I'm all about cheap and easy decorations for the holidays.  If I can reuse something I already have, save something from the garage, or buy it for super cheap at a thrift store, it's my type of project.  ALL of these fall decorations are just that – upcycled from stuff you might already have laying around the house, or thrift store finds.   (Click on the image to view the complete tutorial.)
Here's the easiest place to start – find some acorns and add paint and glitter!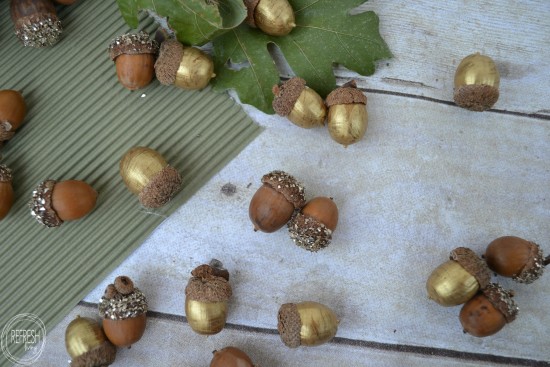 Use a vintage dust pan and some corn to decorate your front door: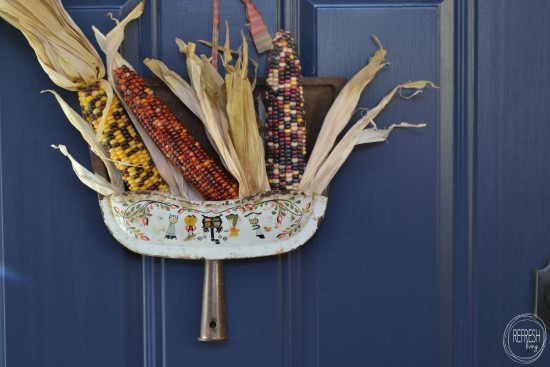 Search through your dresser for old flannels and sweaters and create a unique table runner: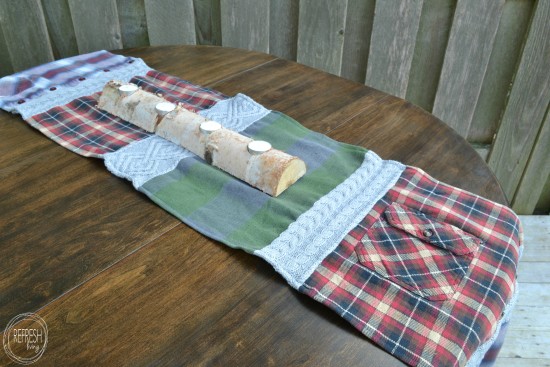 Dig through that scrap wood pile and glue together some pumpkins:
Any type of branch can be cut in half to create this candle holder centerpiece: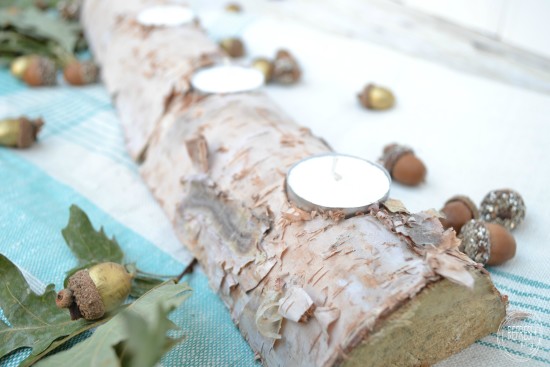 Need a place for those apples after visiting the orchard?  Create your own tiered storage with vintage enamelware: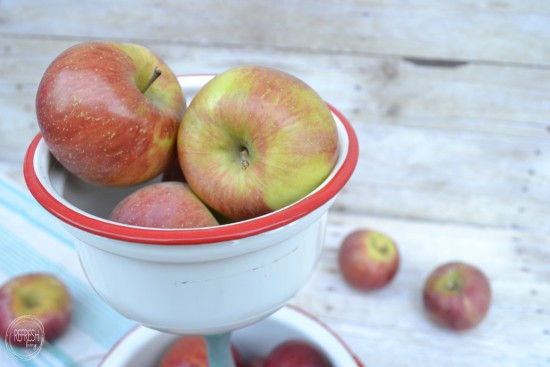 Reuse those old fabric scraps to make colorful ghosts: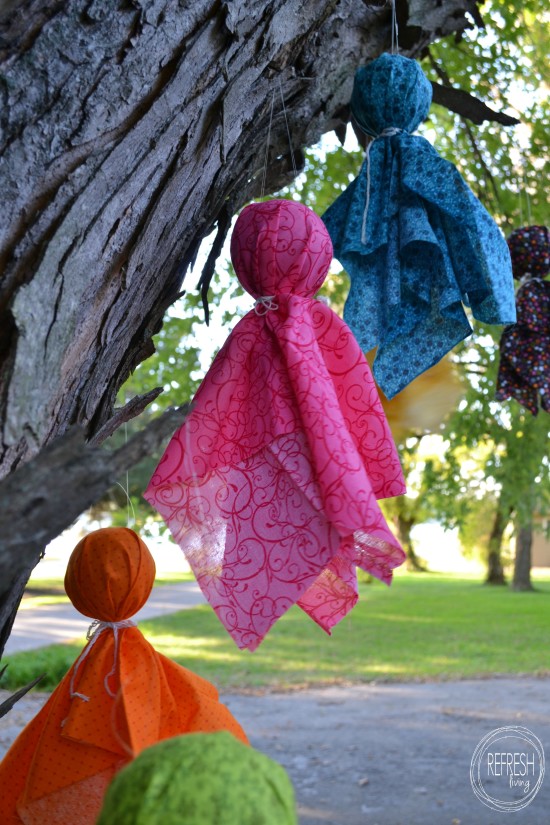 Mason jar ring pumpkins aren't new – but try adding some color with Washi tape:
Old picnic paper plate holders work great for DIY front door signs: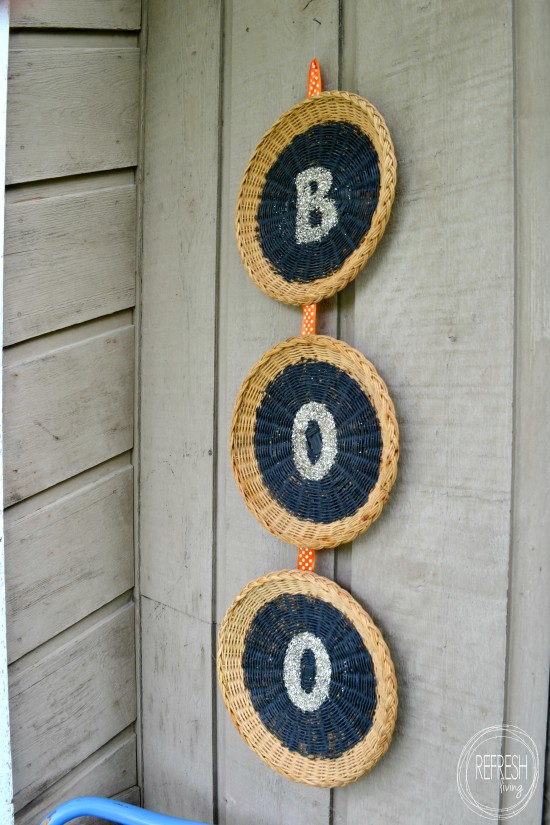 Use fabric (or real) leaves to cover an old glass jar: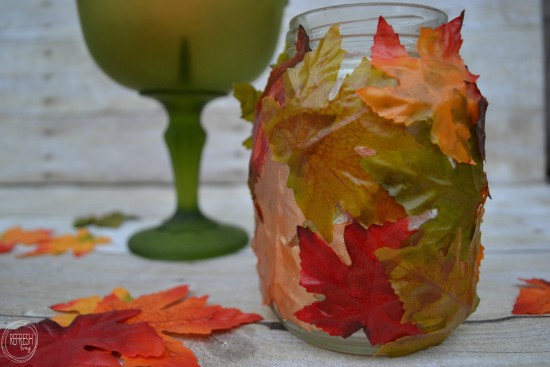 Or use those old glass jars to make candle holders with leaf pattern:
Finally, one last project for those old fabric scraps – make a pumpkin!
Click on the icon below to view all the posts in this series!
Join the Refresh Living DIY & Upcycling Community
Join the subscriber list to receive one to two emails per month with updates from the blog. PLUS, you'll gain access to my printables and graphics library. Every new design I create will be added here, and you'll have free access - forever!