I was on the hunt for a cheap, but sturdy, metal filing cabinet for a couple of months.  I didn't want to pay more than $10 for it.  After months of passing up a couple, I found exactly what I was looking for in my parents' garage.  (Seriously, you could find anything in my parents' garages.  Yes, that's right, they have three, all filled with a lot of stuff.)  I don't know why I didn't think to look there first.  Anyway, they claimed it was mine from college (it wasn't), but I told them I would take it off their hands.
I mixed up a batch of homemade chalk paint with a few colors of flat paint I had leftover from other projects (a turquoise, gray, and white).  It covered the black quite well, but there was one little rusty spot that I didn't notice, and this bled through the paint a bit.  If I had noticed it, I would have put some shellac-based primer on it (more on this type of primer in an upcoming post).
After two coats, I sealed it with a wipe-on poly.  I cut some fabric slightly larger than the face of each drawer, rolled some Mod-Podge on the face, and laid the fabric on top.  I folded the edges over and secured them all by super-gluing the excess fabric to the back of the drawer.
After cutting out the handle holes, I gave the fabric a final coat of Mod-Podge to secure it to the face of the drawers.
Right now, it's serving perfectly as one of the bases for my craft table!
Before and after: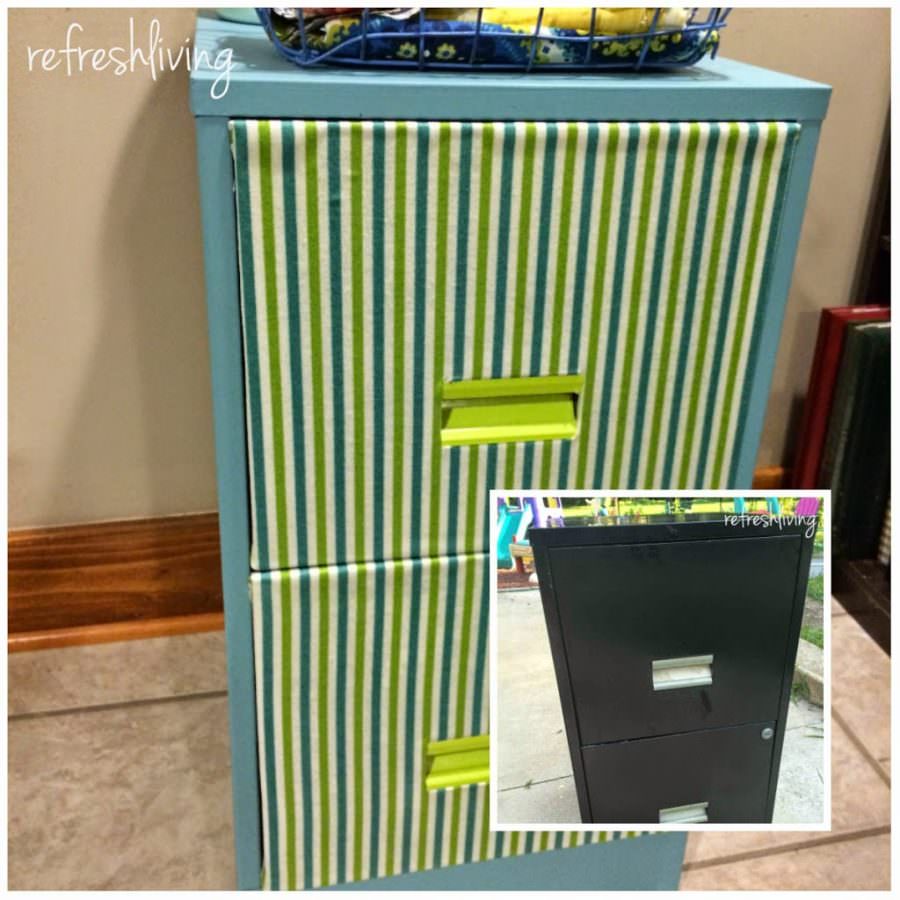 You can find all of my furniture refinishing projects here, along with all my tips and tricks for painting furniture.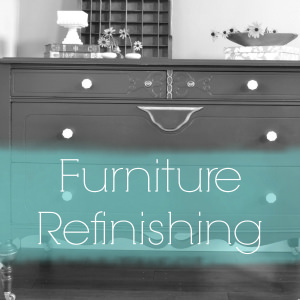 Join the Refresh Living DIY & Upcycling Community
Join the subscriber list to receive one to two emails per month with updates from the blog. PLUS, you'll gain access to my printables and graphics library. Every new design I create will be added here, and you'll have free access - forever!