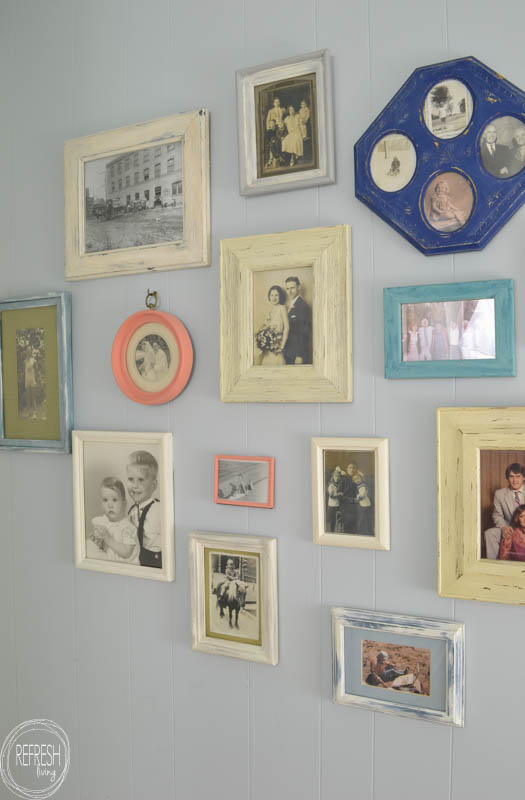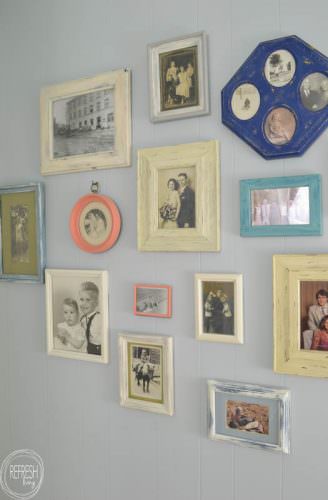 I love painting wooden picture frames. They allow me experiment with different painting techniques with no pressure. If I mess one up, it's easy and quick to paint over, far less frustrating than messing up a huge dresser.
Our cottage has been in the family for couple of generations, and while cleaning the place out, I found quite a few old pictures of my grandparents, great-grandparents, and great-great grandparents. I figured a collage wall would be a perfect place to showcase these images.
I picked up a pile of frames from a couple of thrift stores, as well as ones I had found at garage sales over the past couple of months. I never pay more than $2 for a frame, but most of these were a dollar or less!
I used some paint samples I had leftover from different projects and made some small batches of chalk paint. I used 5 different colors to keep some consistency in the frames, but then altered the order and types of techniques used for the different frames.
I distressed some of them using the Vaseline technique, did a wash over a couple, dry-brushed a few of them, and others just got a solid coat of paint.
I'm a big fan of the new picture frame wall. I love the color it adds to the otherwise drab hallway, plus it has turned into a great conversation piece.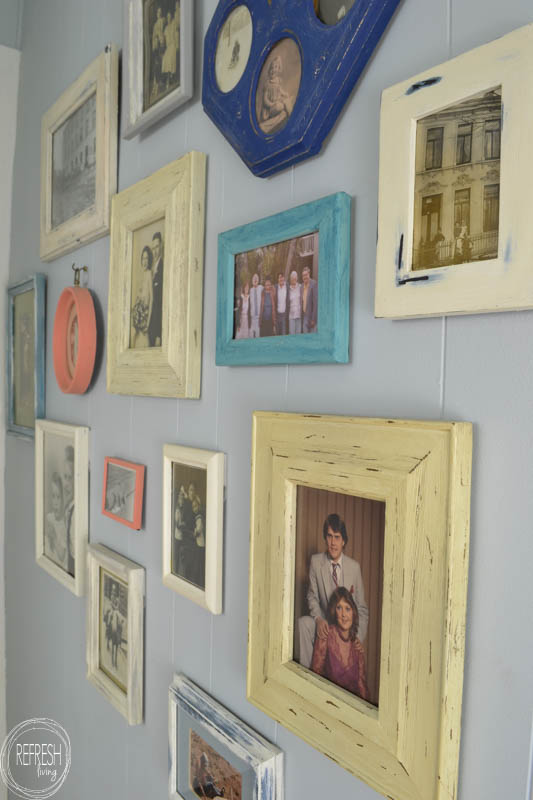 I LOVE decorating on a budget! You can see all the other projects I've done here: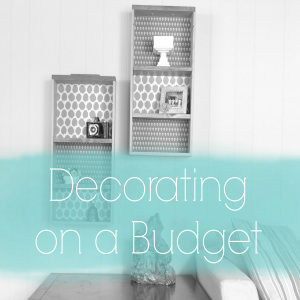 Join the Refresh Living DIY & Upcycling Community
Join the subscriber list to receive one to two emails per month with updates from the blog. PLUS, you'll gain access to my printables and graphics library. Every new design I create will be added here, and you'll have free access - forever!