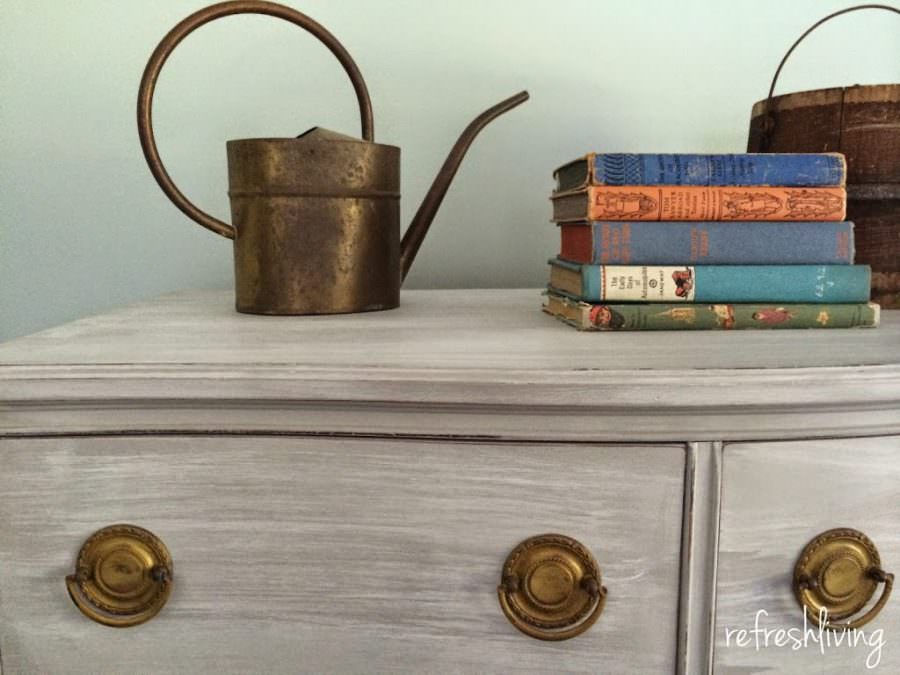 My grandparents left behind some wonderful pieces of furniture.  Although I don't remember these pieces in their home, when I open the drawers, it still smells like Grandpa.  We had a cheap dresser in our bedroom from a big-box furniture store which clearly wasn't very appealing, nor did it hold any special meaning.
I knew I wanted to keep Grandpa's dresser, but it just needed a facelift.  Before painting, I used wood glue and clamps to attach a piece of the veneer that was separating from one of the drawer fronts.  I sanded her down, and then gave it a coat of clear shellac-based primer.  I honestly don't know what type of wood it was faced with, but I could tell from the reddish hue that it would bleed through the paint.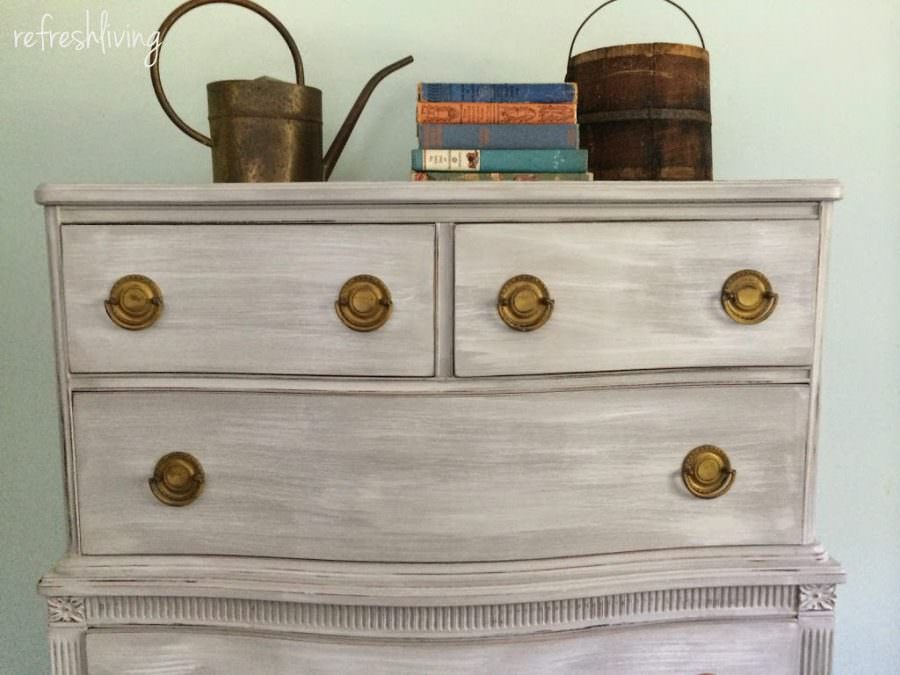 I used two coats of Annie Sloan Chalk Paint in Paris Grey for the base.  Then, I created a wash (2 parts water to 1 part powder) of Miss Mustard Seed Milk Paint in Ironstone.  I dry brushed this one to give the dresser a lighter, beachy sort of feel.  (We live nowhere near the beach, but I need something to get me through these Chicago winters!)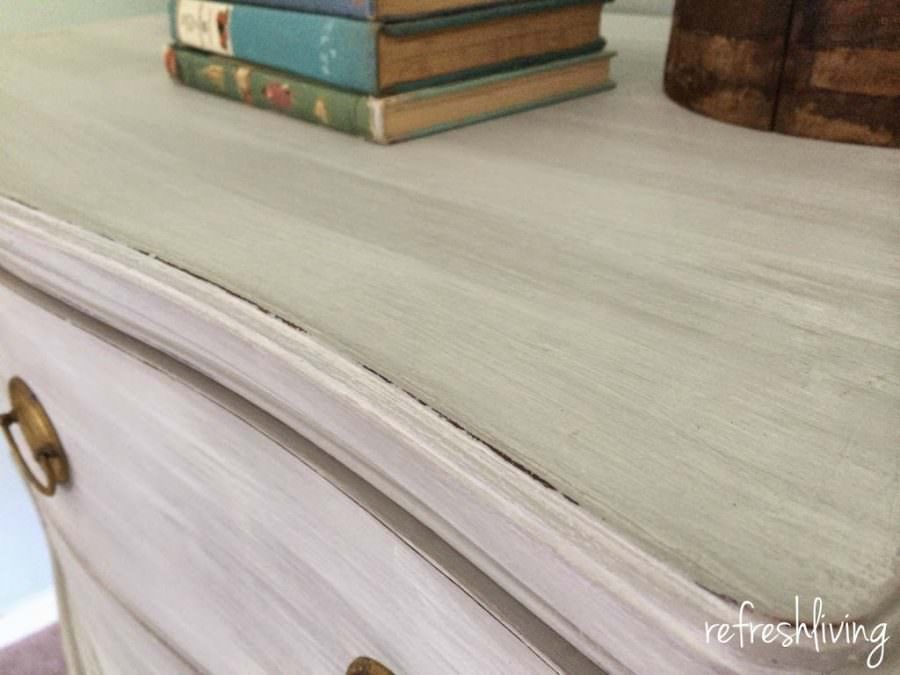 The hardware is the same, but I cleaned them up.  I was quite surprised at how different the original color was.  I suppose that's what happens when something has been used everyday for the past 60 years.  Check out my favorite way to clean hardware!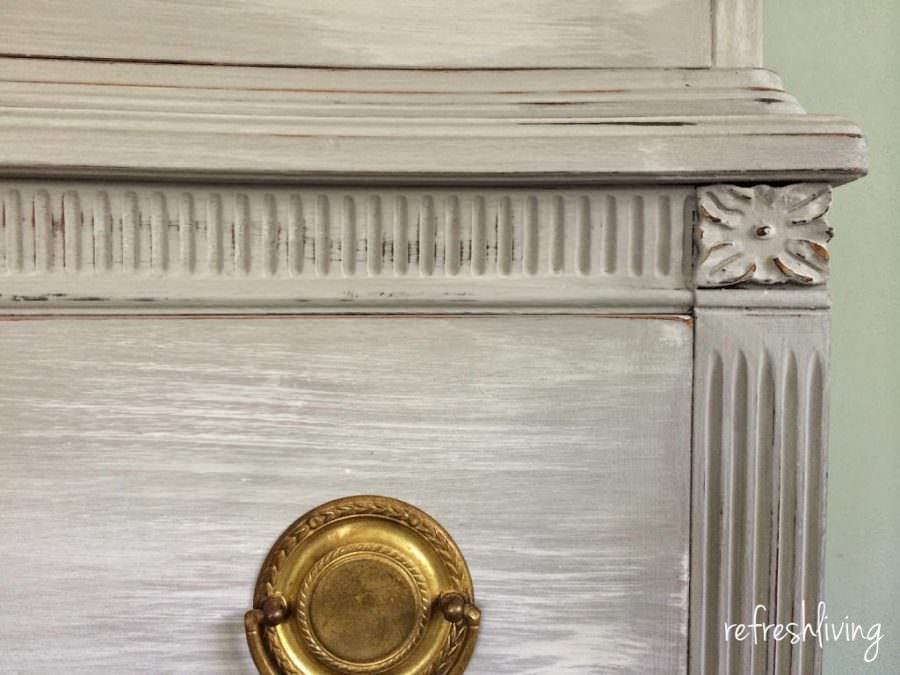 I lightly sanded the edges and some of the details, and then used MMS furniture wax to finish her off.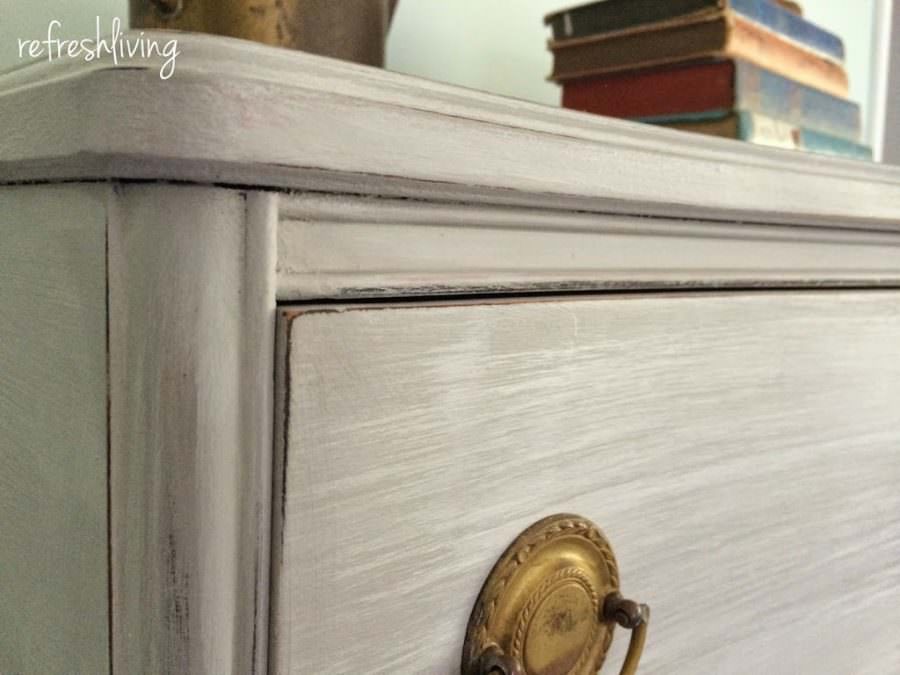 I love this dresser far better than my cheap-o one, and I think the paint has refreshed her in just the perfect way.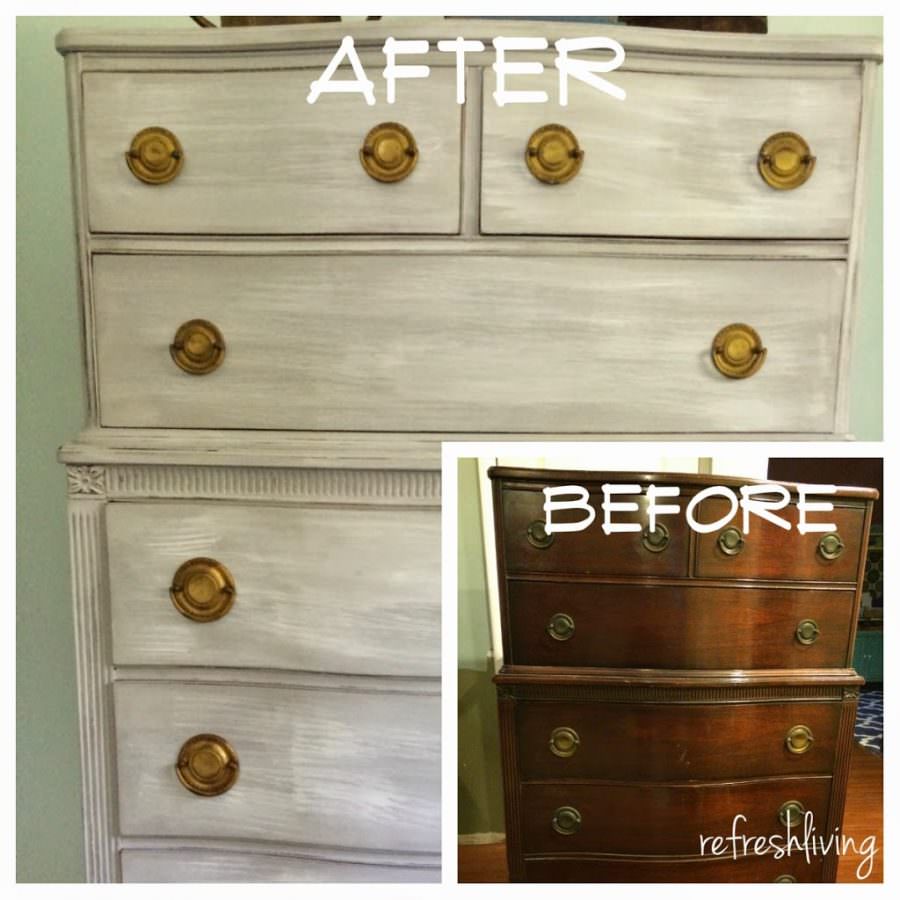 Join the Refresh Living DIY & Upcycling Community
Join the subscriber list to receive one to two emails per month with updates from the blog. PLUS, you'll gain access to my printables and graphics library. Every new design I create will be added here, and you'll have free access - forever!