We've been working pretty hard this past year to make changes to our small cottage lake house in order to pull it out of the 1970s. We really tried to keep the cost down, so a lot of the changes involve paint, salvaged goods, or lots of soap and elbow grease.
Here she is. Expect some posts on some of the kitchen projects and a whole lot of furniture upcycling, DIY projects, and repurposed decorating.
Bathroom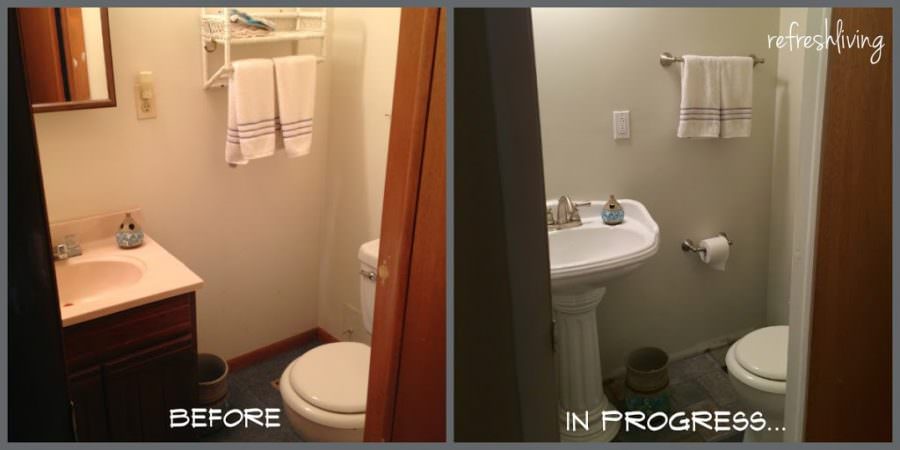 Everything is this bathroom was salvaged from the master bathroom remodel in our home. The fixtures were all in great shape, but because we were changing the layout to a jack-and-jill bathroom at home, they wouldn't work in the space anymore. Obviously, they work perfectly in this space! The slate tile was left over from the tile we installed at home, and it was actually given to us for free from a friend who was remodeling their home. All it needs is the antique vanity mirror, which I just purchased from a flea market for $10. I'll take a $10 bathroom remodel, thank you very much!
Kitchen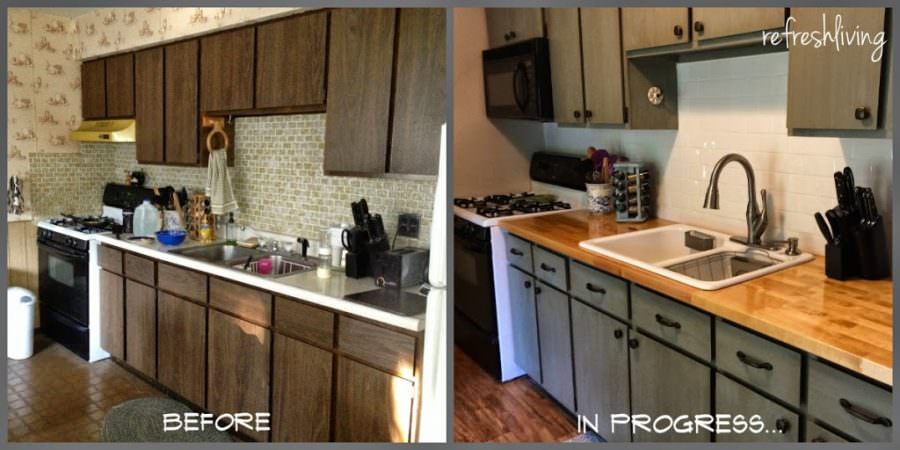 Stay tuned for a post about the changes we did here. The total cost was less than $500 for the entire kitchen.
Living Room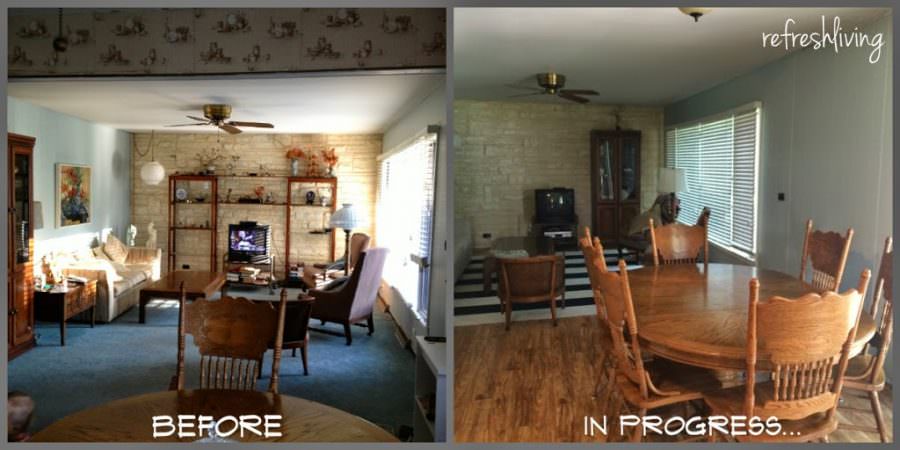 Although some might find it repulsive to paint paneling, we did it, and it made all the difference in this space. There's a lot of wood furniture just begging for a facelift.
Bedroom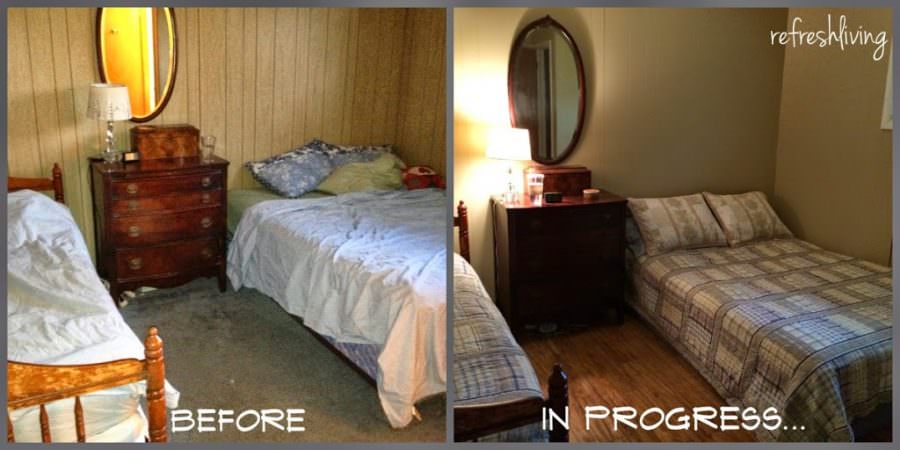 Here's
what the cottage looked like last summer when we first started our projects.
Join the Refresh Living DIY & Upcycling Community
Join the subscriber list to receive one to two emails per month with updates from the blog. PLUS, you'll gain access to my printables and graphics library. Every new design I create will be added here, and you'll have free access - forever!