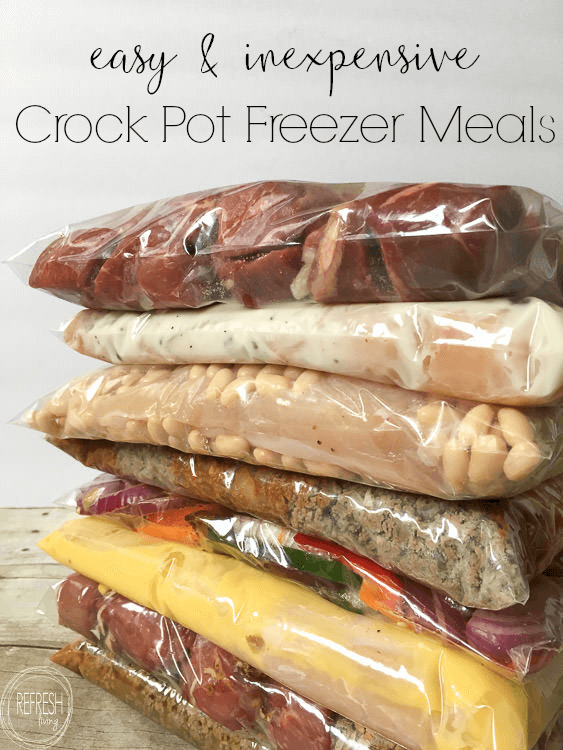 When I get ambitious, I love to spend a couple of hours prepping food to use during meal times on busy weeknights.  This is certainly not a weekly occurrence for me, or even monthly for that matter, but maybe a handful of times throughout the year.
I'll cook up a bunch of ground meat with onions and garlic, or cover my grill with chicken breasts to dice up for meals, or make a 10 pound pork butt in the crock pot and freeze the pulled pork into dinner size portions.
But, my all-time favorite time saver in the kitchen is to create a large amount of prepared meals that I can just throw in the crock pot on a busy day.  It seriously doesn't get any easier than that.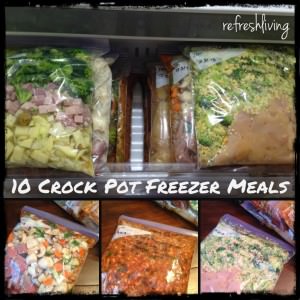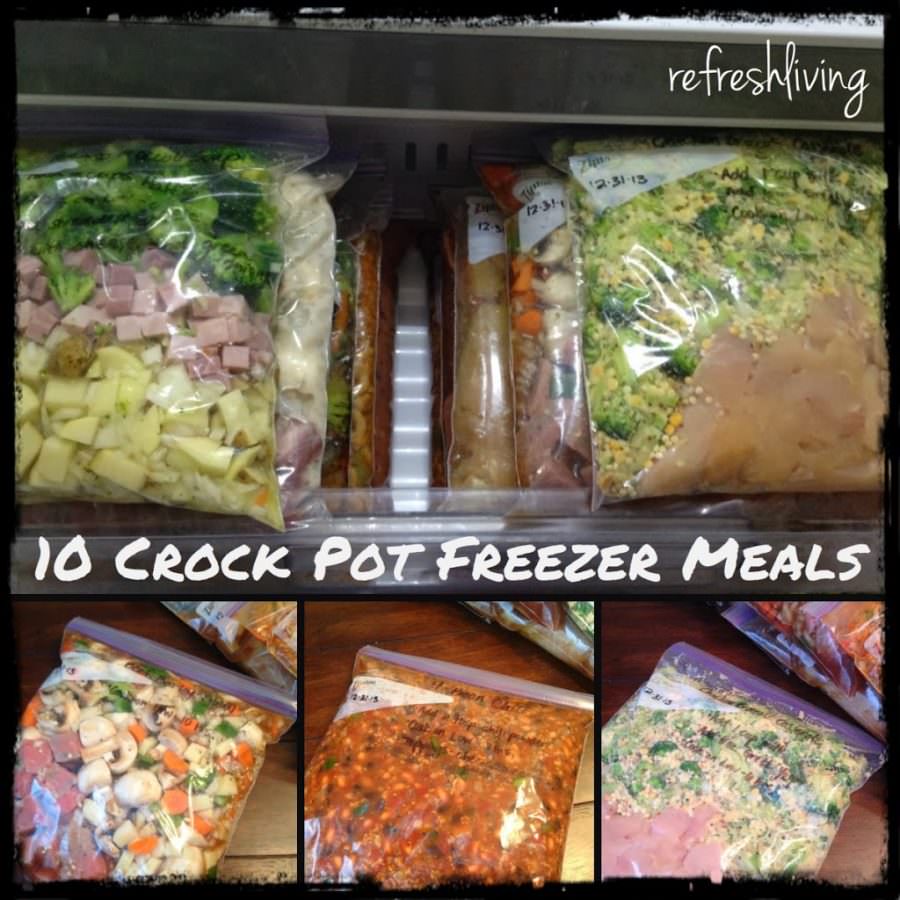 I pulled together 10 crock pot freezer meals over three years ago, and that post is still living strong on my blog.  (All of the rest from that time get zero pageviews, or I have simply deleted because they were that bad.)  But this one people seem to like.  I'm back to give the people what they want.  10 MORE crock pot freezer meals!
I've included a free printable shopping list for everything you need to make all ten of these meals.  I spent about $80 on everything, but I'm a bit of a bargain shopper and went to two different stores.
Just click on the shopping list below to get a printable version: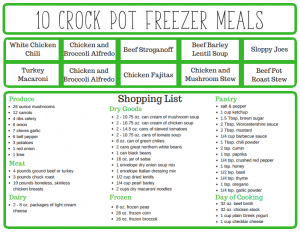 After getting all the ingredients, it's time to prepare everything.  There is a lot of dicing, and a little bit of pre-cooking, but I promise it will be worth it in the end.  I always pre-cook my ground meat before putting it in my freezer bags.  You can definitely put it in raw, but then as it cooks in the crock pot the fat has nowhere to go and it'll get incorporated into the meal.  It's definitely personal preference, though, so you do it how you want to do it!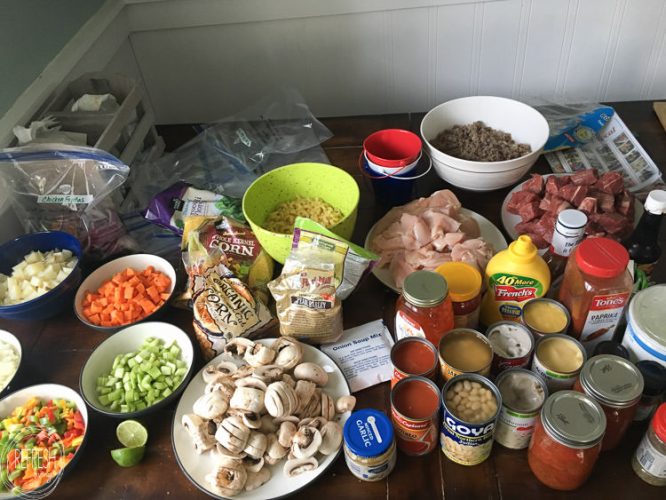 After everything is chopped, diced, opened, and pre-cooked, it's all downhill from there.  I write on each bag the name of the dish, any cooking instructions, and other ingredients that need to be added to the crock pot before or during cooking.  (You'll see all of those instructions listed in each recipe below.)
Updated:  The cooking times are based on putting the contents of the bag in when still frozen.  I freeze my bags flat in the freezer to save space, but that means that the blocks don't completely fit in my crock pot when frozen.  To fix this problem, I take the bag out of the freezer the night before and put it on a plate in my fridge overnight.  In the morning, it is thawed enough to break apart slightly and fit in my crock pot.
Enjoy!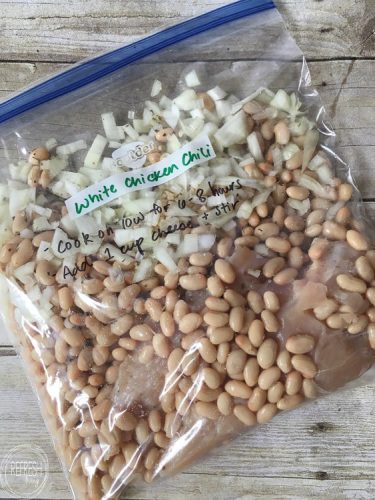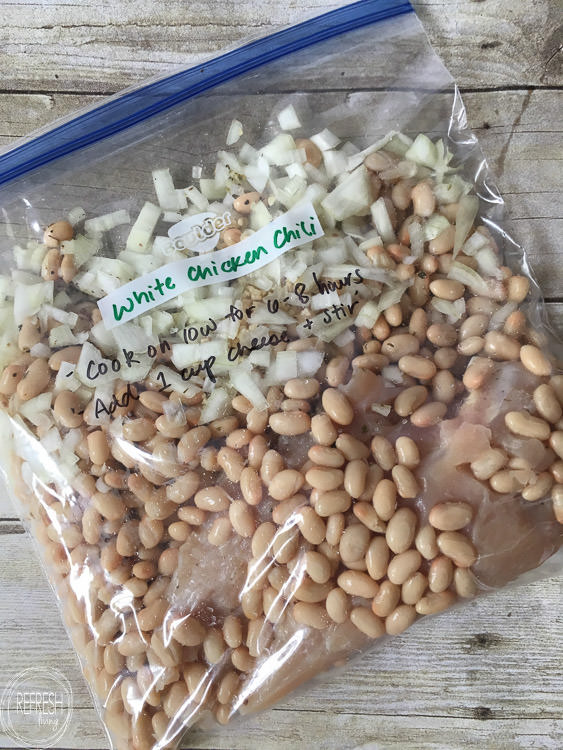 ---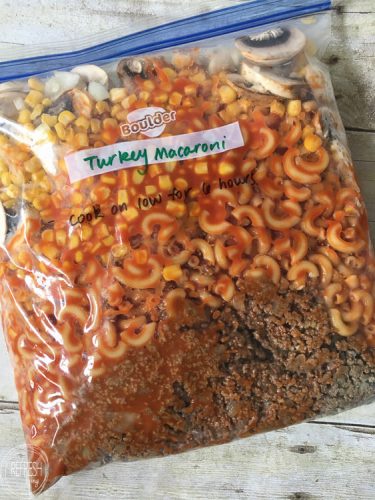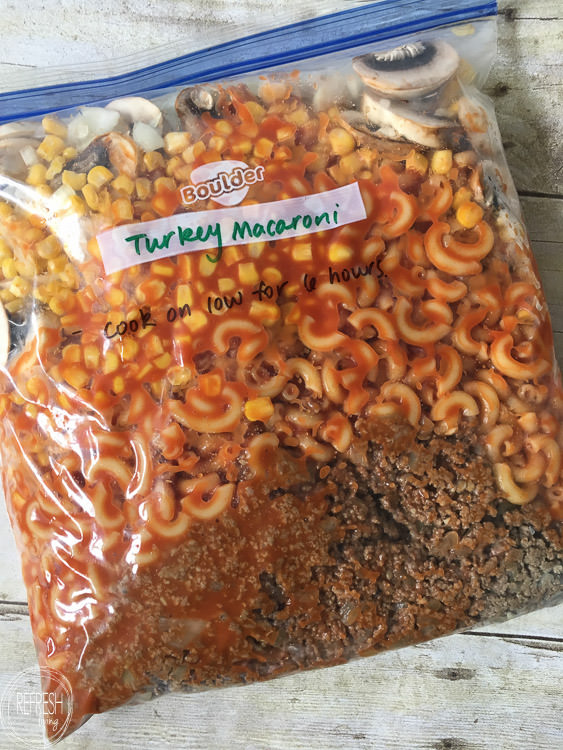 ---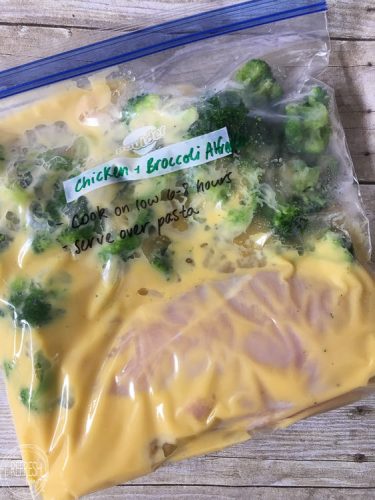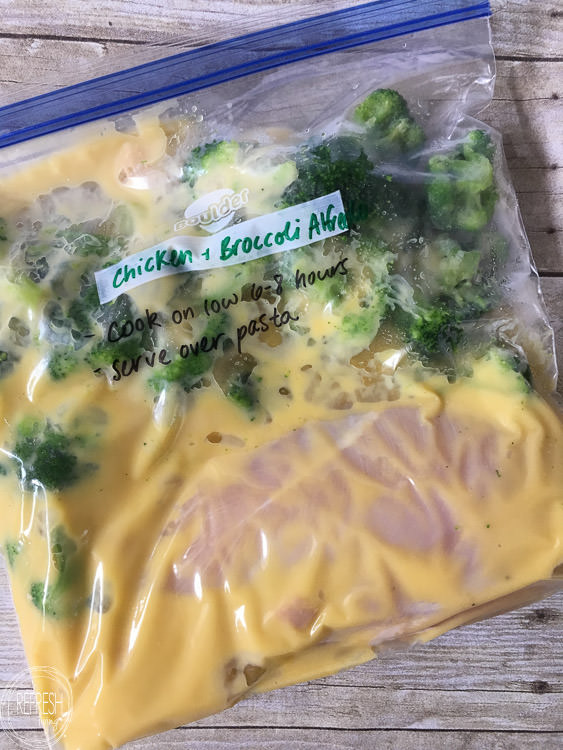 ---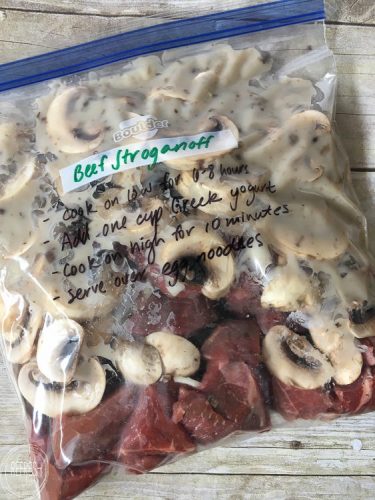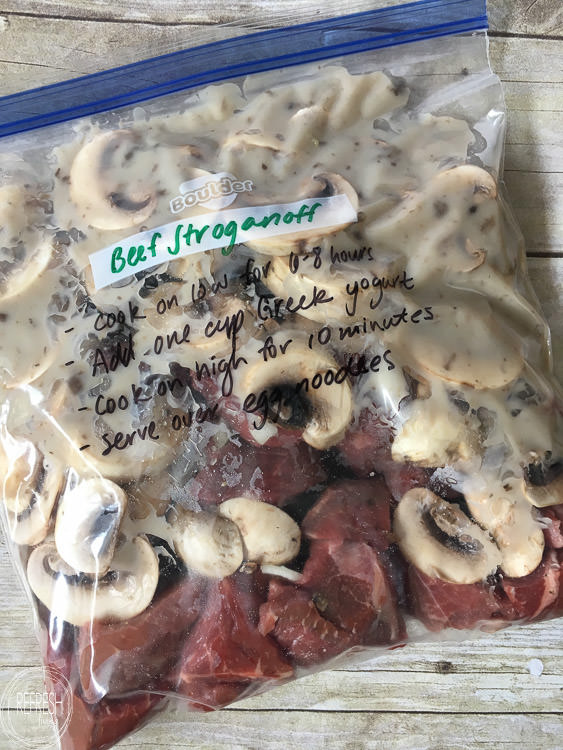 ---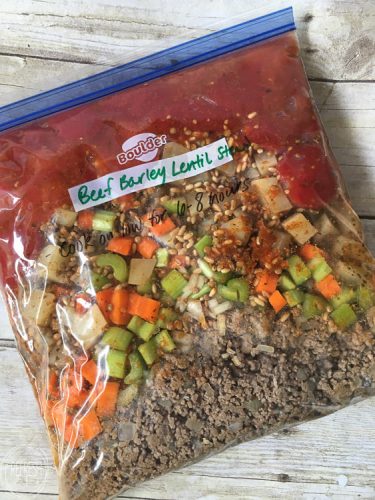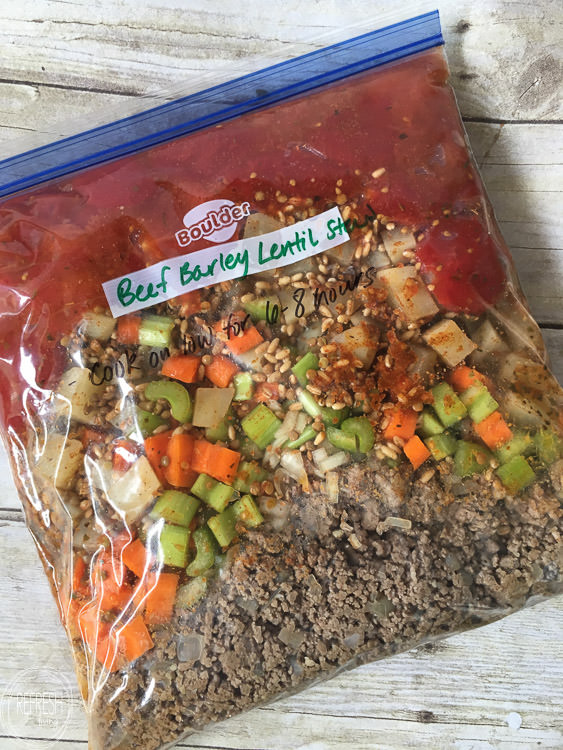 ---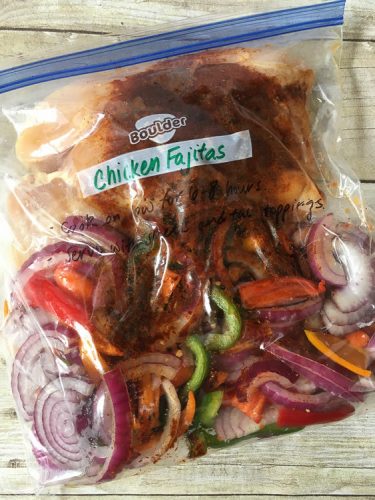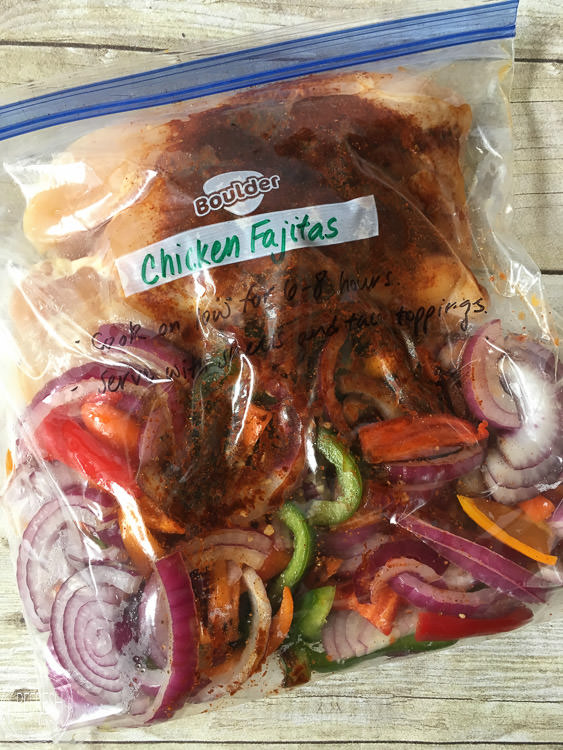 ---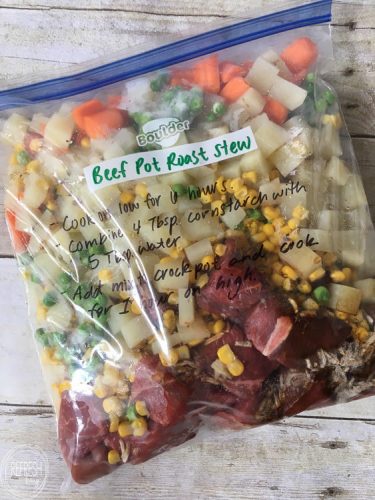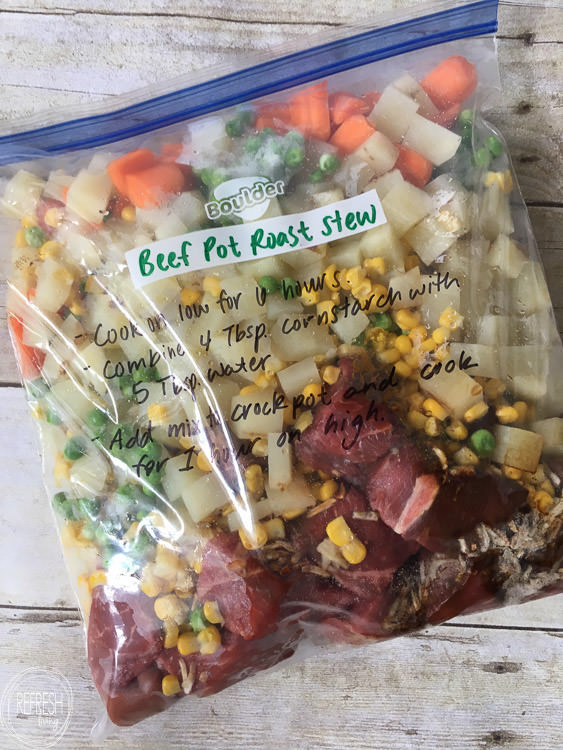 ---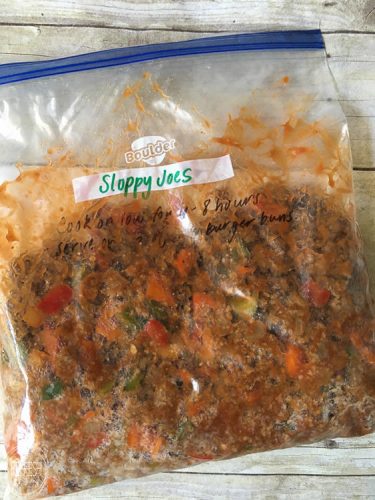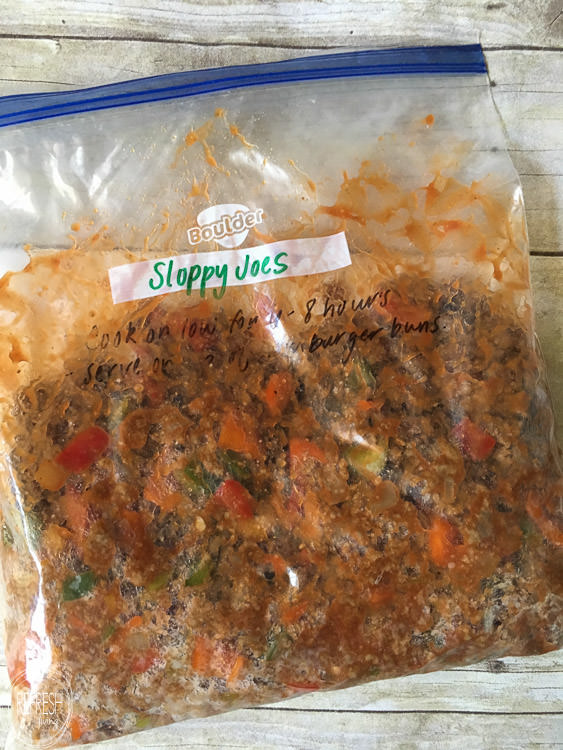 ---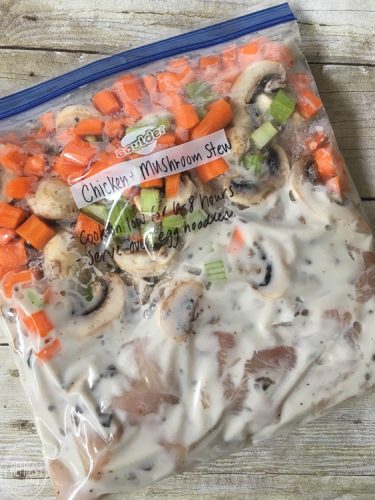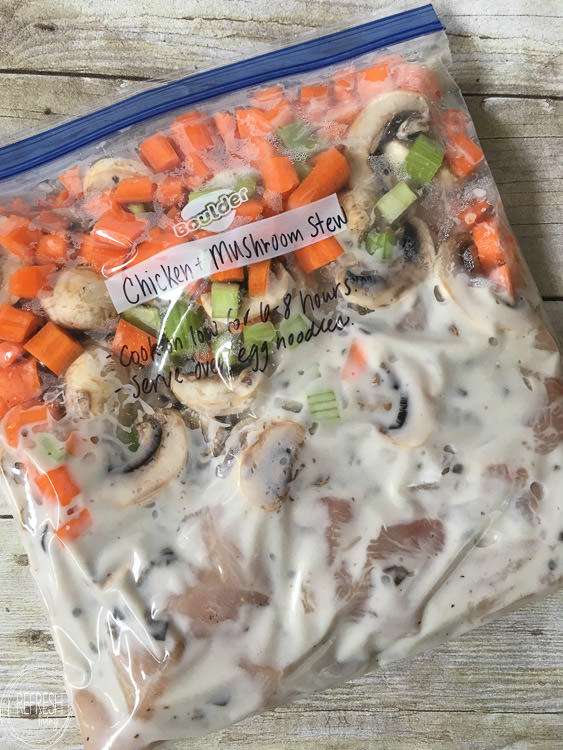 ---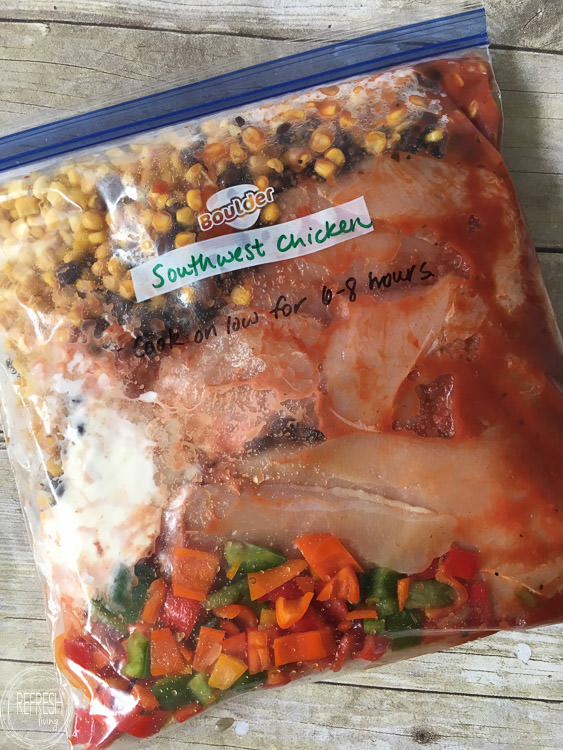 ---
I have a complete printable guide with all of the recipes, the shopping list, and my hints for making the process go as smoothly and quickly as possible.  It's stored in my graphics library, which is only accessible to my email subscribers.
If you want the printable recipes and guide in one easy document, you'll need to sign up for my weekly newsletter.  The good news is is that I only send emails once a week with updates of my posts.  And let's be honest, it's usually every other week, or every, every other week.  The bad news is is that you won't be seeing many other recipes.  I am all about the DIY, upcycling, and home improvement on a budget.  If you like that kind of stuff as much as me, though, sign up; you won't be disappointed!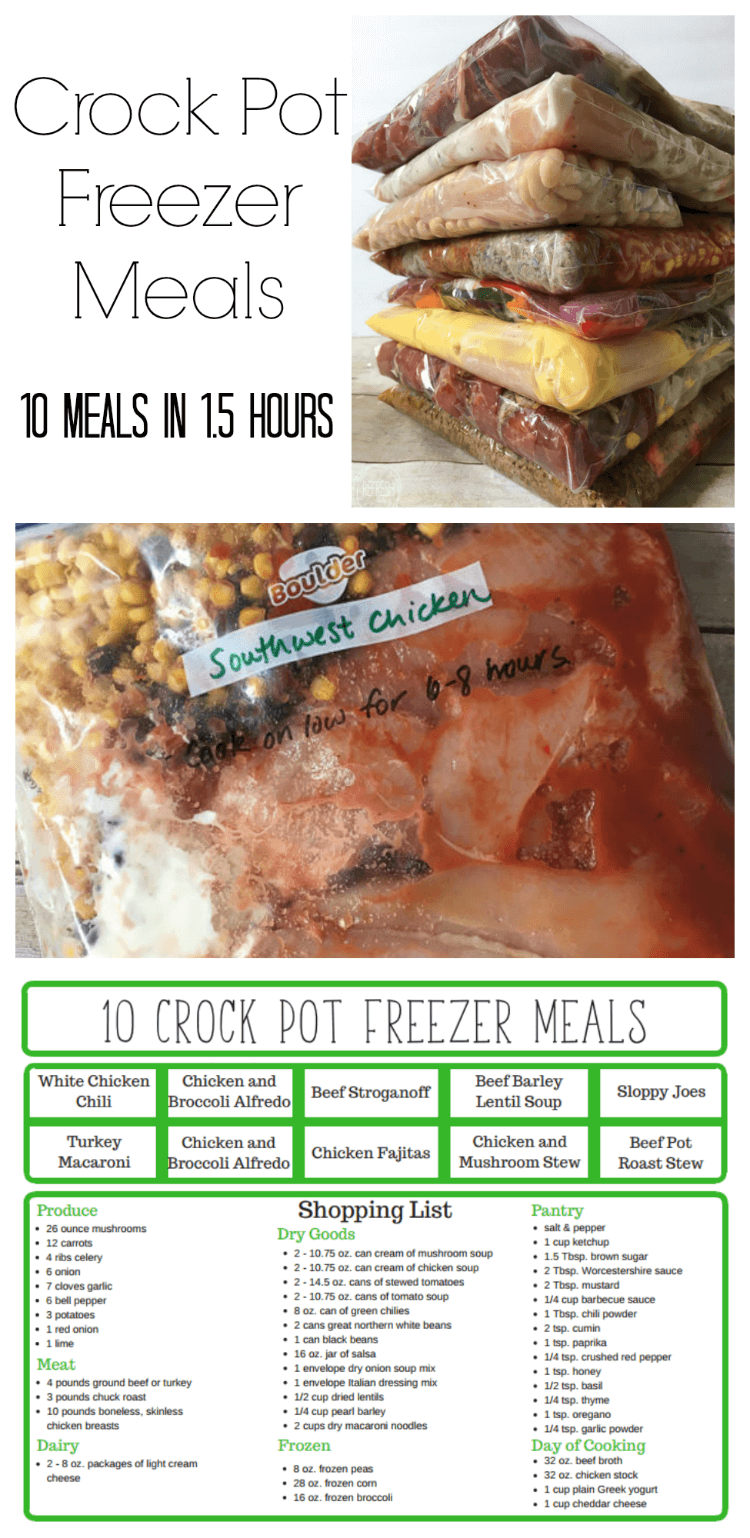 Like what you see? I'd love for you to follow along!