I'm always trying to scheme up new ways to bring vintage and antique goodies into our home, but honestly, we just don't have all that much space, so they need to serve a purpose besides just decoration.  I've always loved the look of these telephone insulators, but they truly aren't very functional.  They don't stand upside down, so the only functional use I could think of was a paperweight.  Being short on space, I don't have an office, so unless I brought it into the classroom (which opens up a whole host of issues), that idea wasn't going to cut it.
Because they are open on the inside, they are perfect for holding "stuff".  Tealights?  Flowers?  I'm sure you all can think of even more ideas than I have thought of so far.  For now, they are serving as little bud vases.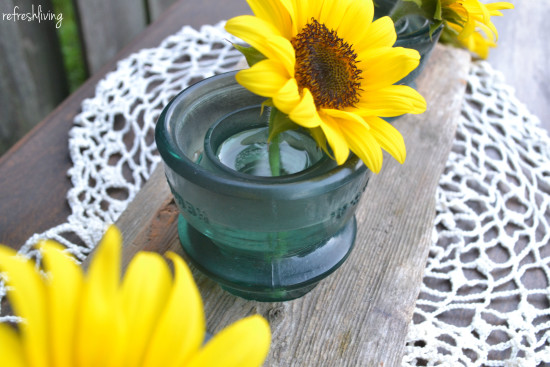 To get them to stand "upright", I took an old piece of wood salvaged from a dock and used a 2-1/8″ hole saw drill bit (usually used for drilling door knob holes) and drilled through the wood.  The insulators sit perfectly in the holes!
I can easily switch the flowers out for little candles whenever I want.  Tealight candles fit perfectly!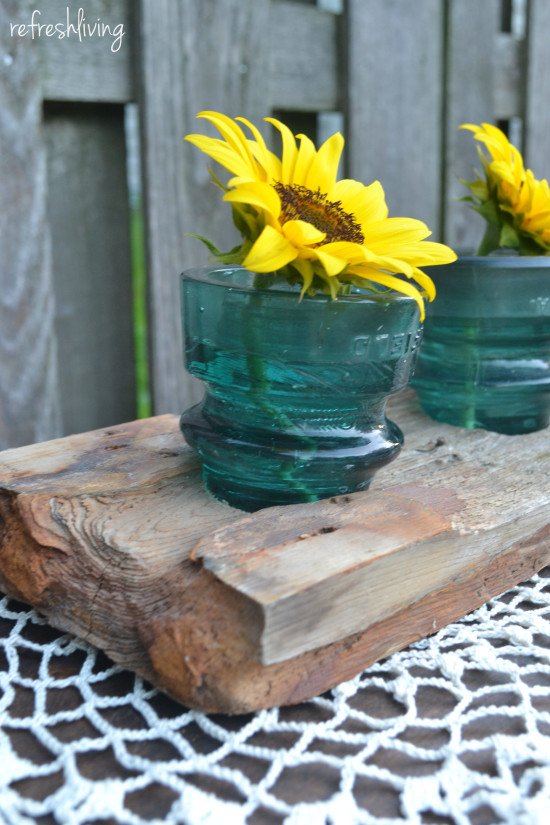 Although I love the insulators, I think my favorite part of this piece is the weathered wood.  You can't beat the natural way that water weathers a piece of wood.
Remember that bead board ceiling I'm putting in the bathroom?  I got the wood from the same guy.  He's a one-man show who takes down old barns, sheds, houses for people and salvages the wood and such.  After buying my bead board from him, I knew I was going to be stopping back soon.  I went back in a few weeks later looking for 2 inch thick wood for shelving, and after looking around and getting what I needed, he directed me to his burn pile and told me I could have anything I'd like!  He had this leftover dock wood from a table he was building and some 1 foot long pieces of barn beam leftover from a different project.  He gave it all to me!
Here's a peek at the drop-leaf gate-leg table my new DIY centerpiece is sitting on.  It's not finished yet, but it's getting there!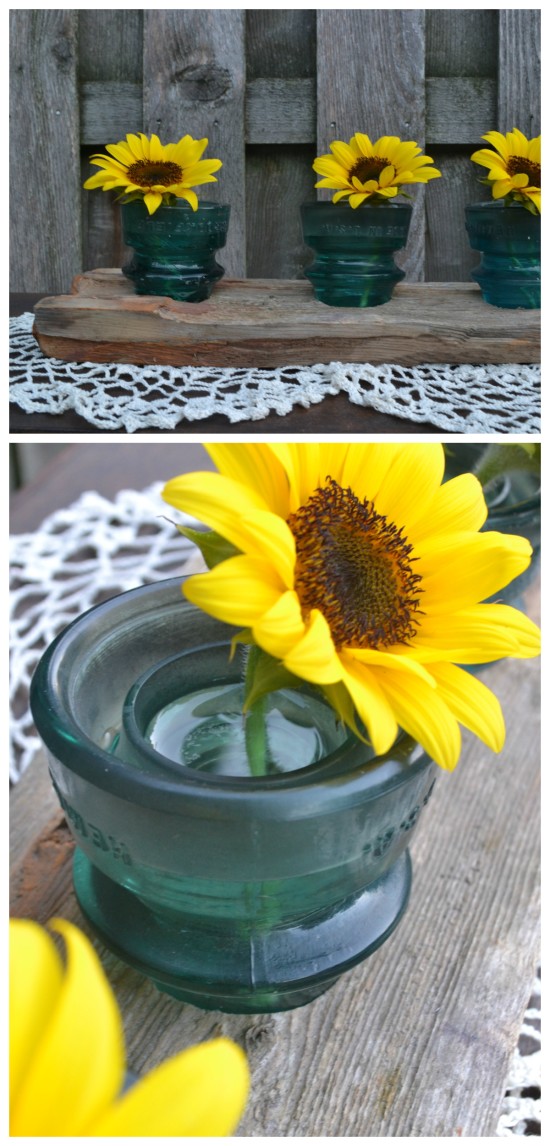 If you liked this post, you should check out my other re-purposed antique & vintage finds! (Just click on the image to view the post.)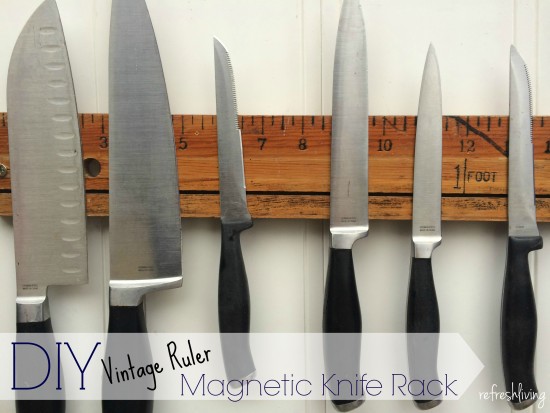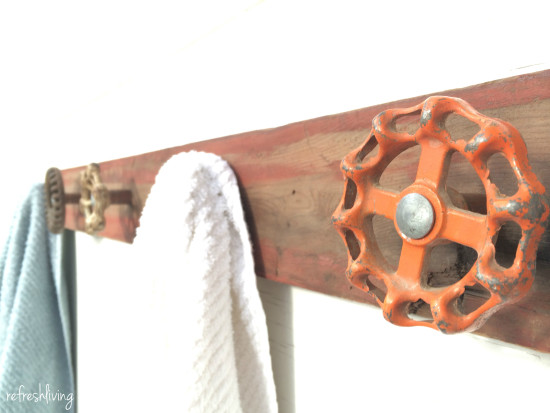 Join the Refresh Living DIY & Upcycling Community
Join the subscriber list to receive one to two emails per month with updates from the blog. PLUS, you'll gain access to my printables and graphics library. Every new design I create will be added here, and you'll have free access - forever!