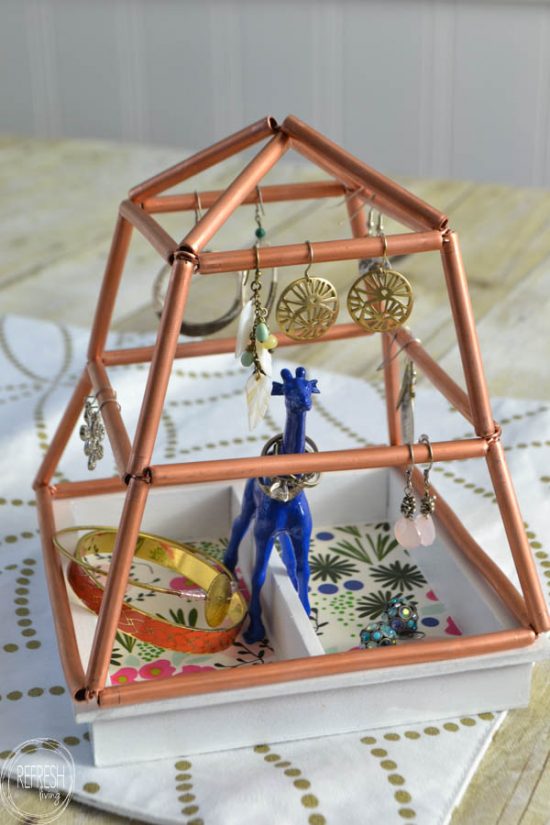 I'm going to be honest with you, I'm sort of calling with DIY jewelry holder a bit of a DIY flop. Although it looks interesting, and it does hold jewelry, it doesn't quite fulfill the purpose I originally intended it to fulfill.
My sister asked me to make her something to hold her jewelry for Christmas. I had it in my head that she needed something to hold her studs and earrings, so I planned out this himmeli structure that would sit on top of a wooden tray I found at the thrift store. Then, I thought I'd add that cute little giraffe to hold rings too.
I put this together on December 23rd, about 18 hours before my family was coming over for Christmas the next day (and, fun fact, about 12 hours before I went into labor with my third)! I love to do things at the last minute around here.
Anyway, after I was done I looked back at her text. Yep, I totally remembered what she wanted incorrectly. In that list of items she wanted it to hold were her necklaces. This little guy is not holding any necklaces in an organized way, that's for sure.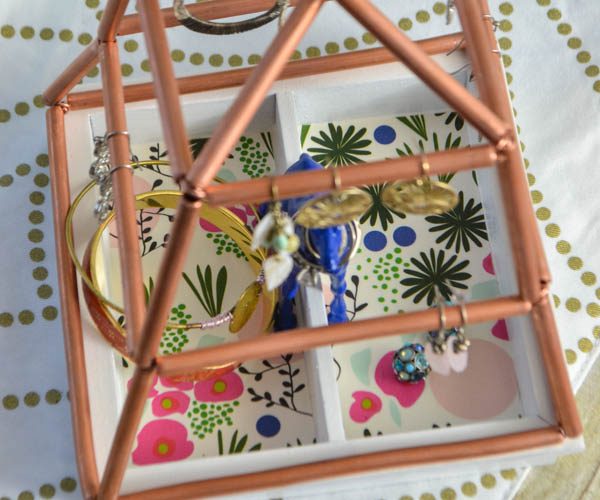 Needless to say, you'll be seeing another jewelry holder in a couple of weeks that can hold studs, earrings, and necklaces.
But for now, here's how I made this earring jewelry holder.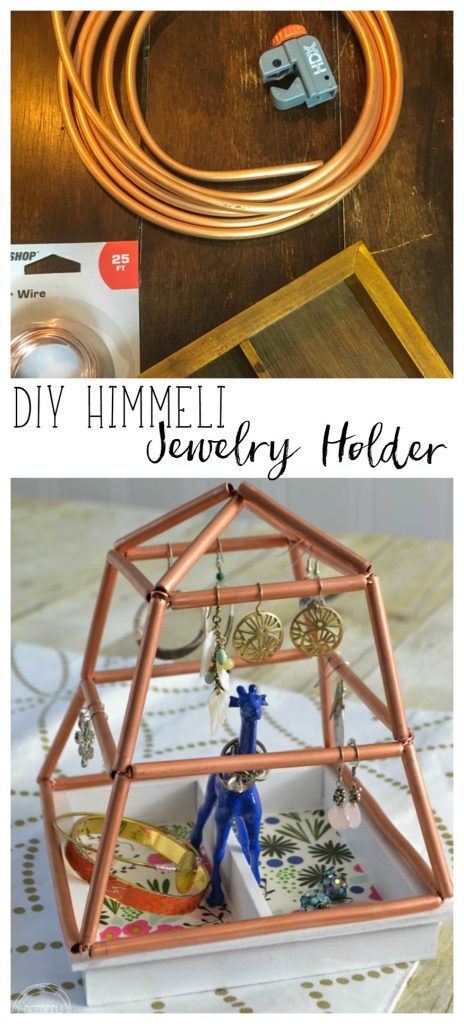 Join the Refresh Living DIY & Upcycling Community
Join the subscriber list to receive one to two emails per month with updates from the blog. PLUS, you'll gain access to my printables and graphics library. Every new design I create will be added here, and you'll have free access - forever!