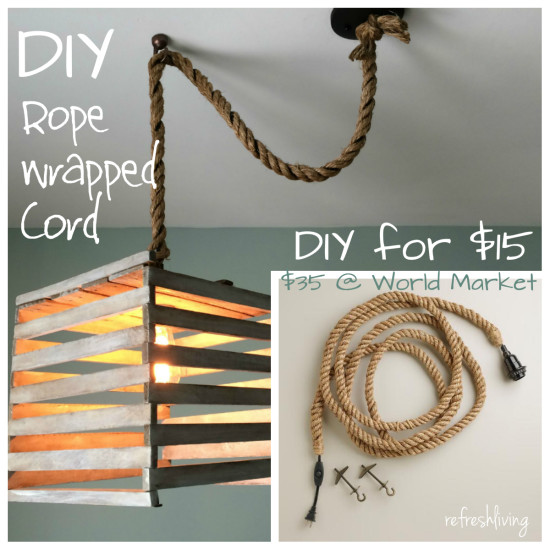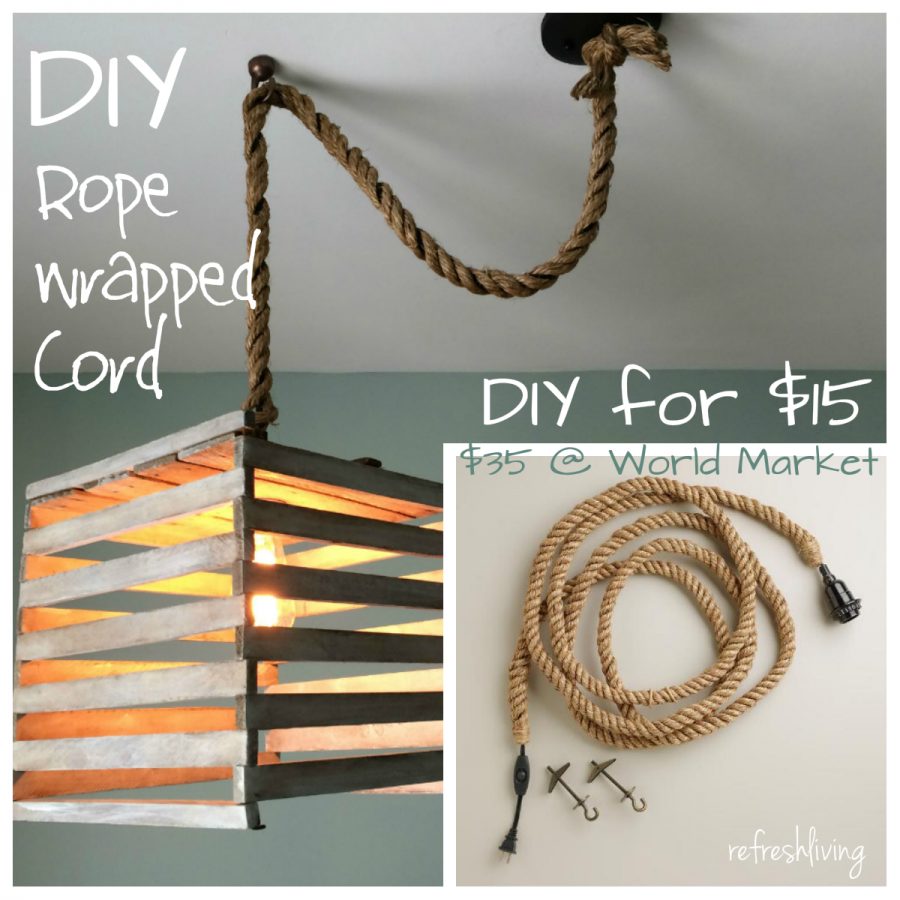 I received an email earlier this week asking about the rope pendant cord I created for this antique egg crate pendant light that hangs above our kitchen table.
I went back to the post and realized that I said I would post a tutorial on how to create it, and then, well, life happened, and I didn't.
So, about 9 months later, here's how I saved myself some money and created my own rope swag pendant, similar to this one I had been eyeballing at World Market for over a year.
I needed mine to be a hardwired fixture, so I bought a Westinghouse pendant light kit
and then headed over to Home Depot to buy some manila rope. (They have the pendant kits at Home Depot as well!)  I ended up getting 3/4 inch thick rope, which was perfect for this project.
At Home Depot, you purchase this rope by the foot, and an employee cuts it for you. I want to say that it's less than $1 per foot, so you can already see how this version is about half of the cost of the World Market version (plus it's hardwired).  If you wanted a plug in version, I would purchase this Ikea Hemma Cord Set
(which would mean your version would be even less than half of the cost of the World Market version – even better!).
Quick side story. Manila rope is a natural rope. I told the HD employee that I needed 7 feet of rope, and he walked over the burning cutter. I questioned this in my head, but figured he knew just what he was doing. As I'm sure you can guess, smoke started rising up, and the smell of burning fiber filtered through the air. He just kept going, rotating the cord, muttering to himself about how it never takes this long. Of course, the burning tool is for the synthetic, polypropylene ropes, but he was too far in the process for me to pipe up and say anything. So I got a rope with a charred end. Point of the story, be sure the guy uses the good old fashioned blade cutting tool.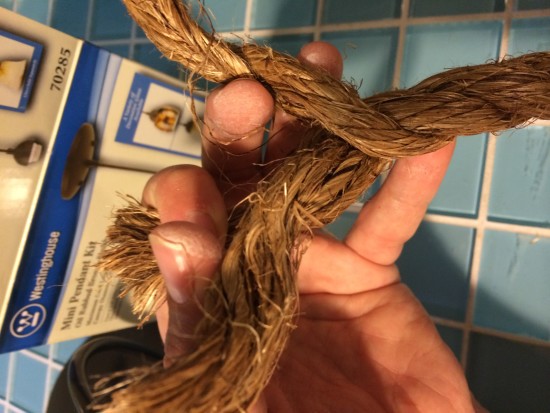 This rope is actually made of of three, twisted ropes. I took the end and split the three ropes apart.  Then, I slipped the cord in between the ropes.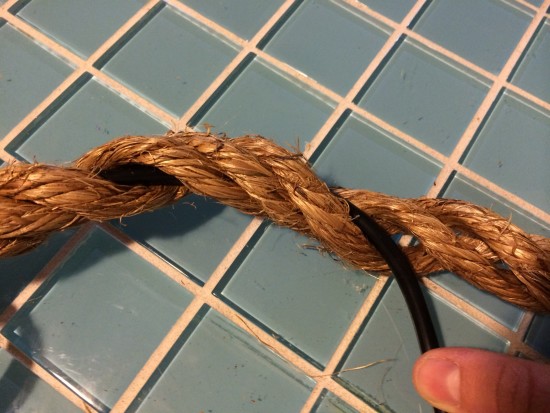 I'll be honest, I'm not quite sure I can explain how this next part worked, but I used some trial and error to start twisting the rope around the cord. It almost just slides in as you rotate the rope.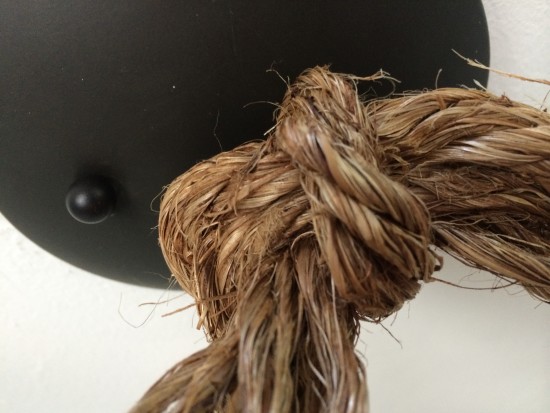 I just knotted it at the top and bottom, which is different than the World Market version, but I'm sure you could use some good old hot glue and attached the three pieces, and then use a thinner rope to wrap around the top to cover the edge.
I wasn't quite sure what I was doing when I started this process, but I think my version looks pretty similar to the original.  You can slightly see the cord underneath the rope, but that doesn't bother me at all.
Like what you see?   I'd love for you to follow along!
Send us some love with a like on Facebook, check out inspiring projects on Pinterest, follow along on Bloglovin', or have posts delivered to your inbox once a week. [mc4wp_form]
(This post contains affiliate links.  Read about our disclosure policy here.)
Join the Refresh Living DIY & Upcycling Community
Join the subscriber list to receive one to two emails per month with updates from the blog. PLUS, you'll gain access to my printables and graphics library. Every new design I create will be added here, and you'll have free access - forever!