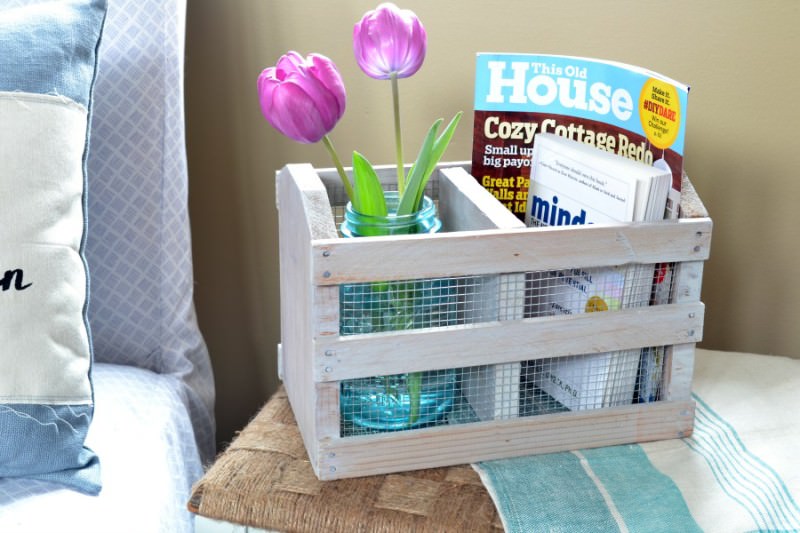 I'm bringing you another thrift store transformation today!  This crate definitely didn't start this way when I found it at Goodwill.  Instead, it had a beautiful  plaid Christmas ribbon wrapped around it and was an unfinished wood.  Now, I'd say it's a perfect rustic farmhouse crate that will have a very functional use in our home.  More on that later, but for now, take a look at how I transformed this crate!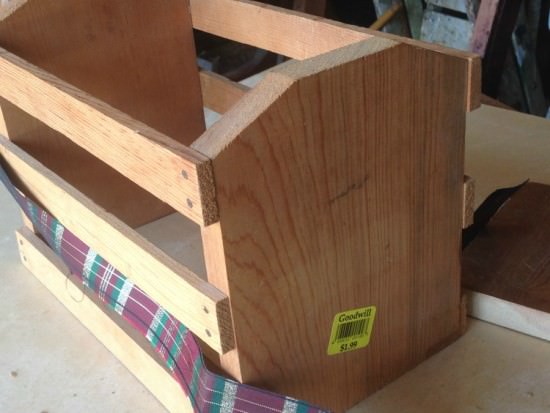 You can see I picked it up for $1.99, and it was in good condition, besides that nice ribbon.  First, I whitewashed the wood with a mixture gray paint and water.  I wrote a whole post all about the best way to whitewash wood.  For this crate, I didn't stain the base wood, I just left it as is and whitewashed on top of the finished wood.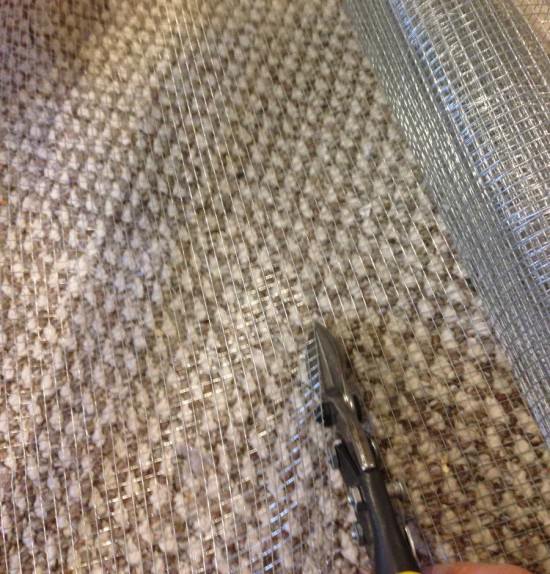 I cut down some 1/4″ hardware cloth with aviation snips
.  Once I finally figured out that this was the best tool to cut metal, like chicken wire, my life has been so much easier!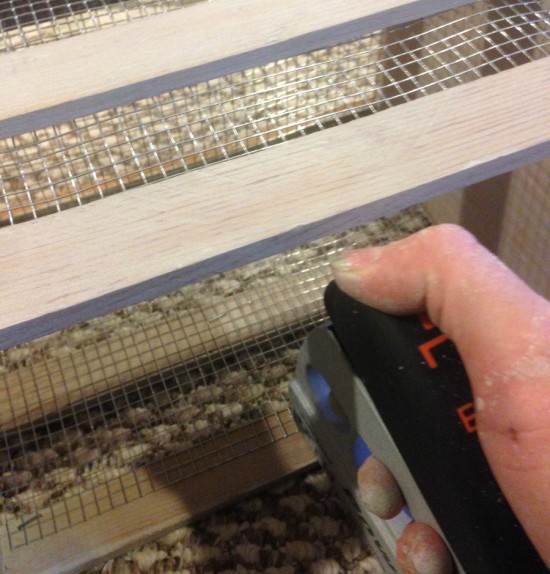 I stapled the hardware cloth to the sides and bottom of the crate.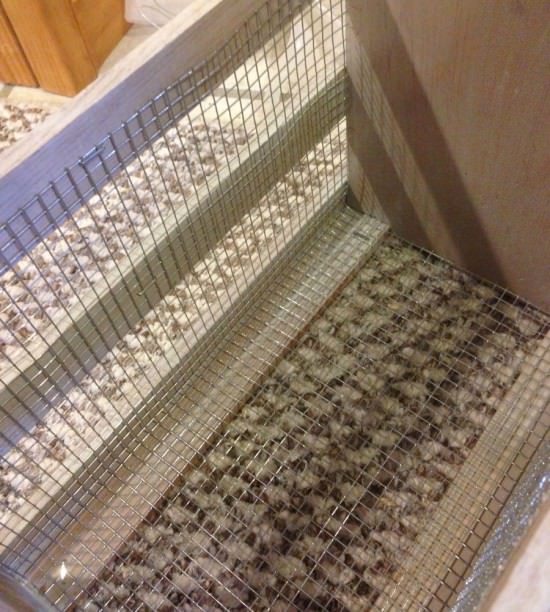 At first, I was worried it looked like an over-sized bug catching crate, but once I set the flowers inside, my worry faded away.  It had the perfect mix of rustic and industrial elements.  Plus, what can't look good with a vintage Blue Ball mason jar tucked inside?!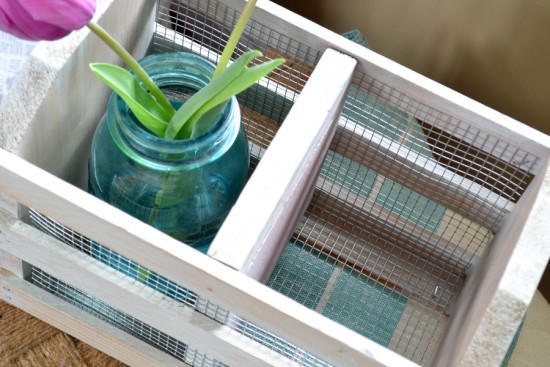 I added a piece of scrap wood, that I whitewashed to match, to the middle of the crate.  I'm going to share the actual use for this crate in my home in an upcoming post, in which you'll see why the divider is important.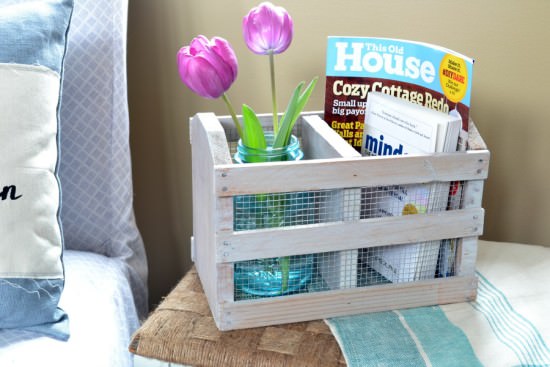 For now, I decided to use it as a place to store magazines and books, and some fresh spring flowers from the yard.  If you haven't read the book, Mindset: The New Psychology of Success by Carol Dweck
, I highly recommend it.  It addresses the psychology behind a growth mindset, and how to foster this in young minds to create a love for learning. If you're  parent, or work with people for that matter, it's a must read.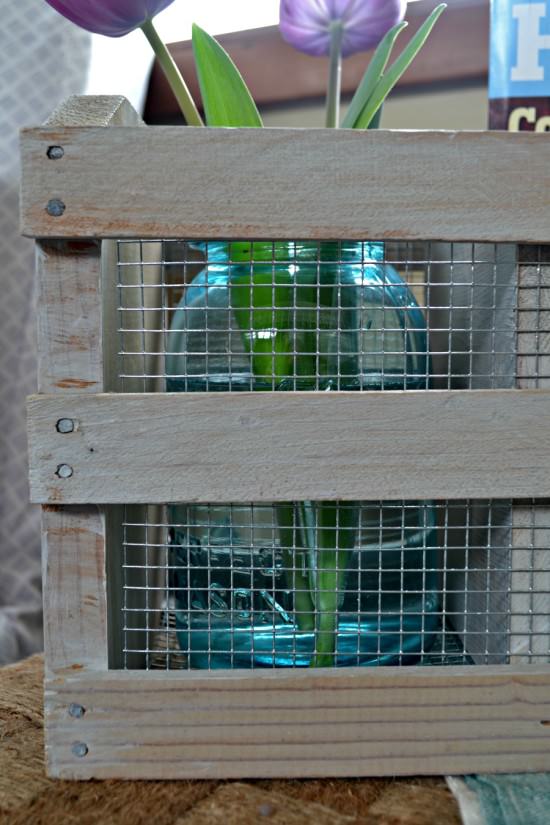 I love how the whitewash technique allows you to see the wood grain through the paint.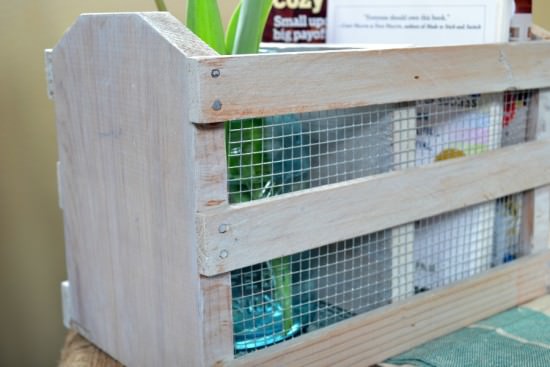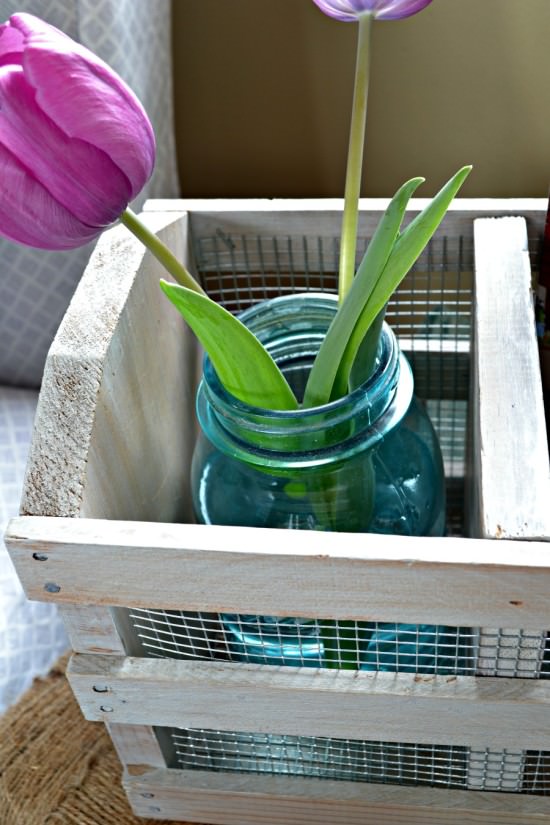 I sure wish tulips remained in bloom for longer than they do; they are so pretty!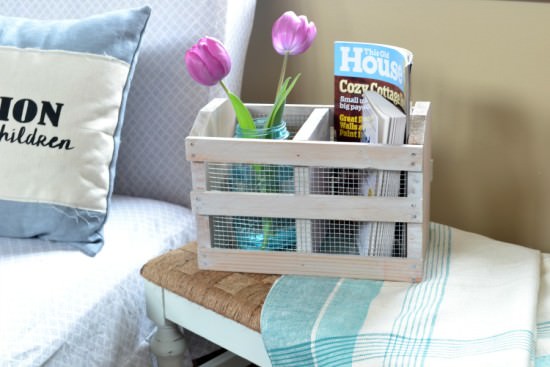 I'd sure love for you to pin this project if you love it!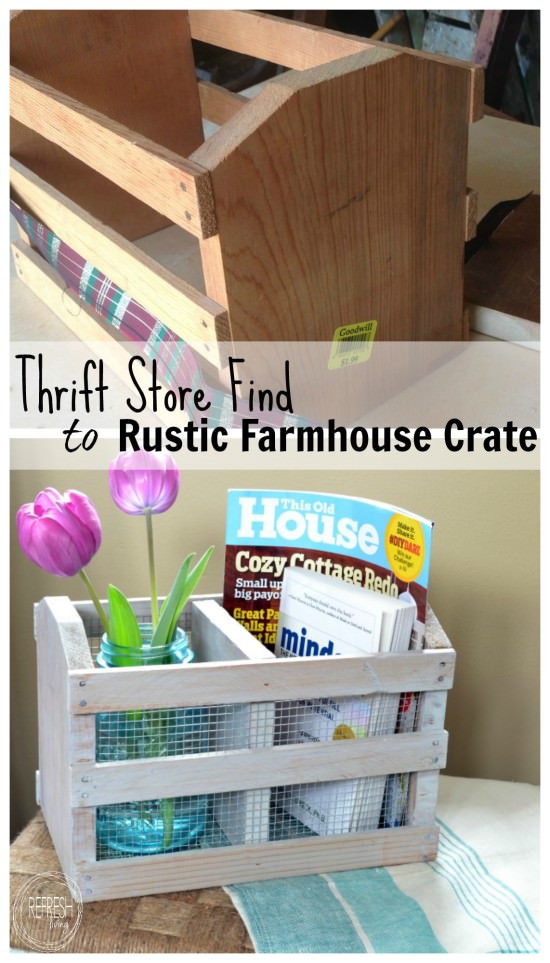 Looking for more upcycled creations?  I have a whole page of ideas HERE.
Like what you see? I'd love for you to follow along!
Facebook || Pinterest || Instagram || Google + || Bloglovin'

Join the Refresh Living DIY & Upcycling Community
Join the subscriber list to receive one to two emails per month with updates from the blog. PLUS, you'll gain access to my printables and graphics library. Every new design I create will be added here, and you'll have free access - forever!