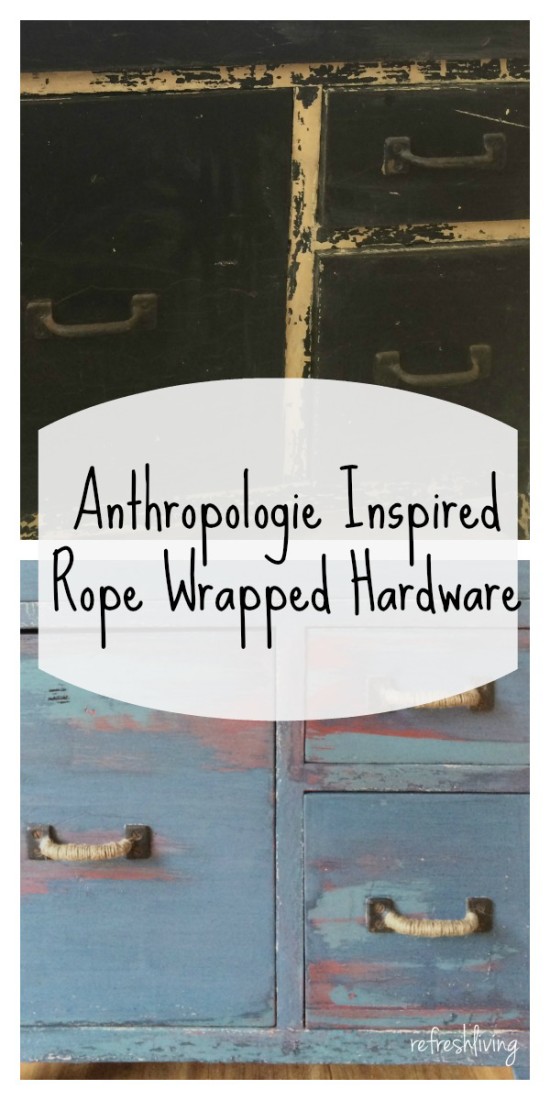 I have big plans for this old cabinet in our cottage kitchen.  It's been painted, but still needs a new top, so I won't be sharing the finished project until, well, it's actually finished.
But for now, let me show you how I updated the hardware for about $1.00.  I tested the handles with a magnet first to see if they were brass and could be cleaned up and restored to their original luster.  (A girl can hope, right?)  Well, I had no such luck.  The magnet stuck, which means that they had been finished with a brass color, and maybe another color later, but the actual handle is only iron based.  If it was brass, I would have cleaned it this way.
I really didn't want to spray paint these guys, mainly because they were boring, and fairly chipped up.  I was also too lazy to replace them, because chances are I never would have found new handles with four holes in exactly the places I needed them.  And I certainly didn't feel like filling the holes on this piece, or spending money for new ones.
I gained inspiration from these rope wrapped handle pulls at Anthropologie.
I used some Jute Twine
*, but sisal twine would do the trick as well.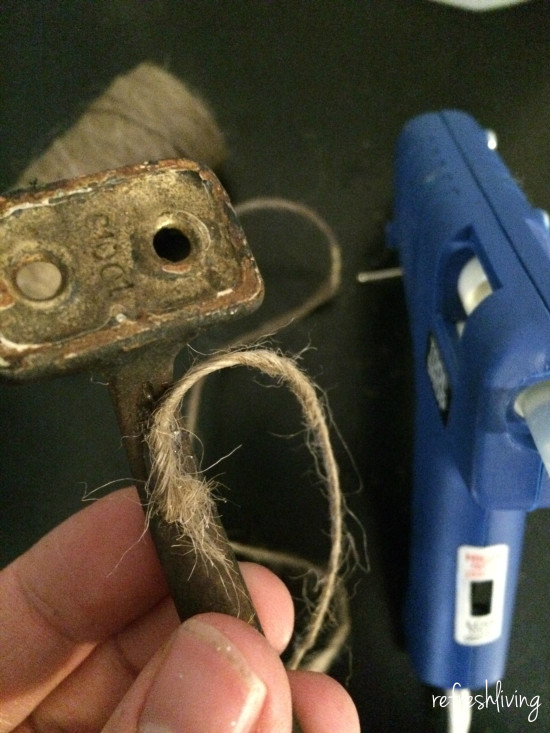 I hot glued a small piece of one end to the back of the handle, and wrapped the rope around it.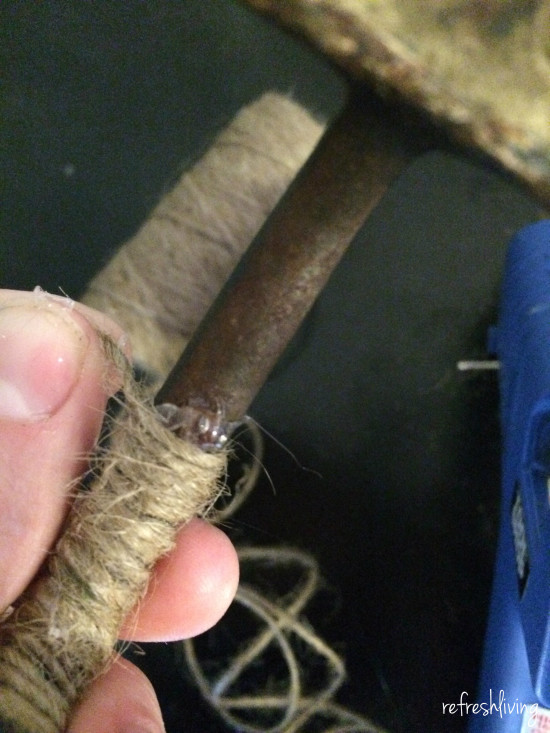 Every few twists around the handle, I added a bit of hot glue to the back to keep it all in place.
It was an easy, and extremely cheap update to these old knobs.  Being that this piece is in our little lake house cottage, I think it gives the space the perfect little nautical touch.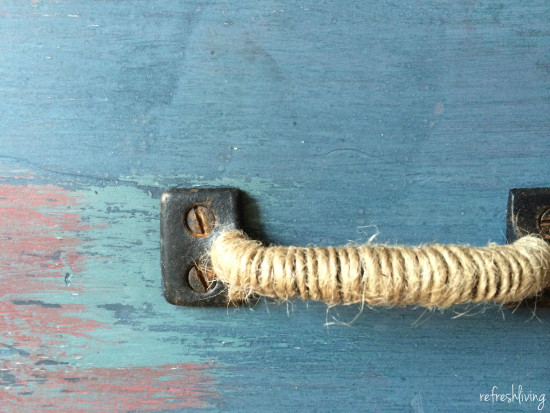 (Affiliate links marked with an asterisk.  Read about our disclosure policy here.)
Like what you see?   I'd love for you to follow along!
Send us some love with a like on Facebook, check out inspiring projects on Pinterest, follow along on Bloglovin', or have posts delivered to your inbox once a week. [mc4wp_form]
Join the Refresh Living DIY & Upcycling Community
Join the subscriber list to receive one to two emails per month with updates from the blog. PLUS, you'll gain access to my printables and graphics library. Every new design I create will be added here, and you'll have free access - forever!