A set of six questions to ask yourself everyday to stay mentally, emotionally, and physically healthy during this Covid-19 home quarantine. Download and print this free printable with pretty watercolor florals. Since we're stuck at home, let's make the best of it AND make our homes pretty!
I don't find the need to do much explaining here. We're all very much aware of the state of our world with the Corona virus pandemic. Here in Illinois, we've been instructed to stay at home, and only leave for the essentials such as groceries. All schools are closed, so our entire family is home as we are all teachers and students.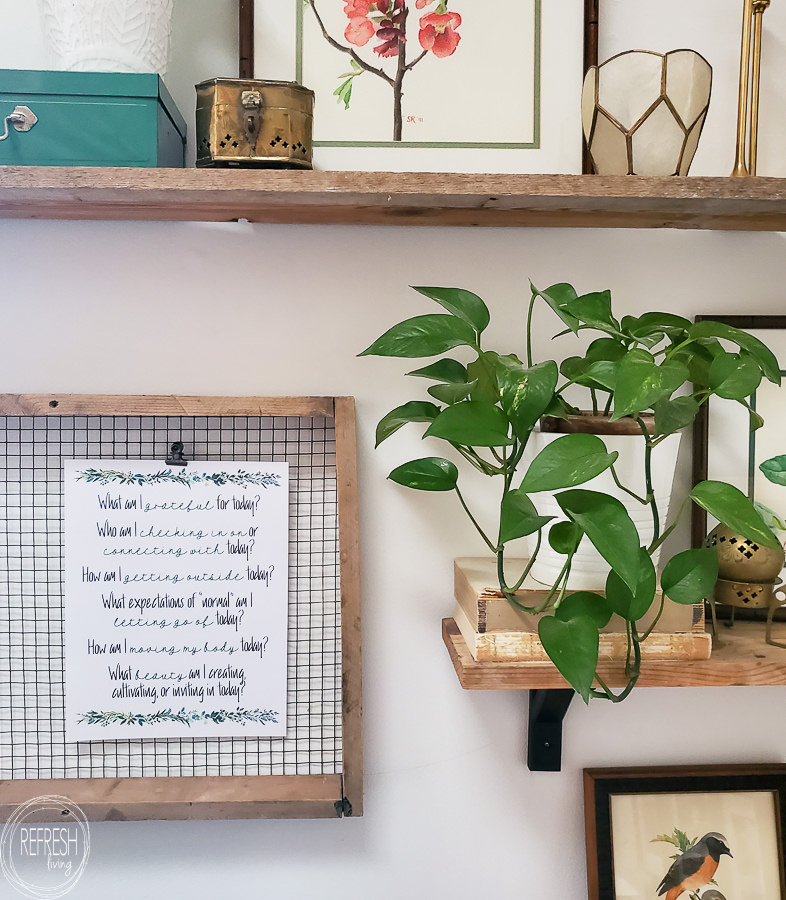 I love my family, and I love my home, but that doesn't make being confined to our home and backyard necessarily easy. I saw these six questions to think about every day to help practice gratitude, relieve stress, stay healthy, and connect with others.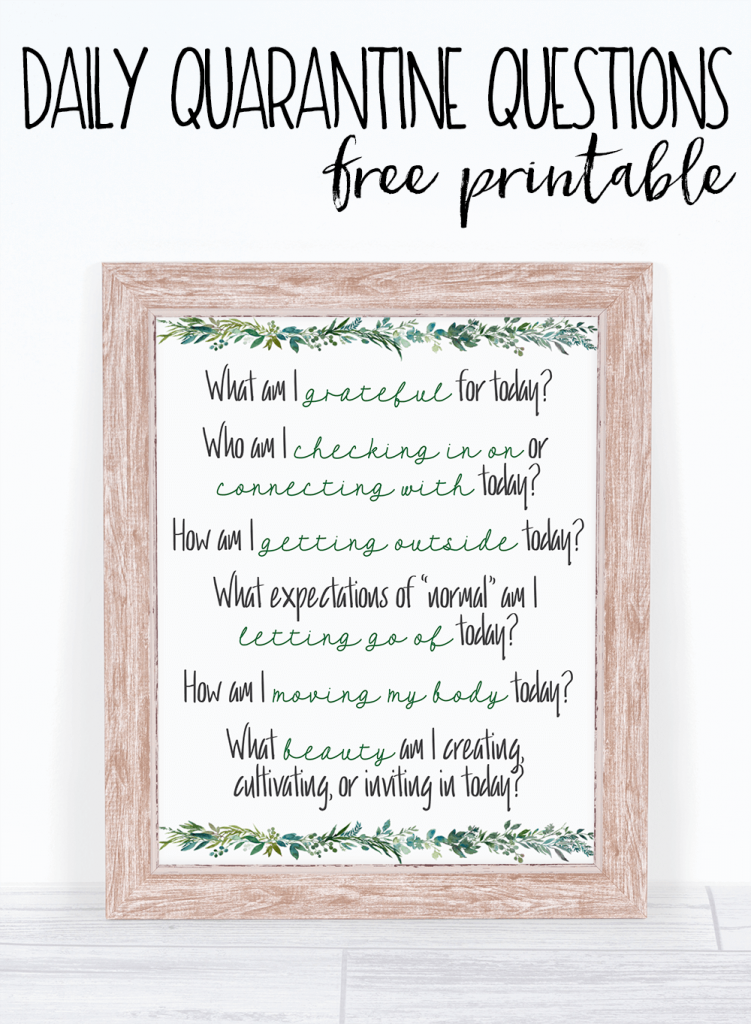 I took those questions and beautified them a bit, creating something that makes my home a little bit happier in these uncertain times. The reality of all of this is that we're stuck in our homes for who knows how long, so I want to be in a space that is pretty!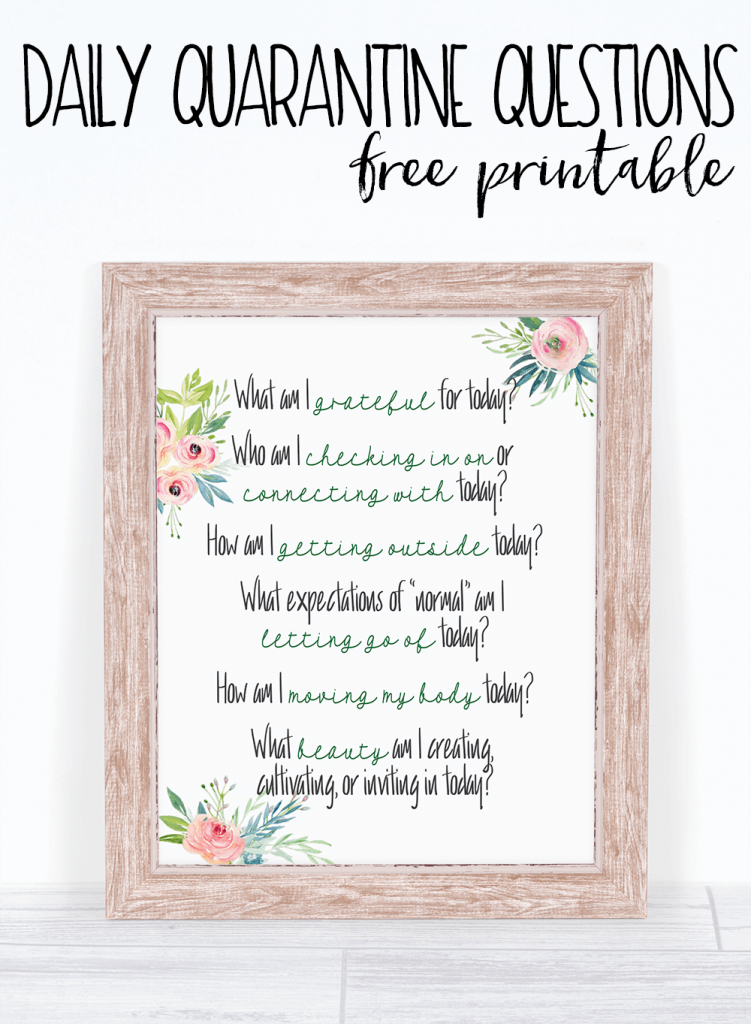 Download the Free Printable!
I want to pass around the positive vibes to others, so these two printables are free to download and print for your home as well! I'm not requiring you to subscribe to my email list or anything, but if you'd like to say thanks, I'd love for you to follow along in one way or another. Thank you!

Join the Refresh Living DIY & Upcycling Community
Join the subscriber list to receive one to two emails per month with updates from the blog. PLUS, you'll gain access to my printables and graphics library. Every new design I create will be added here, and you'll have free access - forever!