I've put off doing anything to our front porch since we've moved into our house.  Eight years ago.  I actually despise the space, and our whole front yard in general.  Landscaping and hardscaping is not my idea of a good time, and this space needs it.  (You'll notice how none of the photos venture beyond the front door area.)  So here is that welcoming space that guests first saw when they entered our home.  I really hope first impressions don't matter that much.
You won't ever find us sitting on our concrete slab of a "front porch", watching the sunset  or a rain storm.  In fact, there's not even room for one chair on our porch.  Since we're never in our front yard, I've neglected it, and when the opportunity arose to try out Modern Masters Front Door Paint, I jumped at the chance to make our shameful excuse for a front porch just a tad bit more appealing to all those people who drive by and the solicitors who come to our door.
We purchased a new front door about three years ago (you wouldn't wanted to have seen the previous one), and I just left the new one the primed white color.  I wanted to go in the opposite direction for door color this time, so I opted for Peaceful, and although there will still not be any sipping of iced tea on the front porch, it definitely brought just a little more peace to the space.
The door took three coats of paint, and I still have plenty of it left.  Cottage front door – here I come!  I purposely picked a color that would work on both our front door at home and at our little cottage lake house in Wisconsin.  (And let me tell you, that door needs an update even more than this one did.)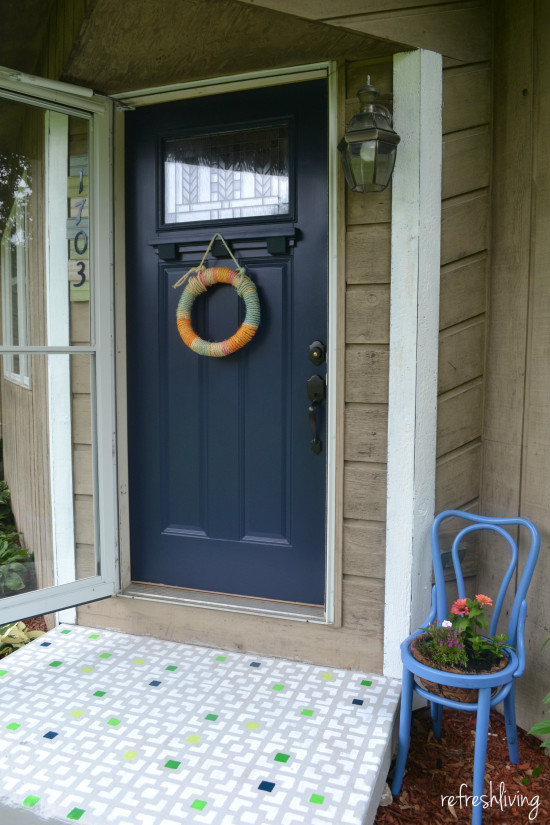 Okay, back to the nicer front door.  I really love the finish this paint creates.  It's just the right amount of glossy and it gives the door a professional-looking finish.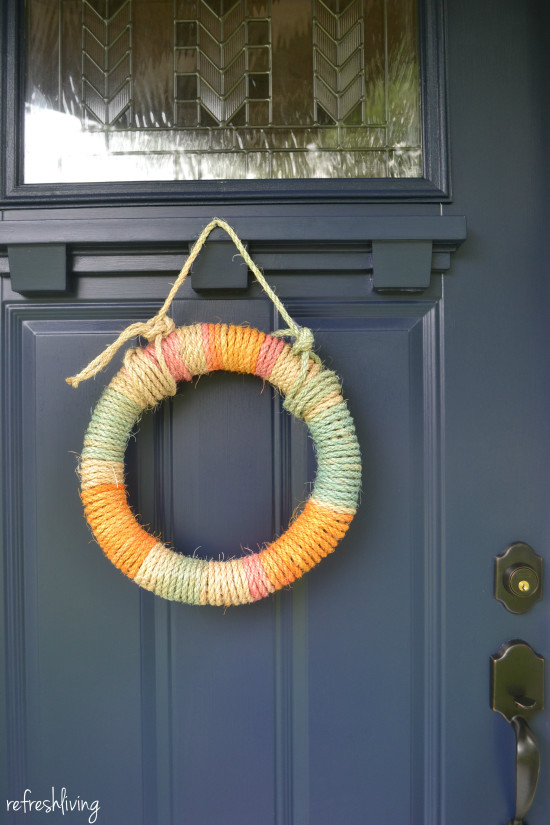 When I get started on a new project, like painting the front door, a whole lot of other projects seem to get rolled into it.  Come on, this space is not the most appealing front porch you've ever stepped foot onto.  I couldn't just slap some beautiful, peaceful, dark blue paint up there and call it an updated porch.  So, I finally made an address sign with leftover milk barn bead board, made and hung my first ever wreath on my front door, and updated the concrete slab we fondly refer to as our front porch.  More on that crazy project coming soon, but for now, take a look at how much better (if I do say so myself) our little porch looks.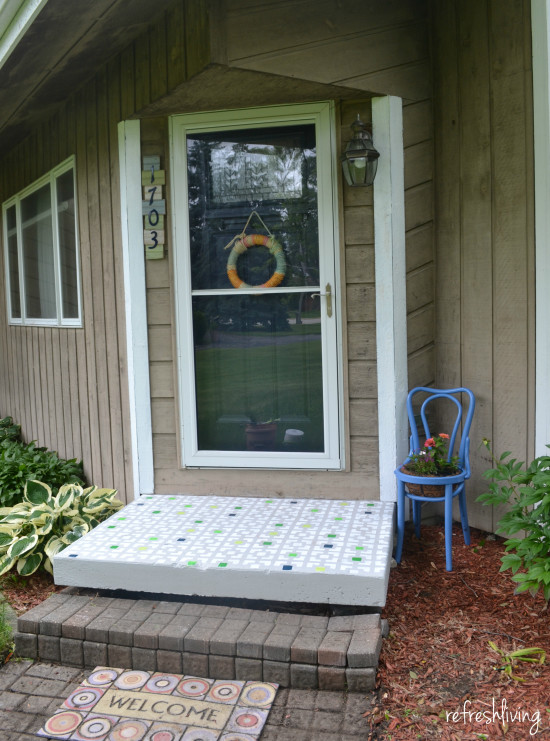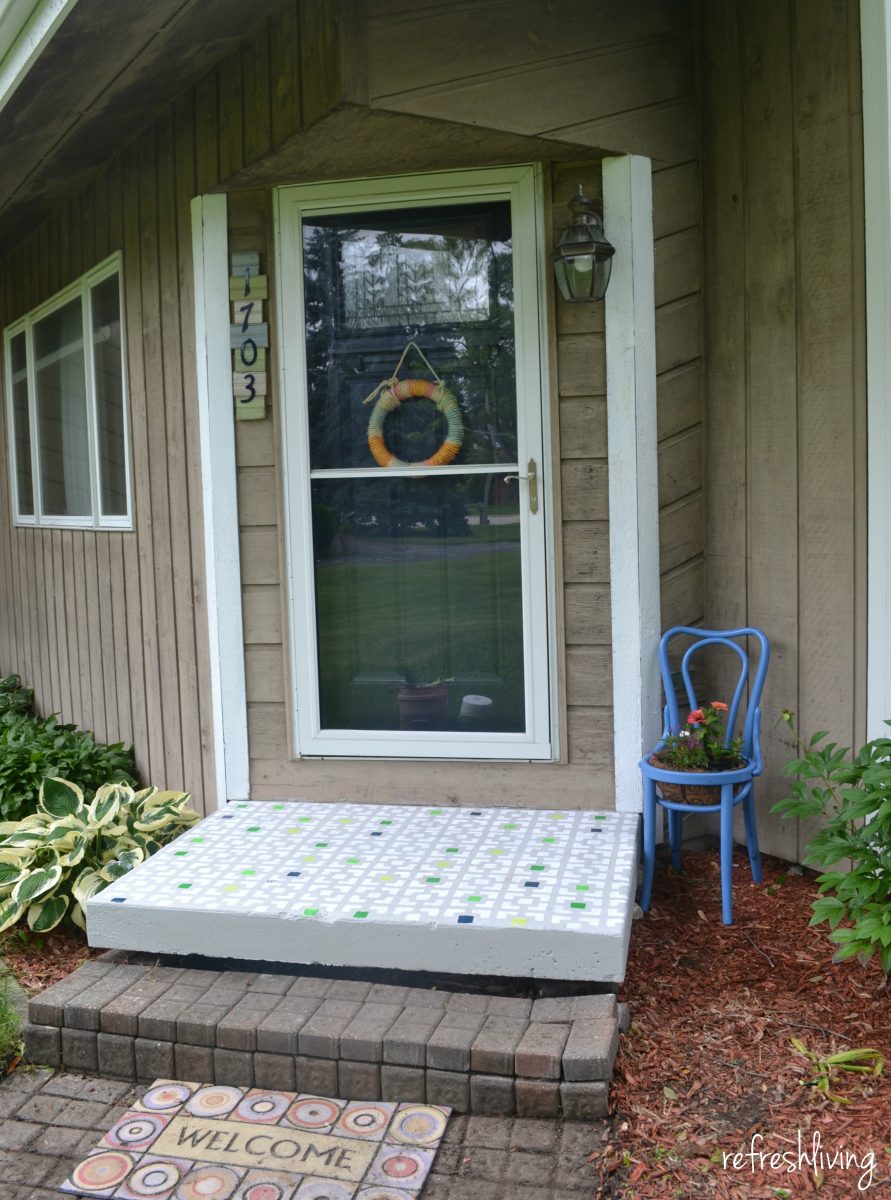 Take a quick look over at the Modern Masters website – they don't only have front door paint.  You could start planning out your next simple project, one that just snowballs into something way more than you originally planned!
Join the Refresh Living DIY & Upcycling Community
Join the subscriber list to receive one to two emails per month with updates from the blog. PLUS, you'll gain access to my printables and graphics library. Every new design I create will be added here, and you'll have free access - forever!