Welcome to the third week of our living room makeover for the One Room Challenge!
We've tackled the most difficult project on our to-do list for this room: painting! Now, normally when I makeover rooms painting is one of the easiest projects, but in the case of our living room, the massive red wall had been giving me nightmares for 12 years and was definitely the most intimidating project on our list.
I posted on Instagram asking for recommendations on how to best paint the wall, and at least one person suggested I should hire a professional. Sometimes I really do wish hiring a pro was a strategy that both my wallet and mindset would allow me to do, but neither is the case right now.  So, it was time to do what I do best – figure out a way to DIY it!
I went to a convenient tool rental facility (my dad's garage) and used his scaffolding to tackle the red monster. Now, if you don't have a hoarder of a father (whom I really do appreciate, hoarding tendencies and all), then you can rent scaffolding at a home improvement center or tool rental facility.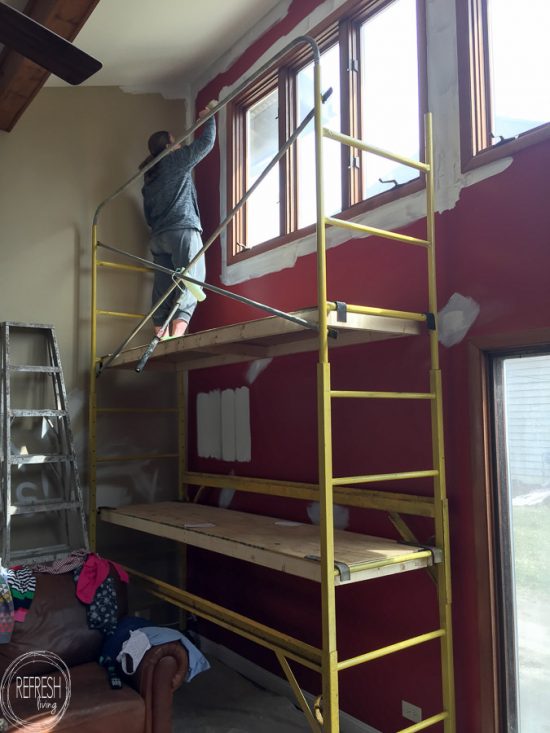 And, although there is proof that I did get up on that scaffolding and paint some of the wall, I need to make a confession. This photo was the only time I actually was up on the scaffolding painting.  No, I certainly didn't get up there just for the picture, but I started with priming that section of the wall, and then my husband sort of took over the painting duties last weekend. He certainly didn't want to, but he was really started to lose it that our house looked like a disaster area. Literally.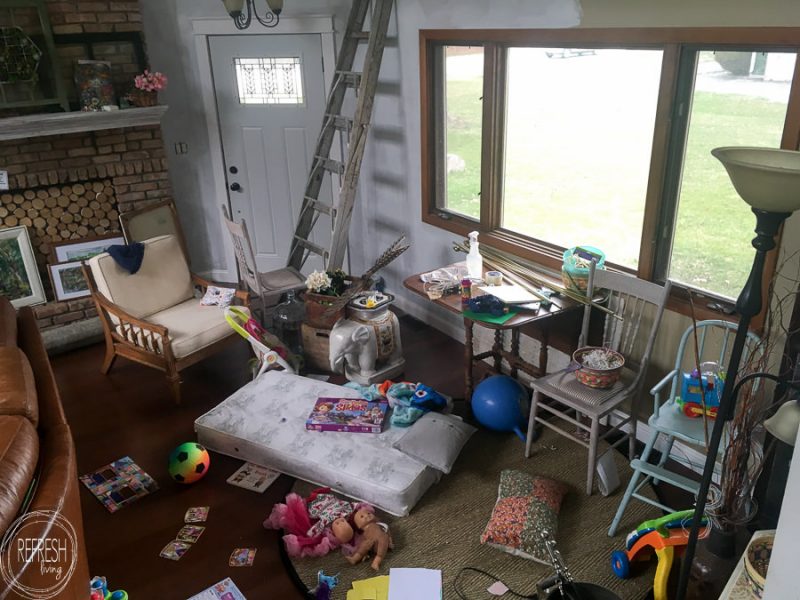 I was more than happy to step down from that wobbly scaffolding and ladders and let him take over the high up painting duties. I did do a lot of the painting safely on the floor or standing on chairs, though.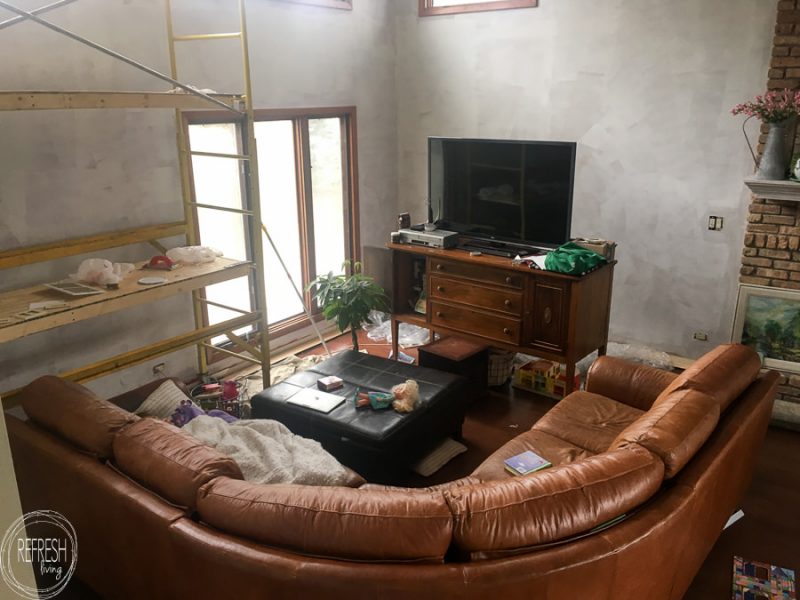 Although these photos tell a different story, right now the room is painted, the scaffolding is gone, and it's basically put back together. There are still toys everywhere (even though yesterday this room was spotless), but this is life.
I have a lot of smaller projects to work on, but most of them I'm actually looking forward to.
Projects to Finish:
repair crack in wall
prime and paint walls
gallery wall of my grandpa's artwork
install a shelf above the couch
transfer potted plants to new containers and make a happy plant corner
move curtain rods up and new curtains
refinish staircase (in progress)
sew pillow covers for throw pillows on couch (in progress)
refinish corner cabinet (in progress)
install new ceiling track lighting
create storage for toys
make a "coat rack" for wall by front door
new rugs
build a new screen for the fireplace
The Vision: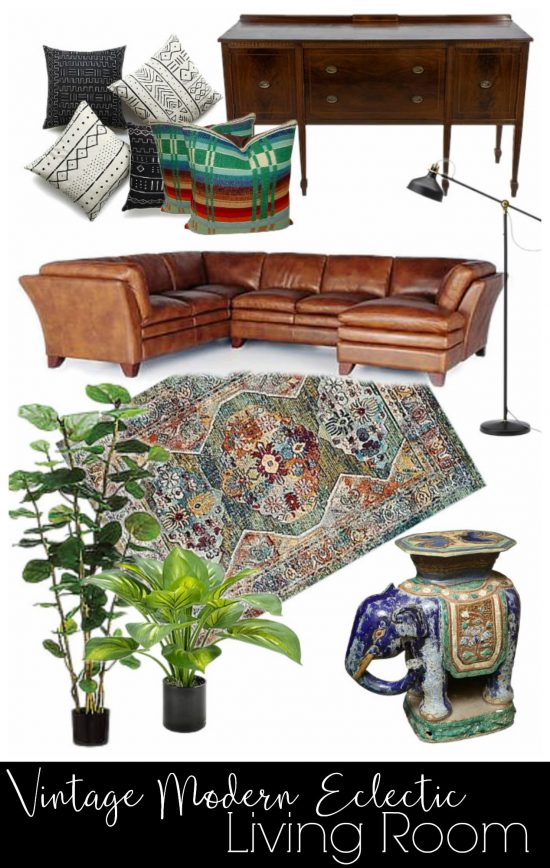 Be sure to go check out all the other participants in this season's One Room Challenge!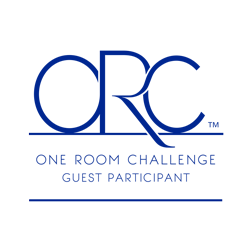 Like what you see? I'd love for you to follow along!

Join the Refresh Living DIY & Upcycling Community
Join the subscriber list to receive one to two emails per month with updates from the blog. PLUS, you'll gain access to my printables and graphics library. Every new design I create will be added here, and you'll have free access - forever!