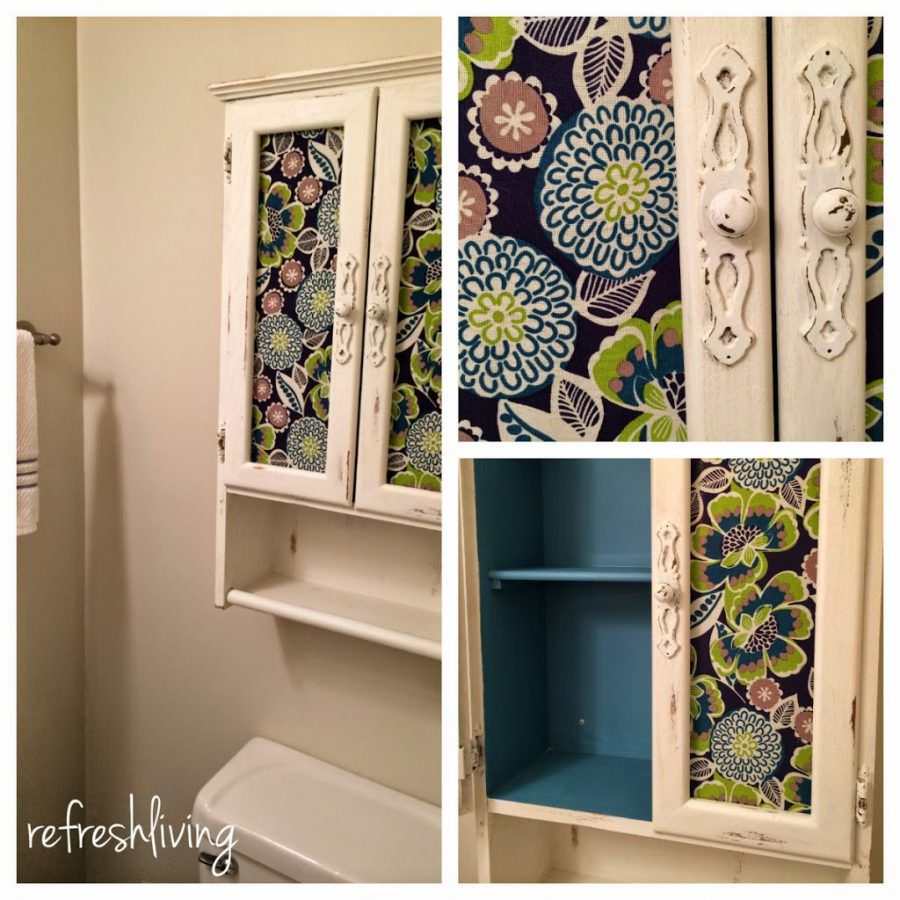 I found this cabinet at a garage sale last summer for $5.  I had just ripped down an ugly wicker shelf from above the toilet in one of the bathrooms at our little lake house cottage.  The bare wall was calling for some storage space, and this cabinet answered that call.  Of course, it needed some help.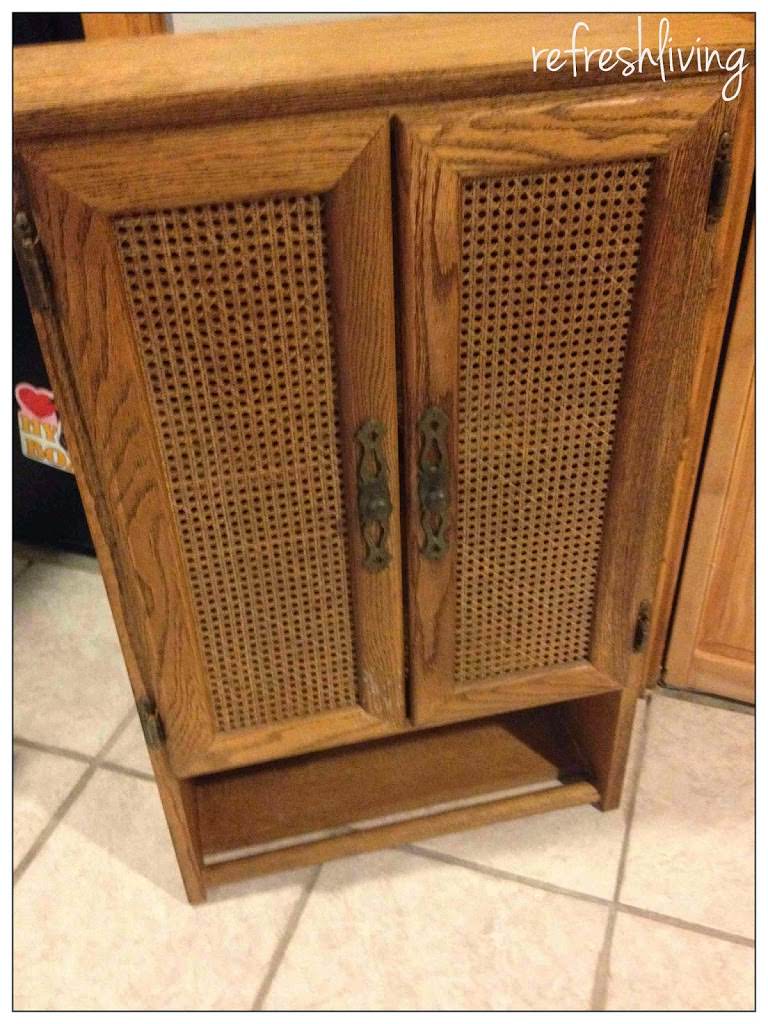 I painted it with a batch of
homemade chalk paint
in an heirloom white color.  I left the mesh grates in for the first coat of paint, just to be sure I really did hate them like I thought I did.  Once it was painted, I still hated them, especially after my large dog stepped on one of the sides and popped a hole through it.  This time, he actually ruined something that I wasn't planning on keeping.  Thanks, Tyson.  They came out easily with a few swipes of an exacto knife.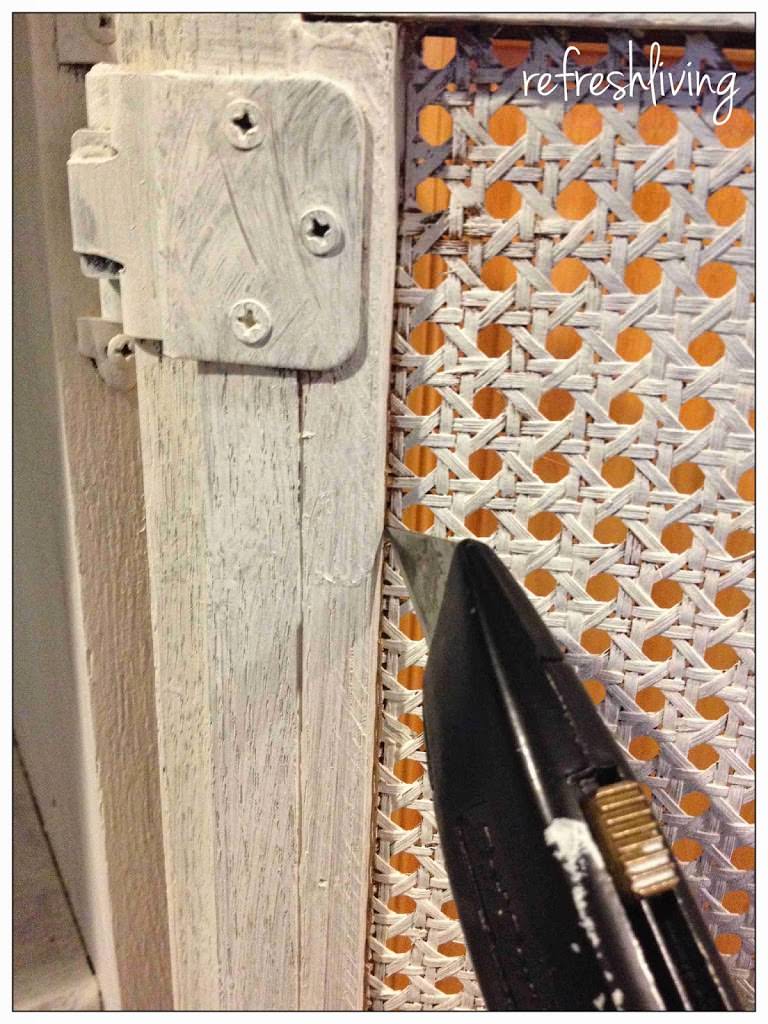 I ended up painting it with three coats, with light sanding in between.  I distressed the edges with 150 grit sandpaper and sealed it with furniture wax.  I was still a little bored with it, so I gave it a little surprise inside with some color.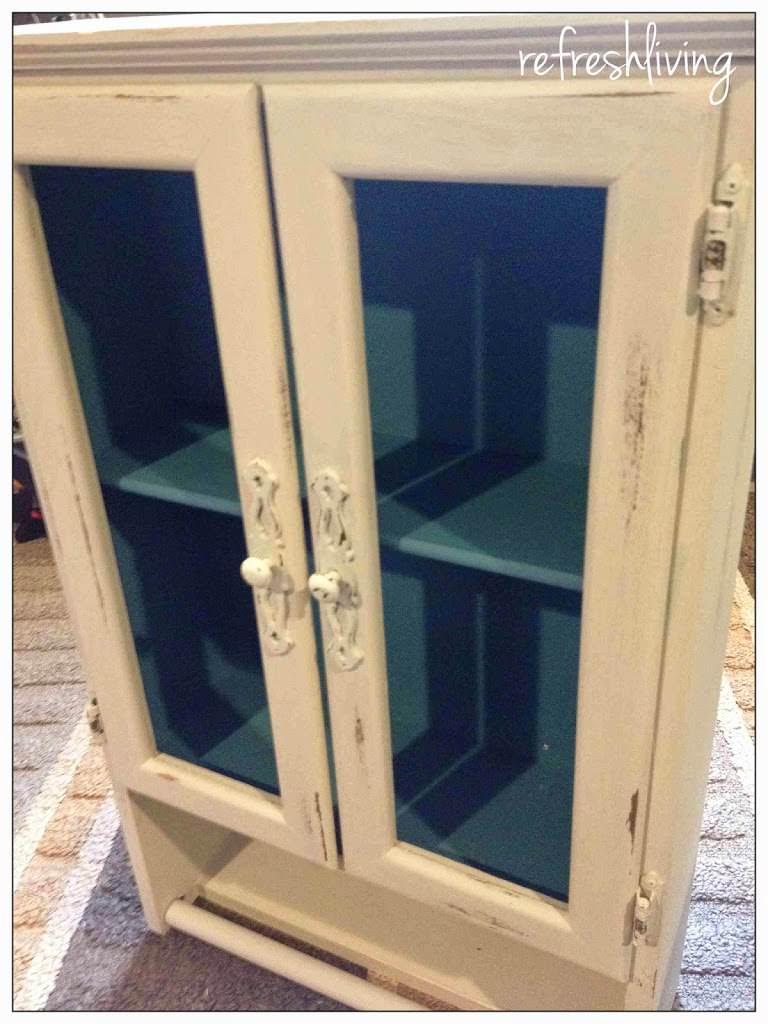 I had this fabric left over from my
crate storage benches
that I created for my classroom.  It matched the color-scheme in the cottage bathroom, so I thought I'd give it a whirl and add it as the new paneling in the doors.  I just stapled it to the back of each door.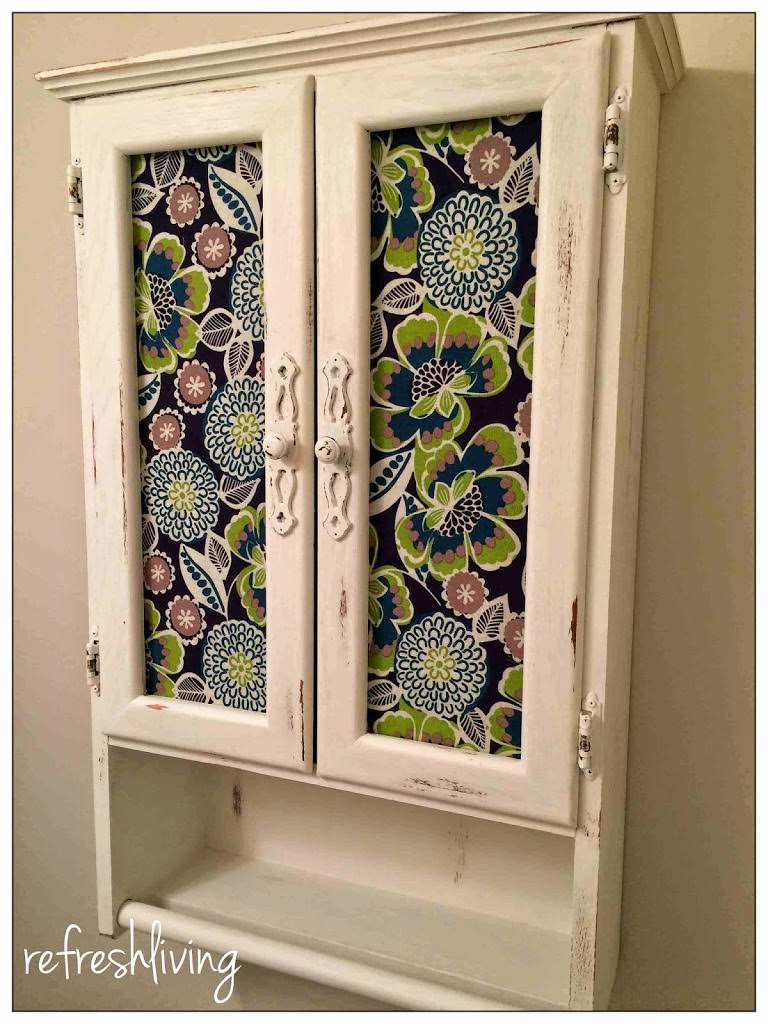 I'll be honest with you.  I like it, I really do, but I don't love it.  Yes, it's a vast improvement from the original shelf, but I just don't love the fabric now that it's in the cabinet.  I think I'll actually switch it out later with some chicken wire (so you can actually see the fun color inside) or maybe some burlap, or maybe both!
I'm going to leave it alone for awhile and see if it grows on me, though.
See, doesn't the fabric look familiar?
Join the Refresh Living DIY & Upcycling Community
Join the subscriber list to receive one to two emails per month with updates from the blog. PLUS, you'll gain access to my printables and graphics library. Every new design I create will be added here, and you'll have free access - forever!