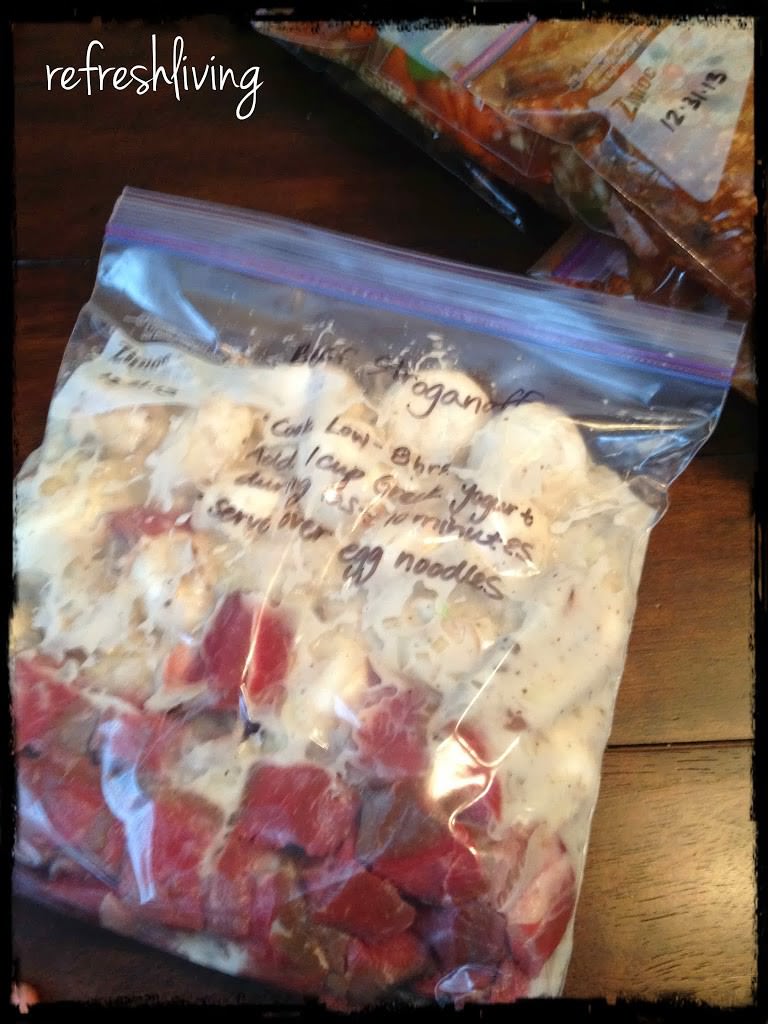 1.5

pounds

beef stew meat

1

onion

1

clove

garlic, minced

1

tsp.

salt

1/4

tsp.

black pepper

1

pound

mushrooms

1

14.5 oz

can of cream of mushroom soup

1

cup

water

1

cup

plain Greek yogurt

(not needed until ready to cook)

1

package egg noodles

(not needed until ready to cook)
1.5

pounds

beef stew meat

1

onion

1

clove

garlic, minced

1

tsp.

salt

1/4

tsp.

black pepper

1

pound

mushrooms

1

14.5 oz

can of cream of mushroom soup

1

cup

water

1

cup

plain Greek yogurt

(not needed until ready to cook)

1

package egg noodles

(not needed until ready to cook)
Mix water and cream of mushroom soup in a bowl.

Add all the remaining ingredients to the bowl except sour cream and egg noodles. Freeze in a ziplock bag.
Write on bag:  Cook on low for 6 hours.  Stir in Greek yogurt and cook on high for 5-10 minutes. Serve over cooked egg noodles.