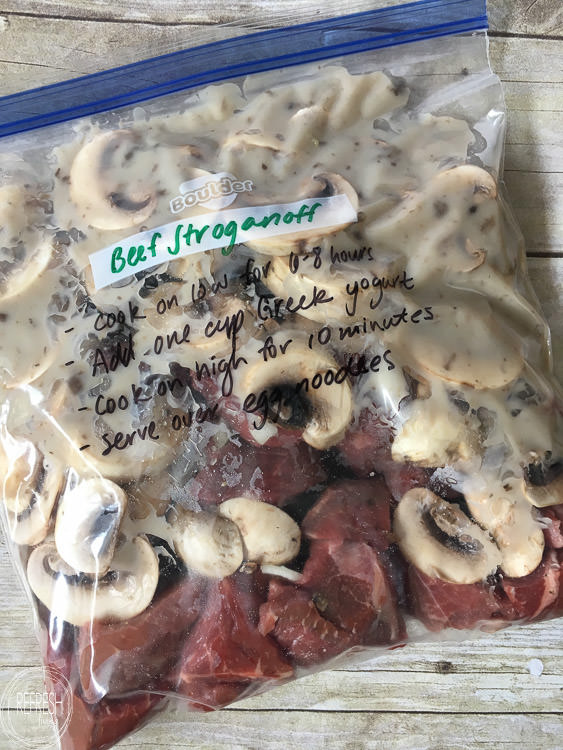 1 1/2

pounds

beef chuck roast, cubed

1

medium

onion, chopped

1

clove

garlic, minced

1

teaspoon

salt

1/4

teaspoon

black pepper

12

ounces

mushrooms, sliced

1

10.75 ounce

can of cream of mushroom soup

1

cup

water

1

cup

sour cream or plain Greek yogurt

(not needed until ready to cook)
1 1/2

pounds

beef chuck roast, cubed

1

medium

onion, chopped

1

clove

garlic, minced

1

teaspoon

salt

1/4

teaspoon

black pepper

12

ounces

mushrooms, sliced

1

10.75 ounce

can of cream of mushroom soup

1

cup

water

1

cup

sour cream or plain Greek yogurt

(not needed until ready to cook)
Mix cream of mushroom soup and water in a small bowl.

Place all ingredients (expect sour cream) into a ziplock bag and freeze.
Write on bag:  Cook on low for 6-8 hours.  Add 1 cup sour cream/Greek yogurt and stir.  Cook on high for 10 minutes. Serve on top of egg noodles.