If you've read any of my other posts, you have have seen that we're working on a small bathroom at our cottage in Wisconsin.  A final reveal of that bathroom is coming soon, but I have shown a glimpse of the ceiling.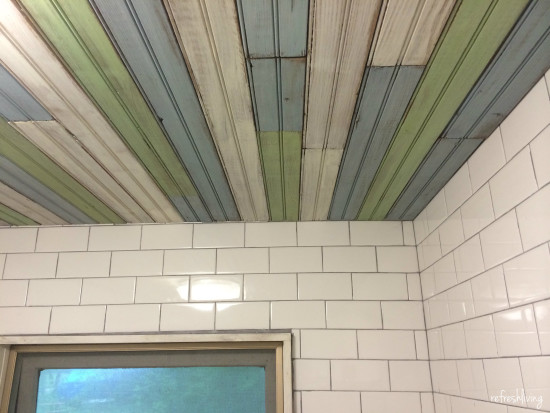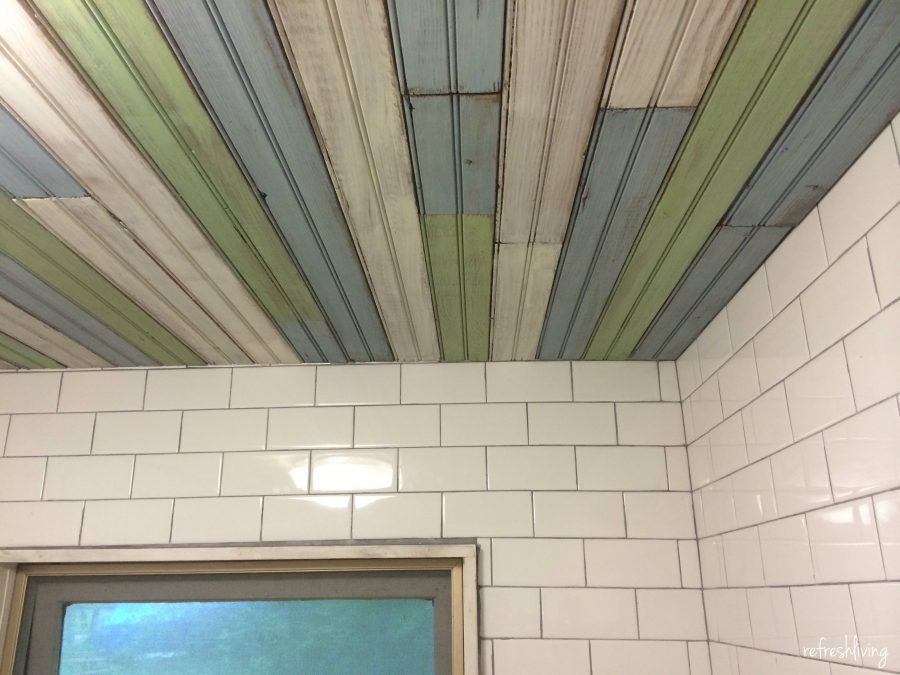 That's Douglas Fir bead board from an old milk barn in Wisconsin.  I used Miss Mustard Seed Milk Paint on the planks, and after installing it on  the ceiling, I still have some scrap wood leftover, and there's no way I'm letting it go to waste.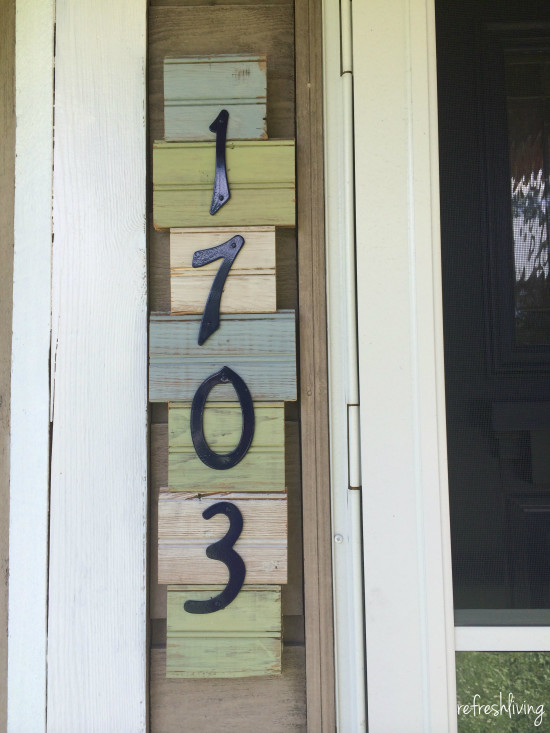 With those scraps, I made a unique address sign as part of my front porch makeover.
I ripped down a piece of plywood, cut down the leftover planks in random widths, and then used wood glue to adhere each piece to the plywood base.  I air-nailed one finishing nail in each plank. (Those boards aren't going anywhere!)
I bought these numbers at the hardware store for $1 each.  Although I loved the other ones that were more solid, I just couldn't bring myself to paying $5-7 for each one.  My cheaper option got an update with navy blue spray paint.
Can you believe I've lived in this house for 8 years and never had an address on the outside of my house?  It's amazing how one jar of Modern Masters Front Door Paint can get my butt in gear to refresh our front porch.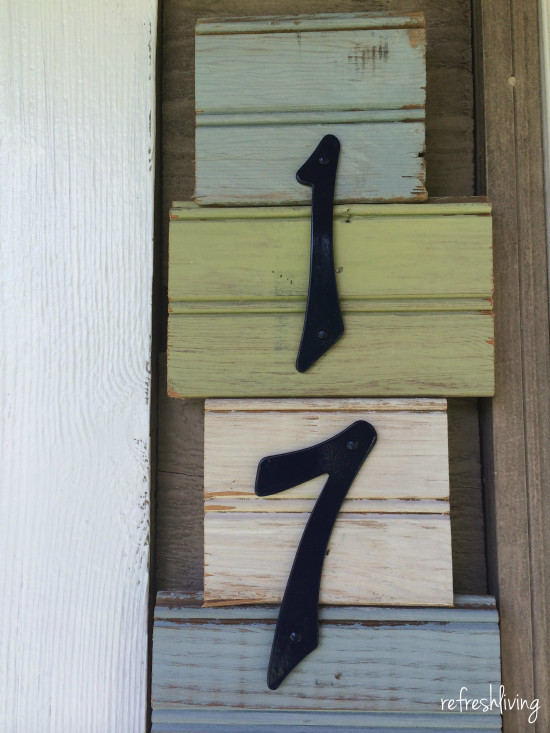 I'm a little ashamed it's taken me so long to make something so simple so people know which house is ours.  I guess it's good we always pick up our pizza!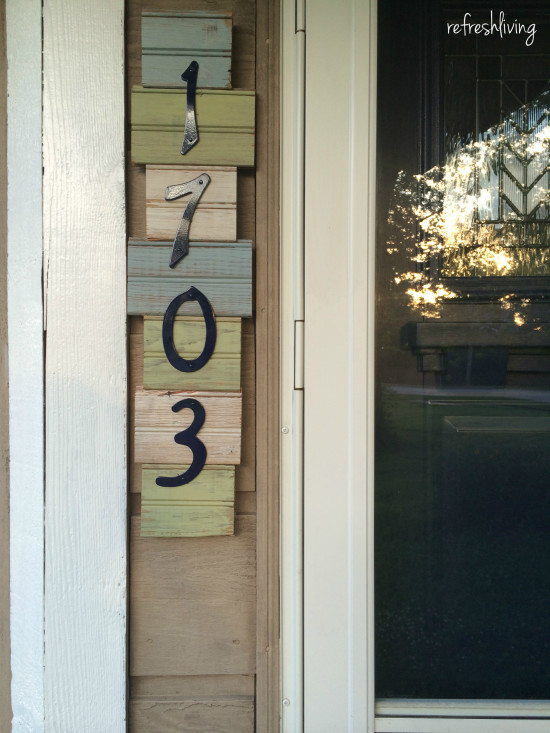 Check out the rest of my front porch update here!
Join the Refresh Living DIY & Upcycling Community
Join the subscriber list to receive one to two emails per month with updates from the blog. PLUS, you'll gain access to my printables and graphics library. Every new design I create will be added here, and you'll have free access - forever!