It's the first Tuesday of the month and time for another Create with Me Challenge! This month, the product that our readers selected for us to use in a project was glass etching cream. I've used etching cream in a project or two, and have been amazed by it every time!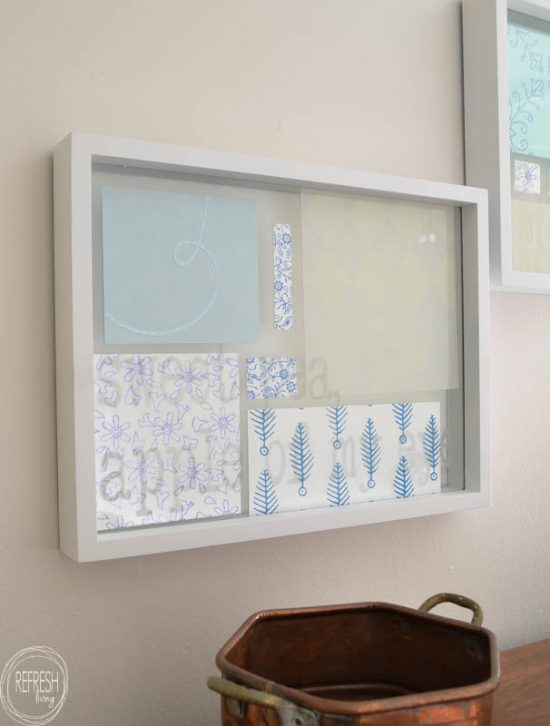 Before we get started with this month's project, we need YOUR help! Take the survey below and tell me what you want to Create with Me next month.
Create your own user feedback survey
If you can't see the survey on your device, you can take the survery here too.
Right now, I am knee-deep in a room overhaul for my two girls. I'm turning a small bedroom into a shared space that my two girls can share as they grow up. I've been wanting to create some art for their room that incorporates song lyrics from the songs we've been singing to them since they were babies. They each have their own special song and I wanted to make sure each of those lyrics made it into their bedroom space.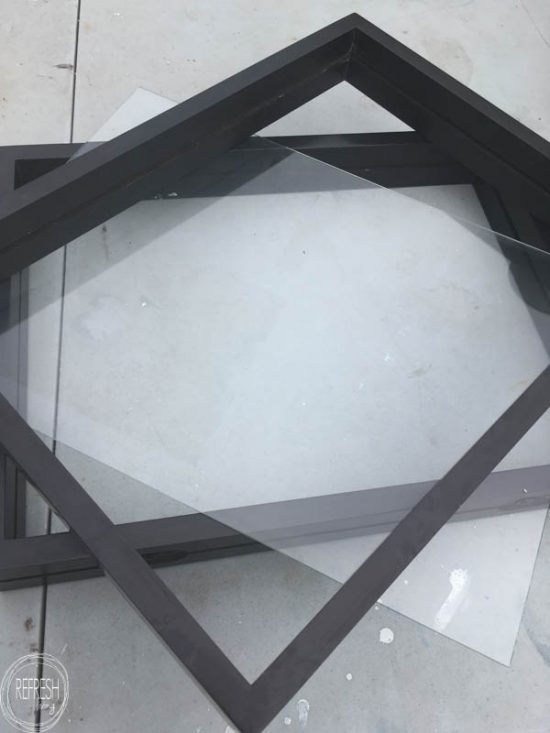 I found these floating picture frames at the thrift store, and although I wasn't sure how I wanted to use them originally, after the product for this challenge was decided, I knew I could use the glass etching cream with these frames.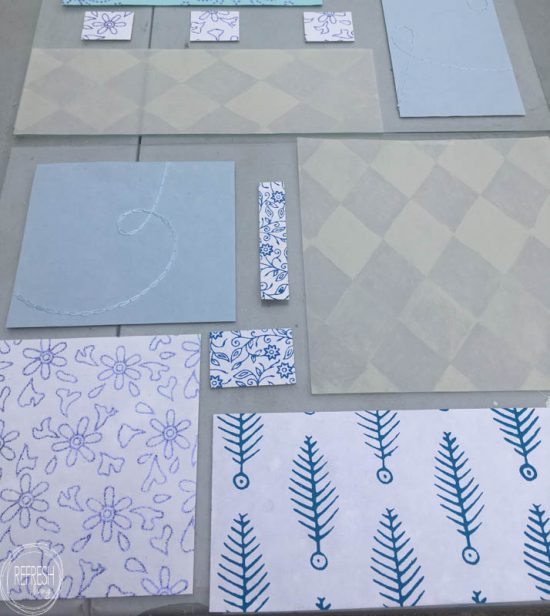 First, I found some coordinating scrapbook paper and cut it into random squares and rectangles and arranged them on the bottom piece of glass in each frame. A small piece of tape on the back of each piece of paper adheres the paper to the glass.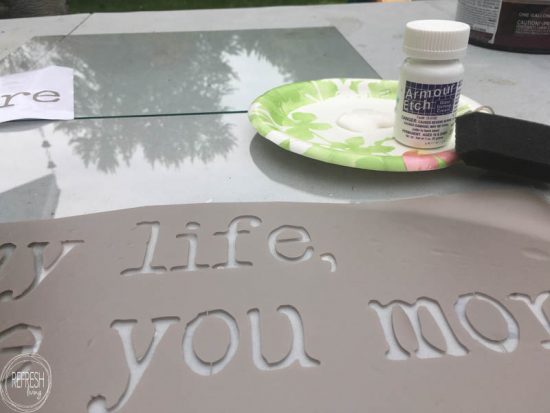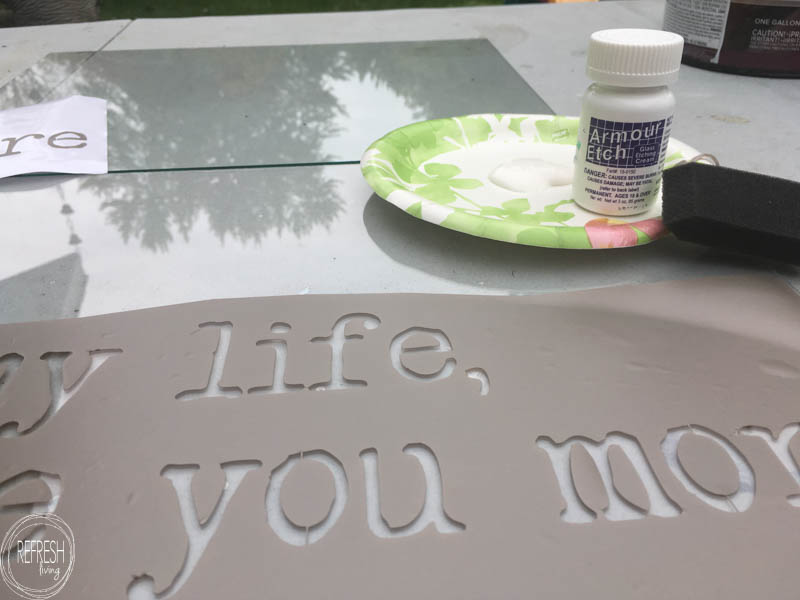 The top piece of glass is where I added the quote with the etching cream. To do this, I created a stencil using my Silhouette, but you could also purchase an alphabet stencil or even cut out around alphabet stickers and use those pieces as individual stencils.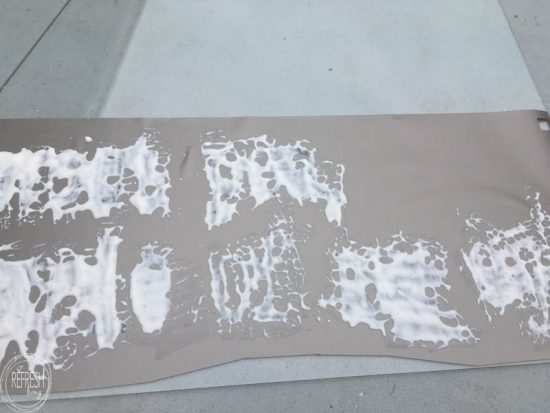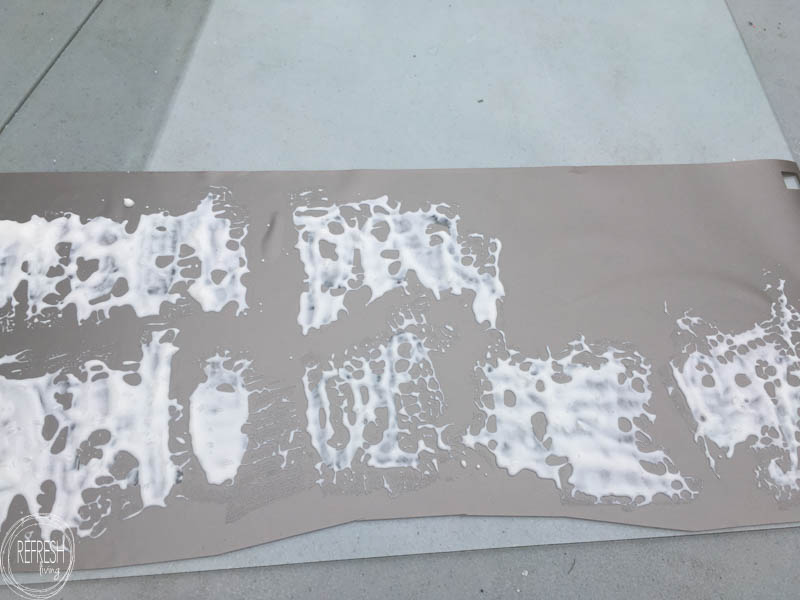 After sticking the stencil to the glass, it's important to remove any creases or air bubbles around the outside of the letters; the cream can definitely seep under any gaps. The etching cream needs to be applied in a thick layer, thick enough so you can't see the outline of the stencil underneath.
After it sits for one minute, the cream can be rinsed off and after removing the stencil, everything that the cream touched will be etched away.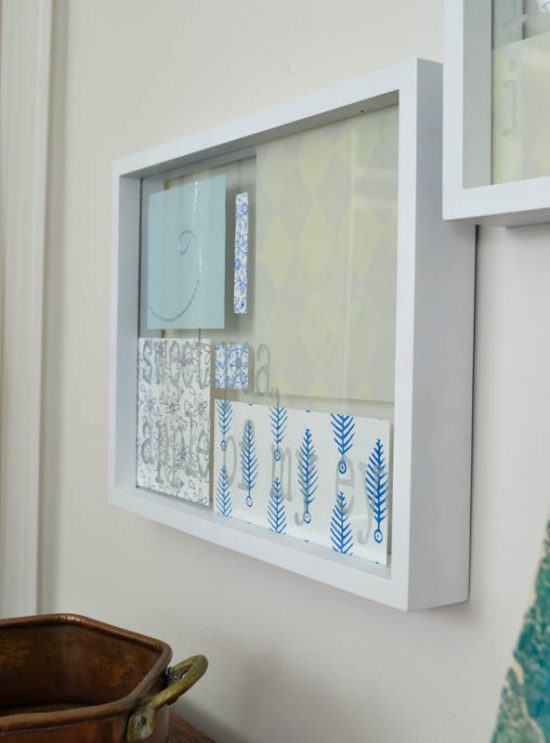 I must admit, I was hoping the quotes would be a little easier to read, and they would be if I removed the pieces of paper, but I really love how they look with the different patterns.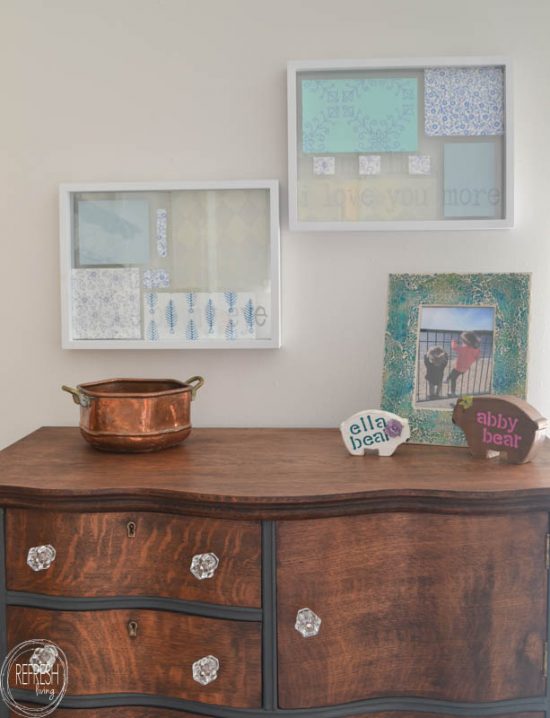 For now, I'm going to keep the quotes subtle, since the girls know what they say and that's all that matters!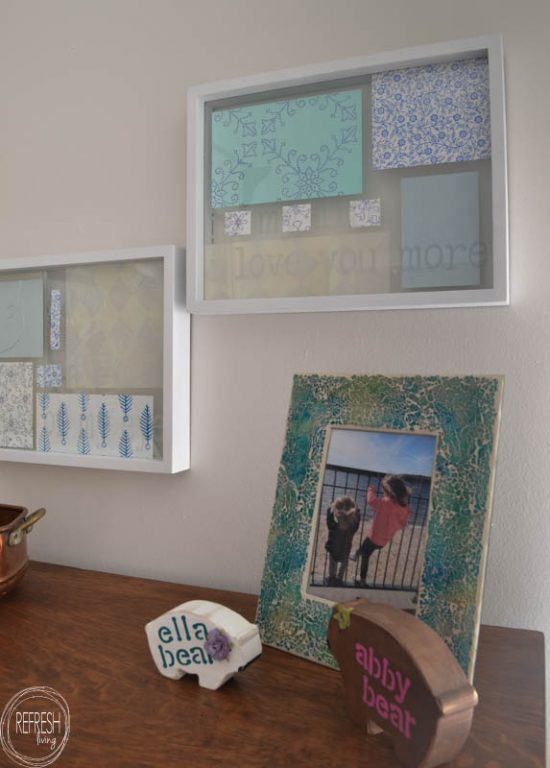 Now it's time to check out the other amazing etched glass projects!
Christmas Centerpiece – Love Create Celebrate
Numbered Vases – My Life From Home
Etched Glass Mug – Our Crafty Mom
Thanksgiving Etched Glass Mirror – Knock It Off Kim
Etched Vase – Little Bits of Home
Song Lyric Artwork – Refresh Living
Like what you see? I'd love for you to follow along!
Facebook || Pinterest || Instagram || Google + || Bloglovin'

Join the Refresh Living DIY & Upcycling Community
Join the subscriber list to receive one to two emails per month with updates from the blog. PLUS, you'll gain access to my printables and graphics library. Every new design I create will be added here, and you'll have free access - forever!