The finish line is in sight.  I can see all those other proud participants celebrating right beyond the finish line, but we are still in the final stretch of our bathroom remodel.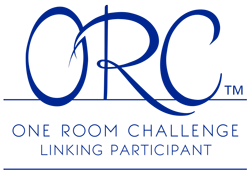 Technically, Calling It Home's One Room Challenge is finished, and most of the talented participants have finished their rooms. You definitely need to head on over to check out the Week 6 room reveals.  They are phenomenal!
We didn't quite finish our little cottage bathroom in the 6-week time frame.  I can't even blame it on the fact that our room was a complete gut-job remodel, because a couple of other awesome bloggers finished their bathrooms!  I will attribute our slow pace to the fact that the bathroom we are remodeling is about 80 miles away from our cottage. Throw in a full-time job and half of our weekends filled with other events, and that gave us only 3 weekends of work time.  Now, factor in two toddlers, some sleep, and last minute trips to the hardware store to buy all the stuff I forgot to buy, and you can probably see why we aren't quite finished.
We have made major progress, though!  Here are some updates on the space.
Remember what it used to look like?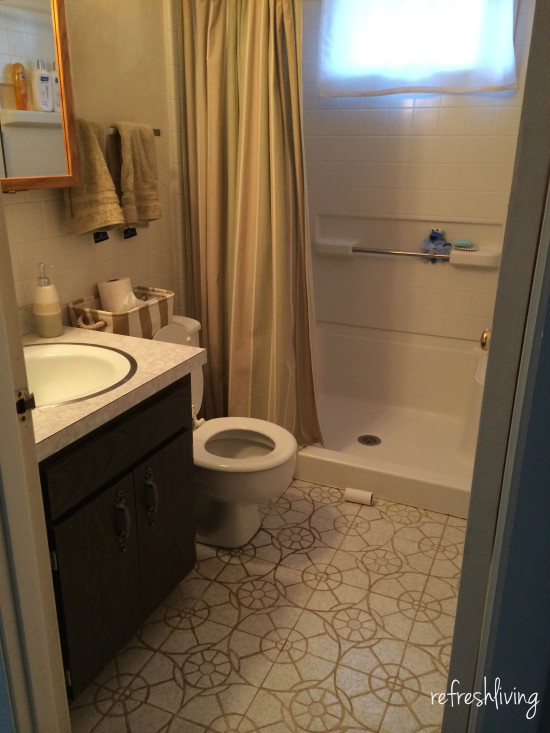 Here is where we are at now.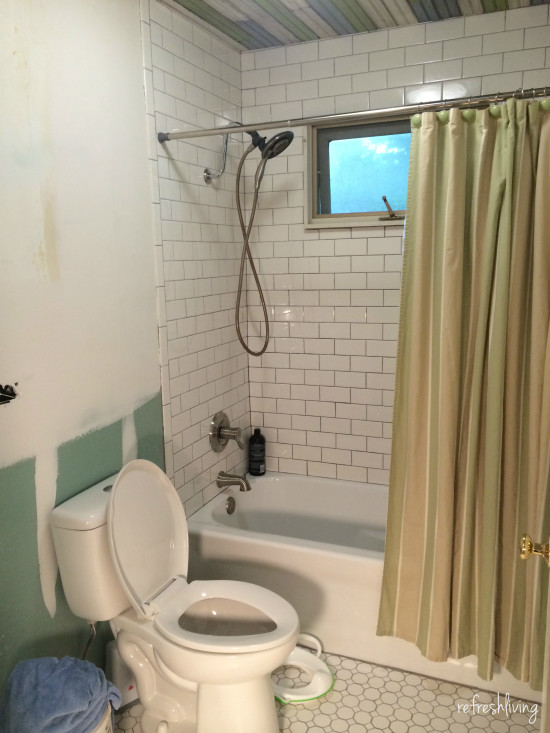 I figured there was no sense in staging this picture, since it's not even done, so you even get to see the little potty seat (which makes me realize I should probably hang a little hook next to the toilet for it.  Add that to the to-do list…)
Ready for my favorite part thus far?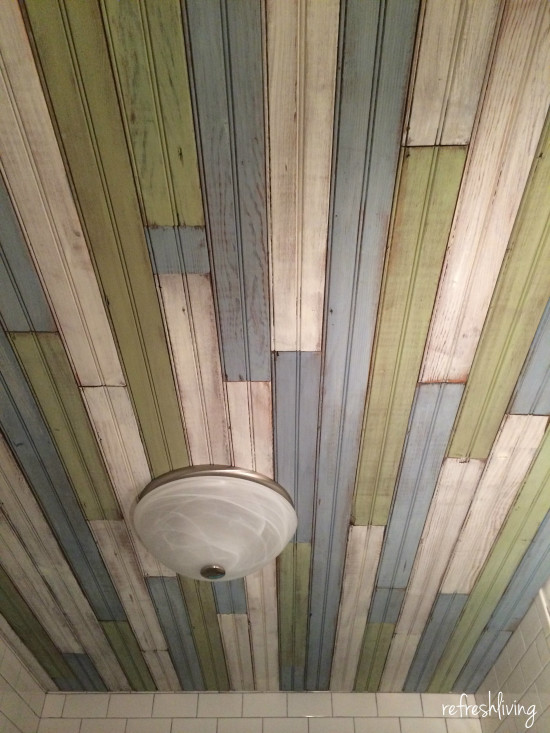 The antique bead board ceiling is in, and I personally love it.  Everyone else in my family was very skeptical with my idea, but I think they like it now that it's up.  (At least they say they do…)  I'll be posting a tutorial on how I created it soon!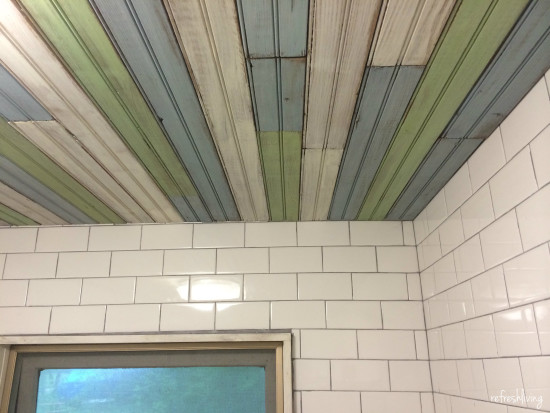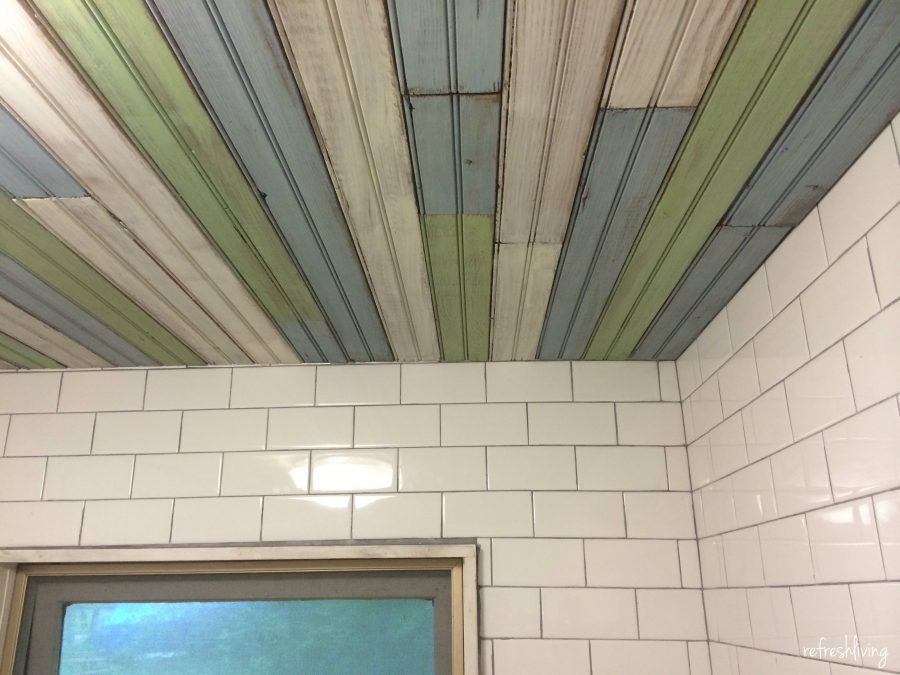 The last major piece we are waiting on is the vanity.  We are updating an old washstand with a slab of marble I bought at the ReStore.  The stone is still at the counter top shop, though, so we are in a holding pattern until that is finished.
We won't be going back up to the cottage until Memorial Day weekend, but expect a final reveal after that!  We'll be painting, installing the vanity, and adding all the final touches, like my upcycled faucet handle towel rack.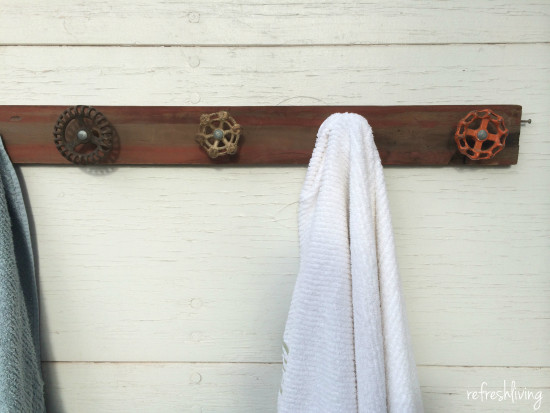 I'd love for you to check back in a couple of weeks to see our finished bathroom!  Until then, happy Spring!
Like what you see?   I'd love for you to follow along!
Send us some love with a like on Facebook, check out inspiring projects on Pinterest, follow along on Bloglovin', or have posts delivered to your inbox once a week. [mc4wp_form]
Join the Refresh Living DIY & Upcycling Community
Join the subscriber list to receive one to two emails per month with updates from the blog. PLUS, you'll gain access to my printables and graphics library. Every new design I create will be added here, and you'll have free access - forever!