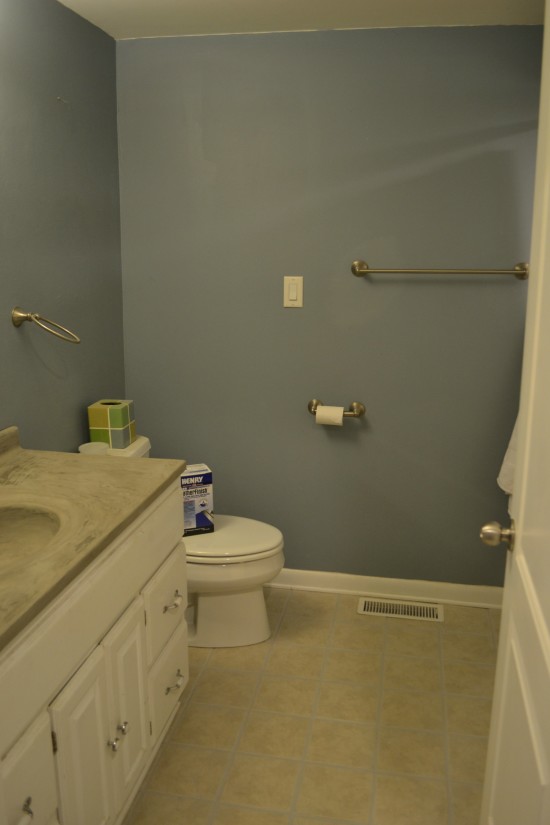 Upon first glance, it probably looks as if nothing has really changed, but I tackled the two ugly projects first:  the nasty grout and the counter top.  Remember, this is what the room looked like before.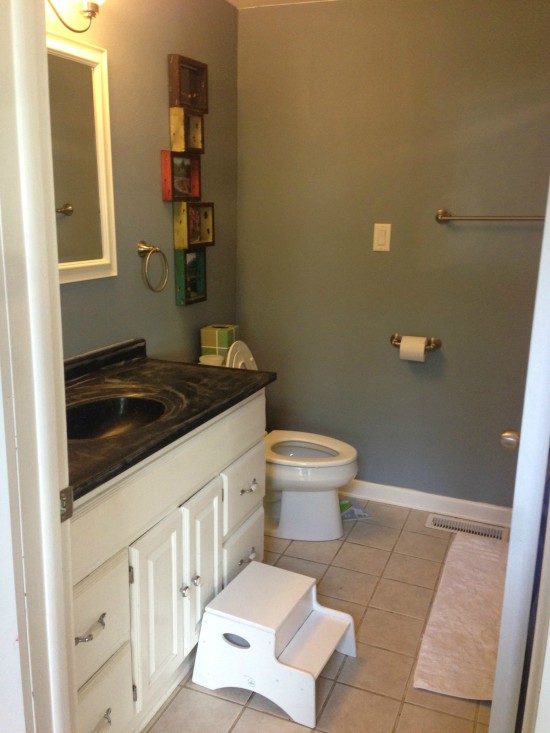 The grout was cracked and dirty, dirty, dirty – even after a nice scrub with bleach cleaner.  My floor and I got to know each other well this week, but the couple of hours I spent on the floor with an eyebrow brush were SO WORTH IT.  I'll be posting later about the product I used and all the tricks I learned.  For now, look at the difference!  It's by no means perfect, and I wish more than anything I could just replace the tile, but for the time being it's a huge improvement, and very friendly on the budget!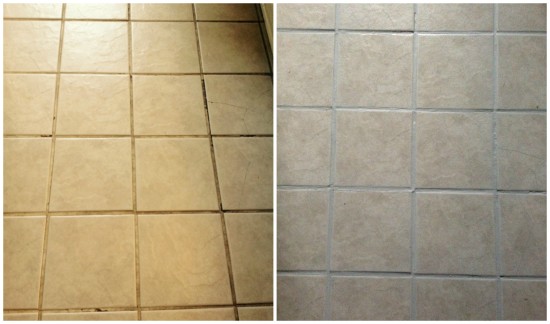 The second project this week was the "new" counter top.  I read some articles about using a feather finish concrete over existing counters, and I gave it a try.  I'm still going to dye it and seal it, but I already love the industrial, imperfect look of it.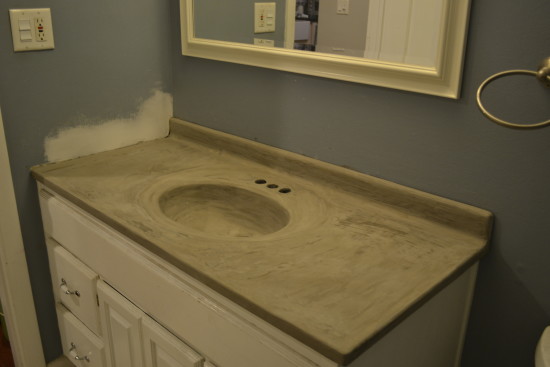 I still haven't create a mood board, but the vision is now a lot clearer in my head and I have a plan of action!
Remove fixtures and patch holes in drywall
"Cubbyhole" storage in the wall
Feather finish concrete counter top
Dye counter top and seal
Install faucet
Repair and refinish grout
Paint walls
Paint vanity
Install new light fixture
Wood feature wall
Vintage door knob towel rack
Antique spindle toilet paper holder
Final touches
For next week, my priorities are repairing the drywall, cutting out the little cubbyhole, and painting the room.  As for the color of the walls – your guess is as good as mine at this point – precisely why I struggle with design boards.
You can check out my progress here:
Week 1 – Face Lift for a Blah Bathroom
Week 2 – The Ugly, Dirty & Dingy is Gone
Week 3 – Finally, a Vision for the Space
Week 4 – Updating the Vanity on the Cheap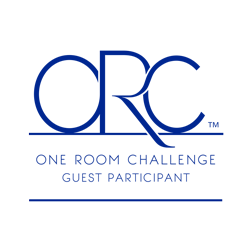 Now, go ahead and check out all the other One Room Challenge participants here.
Like what you see?  I'd love for you to follow along!
Facebook || Pinterest || Instagram || Google + || Bloglovin'
Or, enter your email to have posts delivered to your inbox every Friday morning:
[mc4wp_form]
Join the Refresh Living DIY & Upcycling Community
Join the subscriber list to receive one to two emails per month with updates from the blog. PLUS, you'll gain access to my printables and graphics library. Every new design I create will be added here, and you'll have free access - forever!