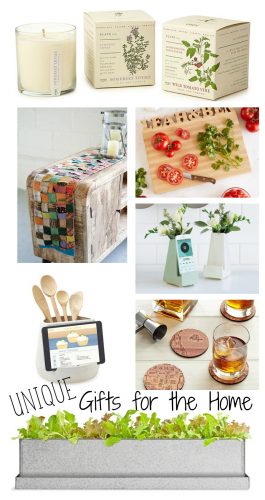 Although Christmas isn't quite here yet, I love to start thinking about the gifts I'll give to friends and family a couple of months ahead of time.  I find that when I give myself a little bit of extra time before weddings, birthdays, and Christmas to think about gifts, I'm able to be a lot more creative and unique in my gift giving.
When I started browsing through the items at Uncommon Goods, I found so many different items that I associated with a friend or family member right away.  The best part?  Most of these products I have never seen before anywhere else, which just adds to the special, unique nature of the gift for my loved ones.
Uncommon Goods stands apart from many other retailers in that they pride themselves on respecting the artisans and designers who create many of their products.  With 1/3 of their products incorporating recycled or upcycled materials, they aren't only on a mission to protect and respect people, but also the environment.
I've collected a few of my favorite products that I think anyone who owns a home, rents or apartment, or even has a college dorm room, would love to have in their space.  I know I would!
I hope you see something that you love, or think someone else would love, because Uncommon Goods and I have teamed up to give one lucky winner a $50 gift card to Uncommon Goods!  You'll find the giveaway at the end of the post.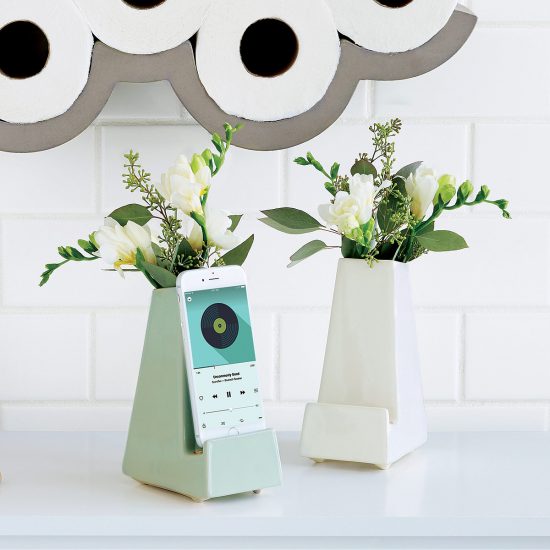 Handmade out of glazed stoneware, this bedside phone holder doubles as a vase.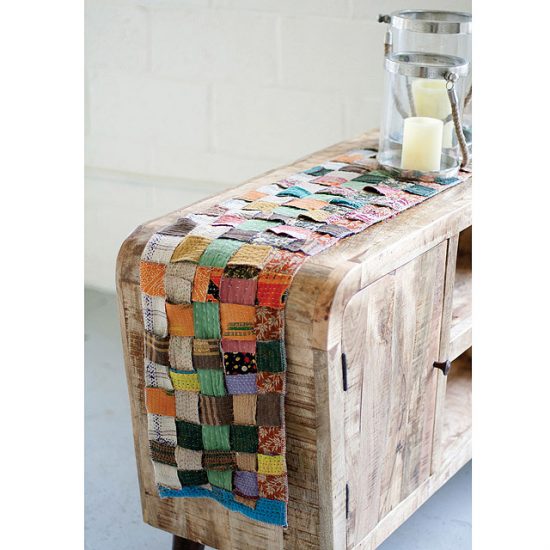 This table runner is handmade from reclaimed cloth and would give such an eclectic feel to any table.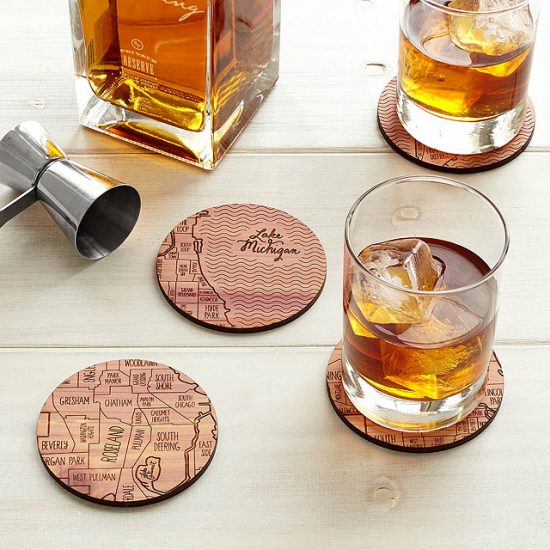 With 15 cities to choose from, these neighborhood map coasters are perfect for so many that call, or once called, these cities home.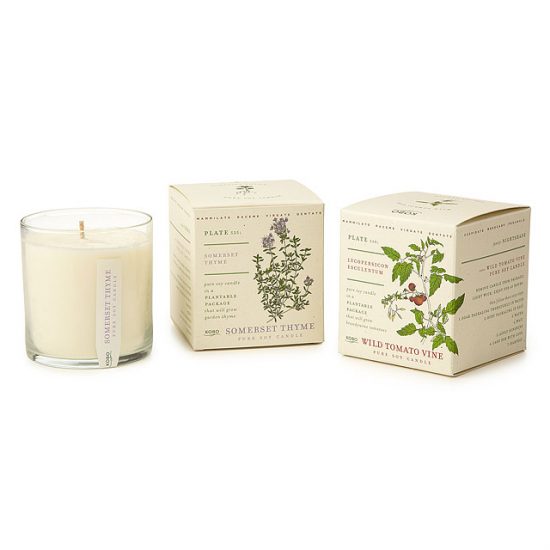 I am so intrigued by the scent of the wild tomato soy candle.  Not only is it a unique candle perfect for burning in the kitchen, the package can be planted and actual tomatoes will sprout in no time!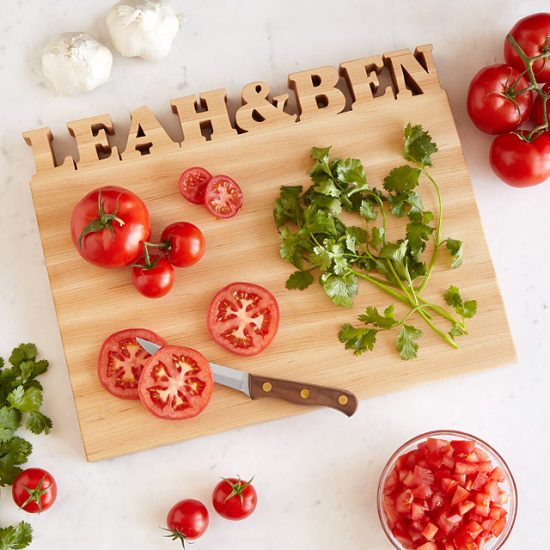 For the couple that loves to cook, this personalized cutting board would be such a thoughtful wedding gift.  This page has a ton of other personalized gifts that I think any couple would love to receive.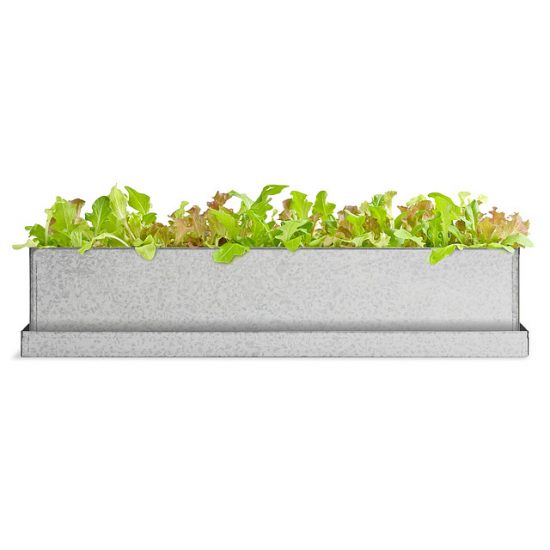 The galvanized metal of this windowsill planter is so charming and would be a great gift for someone who loves growing their own food, even in the winter!  They also have a strawberry windowsill kit as well.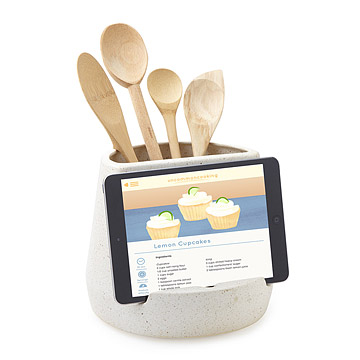 Made by the same designers as the bedside phone vase, this handmade utensil holder doubles as a cookbook or tablet holder.  I think I need this in my kitchen!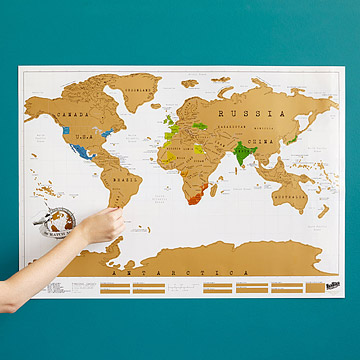 This scratch-off map would make a unique wedding gift for a couple who loves to travel.
I now have gift ideas for so many of my friends and family, and maybe a couple of ideas for items I'd like to add to my own home as well!  If you're shopping for a lady in your life, you'll find a ton of great gift ideas for women here.
To help you with your gift giving, or your own home decorating, we are giving away a $50 gift card to one lucky winner!  If you didn't see anything you love in this post, I'd head over to their website and start searching.  You could be the winner!  Good luck, and happy shopping!

Join the Refresh Living DIY & Upcycling Community
Join the subscriber list to receive one to two emails per month with updates from the blog. PLUS, you'll gain access to my printables and graphics library. Every new design I create will be added here, and you'll have free access - forever!