I think it's about time to decorate our nursery.  My first daughter is now 2-1/2 and my second daughter is 6 months.  It's not to say that it's completely not decorated, but I really didn't apply myself when I first put it together.
I think I would love to do a book theme (I'm surrounded by reading, perfect for a literacy teacher…) and work in a mix of vintage and modern styles.  Here's my first project: a children's book paper garland that I may end up turning into a mobile, or I may just drape it across the bookshelf or a corner of the room.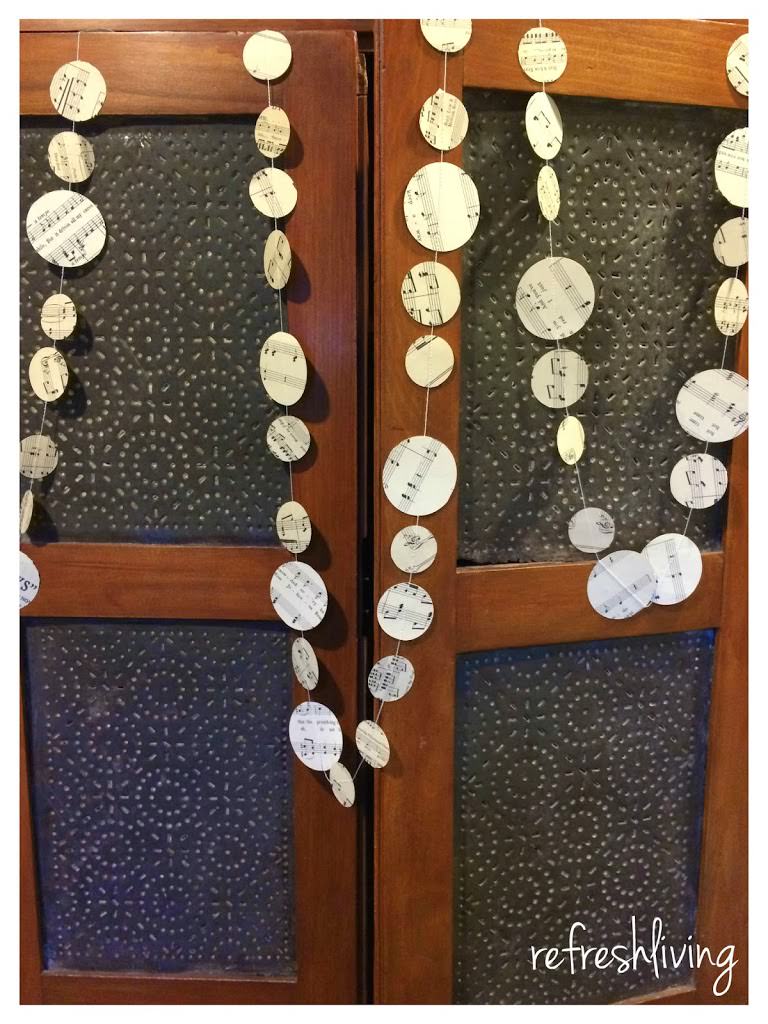 You're right, this picture doesn't actually show the garland from a children's book.  I also made some garlands out of vintage sheet music, so you'll see a mix of both in this post.
I've seen images of these garlands a lot, but never realized how easy they are to make, especially with the technology of a sewing machine and Cricut machine.  I used my Circut to cut about 80 circles of three different diameters, 1-1/4″, 1-1/2″, and 2″.
I started with one of the circles and sewed across the center of the circle.  It's as simple as randomly sewing circles next to one another.  To get a little more space between the circles, lightly tug on the thread at the back of your sewing machine while continuing to sew.
I was very random in the size of the circles and distance between them, but I think it adds to the charm of it.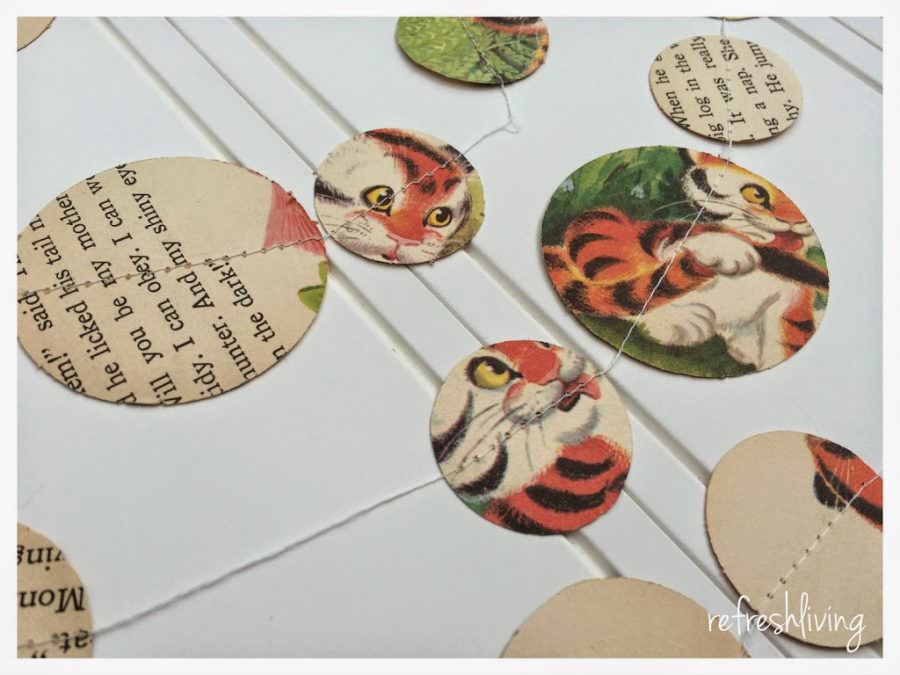 I'll be sure to add some photos of it in the nursery!
I'm selling both in my
Etsy shop
– which I finally decided to open after years of people telling me I should.  Right now, it's a little random and there's very few items, but I'll be adding more items, mainly tied to the theme of upcycling antique and vintage items.  Please check it out!
Join the Refresh Living DIY & Upcycling Community
Join the subscriber list to receive one to two emails per month with updates from the blog. PLUS, you'll gain access to my printables and graphics library. Every new design I create will be added here, and you'll have free access - forever!