I'll admit it, I'm a big fan of primer.  Yes, it adds an extra step to any sort of paining project, but I've always found it to be well worth the time.  When we first bought our house 8 years ago, we painted every room in the house.  My dad taught me well, and every room was primed before we painted, but just in the simple water-based primer.  I always use Zinsser Fast Prime, but any type of water-based primer will work just fine for walls.
The same can not be said for priming furniture.  When I first tried to use this same type of primer on wooden furniture, it was a disaster.  The wood was bleeding through, stains were bleeding through.  If something bleeds through the primer, it will most certainly bleed through the paint, no matter how many coats you apply.  Since that discovery a few years ago, I'd found two types of primers that I love: oil-based Zinsser Cover Stain, and water-based Zinsser B-I-N clear shellac.
Zinsser Cover Stain Oil-Based
The perks:  Cover Stain is a primer that sticks to most anything.  It claims you don't need to even sand your surface!  (I always give anything I'm painting a light sanding to give the paint more sticking power.)  I've read other bloggers having complete success without sanding and just going straight to priming.  So, if sanding is not your thing, give it a try, it should work!  This primer blocks all those pesky stains that love to creep through paint – tannin bleed, water stains, smoke stains.  Once it covers, you shouldn't see anything bleeding through your paint.  I always sand my piece after applying the primer, before applying the paint.
Uses:  I use this type of primer if I do not plan on distressing the piece.  If you plan to distress down to the wood, you'll end up seeing some of the white primer, and then the wood.  It worked great on my MCM coral nightstands.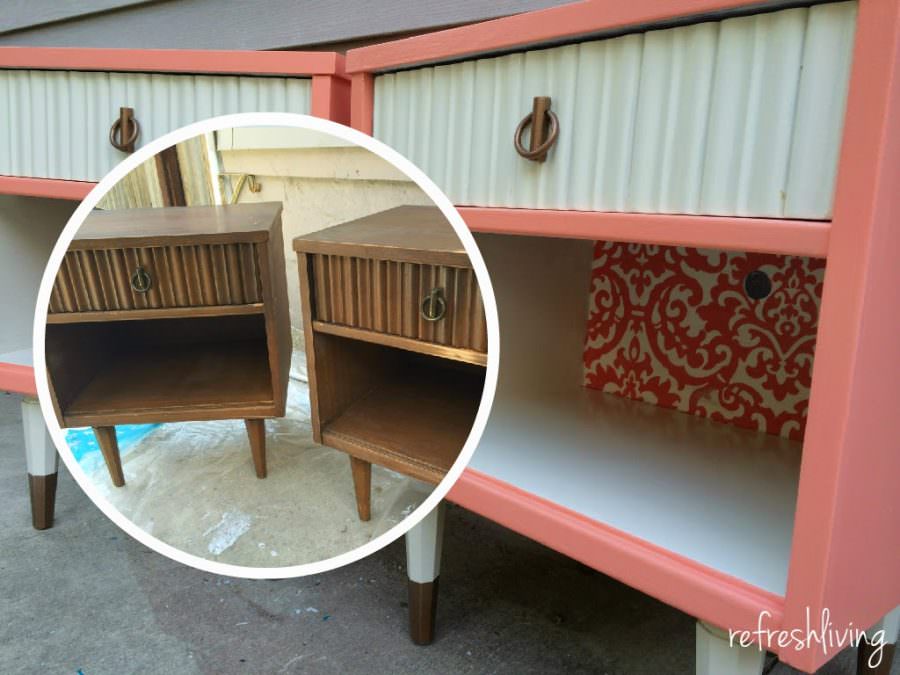 Zinsser Clear B-I-N Shellac Sealer
The perks:  Clear shellac blocks tannin and stain bleed through, as well as seals in odors.  Sometimes, old pieces carry a bit of a funky smell with them.  This product is great for removing any odors.  It's best to cover the whole piece of furniture, not just the problem area.  Sometimes, once you paint over the primer, you can see the specific areas that were primed.  It just has a slightly different look than those areas that weren't primed, so it's safe to just give the whole surface a quick coat.
Uses:  I use this type of primer when I plan to distress the piece of furniture.  When it's distressed, all you see is the wood.  It was the perfect primer for my
grandpa's dresser
.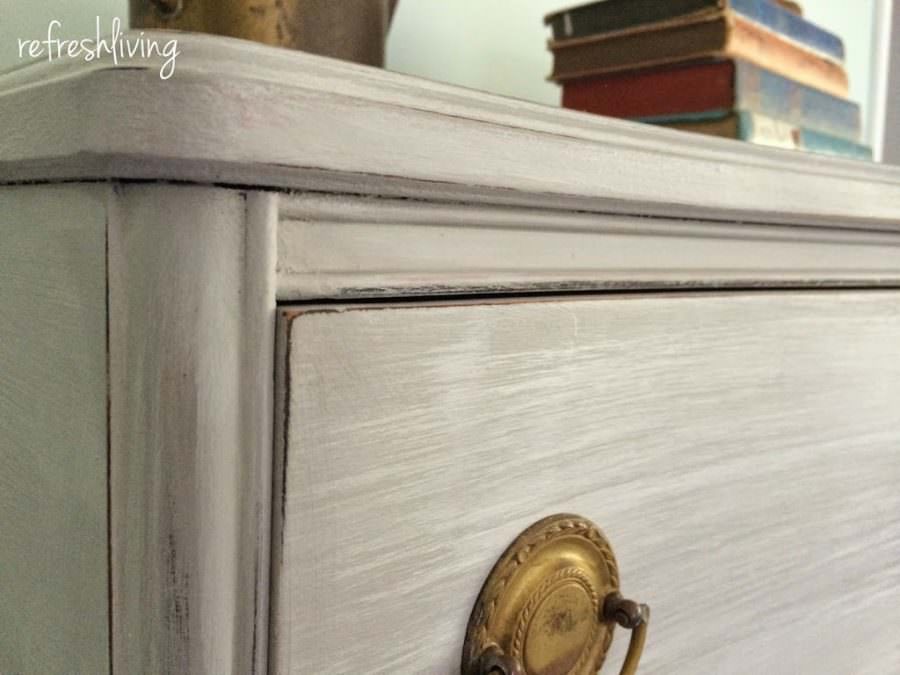 The truth is, I will actually skip the priming step on furniture, if I'm certain I can get away with it.  If the finish is intact, there are no water stains or other marks, and if it's not mahogany, I usually won't prime the  piece.  Chalk paint, milk paint (with the bonding agent), and acrylic paint all grip really well to the surface, so the only purpose of primer in this case is to block bleed through.  However, if I am using a regular, water-based paint, in any finish, I always prime first.  I'd rather spend a little extra time priming instead of wasting time and money needing to prime and re-coat over stains (especially when I'm using specialty paint, which is quite a bit more expensive than regular paint).
Happy priming (and painting)!
Since writing this post, I've written a complete guide of how to prep furniture prior to painting.  You can see it here:
I also compared all the different types of paint marketed towards painting furniture.  Here's where I breakdown the best type of paint for furniturebest type of paint for furniture:
You can find all of my furniture refinishing projects here, along with all my tips and tricks for painting furniture.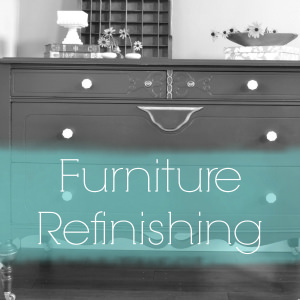 Join the Refresh Living DIY & Upcycling Community
Join the subscriber list to receive one to two emails per month with updates from the blog. PLUS, you'll gain access to my printables and graphics library. Every new design I create will be added here, and you'll have free access - forever!