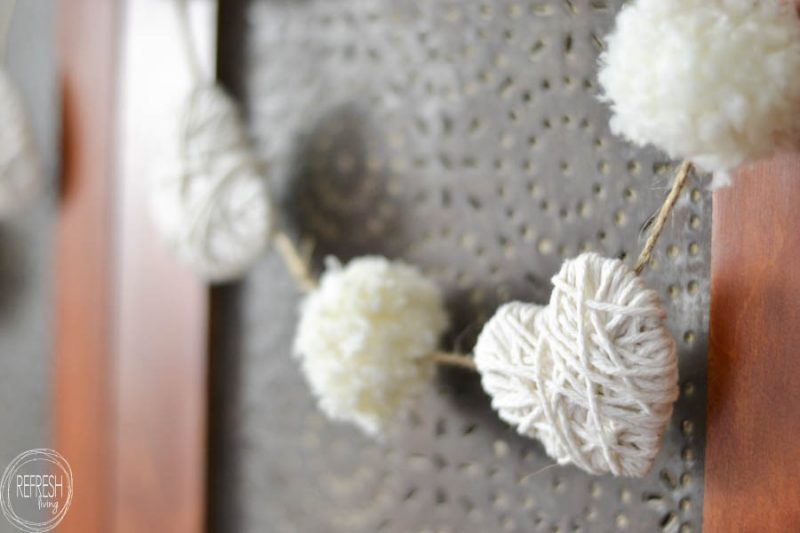 Lately I've been really into decorating for the changing holidays.  Admittedly, I used to keep Christmas decorations up well into January, skip over Valentine's and St. Patrick's Day completely, and not really add anything in the way of Easter and spring decorations, or any other holiday, for that matter, until Christmas came around again.
Having young kids has inspired me to change up our seasonal decor more often aligned with the holidays, even those Hallmark inspired ones like Valentine's Day.  My oldest loves seeing the different decorations go up, and that makes it worth it!
Of course, my philosophy on how much decorations should cost hasn't changed; I can't spend much money on seasonal decorations, or any decorations really, in our home.  This farmhouse-inspired neutral Valentine's garland only cost the amount for two skeins of yarn and was super easy to make!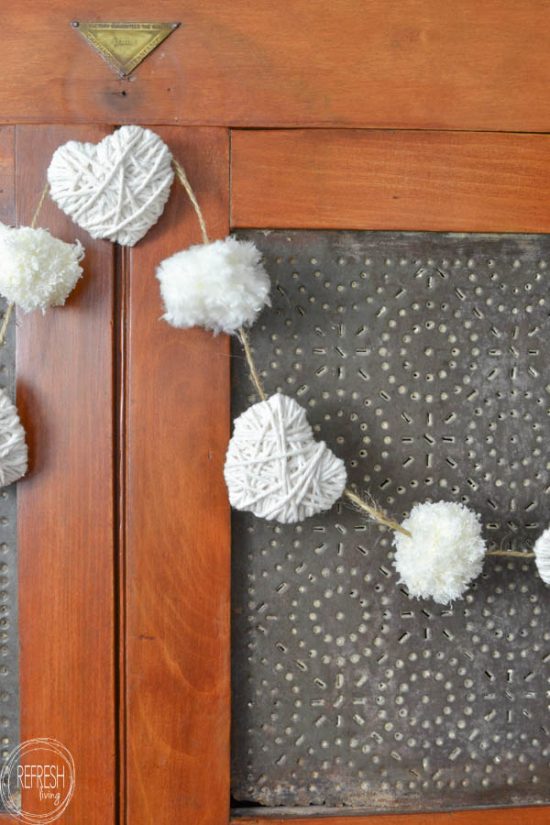 Supplies Needed
(This supply list seems so silly to even list out, as there are so few materials and they are so simple!)
Tutorial
I'm trying out my hand at video tutorials, so you can watch along to see how I created my yarn heart and pom-pom garland.
Also, I sure would appreciate it if you followed along with my You Tube channel.  I know there is not much posted there yet, but it's one of my goals this year to create more tutorial videos.  I know I learn so much from You Tube, so maybe some of my videos will help others, too!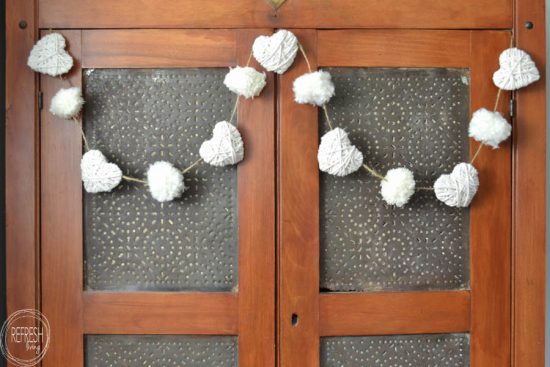 This antique pie safe is one of my all-time favorite pieces in my home.  I wish I could say it is a family heirloom, but it's not.  I found it at an estate sale and instantly fell in love.  We have quite a small home, so it's sort of shoved in a small nook in our hallway/kitchen and not as prominent as I'd like, but it's still awesome.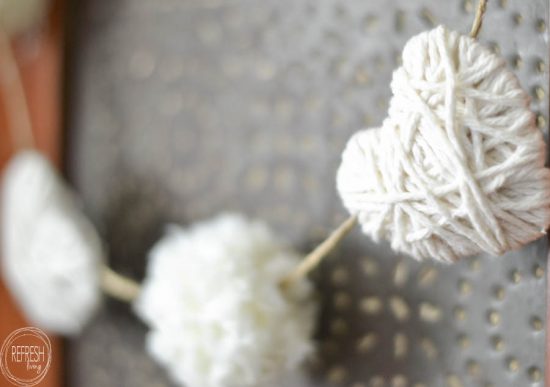 Pin It (thank you)
Here are a few more easy DIY projects for Valentine's Day:
Like what you see? I'd love for you to follow along!

Join the Refresh Living DIY & Upcycling Community
Join the subscriber list to receive one to two emails per month with updates from the blog. PLUS, you'll gain access to my printables and graphics library. Every new design I create will be added here, and you'll have free access - forever!