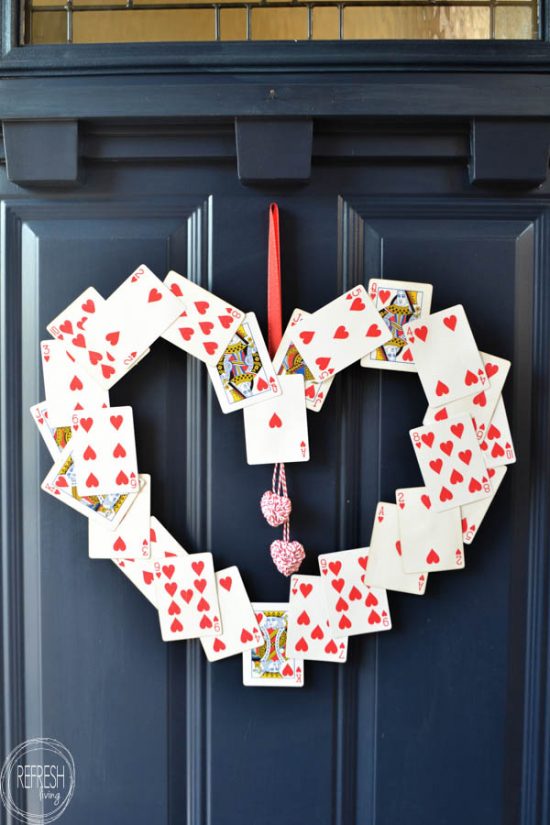 I promise this Valentine's Day wreath couldn't be any easier to make, and you might have all the supplies you need already at home to put it together.  It doesn't get any better than that!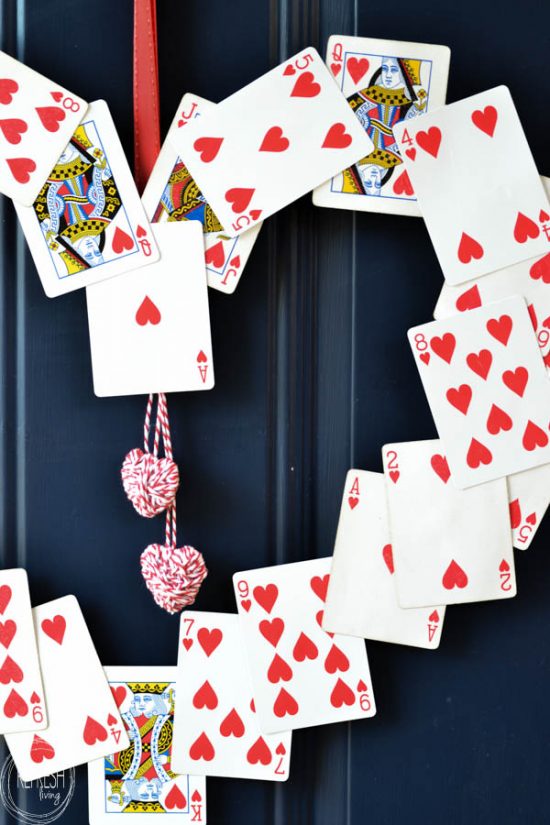 If you've read any of my other posts, you probably know that I love crafting, creating, and decorating, but without spending a lot of money.  This wreath could be the perfect use for any decks of cards that are missing cards, or you can buy cards for as little as $1 at the Dollar Store.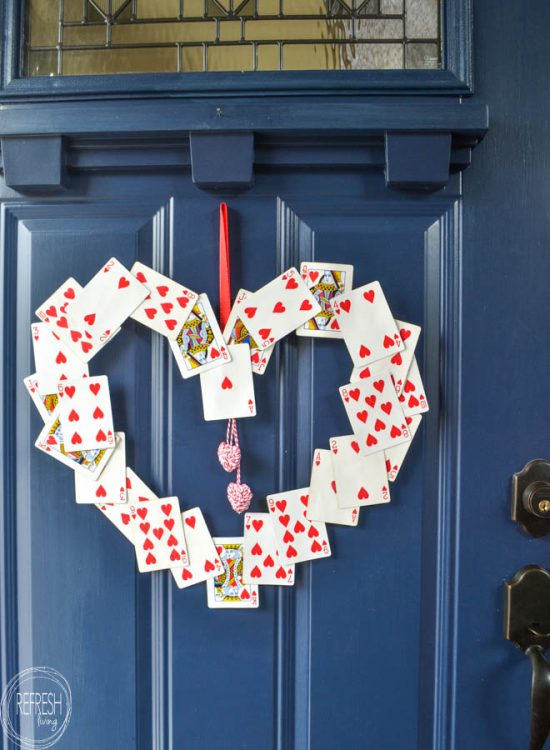 How to make the wreath form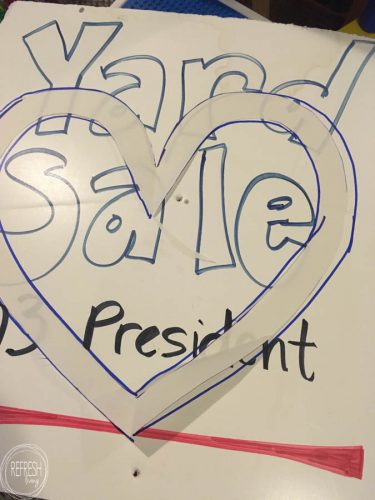 First, fold a large piece of paper in half and cut out your heart (just like you did in elementary school).  Then, cut about and inch and a half on the inside of the heart and it'll be an open heart.  I used this as my template to trace the heart on a leftover piece of foam board.  (You could also use heavy cardboard as your wreath form, too.)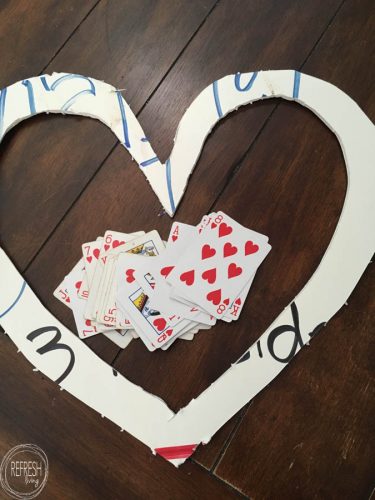 I cut out the foam board with an exacto knife and found two decks of cards.  Of course, I pulled out all the heart cards.  (Two decks of cards were the perfect amount to cover my wreath, which is about 18 inches across at the widest part.)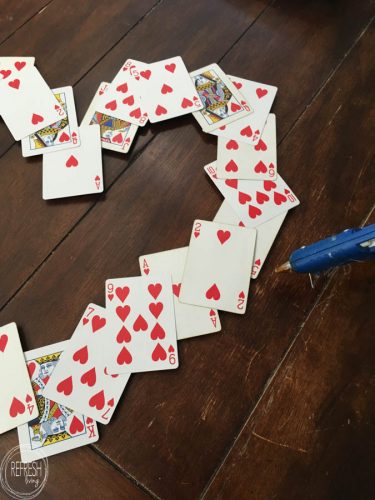 I arranged all the cards along the wreath form first, adjusting them until I liked how they looked.  Then, a little hot glue under every card held them in place perfectly.
I hot glued a piece of ribbon on the back of the wreath, and then made two little twine hearts to hang inside.  (More details on how I made the hearts coming up in a post on Monday!)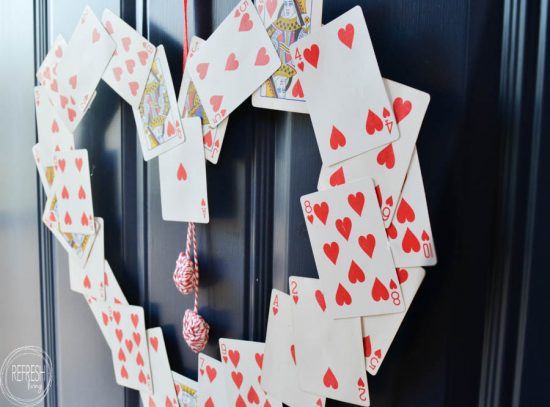 I told you it would be super easy and super cheap!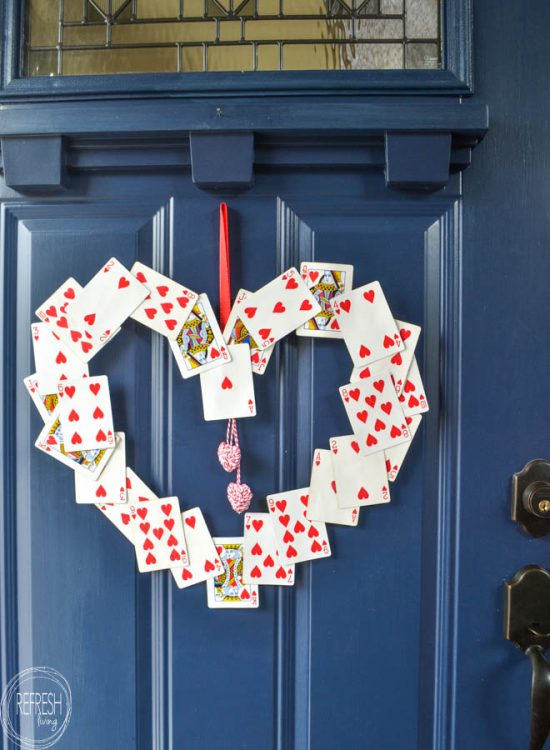 Here are a few more Valentine's projects:
Like what you see? I'd love for you to follow along!
Facebook || Pinterest || Instagram || Google + || Bloglovin'
The graphics library is free to all of my email subscribers; you can sign up by clicking the image below.

Join the Refresh Living DIY & Upcycling Community
Join the subscriber list to receive one to two emails per month with updates from the blog. PLUS, you'll gain access to my printables and graphics library. Every new design I create will be added here, and you'll have free access - forever!