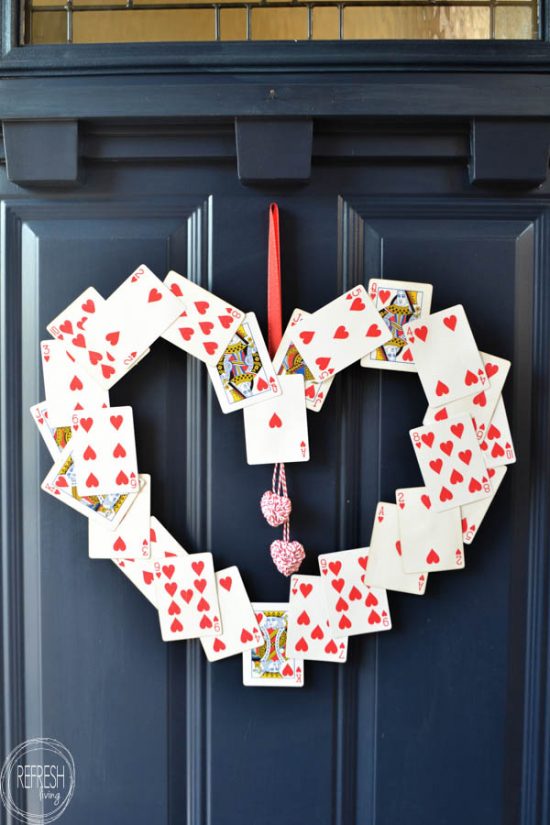 I promise this Valentine's Day wreath couldn't be any easier to make, and you might have all the supplies you need already at home to put it together.  It doesn't get any better than that!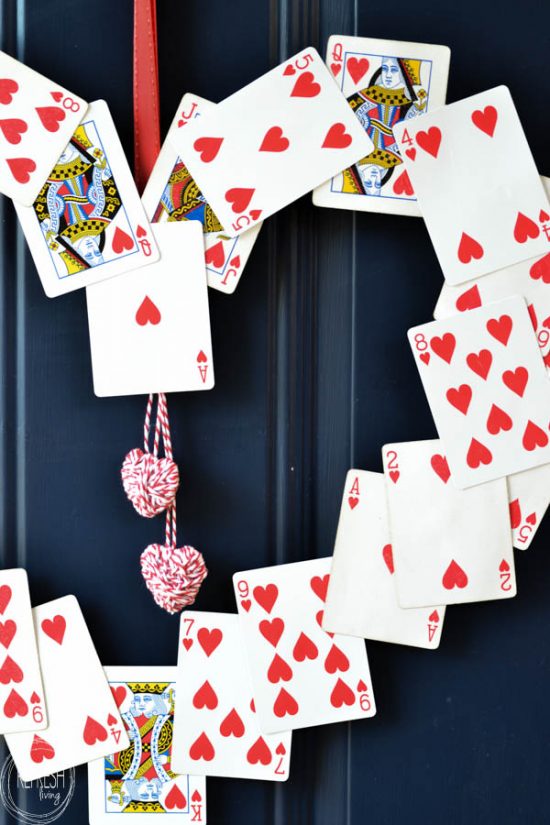 If you've read any of my other posts, you probably know that I love crafting, creating, and decorating, but without spending a lot of money.  This wreath could be the perfect use for any decks of cards that are missing cards, or you can buy cards for as little as $1 at the Dollar Store.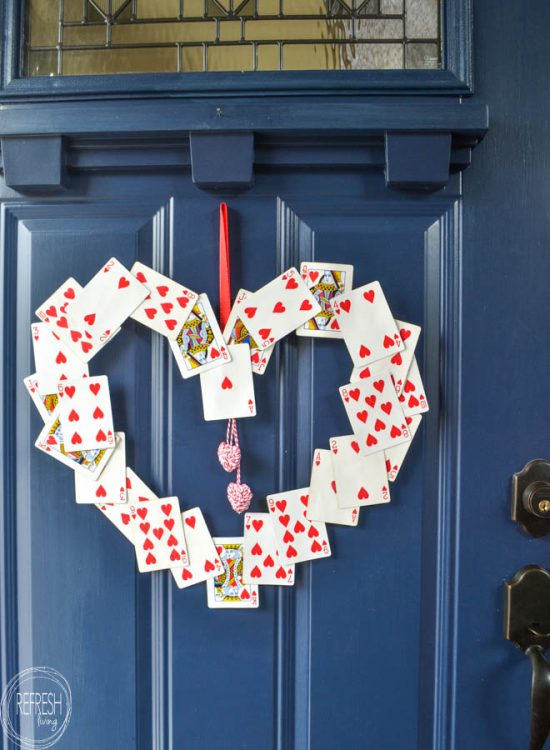 Just click on the image below for all the details on how I created this easy wreath!