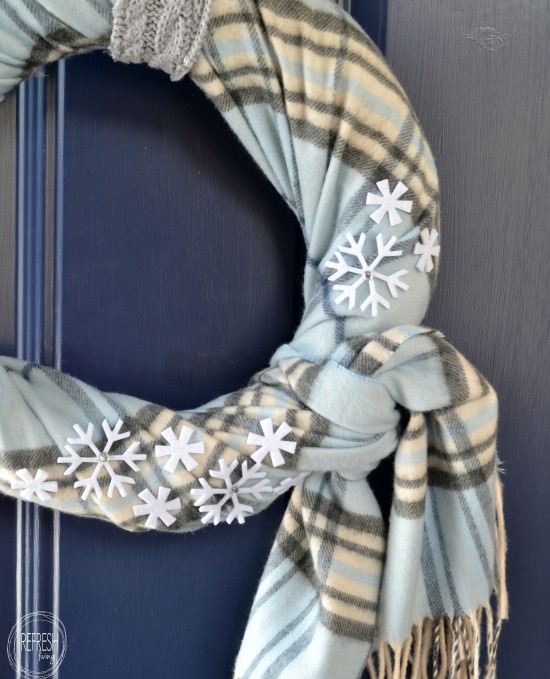 This wreath was an unplanned addition to our front door after my last trip to a thrift store.  It literally took me 5 minutes to make and seems to be the perfect wreath to get us through these long three months of cold winter ahead.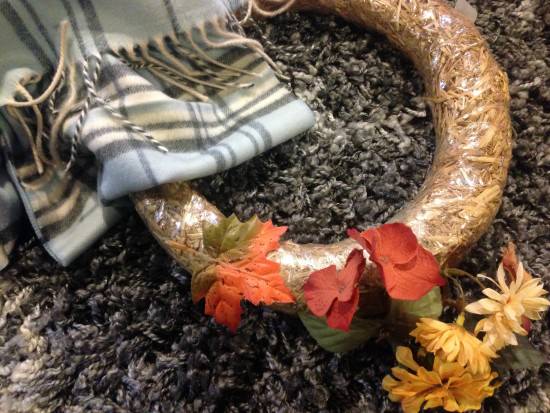 I always buy wreaths when I see them for cheap and in good condition, but on this trip I also found a plaid scarf.  I originally thought I'd use it for a table runner, but then changed my mind to whip up this easy winter wreath.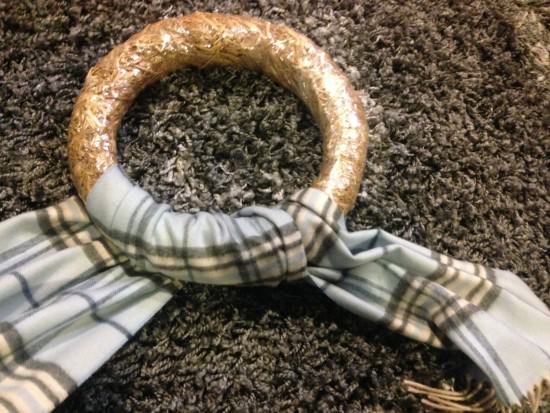 I wrapped the scarf around the old straw wreath, and then tied it in a knot.  I was a little stuck on whether to leave it as-is or to try to add more to it.  I found these felt snowflakes in my stash for the Frozen party, so I stuck them on and called it done.  A scrap piece of sweater leftover from my flannel and sweater table runner became the hanger.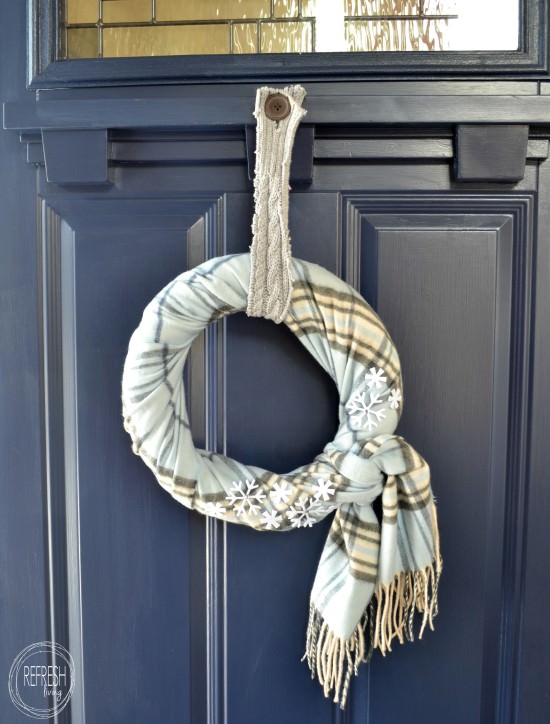 It's still cold and snowing around here (although nothing like the snow all you east coast folks are getting!!), so this wreath will be the perfect addition to our front door for awhile.  Plus, my girls will be having a joint Frozen birthday in a month or so, and this wreath fits the theme perfectly.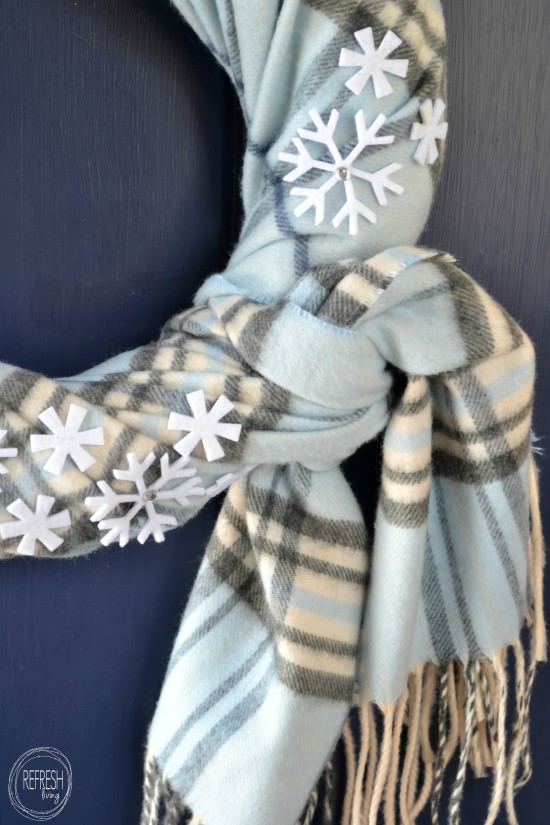 The best part of this thrifty wreath besides how cheap it was and how easy it was?  I can take the scarf off and use it for something else later one!  I probably won't actually use it for its true purpose, but I'm sure you'll see it decorating my home next year.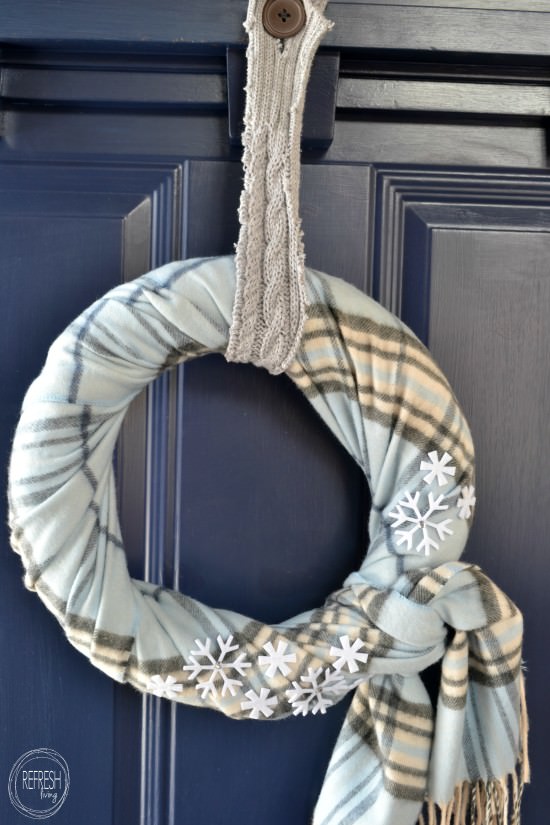 After looking at some of these pictures, I'm realizing my front door needs to be cleaned.  Pardon the smudges, fingerprints, and what is most likely peanut butter smeared on the door.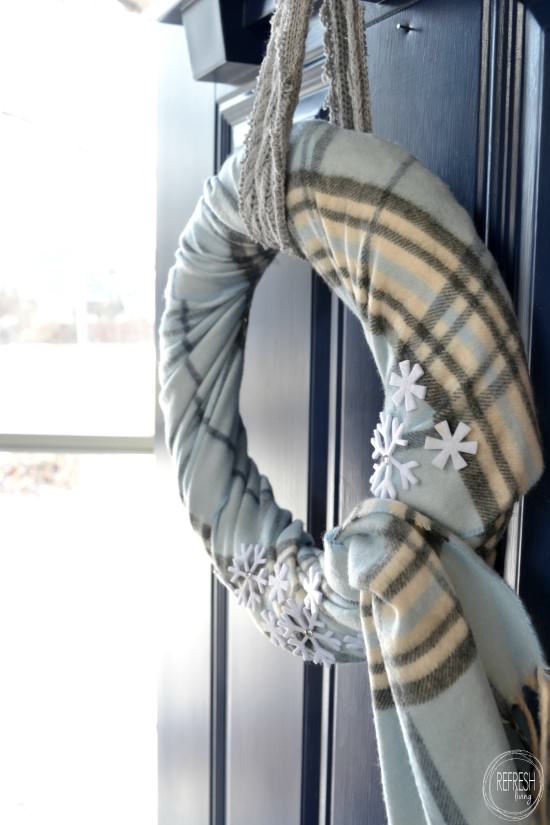 Do you love decorating on a budget?  Here are a few more upcycled projects for the holidays.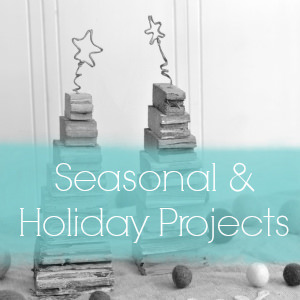 Like what you see? I'd love for you to follow along!

Join the Refresh Living DIY & Upcycling Community
Join the subscriber list to receive one to two emails per month with updates from the blog. PLUS, you'll gain access to my printables and graphics library. Every new design I create will be added here, and you'll have free access - forever!