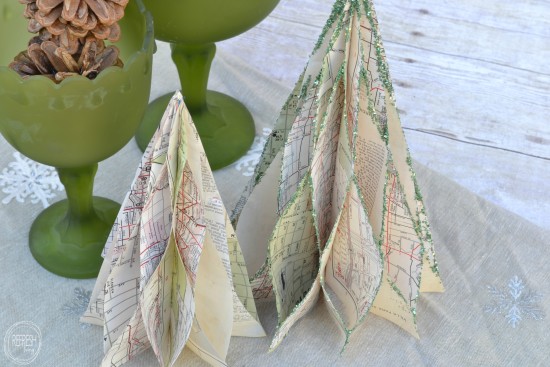 It's beginning to look a lot like Christmas…in November!  I picked up a stack of old maps at an estate sale over a year ago, without an idea of what I was going to do with them.  I loved that the maps were of Chicago and the surrounding suburbs.
I've seen Christmas trees with old books and always loved the look, so I figured I would give it a try with the maps instead.
Of course, I had to select a red map and a green map, although I'm not sure you'd really even notice since the colors are fairly muted.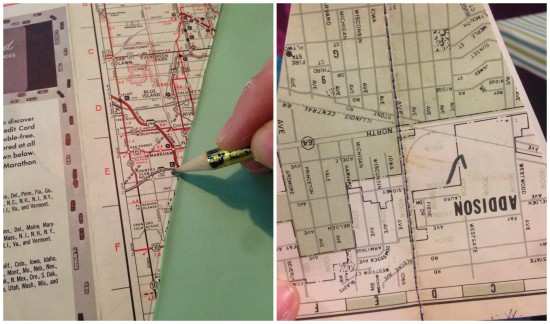 I folded the pieces in half, layered a few pages on top of on another, and cut out triangles.  Then, I unfolded them and sewed a wide stitch down the middle of the tree.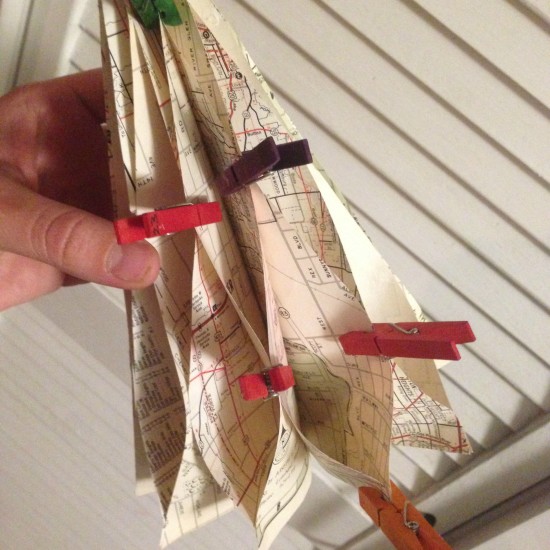 You could easily stop at this point, fan the pages out, and call it perfect, but I decided to add a honeycomb effect to the trees.  To do this, you glue two pages together, move down a bit, glue alternating pages together, move down a bit, and then glue the first two pages together again.  If you're using craft glue like me, you probably want to find some clothespins to hold the pages in place.  Otherwise, you'll be stuck waiting for glue to dry.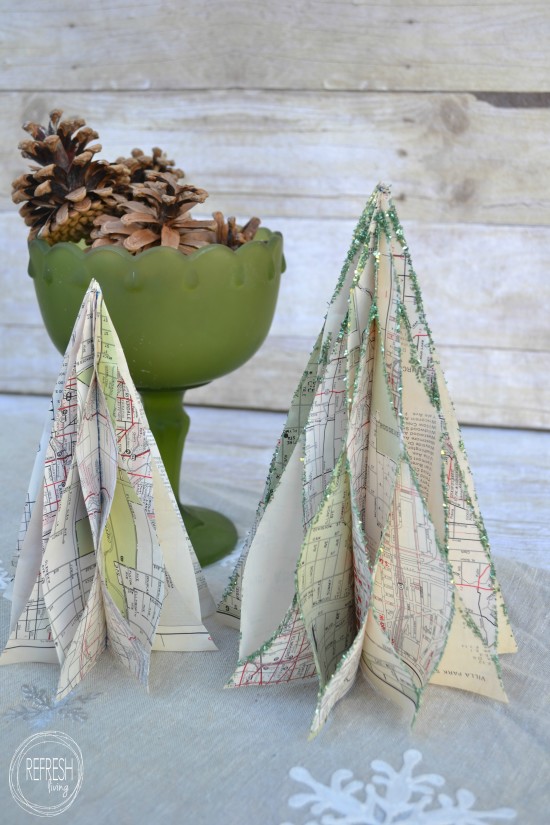 I added glitter to the edges of one tree, but kept the other one as is.  I actually can't decide which one I prefer.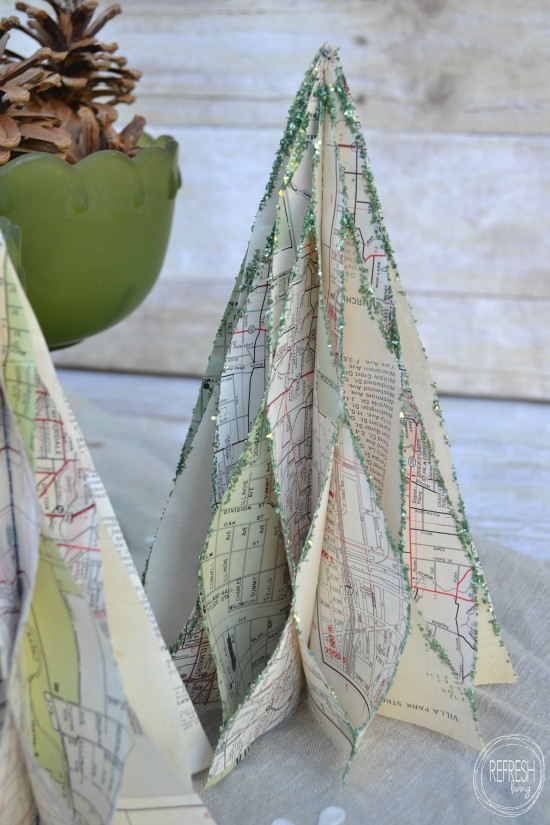 Join the Refresh Living DIY & Upcycling Community
Join the subscriber list to receive one to two emails per month with updates from the blog. PLUS, you'll gain access to my printables and graphics library. Every new design I create will be added here, and you'll have free access - forever!