I'm on a mission to turn our small, dark basement into an inviting kid-friendly playroom.  Oh, how I wish I had a before picture of this basement when we first moved into the house.  It had an unfinished concrete floor, no doors leading into the cavernous storage rooms, and a collapsing shelving unit in the middle of the room.  Just try to imagine it.  If you don't like what you see, you are picturing it correctly.
Within the first year of moving in, we installed a ceramic tile floor, painted the walls, and repaired the shelving unit.  Since then, I've continued to do small projects here and there to make it a live-able space.
This project takes an IKEA shelving unit and transforms it into a bench for seating, with tons of toy storage.
I used an EXPEDIT shelf for the base of the bench, but after looking back to IKEA's website, it looks like they don't carry it anymore.  I found the KALLAX unit which looks similar, but it has only four cube holes instead of five.
I used two pieces of 1/4″ plywood cut down to the size of the bench.  I didn't want to hassle with a massive piece of plywood, so that's why the two pieces lay next to each other.  I cut a piece of 1″ foam to fit the length of the entire bench.  I placed a layer of batting and then stretched the fabric across the piece.  A few staples around the perimeter and the bench was ready!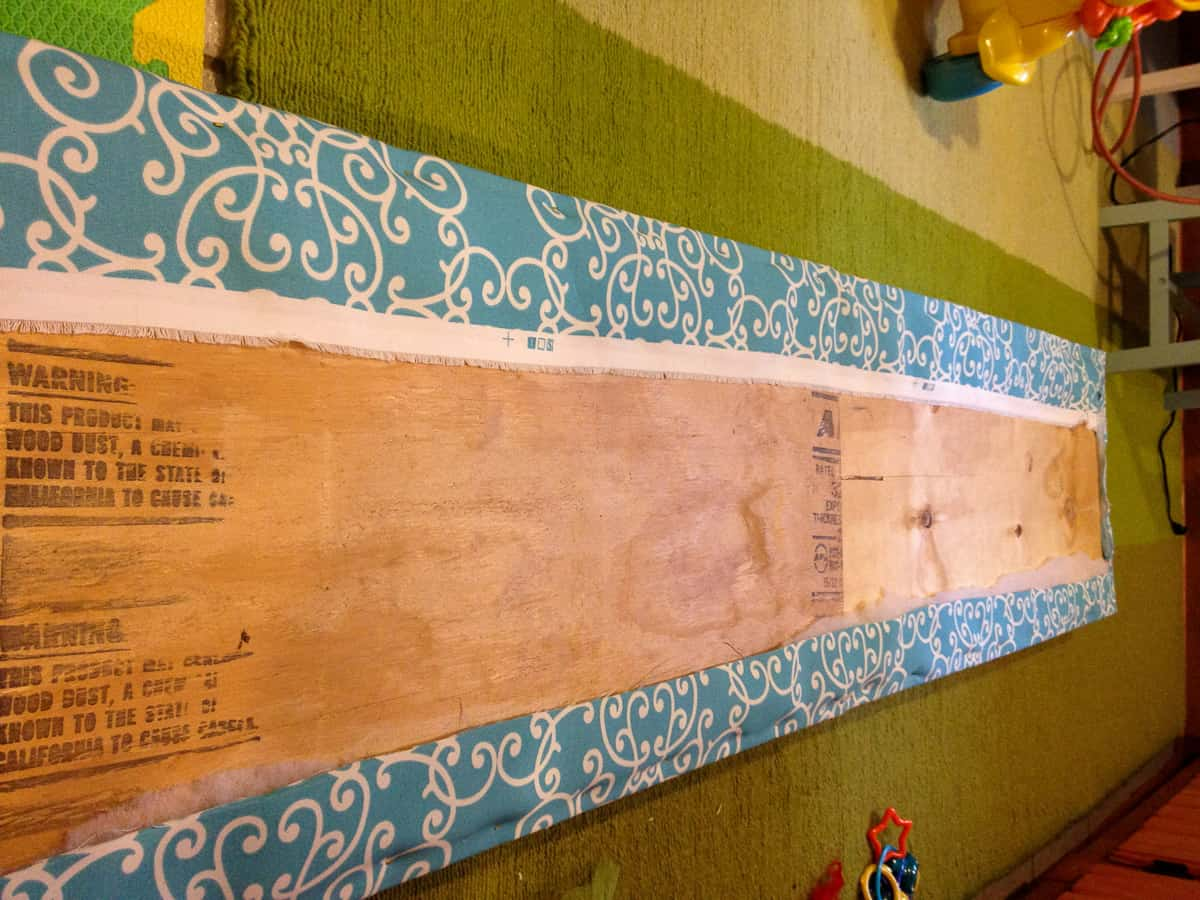 I put a strip of carpet tape to help keep the cushion in place without it sliding around on the shelf.
For the cubbies, IKEA sells quite a few varieties of cube baskets that fit into their shelving units.  I had these in my cart, but at the last minute, decided against them because I noticed one was fraying a bit.  I needed something tough and sturdy to withstand lots of kid use.  I found these milk crates at the Land of Nod outlet (they sell them on their website as well for $9.95 each).  They fit perfectly, are super durable, and have an easy access handle – perfect for little hands to grab and pull out.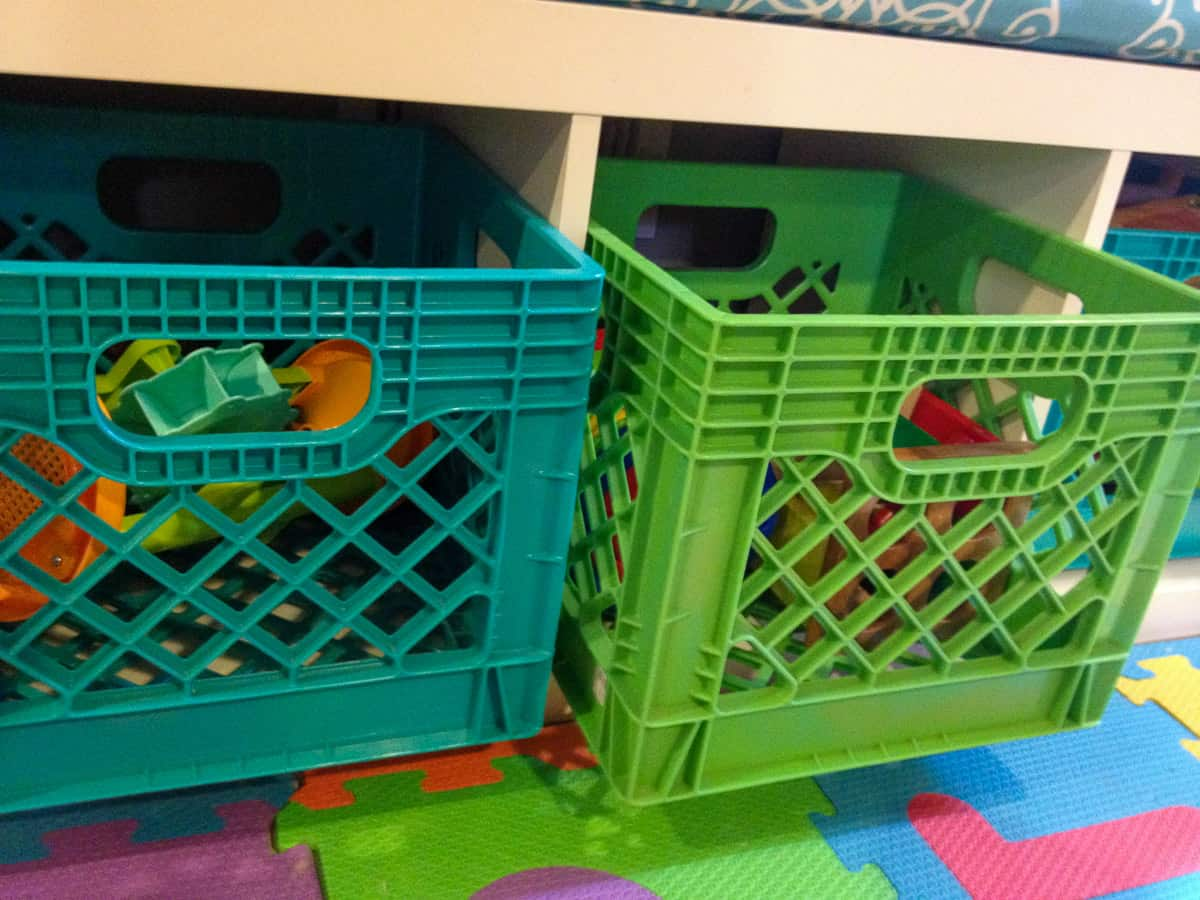 I bet you'll also enjoy these classroom/playroom related projects:
Join the Refresh Living DIY & Upcycling Community
Join the subscriber list to receive one to two emails per month with updates from the blog. PLUS, you'll gain access to my printables and graphics library. Every new design I create will be added here, and you'll have free access - forever!