I'm excited to be participating in another round of the One Room Challenge, where bloggers and designers update a room in their homes in just 6 weeks.  I've joined in for a few other rounds, and every time I've thought about tackling this room but could never pull the trigger.
Here's a look at how a few of these others rooms looked before I gave them an overhaul in the One Room Challenge.
This round, I'll be updating my living room.  It's basically the room of forgotten projects. I've been waiting to give this room a makeover for 14 years, for as long as we've lived in this house. It's the largest room in our home, and one of the places where we spend a great deal of time. But, to be completely honest with you, I've been terrified to take this one on. Let me show you why.
This room contains the only wall in our entire home that hasn't been painted, and it's quite possibly the wall that needs to be painted the most!  This wall is precisely why I'm so scared. It's been easier to just design around this ugly red wall than to do anything about it, but I'm done making excuses – this red wall will be gone!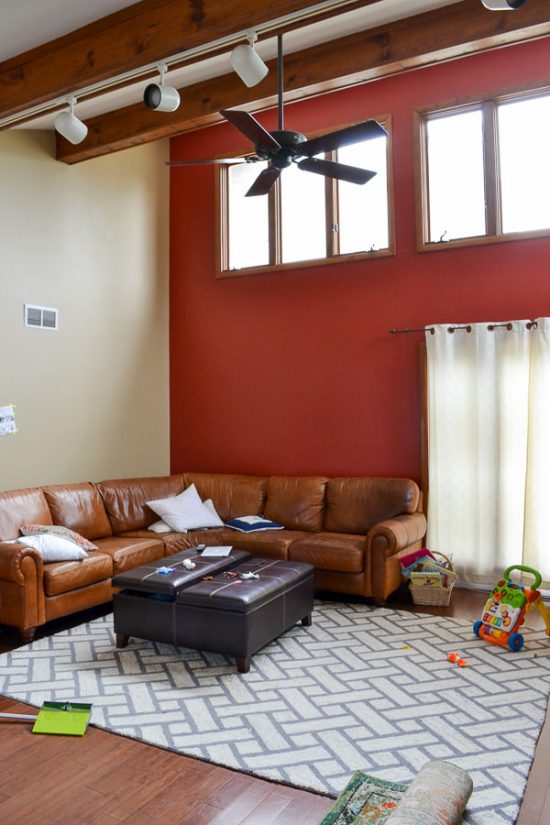 Throughout the years of living here, I've brought in quite a few different pieces of furniture, rugs, and small decor items, but because I never had a vision for the space, it became a hodgepodge of a mess.
I do know that I plan to keep the vintage sideboard that we're using as a TV stand. I have three young girls, and this room serves as a playroom as well, so I need to find a solution to contain their most used toys and games. I have an idea, but I need to make sure I can get my hands on the vintage pieces I'm envisioning.  Oh yeah, and that corner to the left of the sideboard is just screaming out for a collection of plants!
I picked up the leather sectional on Craigslist a couple of months ago to replace our cheap, broken, old couch, so it will also be staying in the room design as well.  The cabinet in the corner has been waiting to be refinished since I bought it two years ago, and the gateleg table is also in need of an update.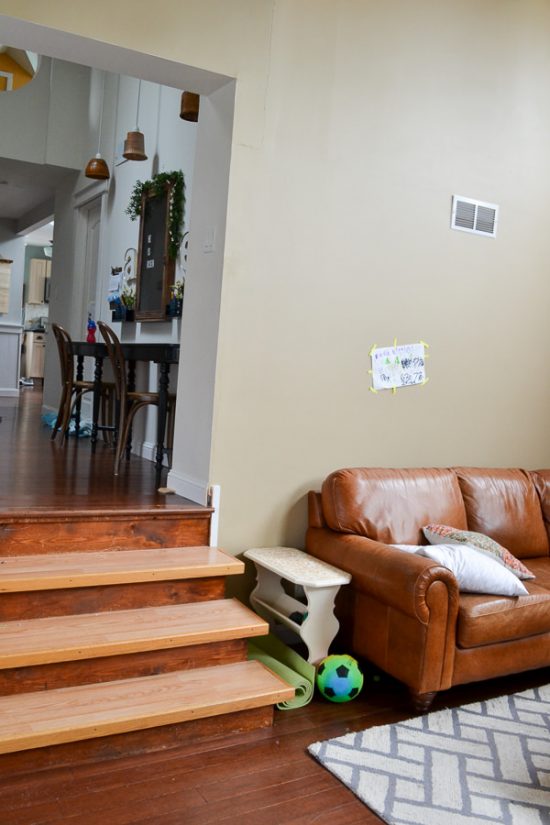 The staircase clearly does not match our flooring.  We had that light laminate wood in our home when we moved in, but then about 6 years ago we installed hardwood throughout the entire house. Because we did it ourselves and it was quite the project, by the time we finished I was DONE with flooring and told myself I would finish the stairs soon.  Well, 6 years wasn't really the time frame I had in mind, but now it's definitely time to make these stairs match with the rest of the house.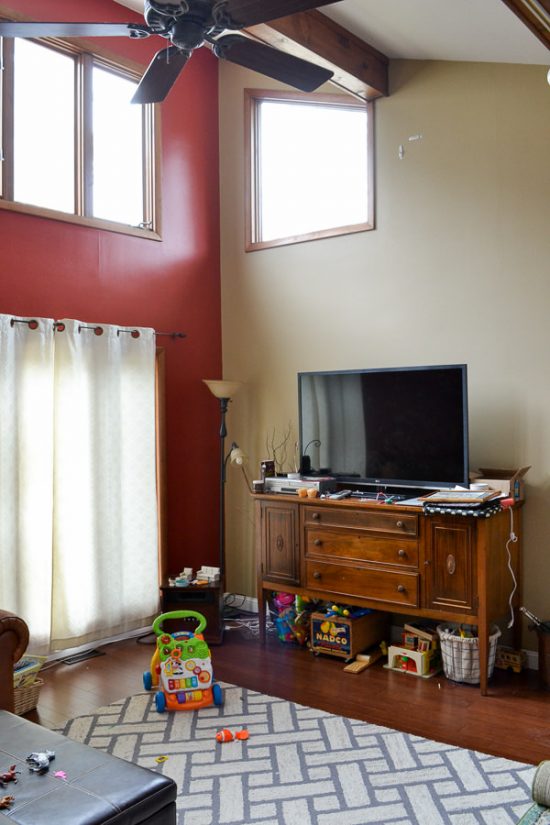 Although I'm still a little nervous to tackle this room (especially that red wall),  but I'm SO ready for it to be finished!  Here's a rundown of what I plan to complete.
Projects to Finish:
gallery wall of my grandpa's artwork
install a shelf above the couch
transfer potted plants to new containers and make a happy plant corner
move curtain rods up and new curtains
refinish staircase
sew pillow covers for throw pillows on couch
refinish corner cabinet
install new ceiling track lighting
create storage for toys
make a "coat rack" for wall by front door
new rugs
The Vision: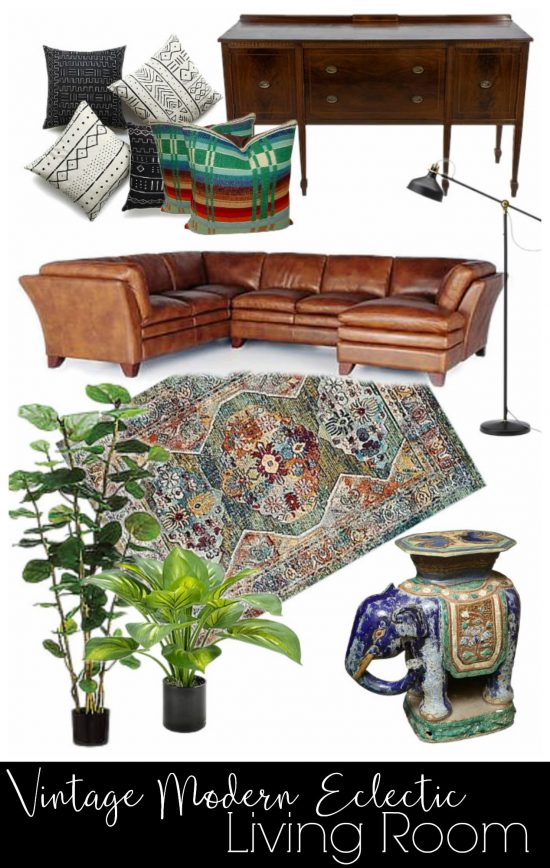 Basically, I'm going bright and happy in this room with tons of greens and a mix of colors from vintage goodies. First thing is first: I need to go paint (and paint, and paint again) a very large red wall.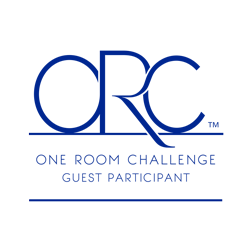 Be sure to go check out all the other participants in this season's One Room Challenge!
Like what you see? I'd love for you to follow along!

Join the Refresh Living DIY & Upcycling Community
Join the subscriber list to receive one to two emails per month with updates from the blog. PLUS, you'll gain access to my printables and graphics library. Every new design I create will be added here, and you'll have free access - forever!