It's that time of year, folks, time for another One Room Challenge!  For the next six weeks, I'll be giving my daughters' room a face lift and making it into a space where both girls can comfortably fit, even as they grow taller than two feet tall.
Truth be told, I started the design for this room about three years ago, as a space for my oldest when my second child was born.  I never really finished the room and now, that second child is old enough to move into her big sister's room, and this 11′ x 9′ room now must house two growing girls.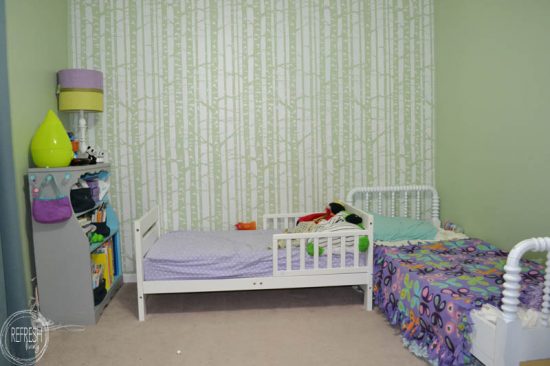 Right now, everything is crammed into the room without much thought or design.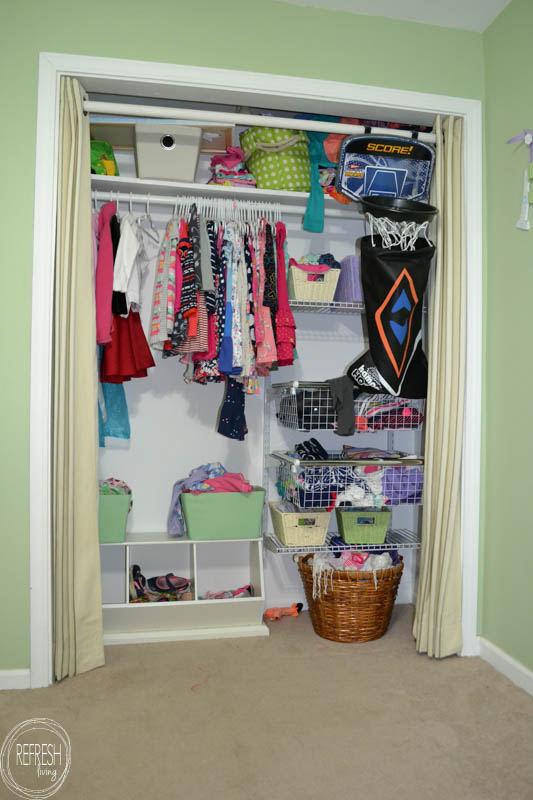 The closet is simply not  organized enough for two,  even though I really tried to create a system that would work.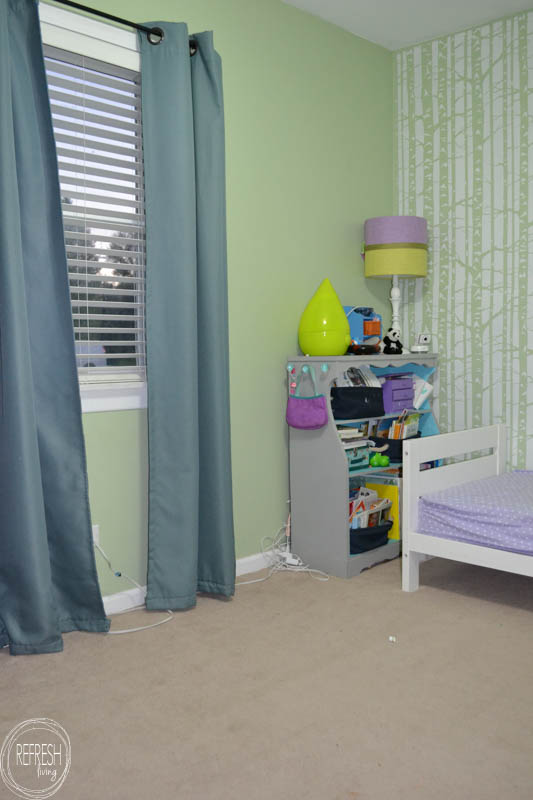 I'm a firm believer that you can never have too many books, but right now that bookshelf just isn't cutting it anymore.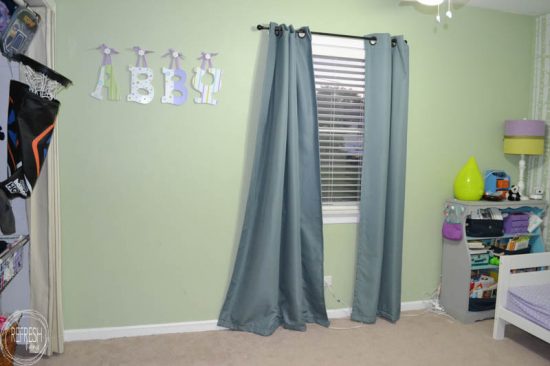 There are definitely elements in the room that I love and will not be changed.  I'm keeping the stenciled wall, but changing the wall color of the rest of the room.  My daughter's antique bed will definitely be staying the room, although it will hold a new daughter's body after the makeover is complete.
Besides that, though, most everything else will have a new look.  I can't wait to share with you my design for the room next week!
For now, feel free to check out the other rooms I've finished (or almost finished) for previous One Room Challenges.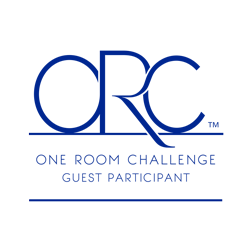 I'm so excited to get started on this one!  You can see all the other makeover rooms at Calling it Home.

Join the Refresh Living DIY & Upcycling Community
Join the subscriber list to receive one to two emails per month with updates from the blog. PLUS, you'll gain access to my printables and graphics library. Every new design I create will be added here, and you'll have free access - forever!