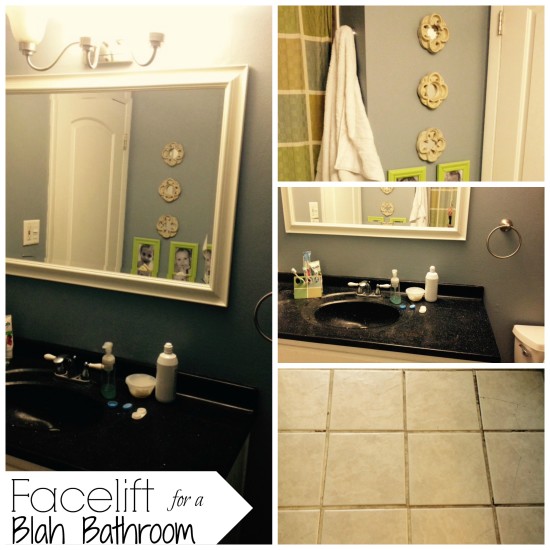 It's time for another round of Calling it Home's One Room Challenge!  If you haven't heard of it before, this 6-week challenge calls a group of fabulous designers to make over a room and post their progress over the course of six weeks.  Additionally, any bloggers that want to take on the challenge can do so as well with the same goal – makeover a room in your house in six weeks.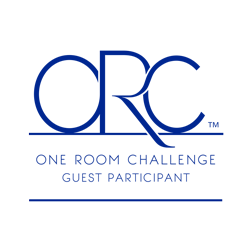 Each week, I'll be posting my progress on our bathroom refresh, with the final reveal in mid-November.  Speaking of that final reveal – I am going to cross the finish line this time and finish my room.  Last Spring, I participated in the challenge by gutting and rebuilding our cottage bathroom, but I wasn't able to finish in time.  (It's done now, six months later, and I'd love for you to check it out here.)  But this time it will be different.  First, I'm not gutting this bathroom (it's requiring everything I've got to restrain from ripping it all out).  Second, this bathroom is in the home I live in, not 90 miles away, which will allow me to work on it throughout the challenge.  Finally, I'm stubborn.  I'm setting a realistic goal for myself, and I'm going to do everything I can to complete it.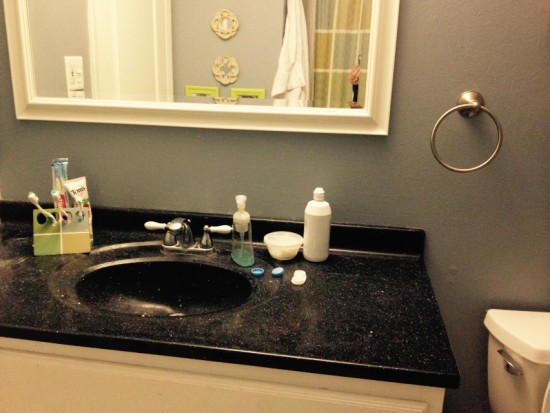 I have all intentions of completely remodeling this bathroom in a couple of years, but it's just not in the budget right now.  I've actually always planned to overhaul this bathroom, but other projects like flooring, doors, the kitchen, and the other bathroom have all come first.  Because I plan to remodel it one day, I've just let it be.  It was painted when we moved in, and that's about it.  The grout is cracked, chipped, and pretty gross.  Some of the tiles are cracking.  The laminate counter top is black with white flecks, and I just don't like it.  We honestly have no organizational system in here.  Oh yeah, our faucet doesn't work.  Now is the time to give this bathroom a little bit of special attention.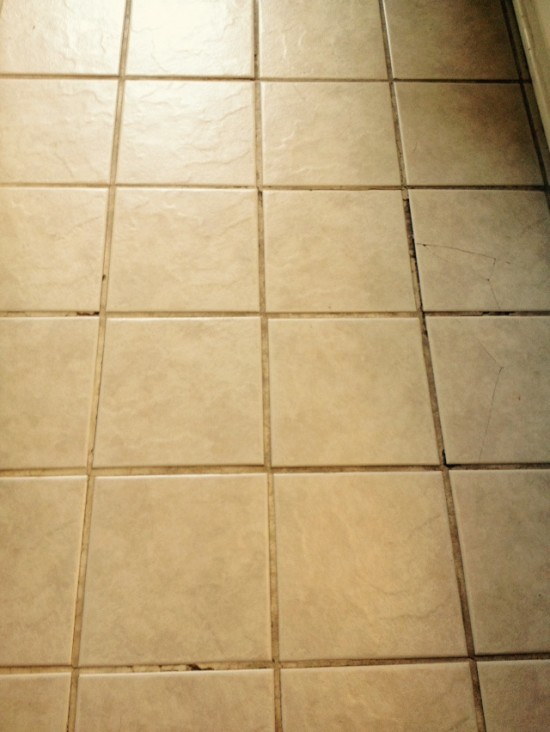 Again, no big projects here (oh, how I'd love to replace that acrylic tub surround…and install new tile…), just a lot of little projects that will update the space and give it its own personality.
What personality am I going for in this space?  Great question – I don't know yet.  Maybe next week I'll have a mood board created, but I don't always roll that way.  I like to figure things out as I go (I'm clearly not a true designer), with a few basic ideas fluttering around in my head.
If I had to give my ideas a name right now, I'd say this bathroom is going to take on a rustic and industrial personality, but we'll just all need to wait to see how that goes.  Either way, it's not going to look like it does now!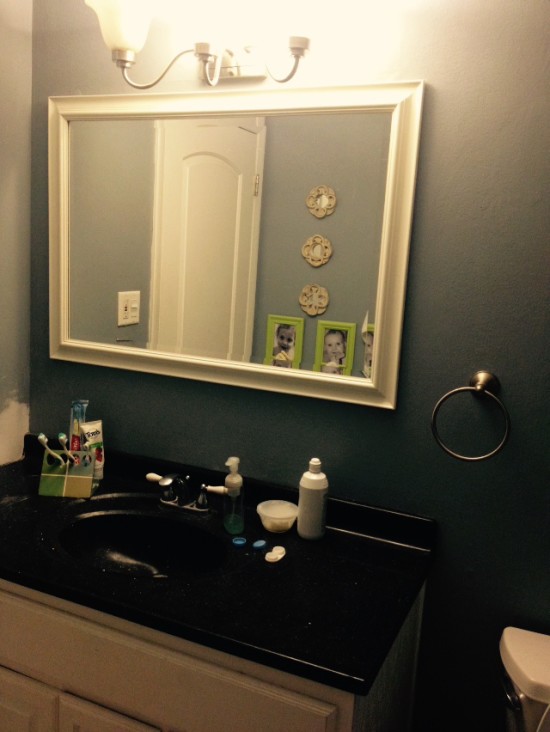 If you know anything about me, you know I always remodel on a budget, and I like to get creative with reusing items in new ways.  This year, my budget for this space is $200. For the last challenge, I gave myself a little more moola, because it was a complete gut, but we still finished the space for a little under $1,000.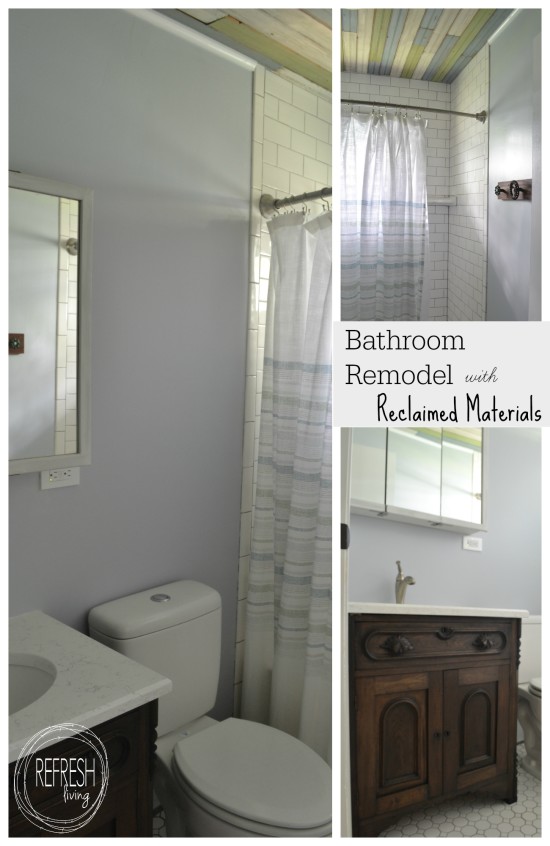 So, we're in for another round of thrifty decor and organization solutions in this space. I can't wait to get started!
Now, go ahead and check out all the other One Room Challenge participants here.
You can check out my progress here:
Week 1 – Face Lift for a Blah Bathroom
Week 2 – The Ugly, Dirty & Dingy is Gone
Week 3 – Finally, a Vision for the Space
Week 4 – Updating the Vanity on the Cheap
Like what you see?  I'd love for you to follow along!
Facebook || Pinterest || Instagram || Google + || Bloglovin'
Or, enter your email to have posts delivered to your inbox every Friday morning:
[mc4wp_form]
Join the Refresh Living DIY & Upcycling Community
Join the subscriber list to receive one to two emails per month with updates from the blog. PLUS, you'll gain access to my printables and graphics library. Every new design I create will be added here, and you'll have free access - forever!