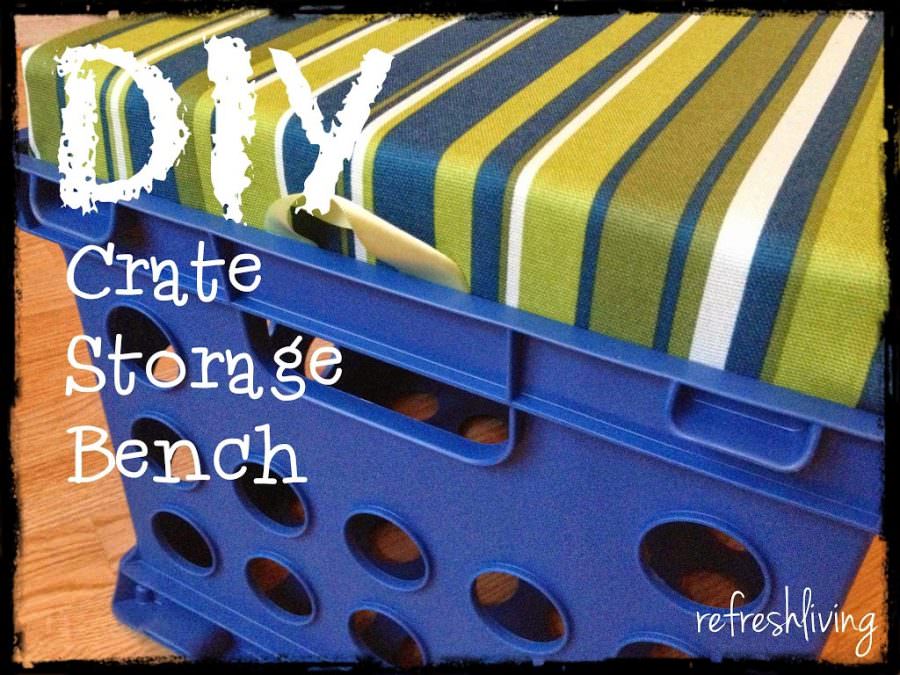 I wholeheartedly believe we can never grow too old for "story time".  Of course, you could never actually call it that in a 6th grade classroom, but the philosophy behind an intimate interaction with others and a text remains the same.  Let's instead call it a meeting area (completely appropriate and acceptable in the eyes of a middle school student.)
The meeting area is my favorite area in my classroom.  It's a place where 20-25 6th grade bodies can relax on the floor and participate in meaningful conversations about literature.  Because middle schoolers grow like weeds, this area can easily become constricted and intertwined with lanky legs and bodies.  To free up some room, I created these milk crate storage stools for less than $10 each.  An added bonus, they store all those supplies that you never have room for at the beginning of the year!  (Don't worry, the Kleenex will be gone by November, and you'll have free space to store something else.)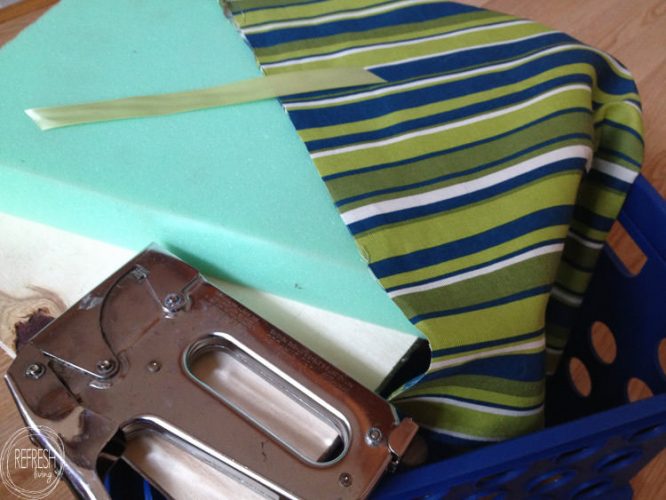 Supplies you'll need:
1/4″ plywood
plastic storage crates *I bought these Sterlite crates from Walmart for $3 each!
1″ thick foam
fabric
thick ribbon
staple gun
It was super easy to make these.  It probably took about 2 hours total to make all six of the benches.  Here's a rundown of the steps: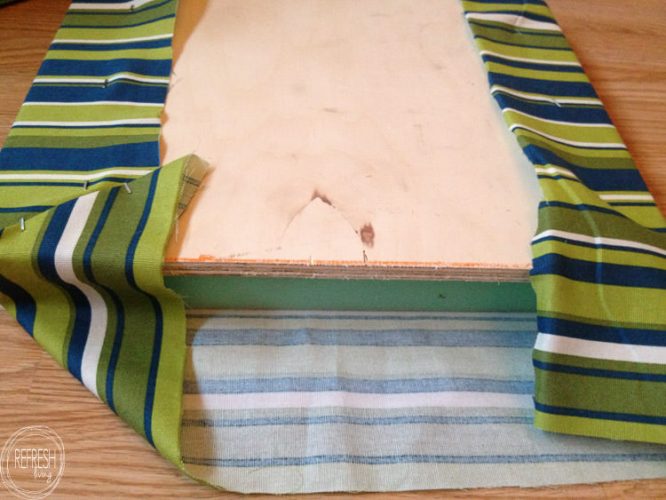 Measure and cut 1/4″ plywood to fit inside the lip of the top of the crate.  Cut a piece of 1″ foam to the same size as the plywood.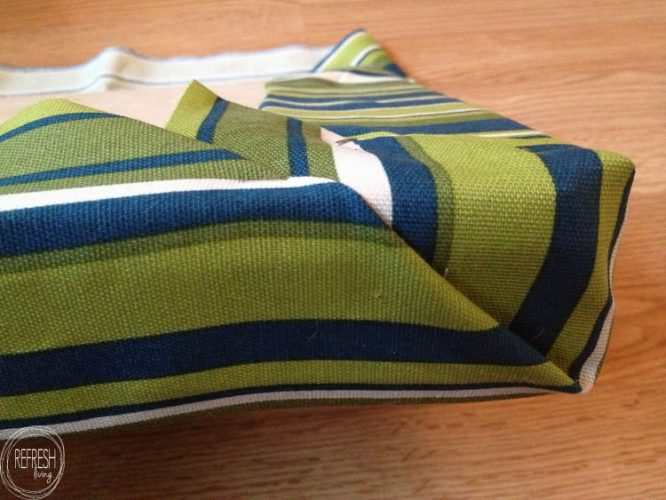 Staple sides of fabric to the back of the plywood, folding corners neatly.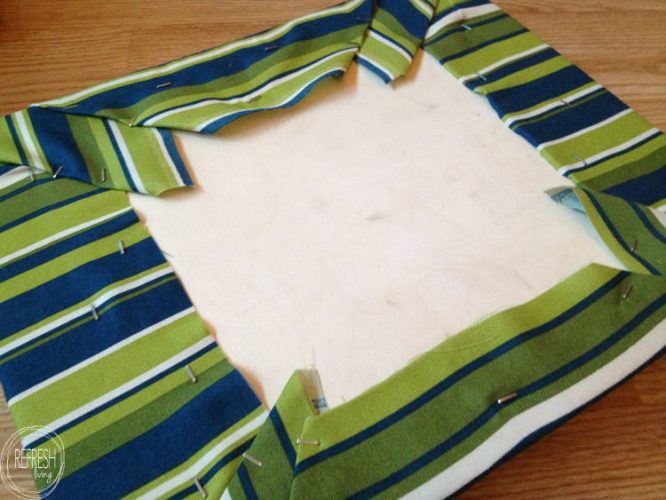 Continue stapling fabric around all the sides.  Staple a loop of ribbon to one of the shorter sides of the cushion.  This will allow you to easily lift the top off of the bench to access the supplies inside.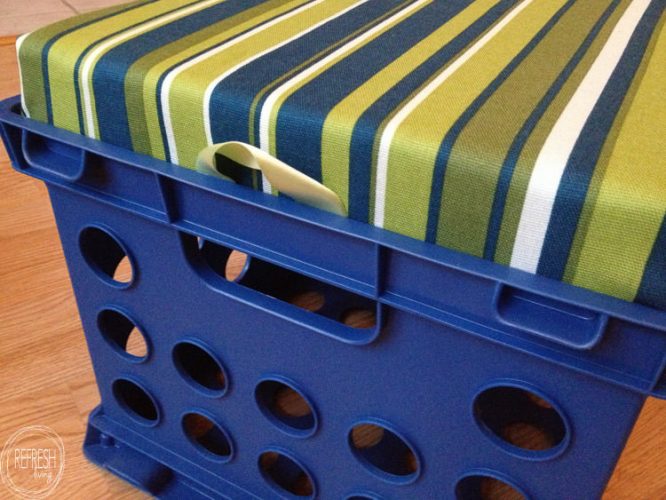 Place the top on the crate and, voila, a cheap, yet durable seat that doubles as storage.  Although these are awesome in the classroom, they could also be very useful in a kid's room or playroom.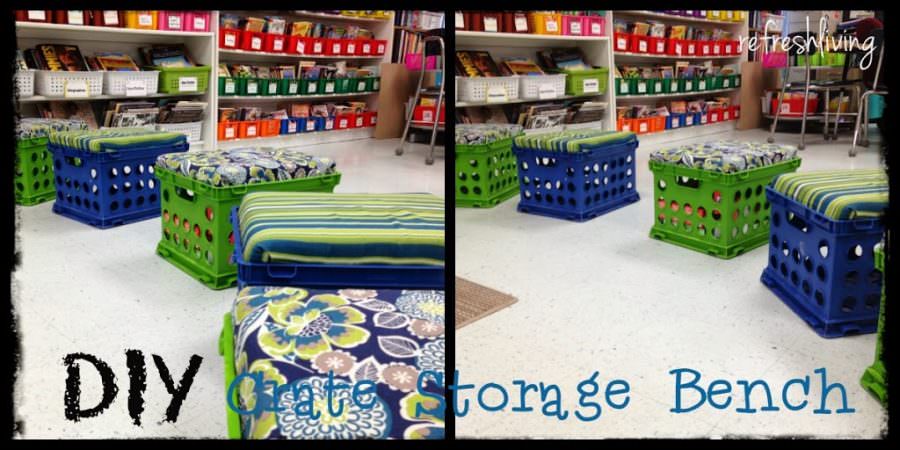 So far, they've already withstood a year of sitting, bouncing, stacking, and an occasional jump or dive (kids will be kids) with very minimal wear.  I'm extremely pleased with how durable they are.  Nothing seems to last this long in my classroom! (I purposely didn't show the side of the carpet that's all frayed up.)

Here are a few other posts I bet you'll like!
Join the Refresh Living DIY & Upcycling Community
Join the subscriber list to receive one to two emails per month with updates from the blog. PLUS, you'll gain access to my printables and graphics library. Every new design I create will be added here, and you'll have free access - forever!