Never refill that annoyingly small kitchen soap bottle again with this easy hack that uses a large, bulk size bottle of soap and a tube from the hardware store. This easy hack will save you SO much time because you'll never need to crawl under the kitchen sink again when refilling the soap dispenser!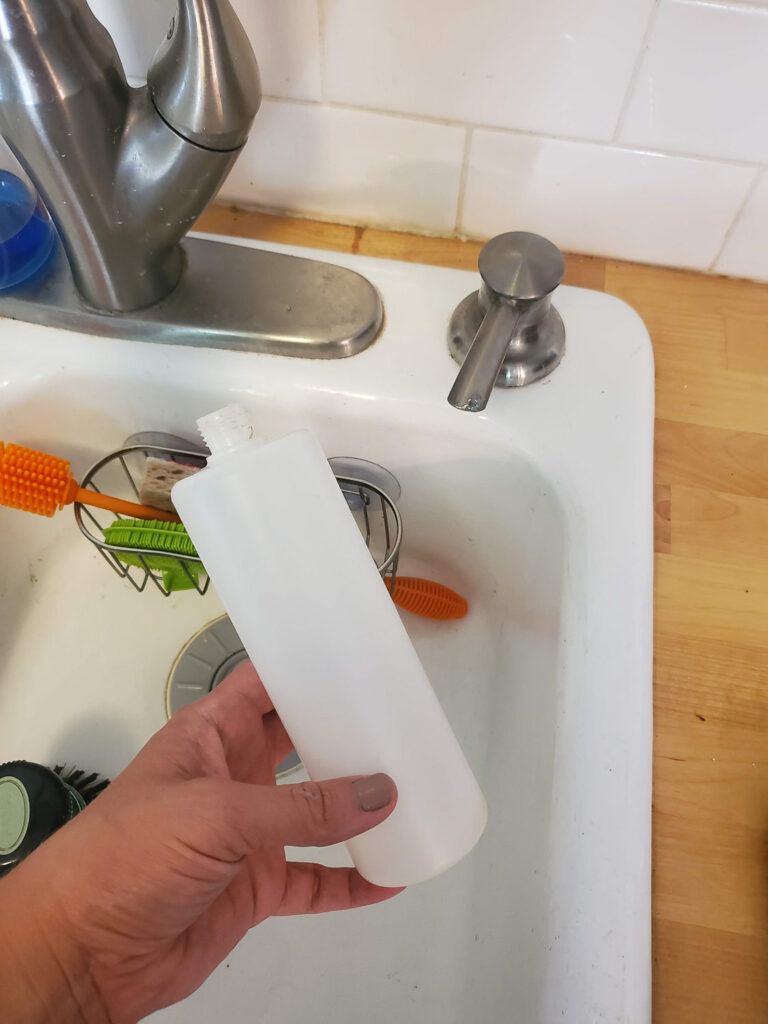 Does anyone else never refill their under the sink kitchen soap dispenser because it is SO ANNOYING to refill? I spill half of the soap, crawl under my messy cabinet, only to struggle with the correct way to tighten back it back on because "righty-tighty, lefty-loosy" doesn't actually apply when you're upside down? And then, it seems to last for only a week before that tiny bottle is already empty. I certainly don't have time for that nonsense.
This is one of those projects I've been meaning to do for awhile, but now that it's done, I feel uber accomplished. It was super easy, and I know I've saved myself tons of time that I can now spend on useless, time-wasting activities that I actually enjoy. Best of all, to make your kitchen soap last forever (or at least exponentially longer than before), you only need one supply from the hardware store.
You'll find a video tutorial of this project near the bottom of the post. Feel free to scroll down if you'd prefer to watch instead of read.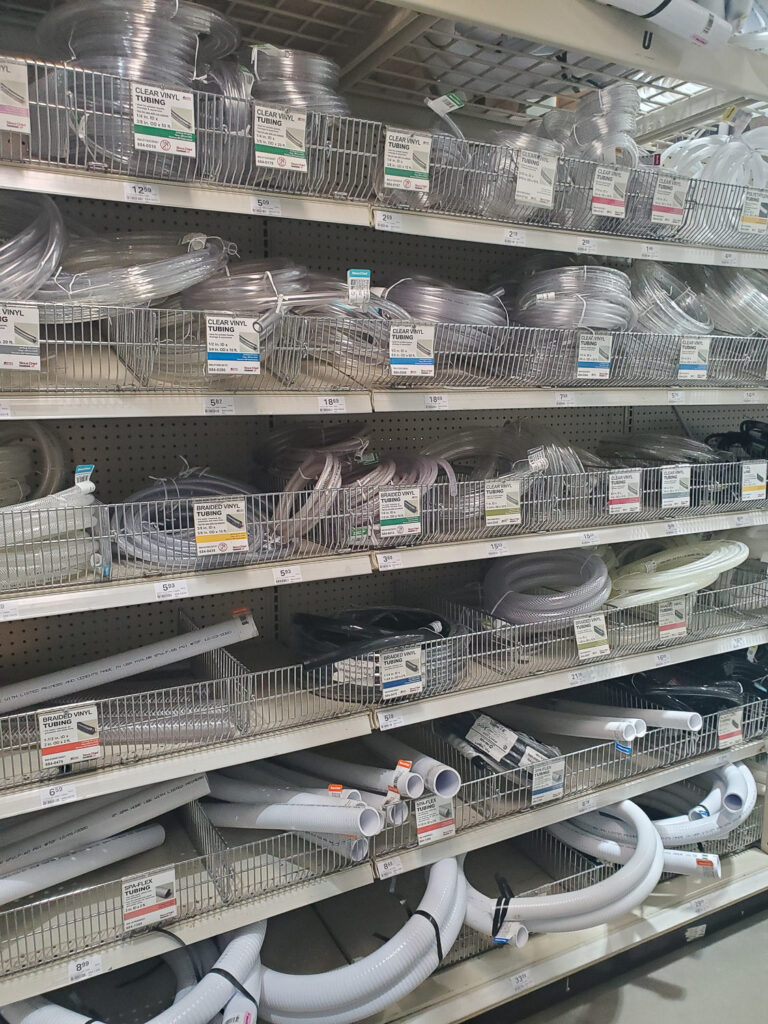 The first step is to visit the plumbing section of your local home improvement store. There will be an aisle with tons of different sizes of plastic tubing. I brought the top of my pump with me to the store so I could be sure to find a tube that fit snuggly. You can find a tube that goes over the pump tube, or one that fits inside the pump tube. Either way will work just fine, as long as the fit is tight. The one that fit my pump had an outside diameter of 1/4″ and it fit inside the plastic tube that connected to my pump.
Here's the exact size tube I used:
Tube for attaching large bottle of soap to under the sink dispenser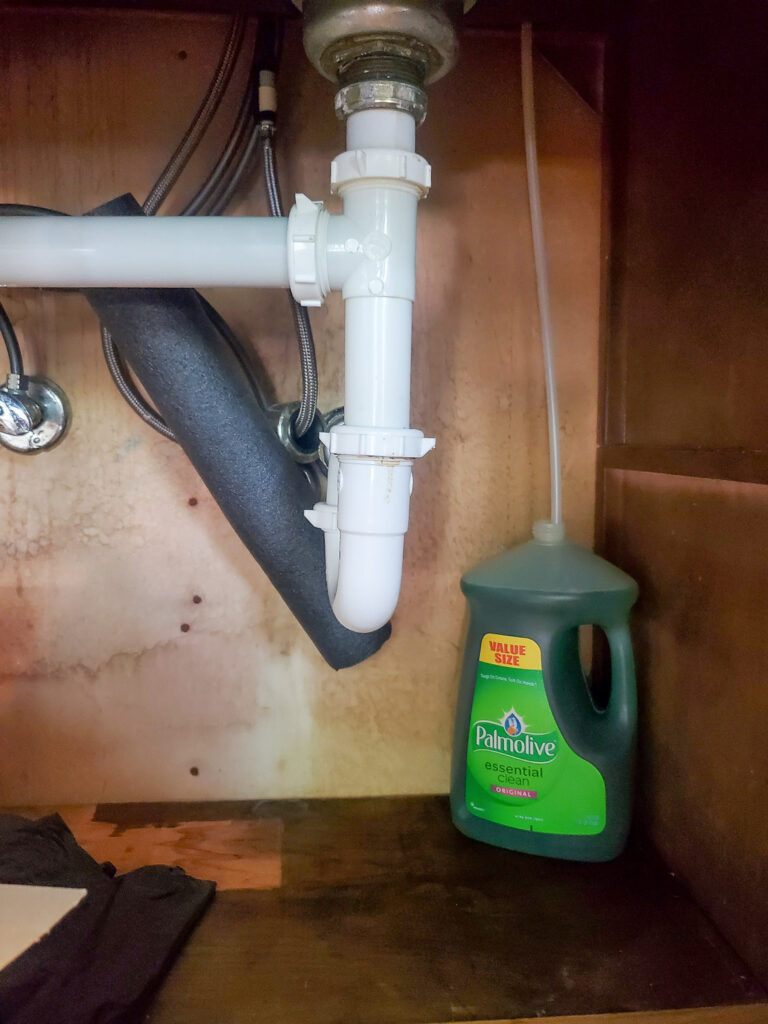 After that, it's as easy as threading the tube up through the hole in your kitchen sink (YES, this will be last time you need to crawl under the sink for your stupid soap dispenser!). Then, attach the pump from the top of the sink, and cut the tube under the sink so it sits at the bottom of your (much larger) bottle of soap.
So easy, and SO worth it.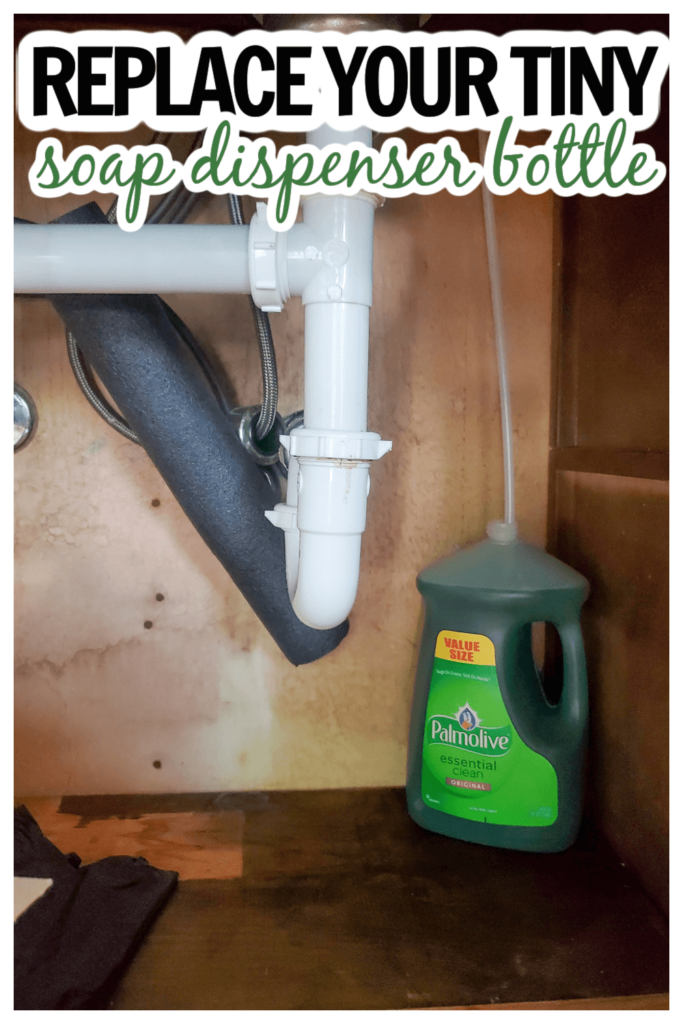 Join the Refresh Living DIY & Upcycling Community
Join the subscriber list to receive one to two emails per month with updates from the blog. PLUS, you'll gain access to my printables and graphics library. Every new design I create will be added here, and you'll have free access - forever!