I'm one week into my 31 days of upcycled holiday decor projects, and I'm still plugging away!   To see 12 of my favorite projects, click on the image below, or to see all of the posts, click on the 31 days image at the bottom of this page
Today, I have a spin on a mason jar ring pumpkin.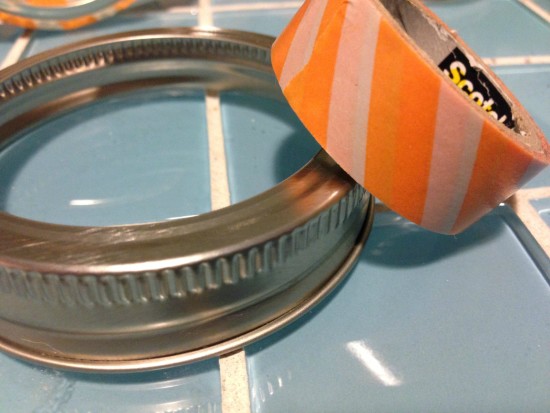 I have a lot of these canning rings, primarily because last year, when I went to reuse my glass canning jars, I thought I needed to buy all new lids and rings.  Turns out I only needed lids, so I have plenty of these rings lying around.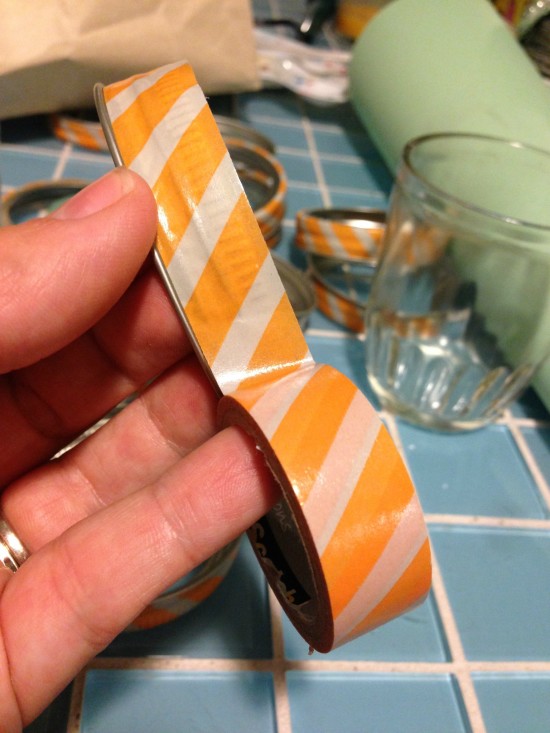 I've seen pictures of these pumpkins, but I thought I'd do something different than painting them, and instead, I added Washi tape.  The tape is almost the exact width of the ring, making it a perfect way to easily add some color to these pumpkins.  I even had this orange striped tape left over from my classroom, so this project was another freebie for me.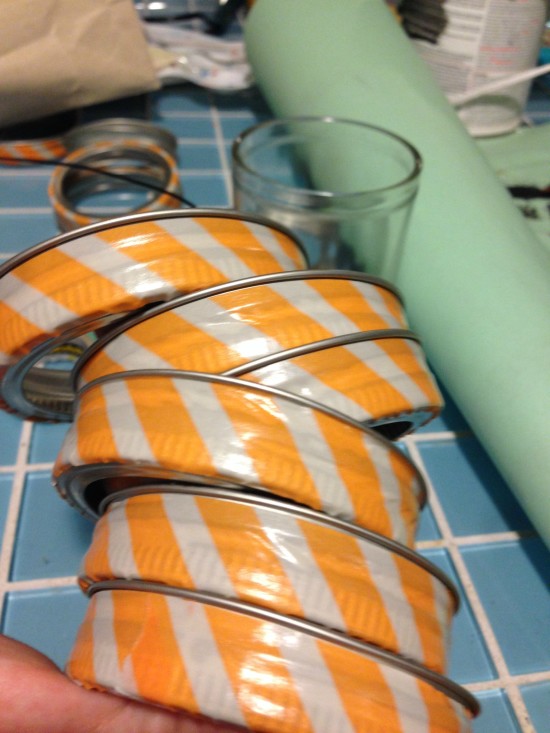 I threaded all of the rings, facing the same direction, onto a piece of wire (I think it was originally wire for hanging a picture frame, but no guarantees on that one).  There really does seem to be a magic number for the number of rings to add.  I found that 16 rings worked perfectly to create a circle.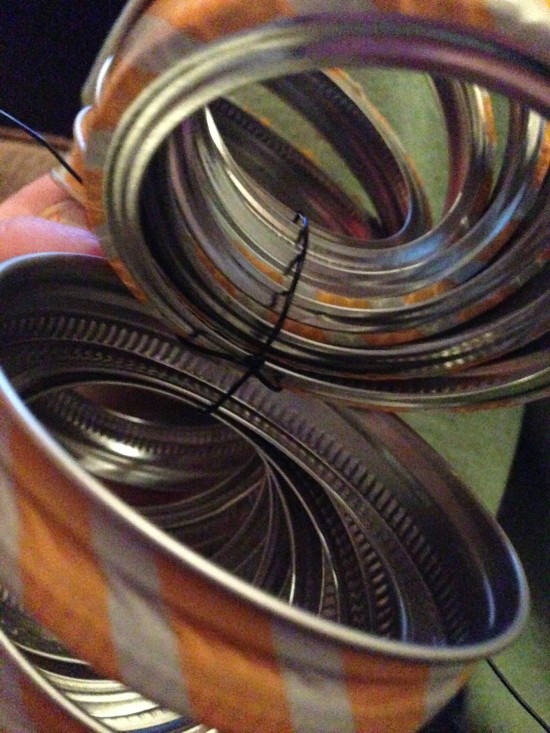 Once they were threaded on the wire, I arranged them to overlap one another slightly, and then twisted the wires together to hold everything in place.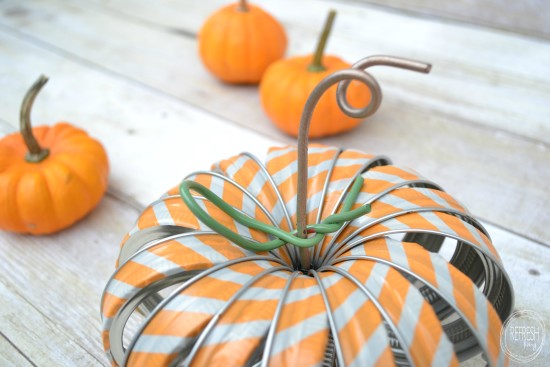 I spray painted a piece of electrical wire for the stem with bronze and shaped another piece into the leaf, and spray painted it green.  )Yep, I also didn't wait long enough for the paint to cure and it started to come off when I twisted them together.  Ah, it must be nice to have patience.)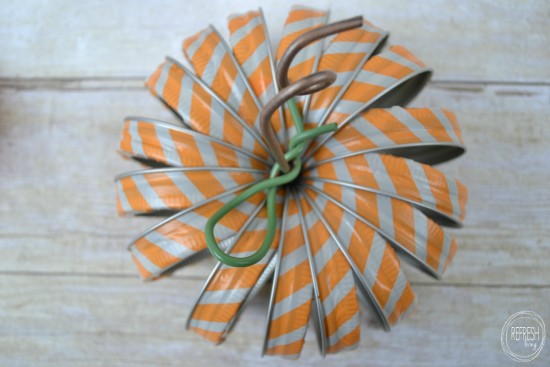 It's another simple and cheap project to help decorate your home for the holidays.   These would be fun to customize for people as hostess gifts.  You could pick tape in the colors of their favorite sports team or to coordinate with their accent colors.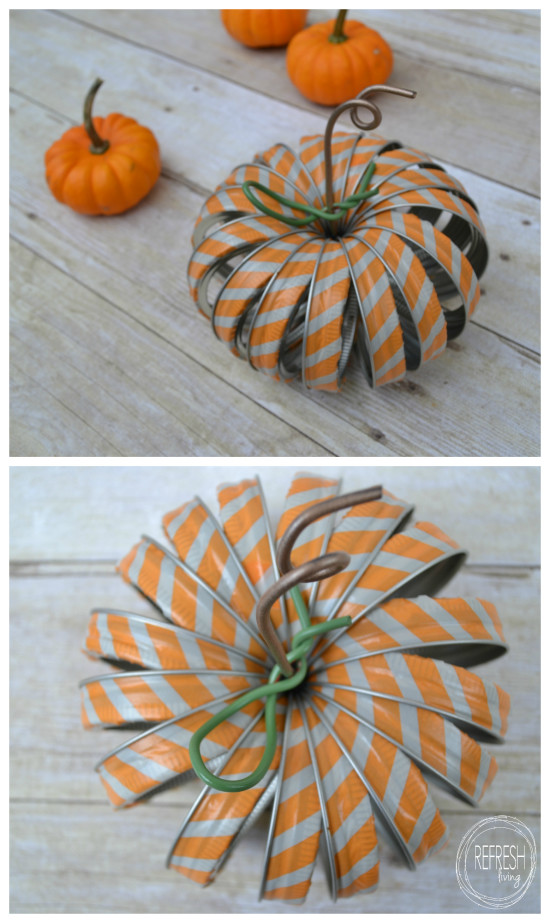 I'll be creating and posting my repurposed and upcycled holiday decor items for the entire month of October.  I hope you follow along and gain some inspiration to create your own DIY holiday items!
You'll find all my upcycled holiday projects here: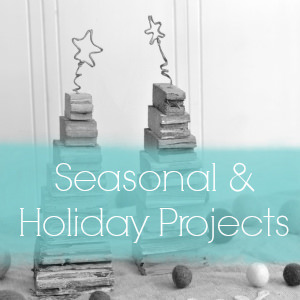 Join the Refresh Living DIY & Upcycling Community
Join the subscriber list to receive one to two emails per month with updates from the blog. PLUS, you'll gain access to my printables and graphics library. Every new design I create will be added here, and you'll have free access - forever!