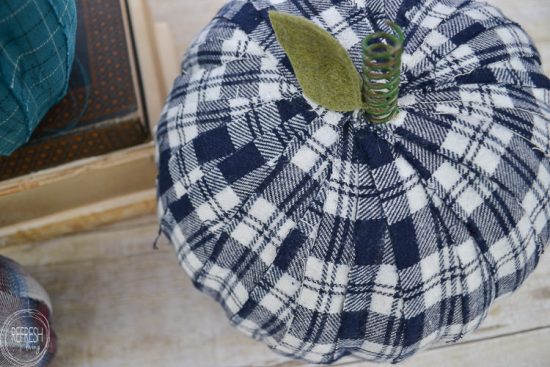 It's no secret that I like to decorate using what I already have on hand.  It's also no secret that I'm cheap thrifty.  Let me share another "secret" with you: I have a slight issue with keeping my decor the same around here.  Luckily, I've found ways to address all three of these traits, without spending too much money or time in the process.
For this project, I reused some old plastic pumpkins that I had left from my Halloween mantel last year (and painted silver last year, since paint is another easy way to update what you already have) and another pumpkin I found for $0.50 last year on clearance at the end of season.
I also took some old flannel shirts from my dad and used them to make a table runner for Fall, but then still had some leftover shirt fabric after I was done.
I put these leftovers together to make totally new decorations for this year, and it didn't even require a trip to the store!
Basically, I just cut the shirts into strips about one inch thick.  Then, I painted ModPodge onto the pumpkins and attached the strips of fabric.  I chose not to go over the fabric with the ModPodge this time, but you could definitely do so to give it more of a finish.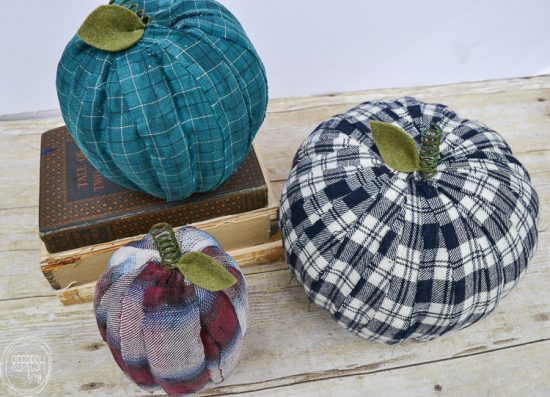 I used old springs for the stems, and cut out leaves from a leftover piece of felt.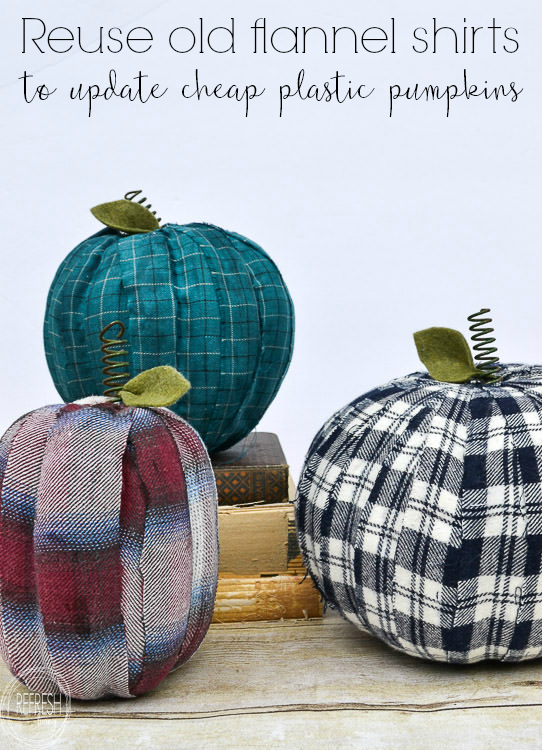 Super easy, super cheap, and great therapy for someone who loves to constantly change things up.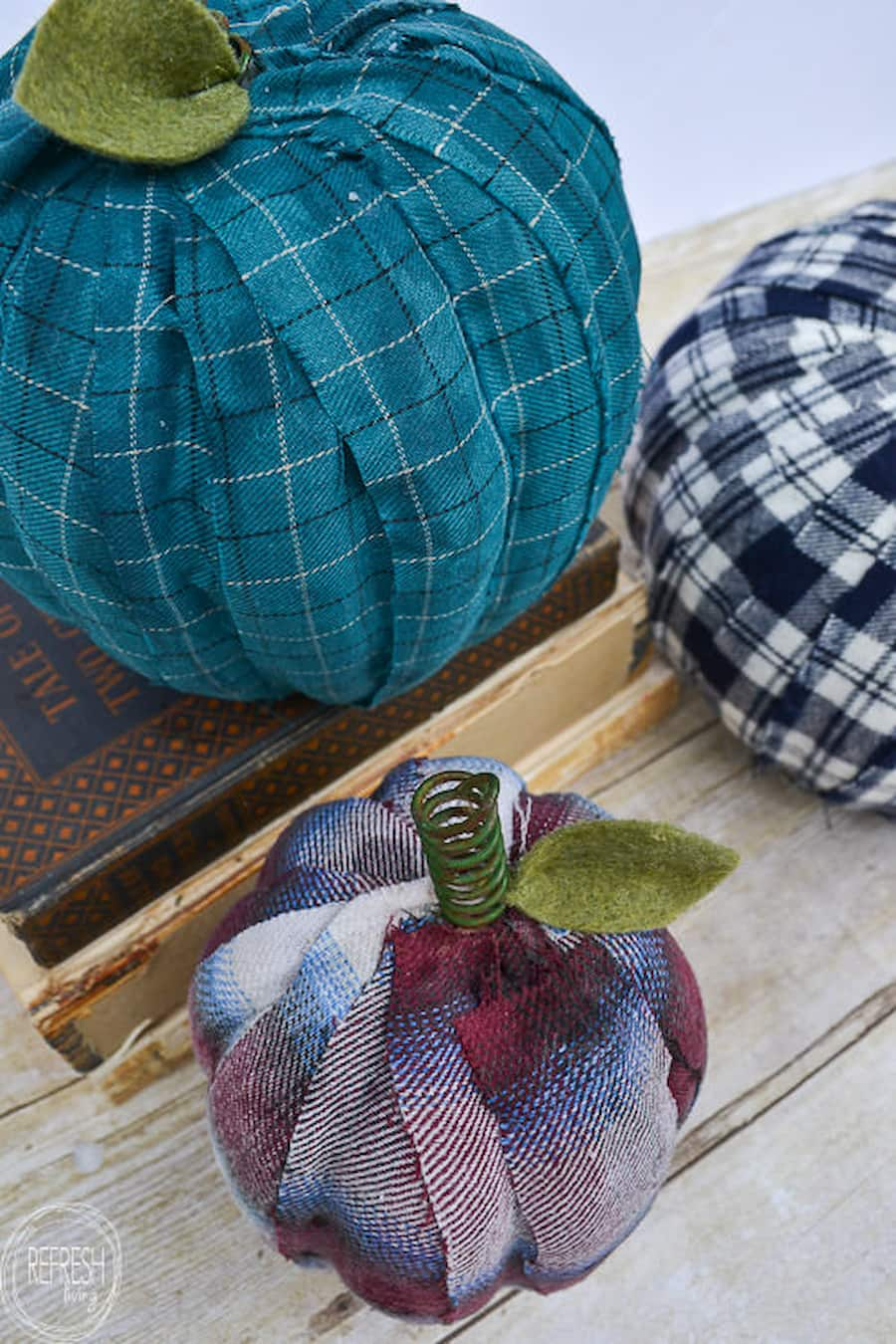 Okay, so I obviously used flannel shirts, but wouldn't these look so cute with any type of fabric?  Seriously, the possibilities are endless.
Like it? Pin it. (Thank you!)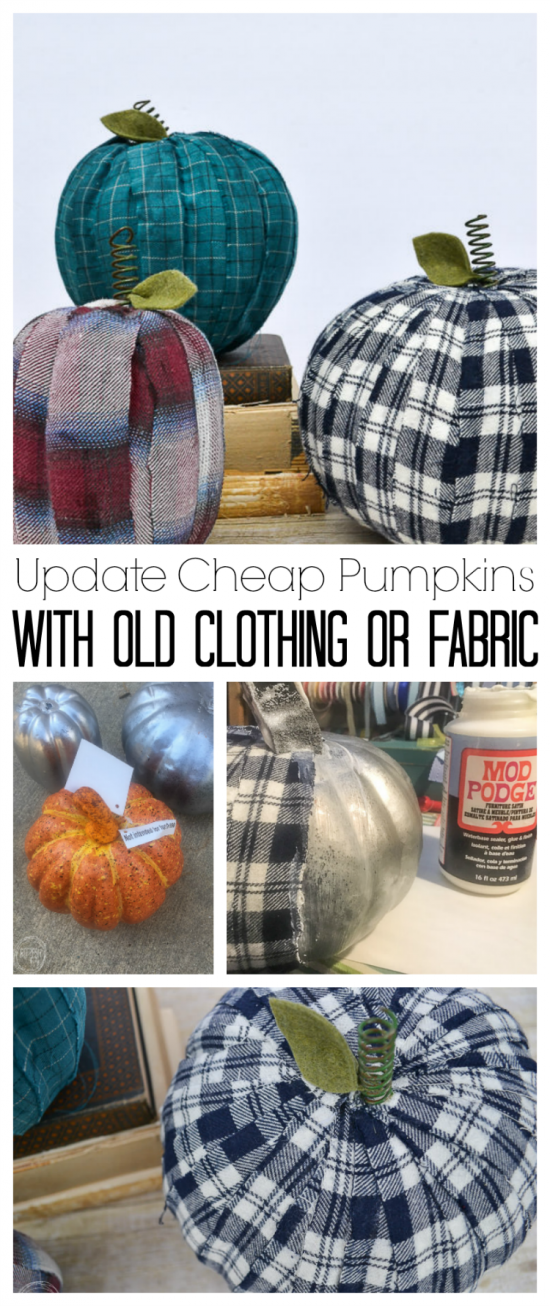 Like what you see? I'd love for you to follow along!

Join the Refresh Living DIY & Upcycling Community
Join the subscriber list to receive one to two emails per month with updates from the blog. PLUS, you'll gain access to my printables and graphics library. Every new design I create will be added here, and you'll have free access - forever!