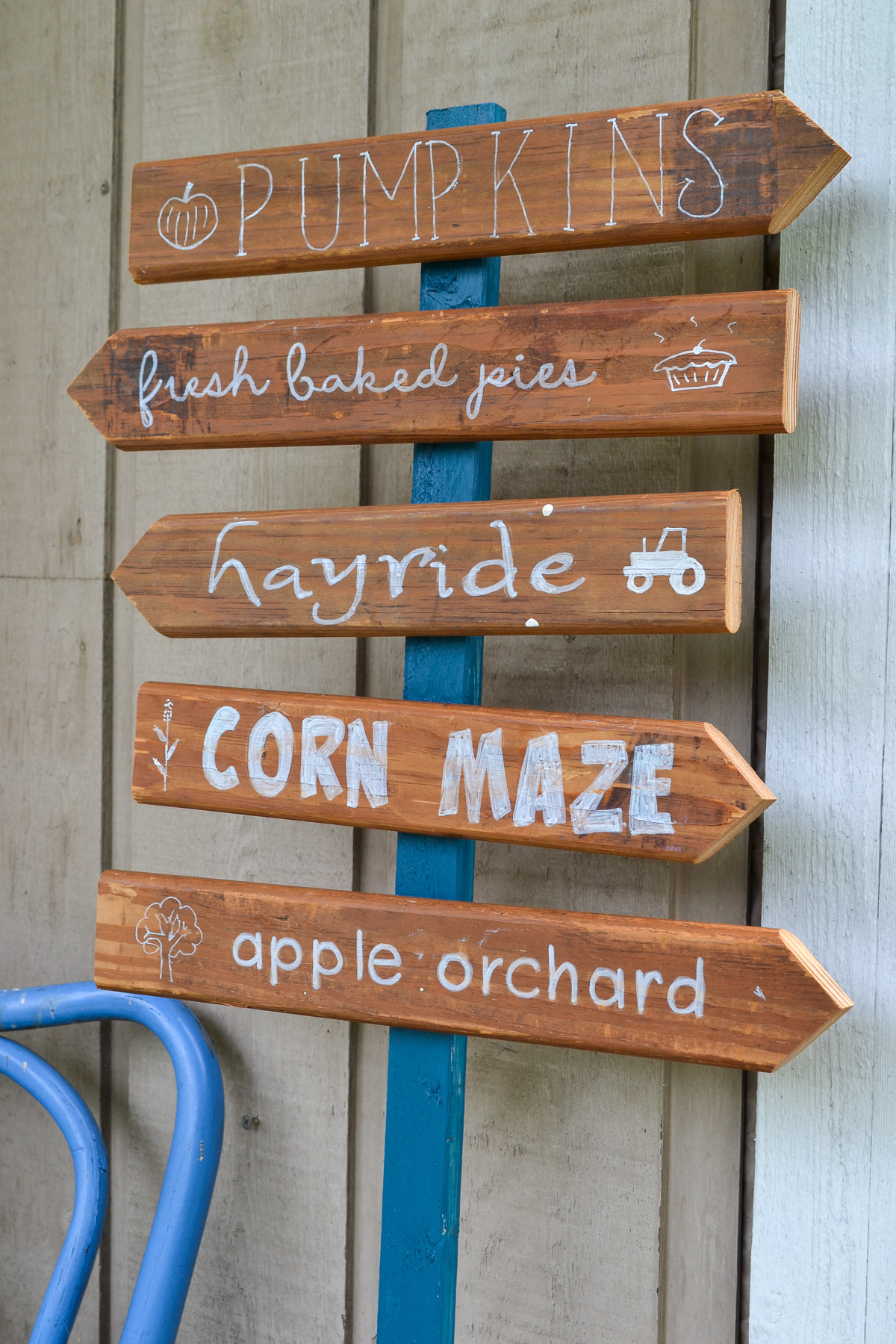 I don't know what it is about this time of year, but something about it gives me the urge to create and decorate. This is the first year I've decorated my front "porch" for fall, and I decided to create this easy DIY fall wood sign to be part of the design.
I picked up this wood at an estate sale in the back corner of the garage. I'm wondering if it was once used for a bed or dresser, but since it was just a pile of wood in the corner, I think it cost less than a dollar.
I used a miter saw to cut one end at 45 degree angles to make the point of the arrow. You could also use a jigsaw or circular saw and just eyeball the arrow point.
After the wood pieces were cut, I printed out some fall words and used the chalk method of how to transfer graphics and then painted in the letters with a paint pen.
While writing this post, I realized that it has become second nature for me to quickly design and print graphics and letters that I then use to make signs. Although I've walked through the process of how to create your own lettering for signs in this post, I also realized that I have all of these designs that I've created just sitting around.
Since I love sharing, I decided to create a mini library of designs, with the primary purpose to create signs. All I ask from you is to sign up to receive my weekly email delivered every Friday, and you will have permanent access to that library, where I will add all the new designs I create as well.
So if you want to make one of these signs for yourself, feel free to sign up and you can print the graphic from the library!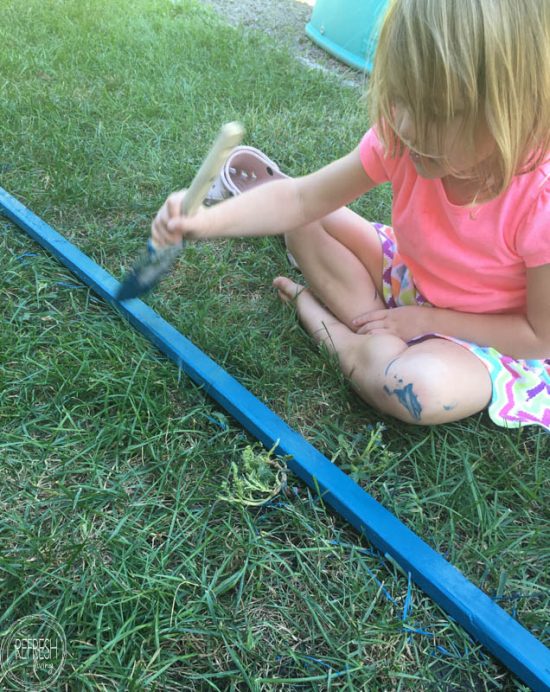 We used some leftover paint to paint a 1×2″ piece of wood I had in the garage. I made a point at the end with my saw so it would stick into the ground easily.
I drilled pilot holes through the back of the stick, and then screwed into the arrows to hold them in place.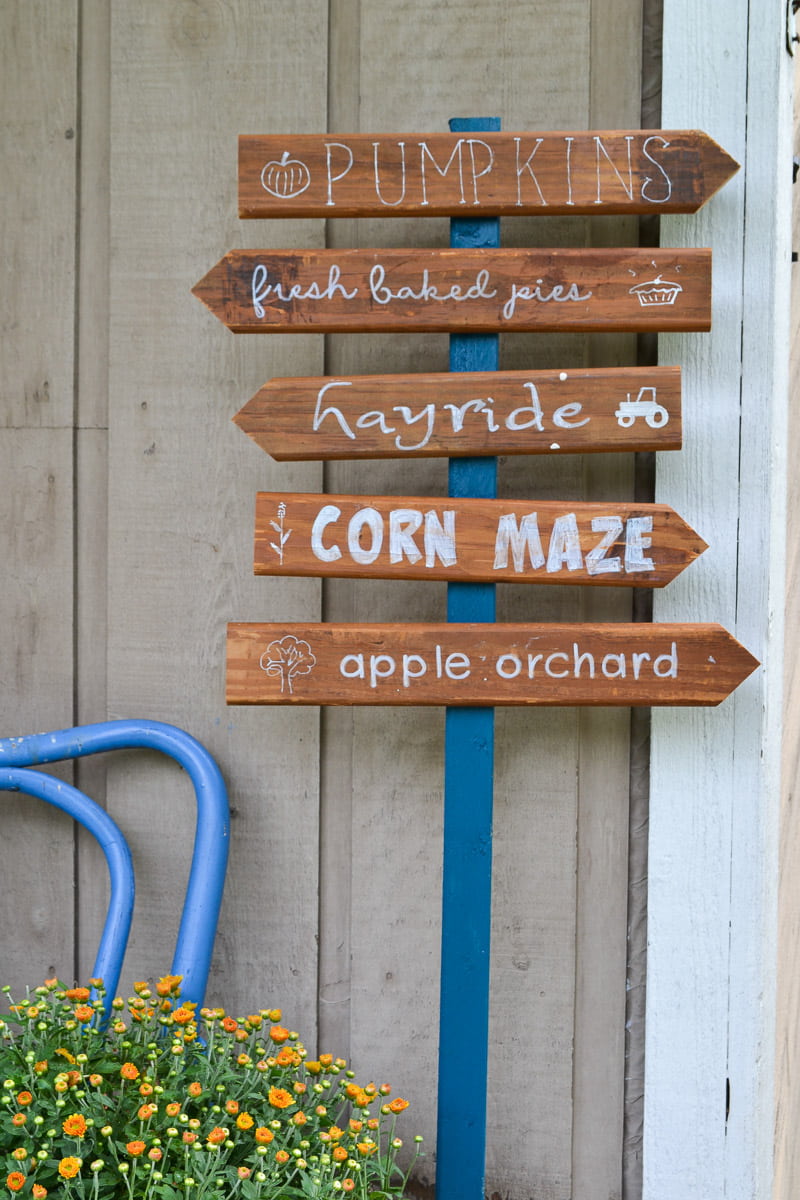 That's it! Super simple and super cheap. In fact, I'd say this project cost me less than a buck because I had all the supplies laying around.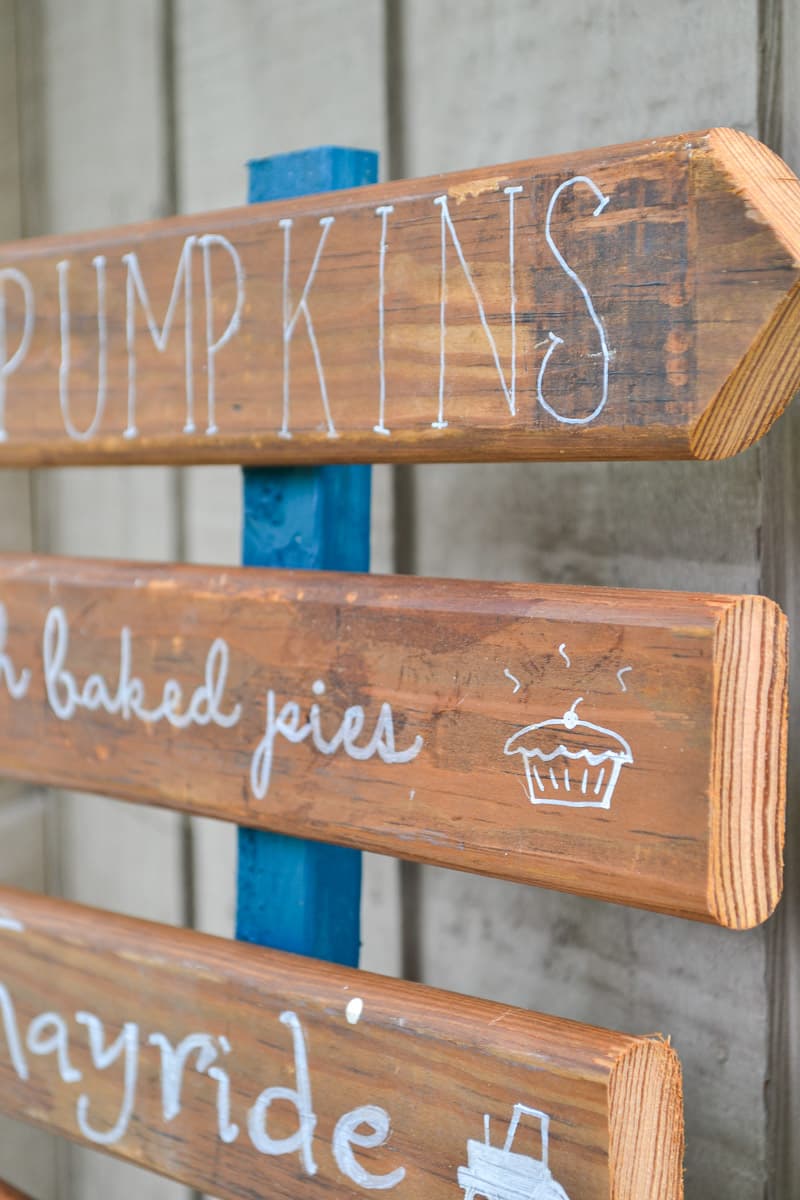 I love the fall touch it gave to my front porch, even though the only activity you can really find in my backyard is a pumpkin patch.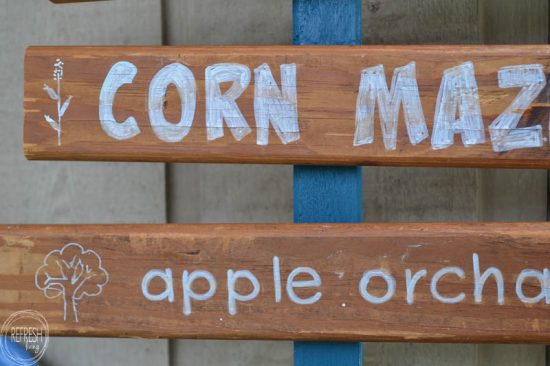 Maybe one day we'll have some apple trees, too. And I guess if I get ambitious one of these fall days I could bake an apple pie.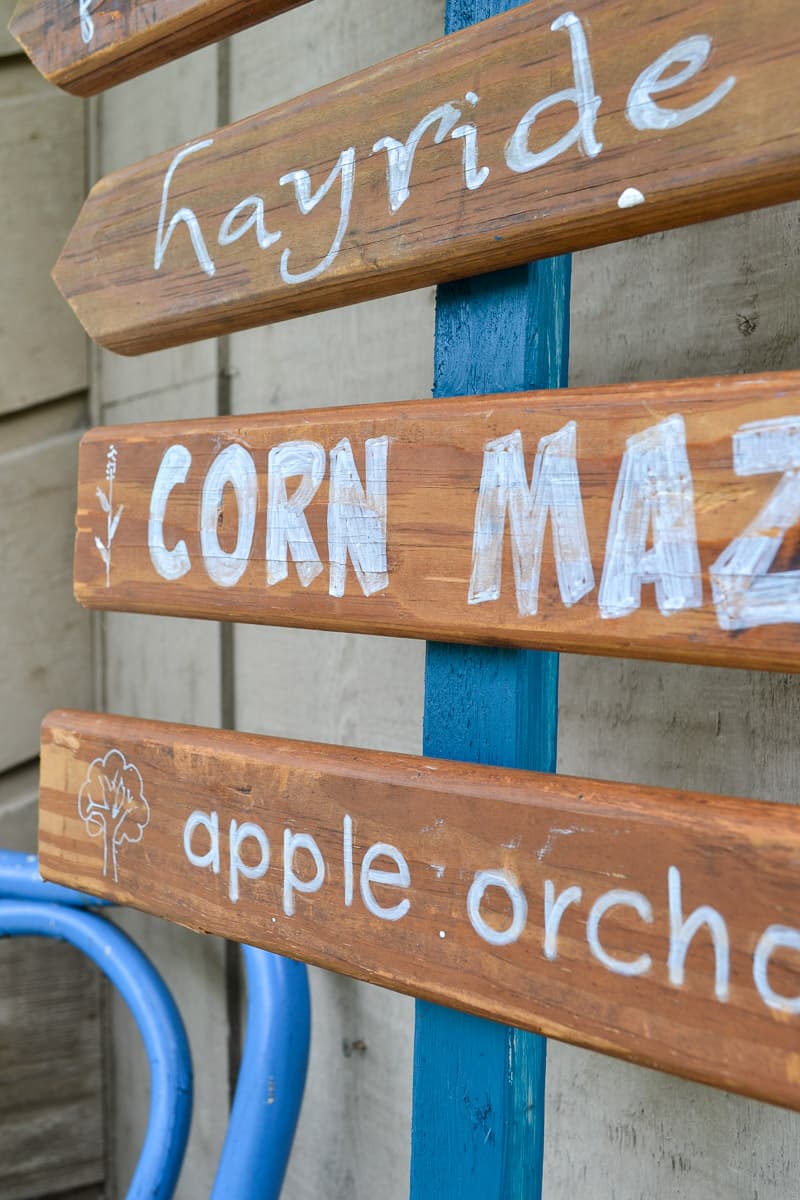 I'll be sharing my full front porch design next week, so be sure to come back to check it out. *Update: Here's the link to my fall front porch on a budget!
Take a look at all of my DIY & upcycled holiday decor projects by clicking on the image below.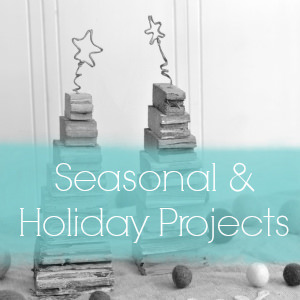 Like what you see? I'd love for you to follow along!
Facebook || Pinterest || Instagram || Google + || Bloglovin'

Join the Refresh Living DIY & Upcycling Community
Join the subscriber list to receive one to two emails per month with updates from the blog. PLUS, you'll gain access to my printables and graphics library. Every new design I create will be added here, and you'll have free access - forever!