Make an upcycled fall wreath from an old vintage silver plate charger, some chalkboard paint, and floral stems. This unique fall wreath is easy to make and adds some vintage charm to your front door.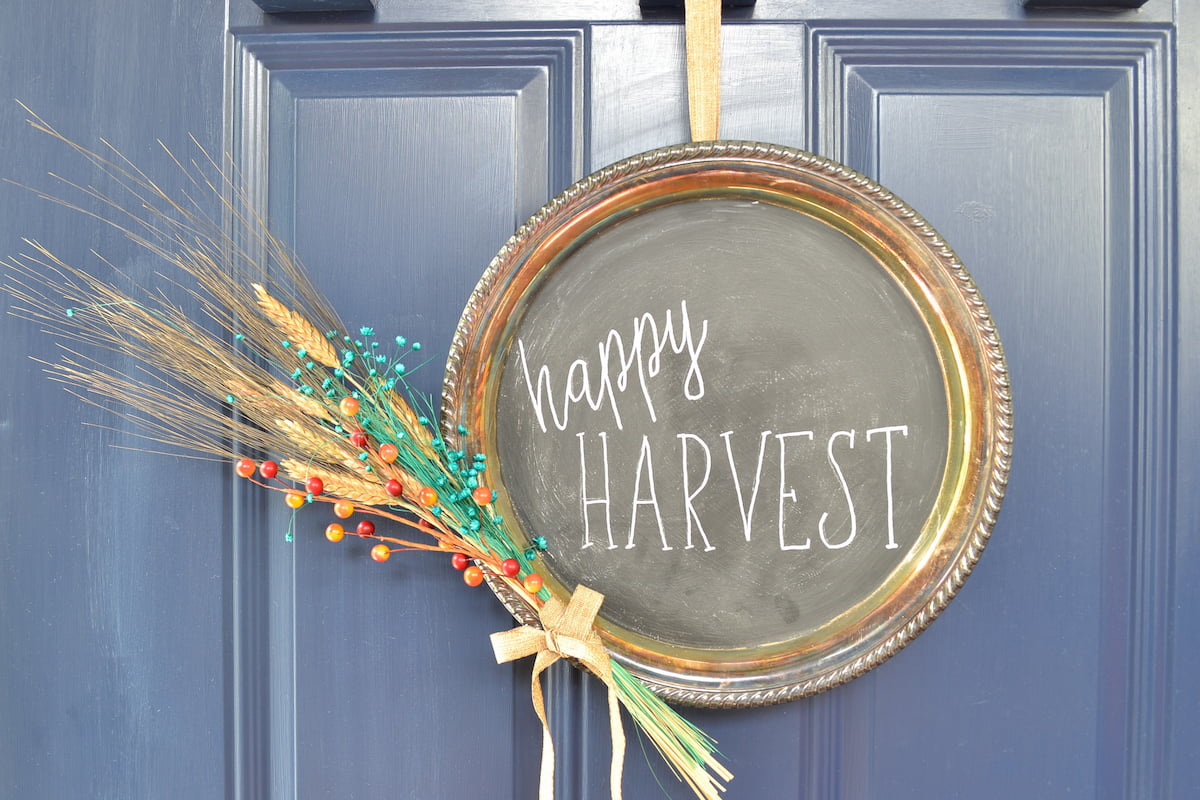 In the past, I never really used to decorate my front door for any holidays. I always found wreaths to be expensive and somewhat generic looking. Now, I'm sure it was partly because I wasn't looking in the right places, but once I figured out how simple it was to make a decoration for the front door and that it wouldn't cost me an arm and a leg, I've really enjoyed inventing new ways to show some festive spirit for all to see.
This fall wreath cost me only a couple of bucks to put together, and was really easy.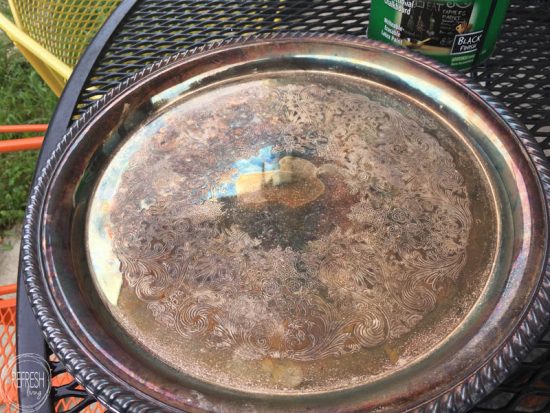 I picked up this sterling silver platter at a thrift store almost a year ago, and I've been storing it for this very purpose, although I will admit I didn't know which season I wanted to use it for.
I painted on two coats of my favorite chalkboard paint (the only kind I ever buy, and it hasn't let me down yet!) and then used my tricks for how to write perfectly on a chalkboard to write "Happy Harvest".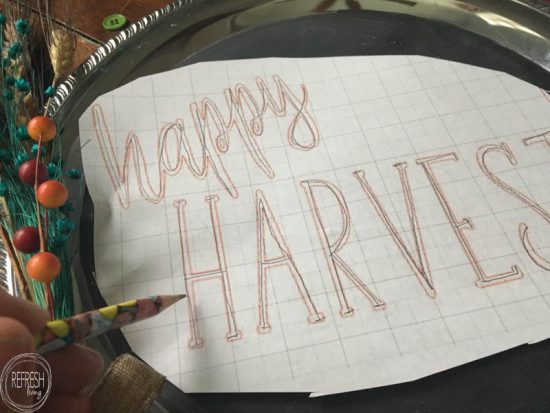 I used E6000 glue to glue a d-ring to the back for hanging.  Then, I used the same glue to attach the dried wheat grass stems and faux berries.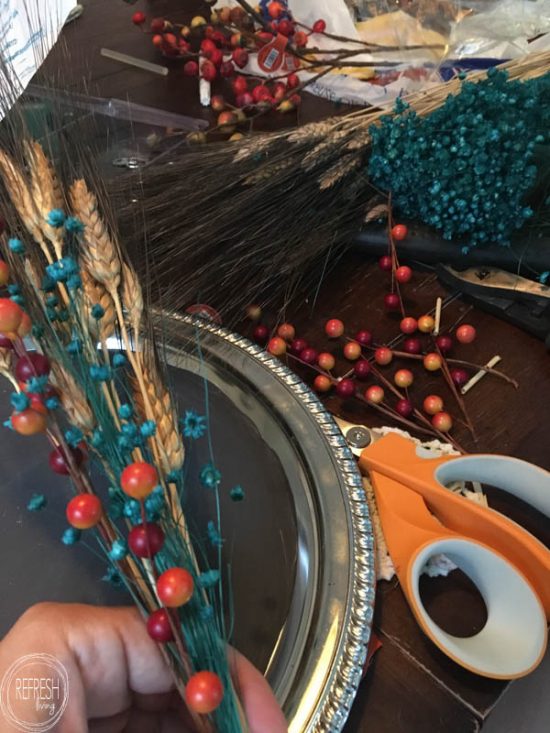 I used ribbon I bought on clearance after Christmas last year to tie a loop through the back d-ring and to hang it on my front door.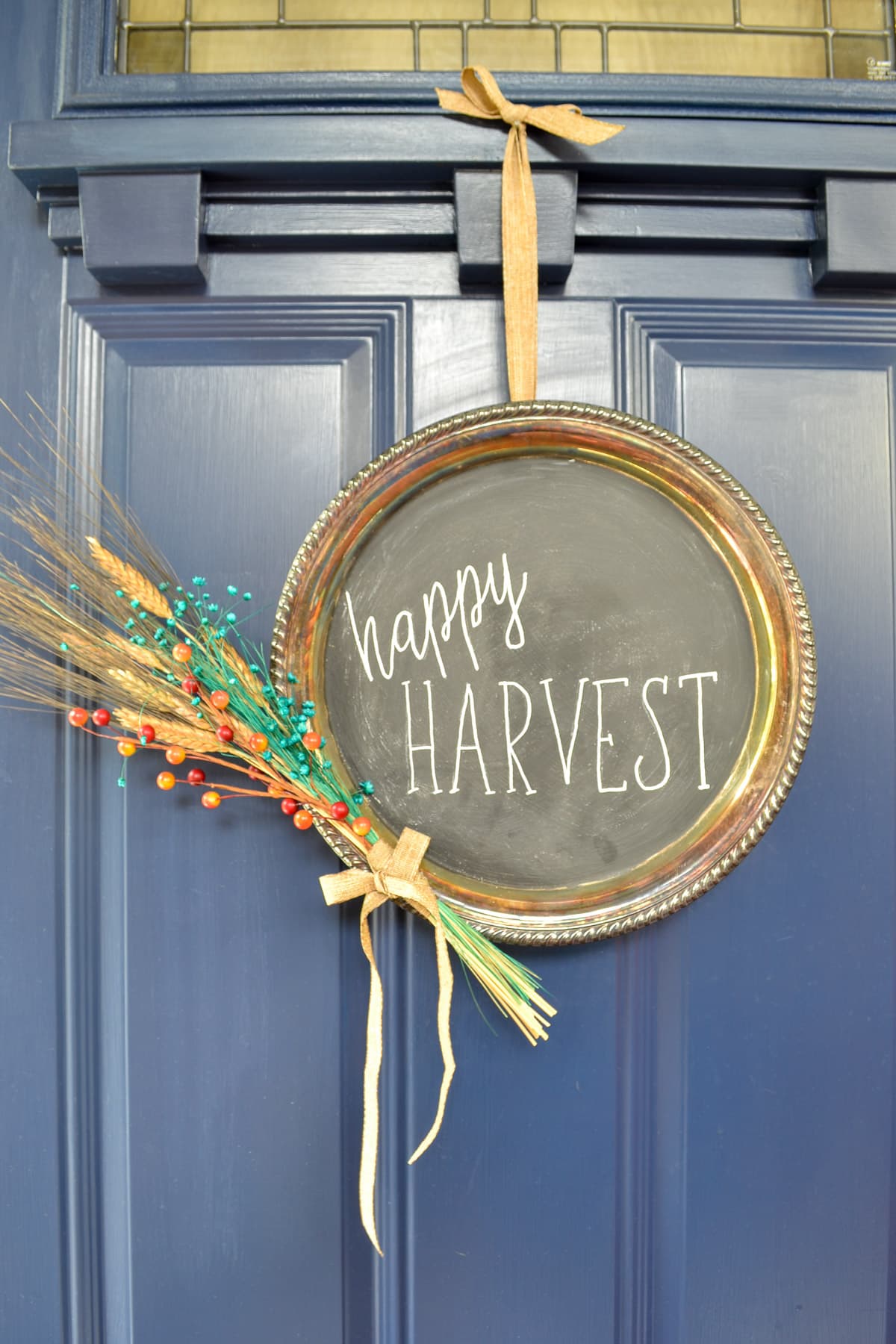 The only items I needed to buy to make this wreath a reality was the silver platter (albeit I bought it a year ago!) and the faux floral stems.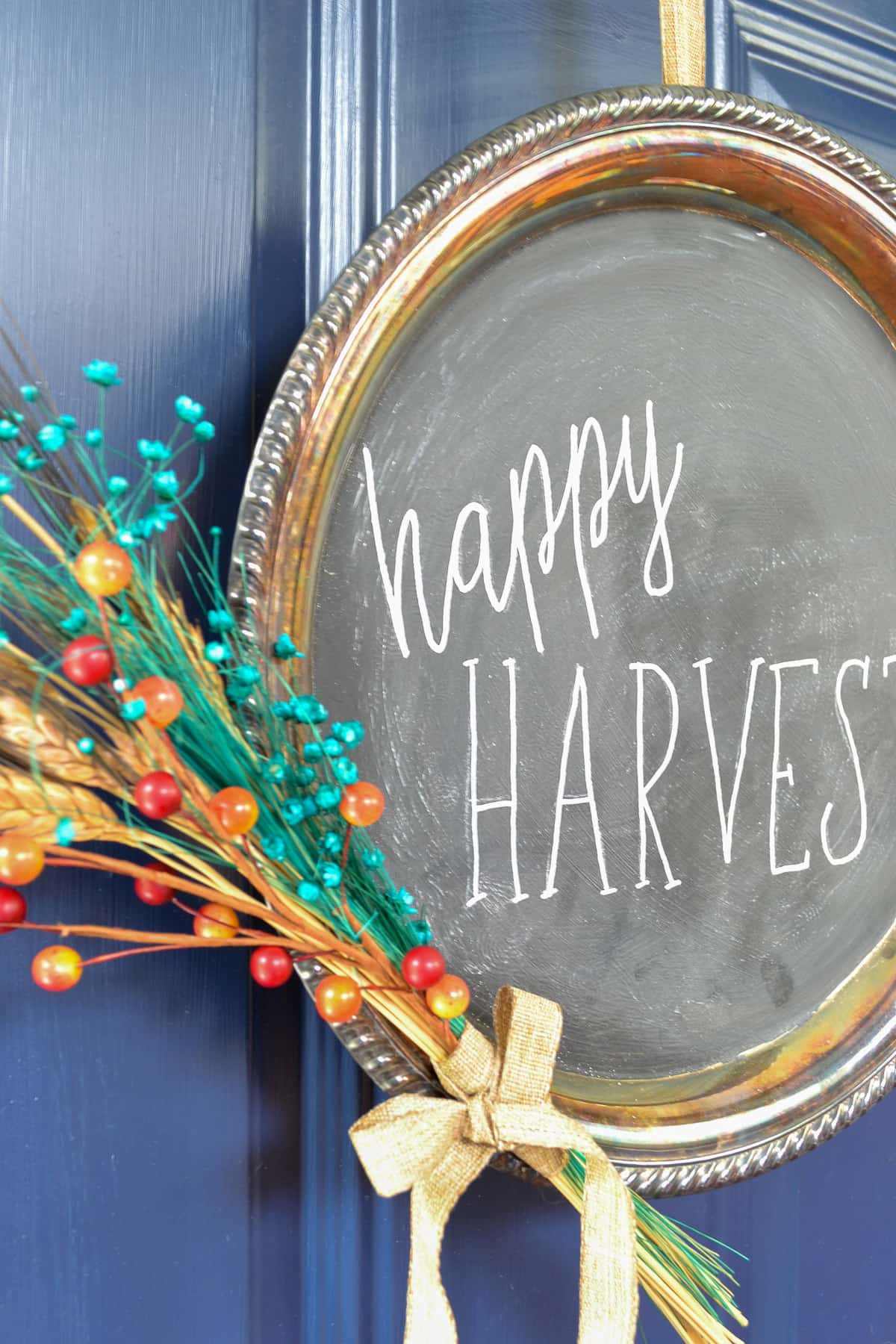 I'll pay $5 for a unique wreath any day!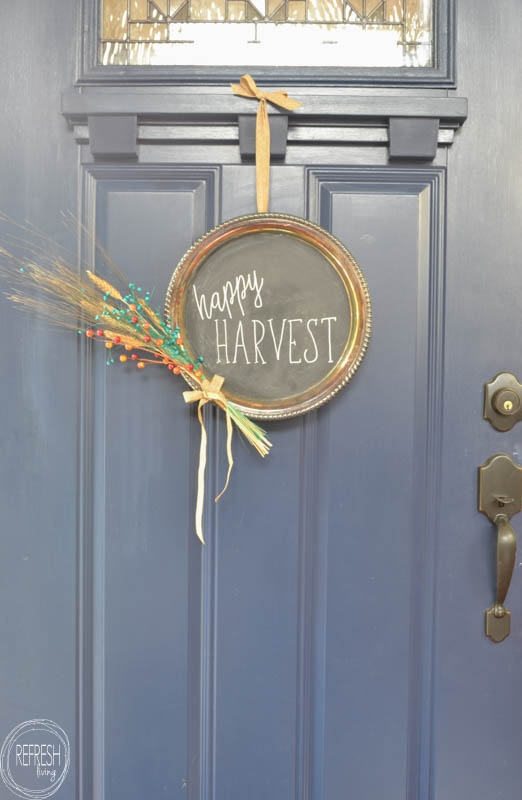 Last fall, I think my "wreath" was even more abnormal. I'm actually struggling to decide which one I prefer. Which one do you like better?
If you already love to DIY your home decor, you may have some of these products already at hand.  If not, you may want to add them to your arsenal.  I know I use most of them all the time!
Here are a few more upcycled holiday projects you may enjoy:

Join the Refresh Living DIY & Upcycling Community
Join the subscriber list to receive one to two emails per month with updates from the blog. PLUS, you'll gain access to my printables and graphics library. Every new design I create will be added here, and you'll have free access - forever!