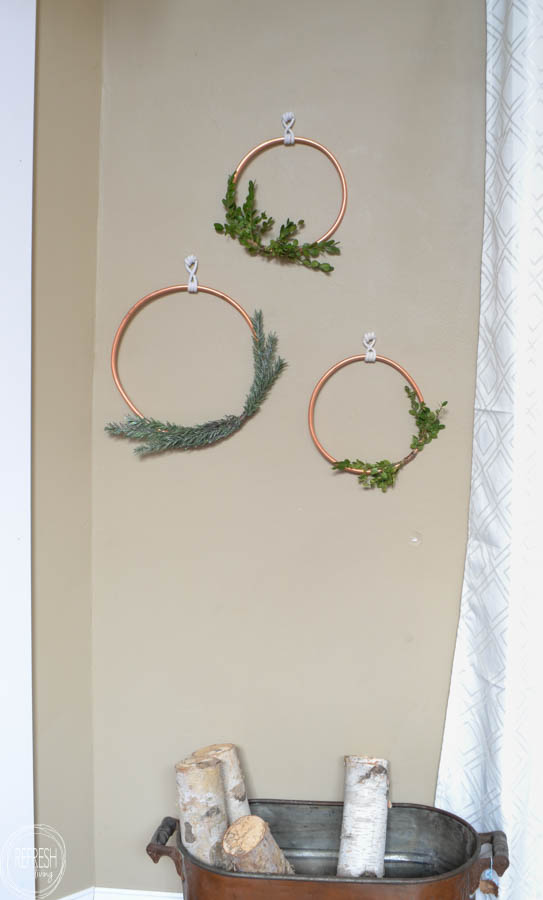 I'm still struggling to figure out my home decor style, especially when it comes to decorating for the holidays. You won't find a themed style running through my home around Christmas time. Instead, I create and decorate with items that I love for one reason or another.
These copper wreaths are the perfect example. I look at them and think of a Scandinavian look for the holidays with that simple design and greenery twigs. You won't really find a look like this in other areas of my home, but there is something about this copper tubing that I just love. I have quite a few vintage copper items in my home, but of course weathered copper looks much different than shiny, new copper.
Anyway, back to the point. I love these little wreaths I made! They were easy, and only cost a couple bucks each to put together.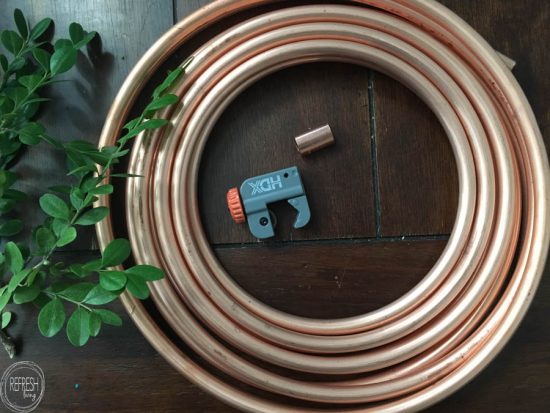 Supplies Needed
copper tubing – 5 feet (found in the hardware store by the pipes – it's used for water line tubing, like connecting the water to your refrigerator)
faux or real greenery springs – evergreen, boxwood, eucalyptus
hot glue gun
ribbon, rope, fabric, wire (something to hang your wreath)
copper colored wire (I used picture frame hanging wire)
When I first started to want to use copper pipe in some of my projects, I had to ask my dad how to cut copper pipe. Thankfully, there is a super simple and cheap tool that allows you to easily cut copper pipe! Just put the tool around the pipe, and turn the knob to make it tight against the tube (but not tight enough to bend the tubing). Give the tool a couple turns around the pipe, tighten the knob again, and give it a few more turns. Continue until the pipe comes off with a clean cut.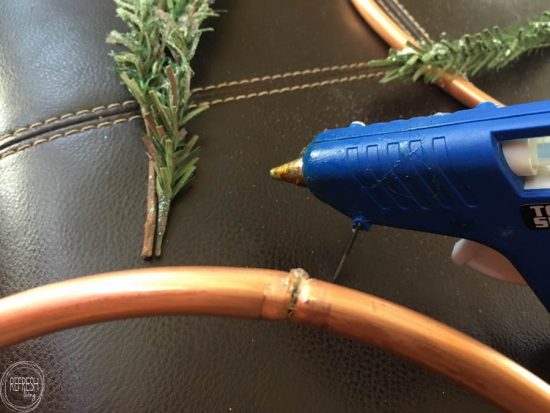 I used a glue gun to attach the two ends together.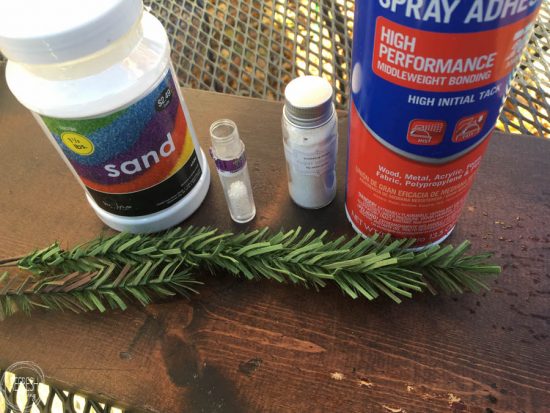 The faux pine springs I bought are surprisingly soft, but a tad bit boring. I decided to give them a flocked look to lighten them up a bit. I sprayed them with spray adhesive, and then dusted some white sand, shimmer glitter, and small clear beads on the stems. If I didn't have these supplies on hand, I would not have gone out of my way to buy them, but they worked really well to change the look a bit with supplies I already had on hand.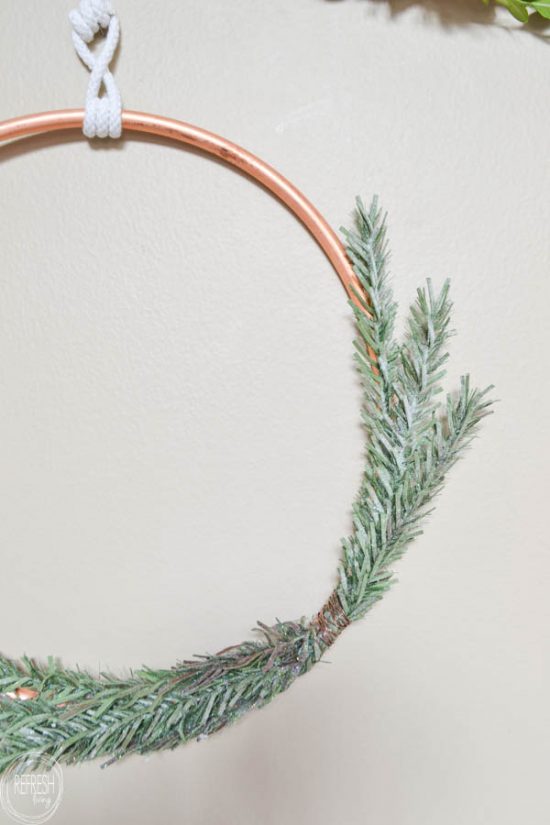 The white is subtle, but I like the look it gave to the branches.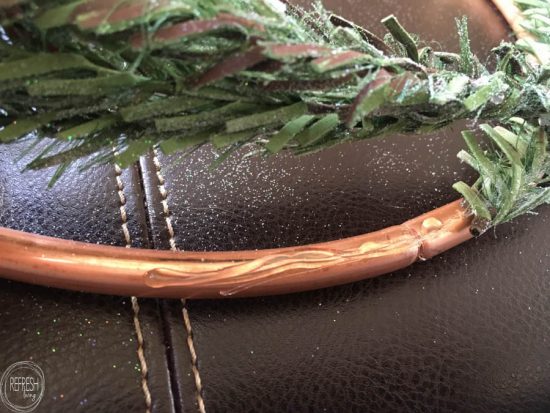 I used hot glue to attach the springs to the copper tube, and then wrapped the picture frame wire around the places where the springs joined.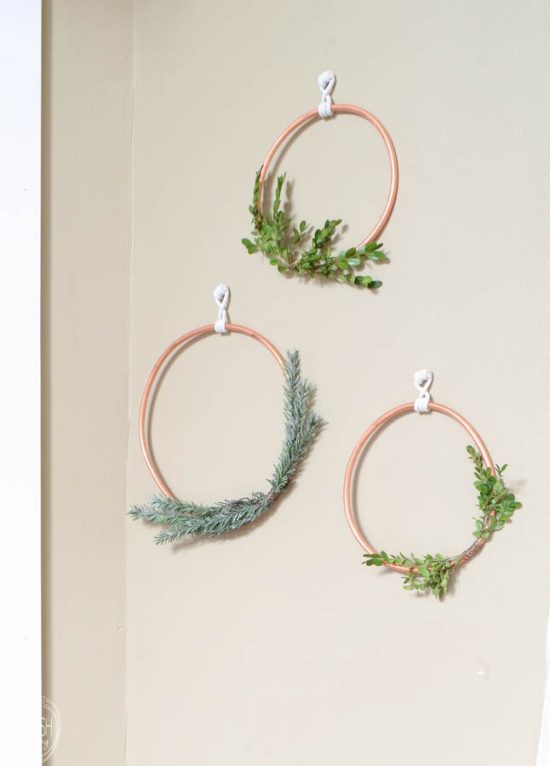 You could obviously dress these up more by adding ribbon, or really anything else!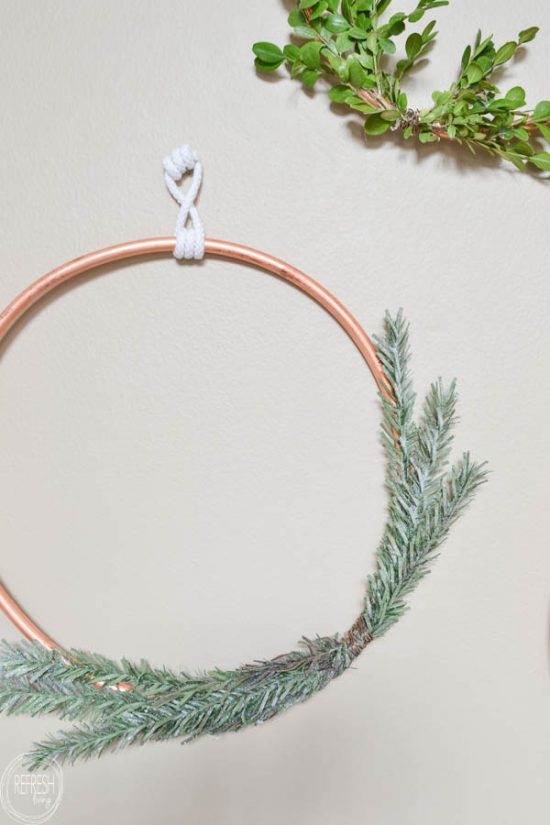 I used cotton rope (similar to what you would use for a clothesline) to create the hangers for my wreath. The options for this are endless, but I really wanted to use something white to contrast with the copper.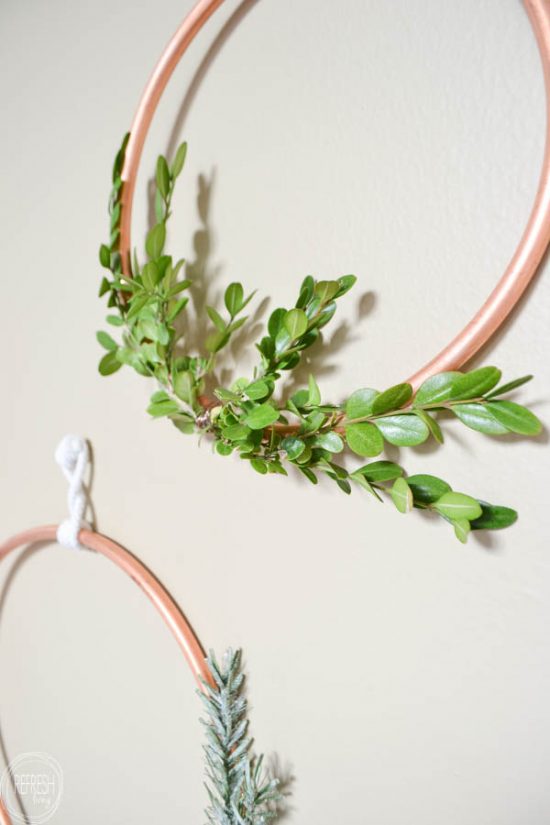 Two of the wreaths are made with real boxwood that I cut from a friend's plant. Of course, they won't last past this season, but next year, I plan to cut more and preserve them to make a full wreath. I just didn't realize it takes almost a month to correctly preserve them!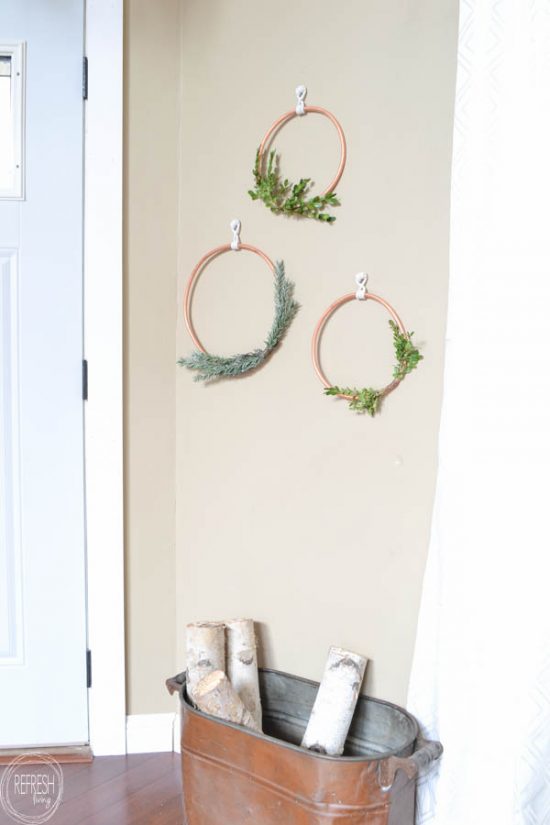 I love the contrast with the vintage copper boiler and the shiny new copper in the wreaths.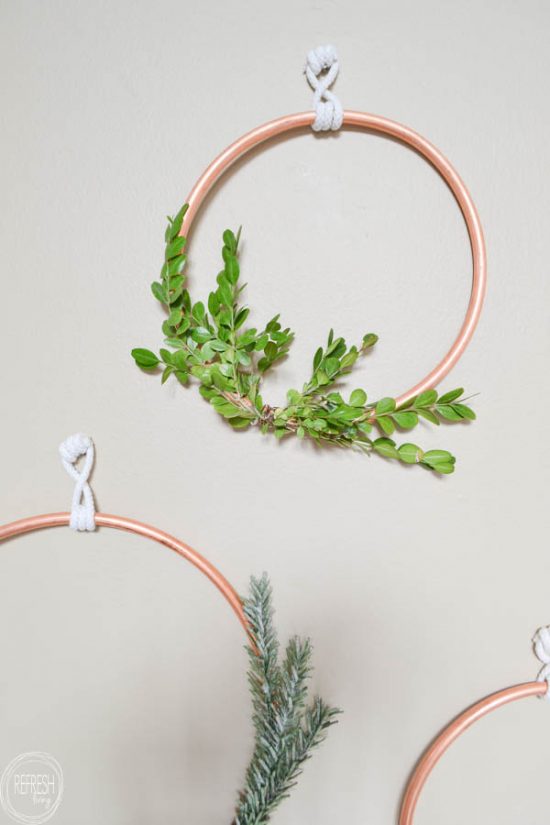 You can buy shorter lengths of copper tubing at the hardware store for a few dollars. I used 3/8″ tubing, but you could use thinner tubing and it would be even cheaper.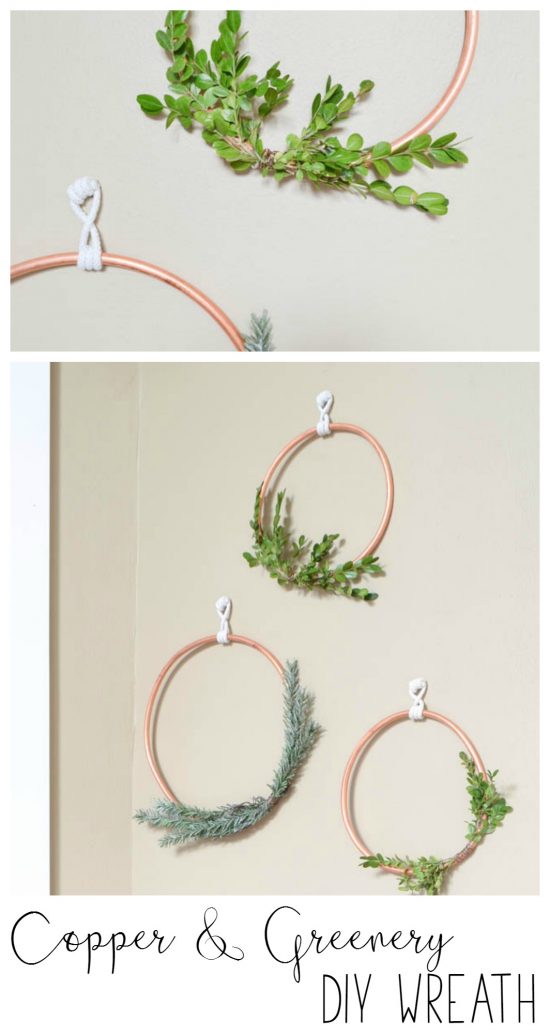 Like what you see? I'd love for you to follow along!
Facebook || Pinterest || Instagram || Google + || Bloglovin'

Join the Refresh Living DIY & Upcycling Community
Join the subscriber list to receive one to two emails per month with updates from the blog. PLUS, you'll gain access to my printables and graphics library. Every new design I create will be added here, and you'll have free access - forever!