The cardboard advent calendars with the little chocolate pieces inside were a staple come this time of year in our house growing up.  There's a nostalgic factor to them that makes me love them, but I could also do without feeding my kid's sweet tooth addiction.
I know, it's only one little piece of chocolate, and only one month out of the year, where most rules about food go out the window anyway, but I worry I'm starting to train my young kids to expect a piece of candy every day.  After Halloween, we have the "you can pick out one piece of candy from your bag each day" rule, but you better believe there's enough candy to roll right into December, which then ushers in the piece of chocolate every day in the advent calendar.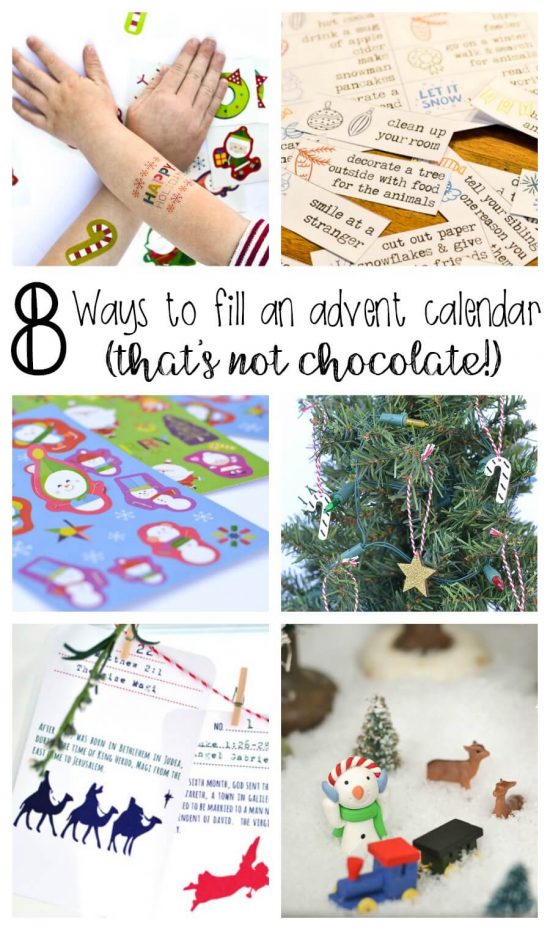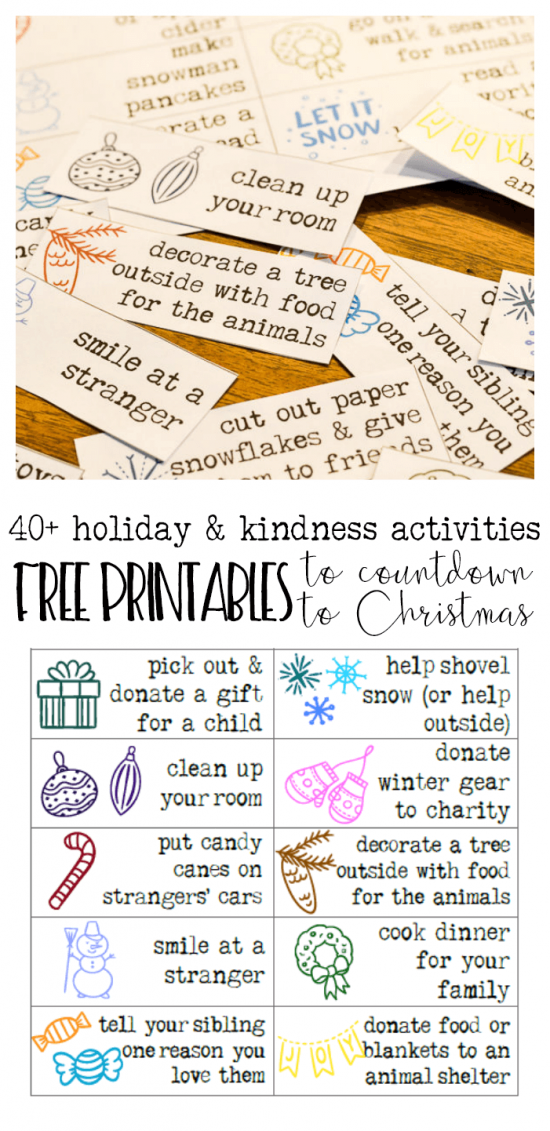 It takes three months to form a habit.  We're getting awfully close on this one.  This is precisely why I've rounded up some ideas of ways to fill your advent calendar with little treasures other than candy.  The best part?  Some of them are actually even beneficial!  Okay, but I'm still going to let my kids open a cardboard window every day and pick out the piece of chocolate. I just can't resist.
Before we get started, here are 80+ ideas to create your own DIY advent calendar!
Acts of Kindness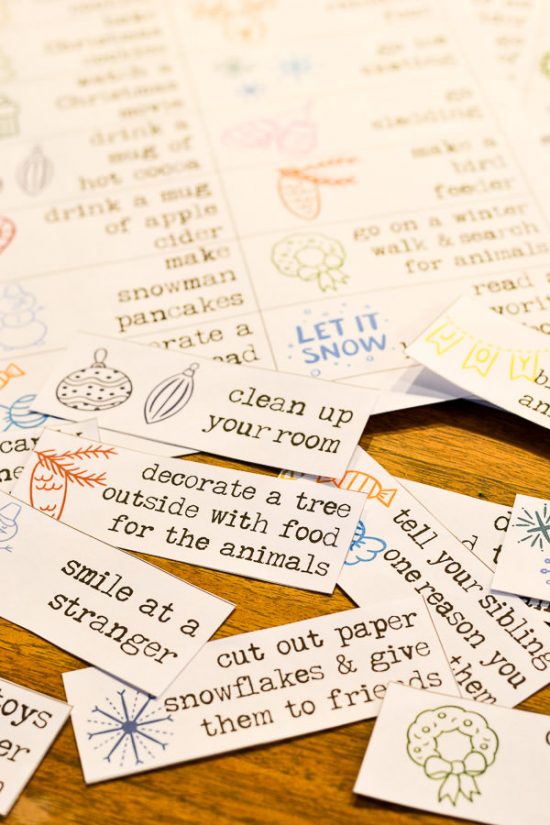 Well this beats chocolate any day!  How about having your child open up a little activity each day that promotes kindness and giving in their home, school, or community?
I've designed a free template that you can download and print right here.  Then, just write in the acts of kindness and stuff them in your advent calendar.
Holiday Fun Activities
You can also use that same template to create a fun holiday countdown advent calendar.  Each day has a little activity written on it that celebrates the fun of the season.  When stuffing your calendar, it may make sense to try to strategically place some of the activities on days you know it's possible, or going to happen anyway!
Don't want to think of your own?  I've got you covered!  I've compiled 24 kindness activities and 26 holiday activities and added them to the cards.  Plus, there are a few blank ones in the mix as well so you can add in your own.
Bible Verses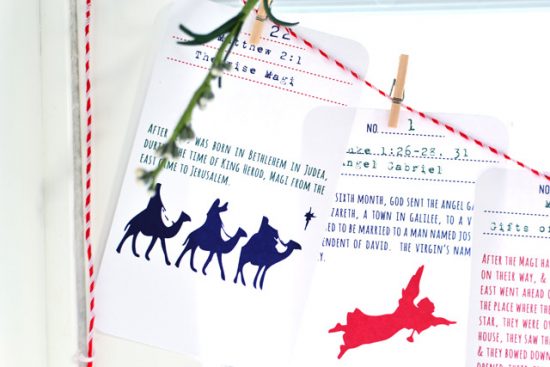 An advent calendar with verses from the Bible is a great way to highlight a part of the Christmas story every day leading up to Christmas.  This Christmas story advent calendar can be printed on 3″ x 5″ cards and stored in envelopes or added to a garland banner with clothespins.
Happy Home Fairy has a free printable advent perfect for younger kids, too.
Mini Ornaments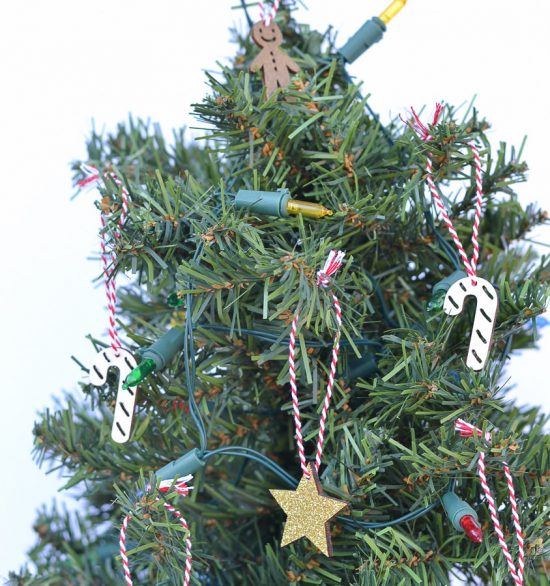 We have a small tree that sits in our girls' room, so they love adding new ornaments to their tree.  You can usually buy a pack of a bunch of mini ornaments, or these were little wood gift tags that I bought on clearance last year, and now work perfectly as little ornaments.
Puzzle Pieces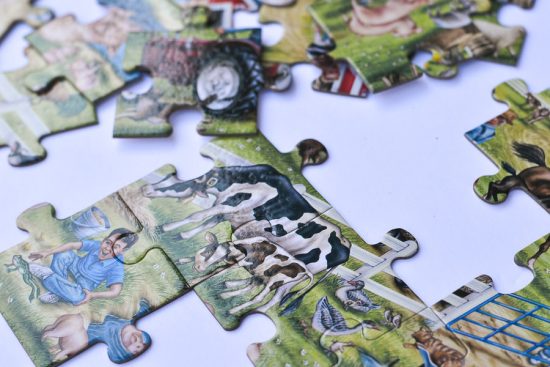 24 piece puzzles are pretty easy to find, and are the perfect size for young kids to put together.  It'd be extra fun if the puzzle had a holiday theme!
Temporary Tattoos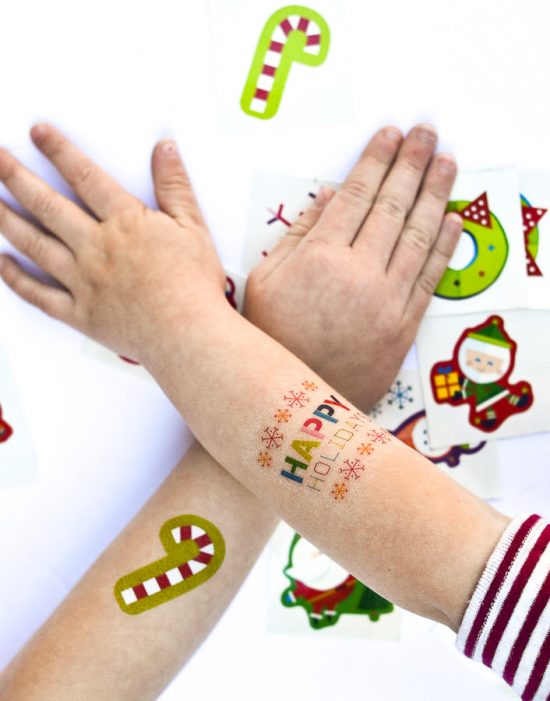 What kid doesn't love a temporary tattoo, or 24 temporary tattoos, for that matter?
Stickers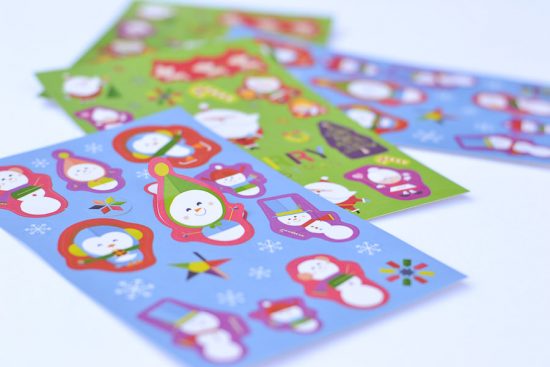 Although they don't cost much, young kids love stickers!  We had to instate a rule that stickers can only be used in our home on paper or on our skin, because we were finding them on the walls, the fridge, the toilet, and even the dog's nose.
Christmas Figurines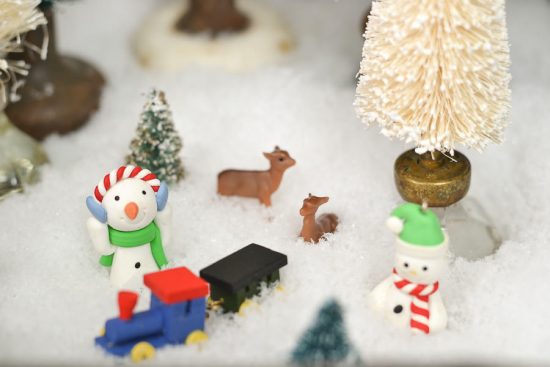 My girls love to help set up our Christmas scenes every year, so giving them a mini figure to add to their own little Christmas set up is so much fun for them.  Craft stores always have multi packs of small figurines, or even mini ornaments with the hangers removed, that would work perfectly for little hands.
 
Like what you see? I'd love for you to follow along!

Join the Refresh Living DIY & Upcycling Community
Join the subscriber list to receive one to two emails per month with updates from the blog. PLUS, you'll gain access to my printables and graphics library. Every new design I create will be added here, and you'll have free access - forever!