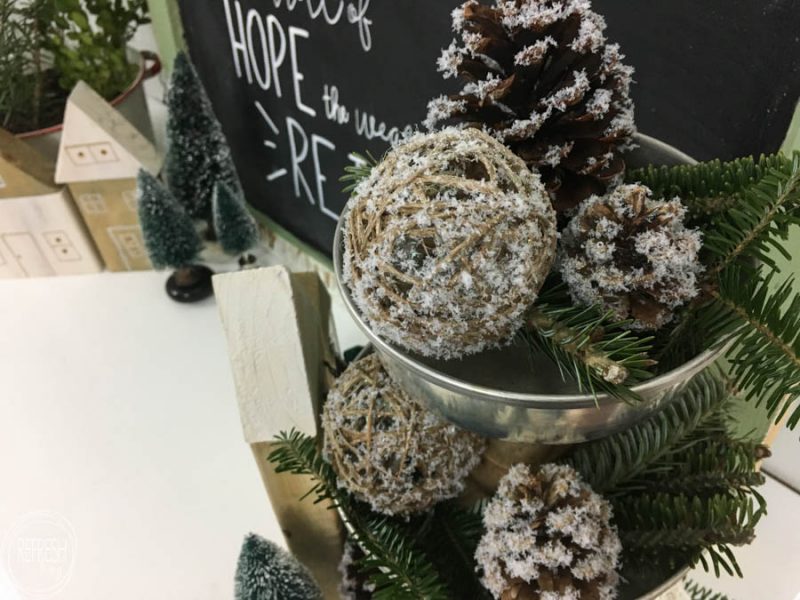 It's the first Tuesday of the month, and time for another Create with Me Challenge!  This month, the winning item was pine cones, which, considering the season, seemed like the perfect choice for an easy holiday decoration.
That's how I decorate – without spending a lot of time or money on most projects.  I wanted to keep this one simple, but one that would fit into the rustic holiday elements I have in my home for Christmas.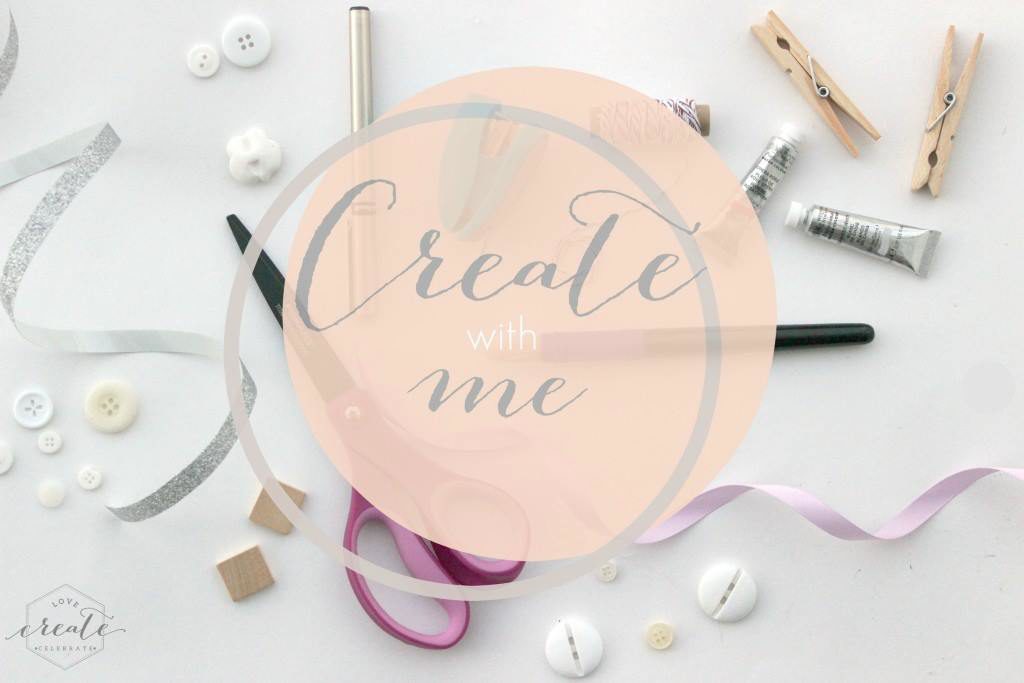 Before I show you what I created, take a moment to vote on the item we should use next month in a project!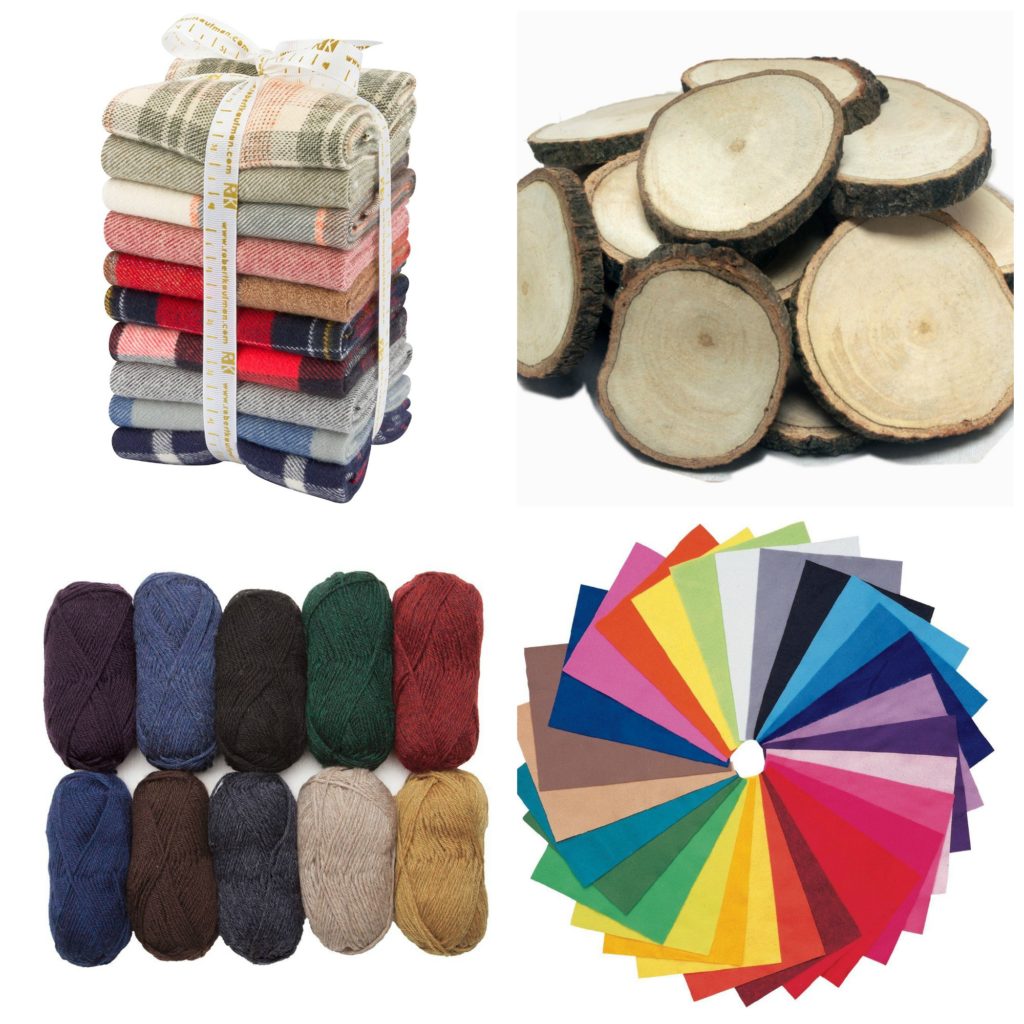 All survey images via Amazon.com
Create your own user feedback survey
If you can't see the survey, CLICK HERE TO VOTE!
I can't wait to challenge myself with a new material next month, but for now, back to my pine cones.  I had a bag of fake snow leftover from my DIY snow globes from old glass jars, so I decided to put it to good use as part of this project.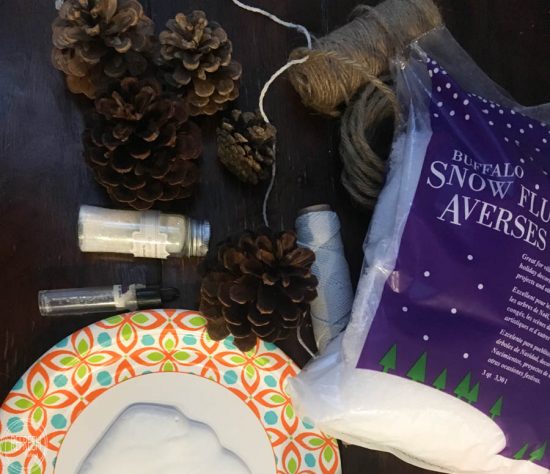 Basically, all I needed was some pine cones we collected from the backyard and the park, glue, fake snow, and a little bit of white glitter.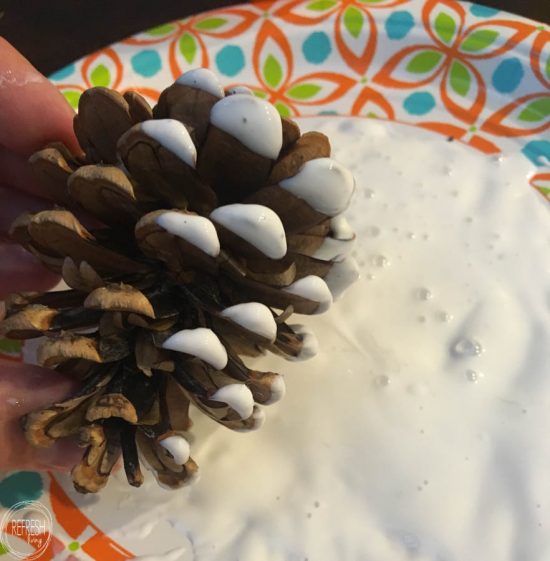 I poured the glue on a plate and just rolled the edges of each pine cone in the glue.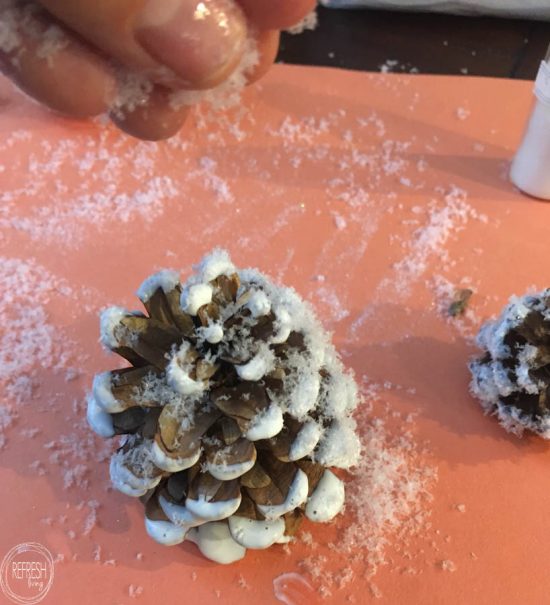 Then, I sprinkled fake snow on top, and added a bit of glitter.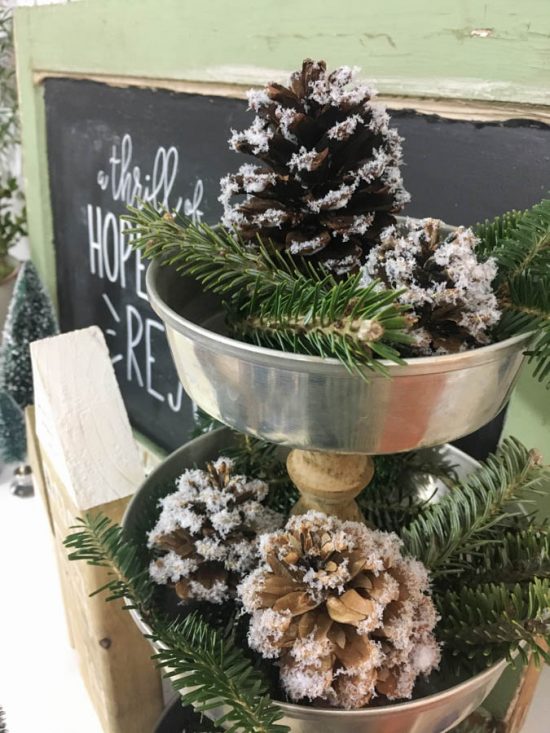 The glue only settles on the outside parts, so it looks just as would if the pine cones were sitting outside in a light snowfall.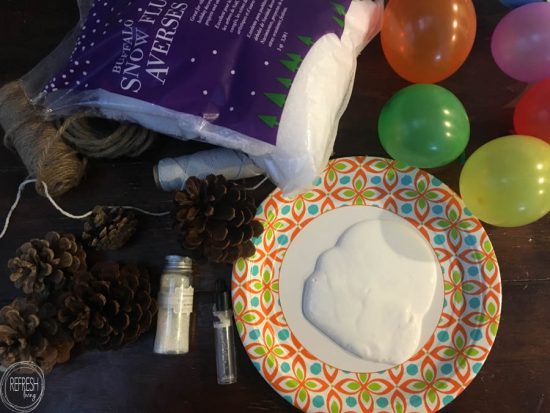 Since I had all the supplies out, I decided to try to use them for another quick decor project.  I pulled some jute twine and cotton string from the basement, along with a couple of water balloons.
After blowing up the balloons, I dipped the string in the glue, and then used my thumb and pointer finger to squeeze off some of the excess glue before wrapping it around the balloon.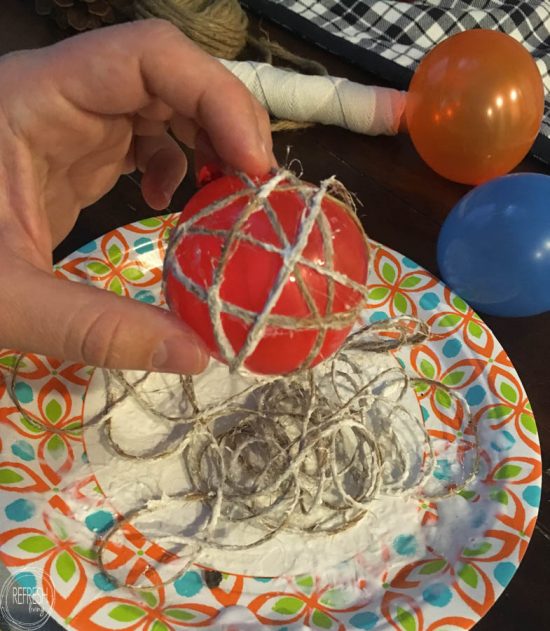 I made sure to wrap it in a random way and cover up any huge gaps with the string.  While it was still wet, I sprinkled a little fake snow and a little glitter on them, and then set them out to dry.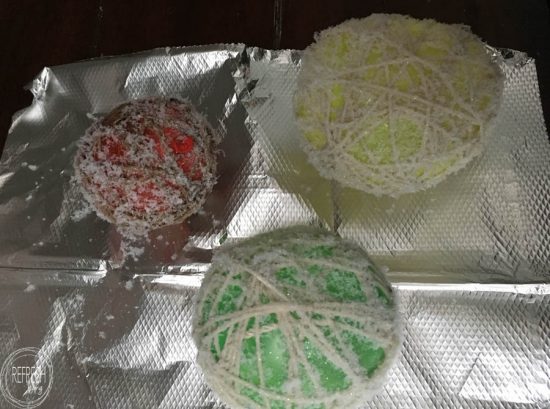 Messy?  Yes.  Easy?  Definitely.  Cheap? You betcha!  In fact, since I had everything laying around my house, it was free in my book.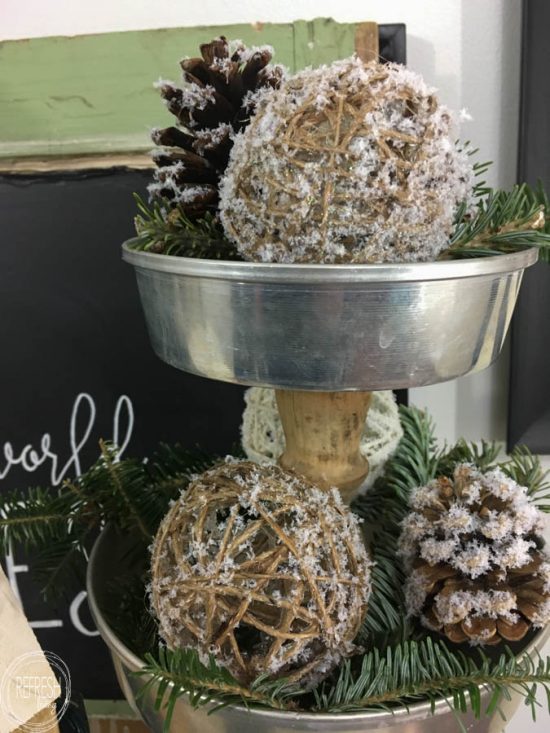 I added some of the cuttings from our Christmas tree to this tiered stand I made from old pie plates and a spindle and I called this pine cone project (+ a bonus rustic string ball project!) a success.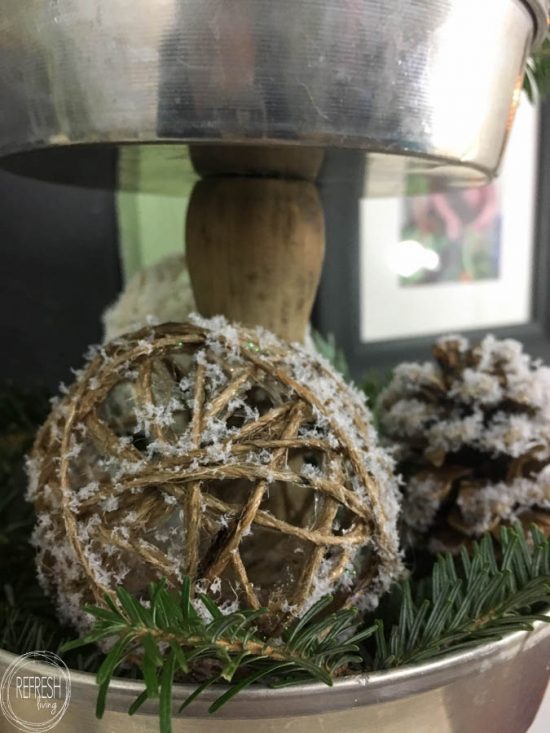 I think these twine balls would also look great as ornaments on a rustic Christmas tree.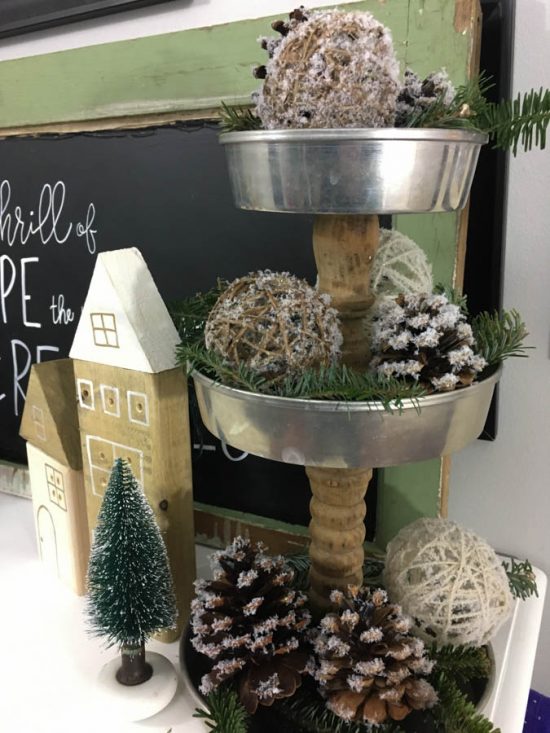 These were two easy DIY projects that can stay out well past Christmas!
Take a look at these other holiday projects inspired by pine cones.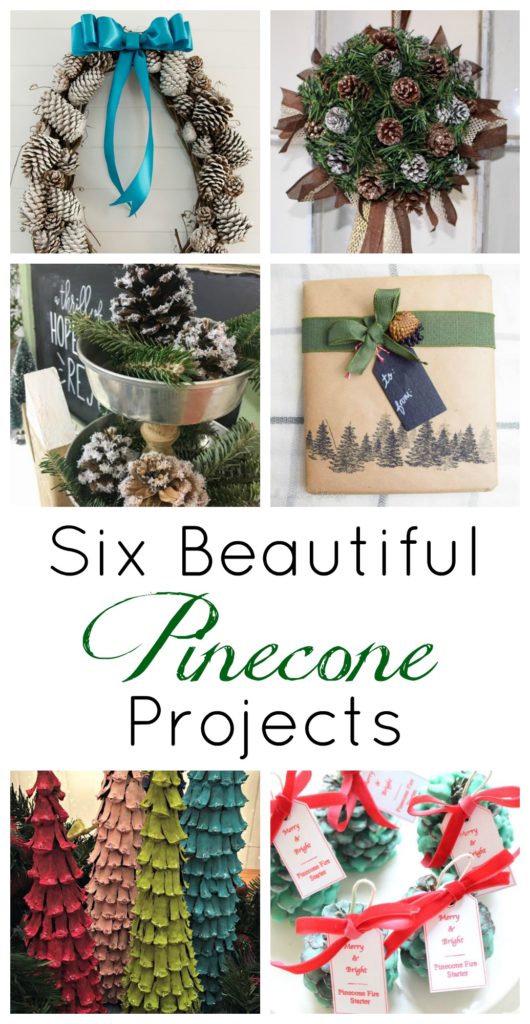 Snow Tipped Pinecone Wreath- Little Bits of Home
Pinecone Kissing Ball- Our Crafty Mom
Snow Covered Christmas Decor- Refresh Living
Dipped Pinecone Gift Wrap Embellishment- Making Joy and Pretty Things
Jewel Toned Pinecone Trees- Knock it Off Kim
Pinecone Fire Starter- My Life from Home
Like what you see? I'd love for you to follow along!
Facebook || Pinterest || Instagram || Google + || Bloglovin'
Join the Refresh Living DIY & Upcycling Community
Join the subscriber list to receive one to two emails per month with updates from the blog. PLUS, you'll gain access to my printables and graphics library. Every new design I create will be added here, and you'll have free access - forever!