Advent calendars are one of my favorite Christmas memories from growing up.  Yes, we always had a chocolate calendar, but the ones I loved the most were the interactive ones where you put an ornament on the wooden tree, or moved a carved wood figurine and hung it on a little nail.
Considering advent calendars were one of my favorite things growing up, you better believe I also have them in our home for my young girls, too.  I've looked around in stores for advent calendars similar to the ones we had growing up, but I'm always underwhelmed.  They just aren't the same as they used to be.  Plus, you can probably guess that I don't like the price tag on most of them either.
So, I set out to create an interactive advent calendar for my kids this year. To give myself an extra challenge, I decided to create an upcycled advent calendar, for less than $9!
Supplies needed to make the advent calendar
mini muffin tin
Advent calendar numbered circles – download them below (or you can cut circles from the magnets and design your own!)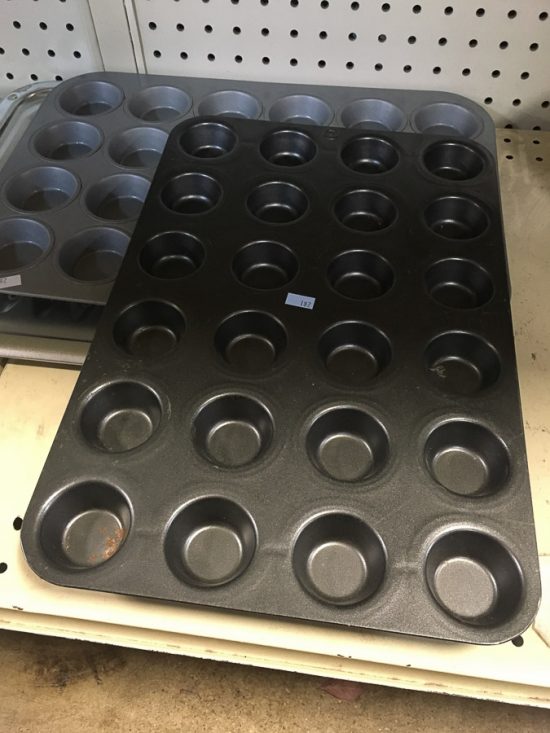 I found a mini muffin tin from the resale store, cleaned it up really well, and then spray painted it white.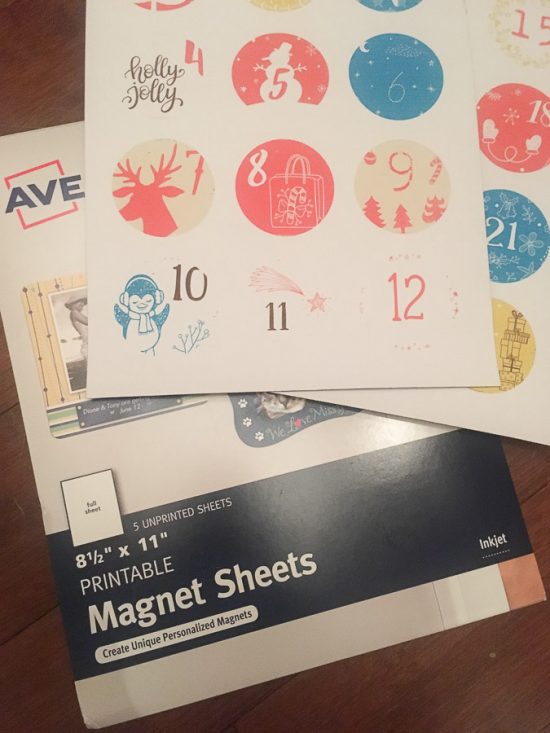 I decided to use these printable magnet sheets to create the circles that would cover up the holes in the calendar.  I'm sure you could also glue a magnet to the back of every circle, but this was obviously much faster, and the magnet attaches around the outside of every opening, so nothing falls out until the magnet is lifted off the pan.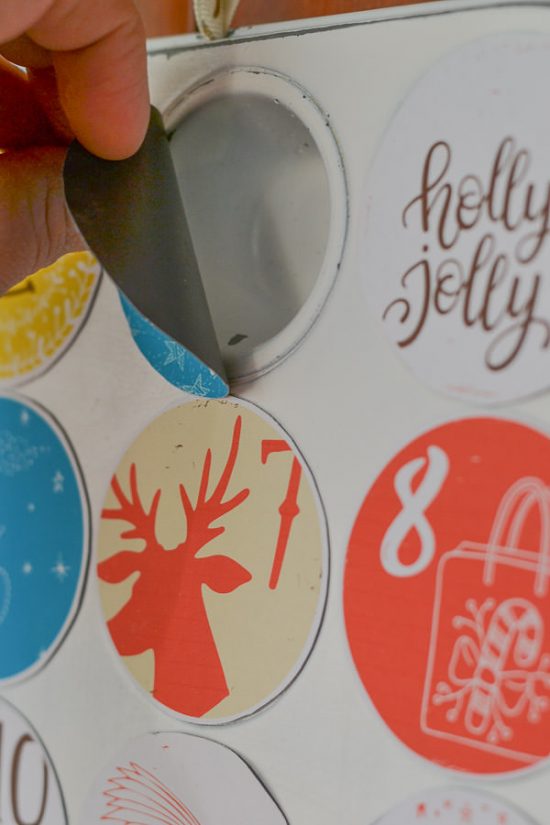 I created these numbered circles that are the perfect size to cover up the holes on a mini muffin tin.  If you'd like to use these instead of creating or drawing your own, you can download them after signing up to join my email list.
Basically, I send an email once a week with the projects I've been working on.  PLUS you'll also gain access to my full graphics library where I compile all of my free printables!  You'll have access to everything I create, forever, for free.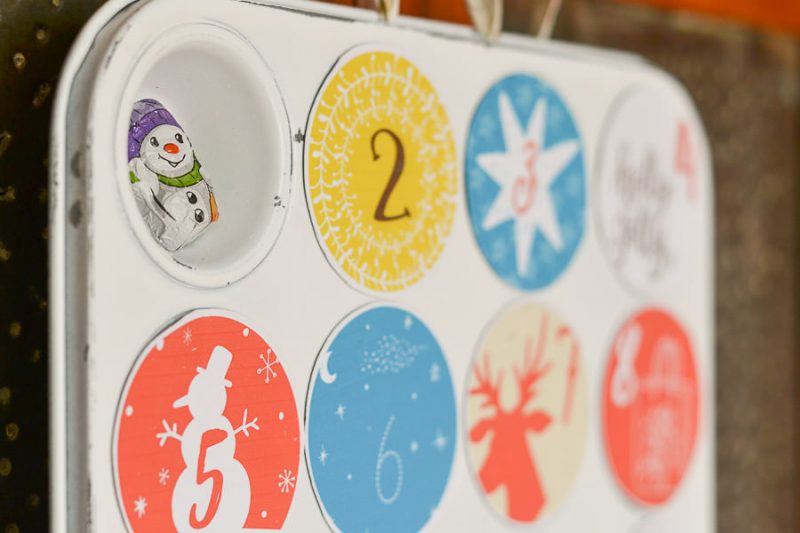 After the circles are printed and cut out, they just sit on top of the opening.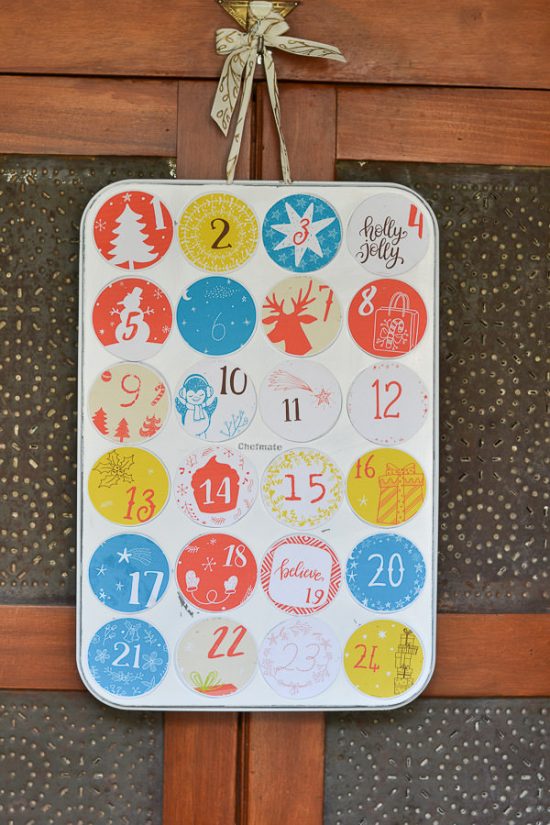 In the image, I showed a piece of chocolate inside, but in our calendar this year I'm actually adding little activities for the kids to do every day leading up to Christmas.  Many of them are activities that promote kindness and giving, but some of them are also just pure Christmas fun!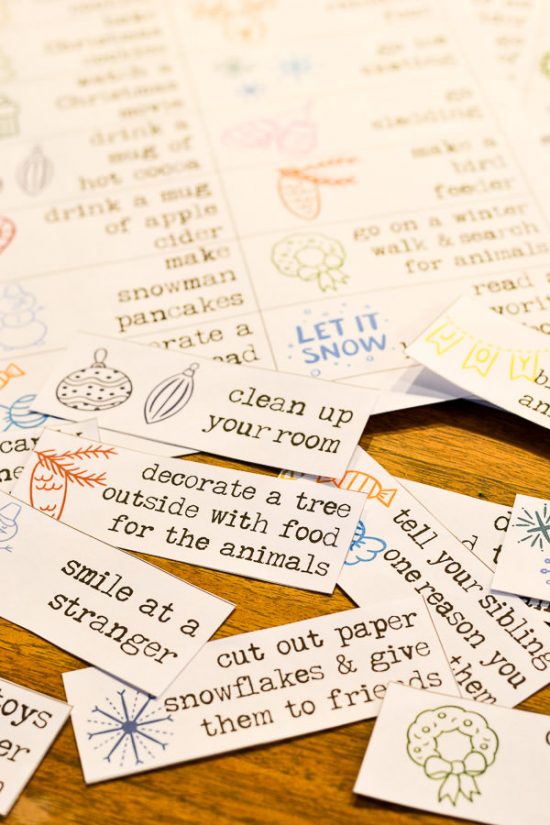 Remember that graphics library I mentioned earlier?  If you sign up for my newsletter, you'll have access to the free printable of over 40 Christmas countdown activities that you can simply print out, cut up, and add to your own advent calendar.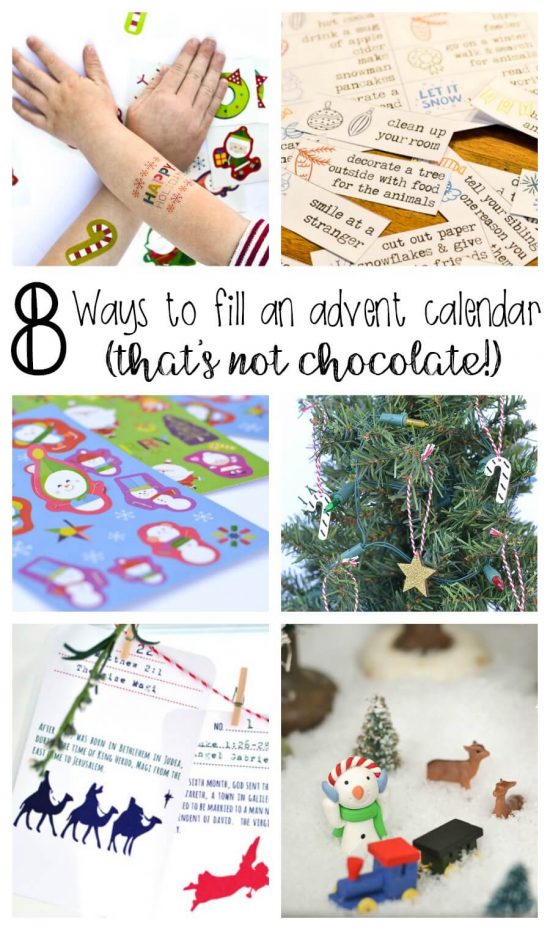 Or, if you're looking for other ways to fill up an advent calendar, I've put together eight of my favorite ideas in this post.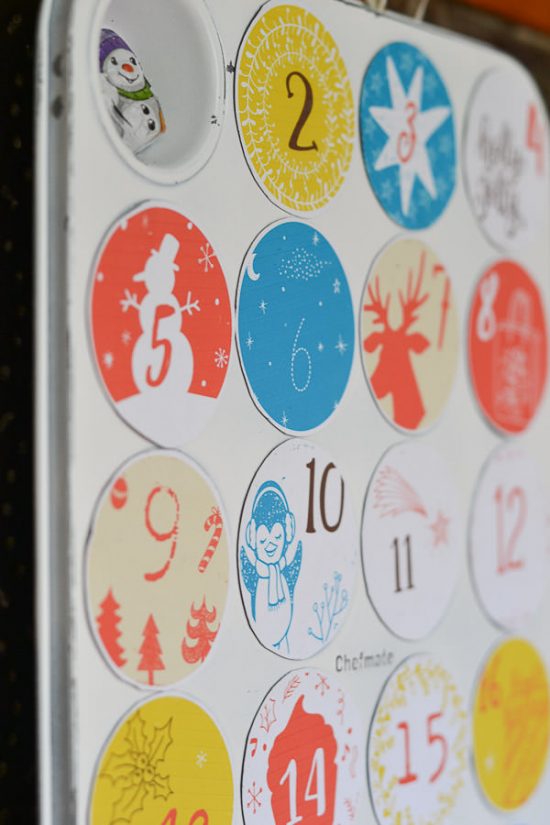 If you use my circles for your advent calendar, just make sure that the circles completely cover your muffin tin holes, with some extra room on the outside.  The first time I make my circles a little too small, and there wasn't enough room around it to grip to the tin, and some of them were falling off when the chocolate went inside.  I updated the circles on the printable to be a little bigger, but you should double check with your specific tin, and cut the circles a little bigger (or smaller) if needed.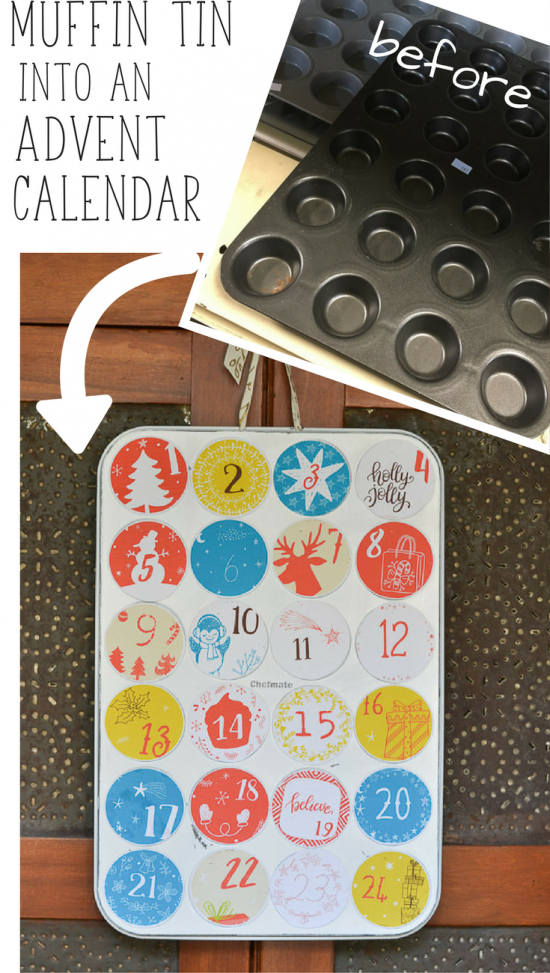 It was such an easy project, and the girls can't wait to remove a magnet every day.
Like it? Pin it. (Thank you!)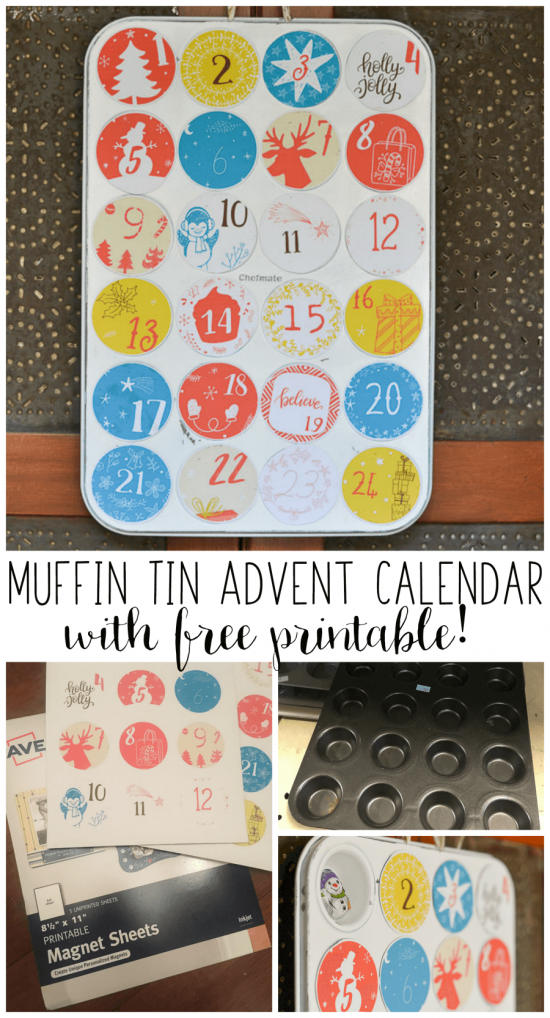 Like what you see? I'd love for you to follow along!

Join the Refresh Living DIY & Upcycling Community
Join the subscriber list to receive one to two emails per month with updates from the blog. PLUS, you'll gain access to my printables and graphics library. Every new design I create will be added here, and you'll have free access - forever!