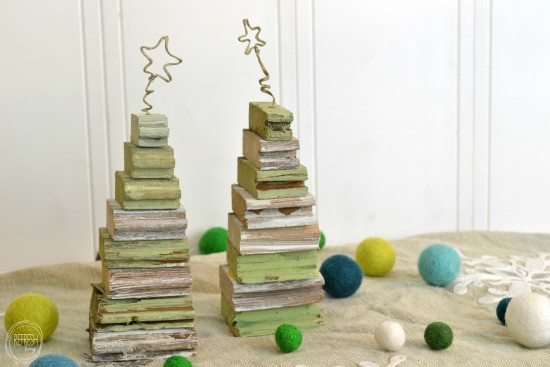 If you've been following along for awhile, you may have seen a couple of posts with this antique beadboard taken from an old milk barn in Wisconsin.  (Click on the image to view the post.)
Scrap Wood Pumpkins
Scrap Wood Address Sign
Thanksgiving Tablescape
It's all because of this bathroom, where I installed the beadboard on the ceiling!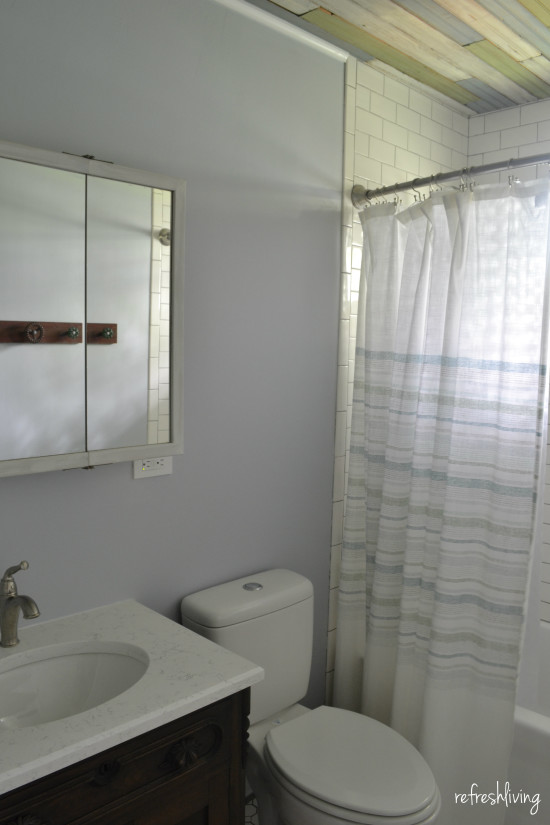 Anyway, I have almost run out of the leftovers, but I have this project, and one more still to share with you before I'm done with this awesome stuff.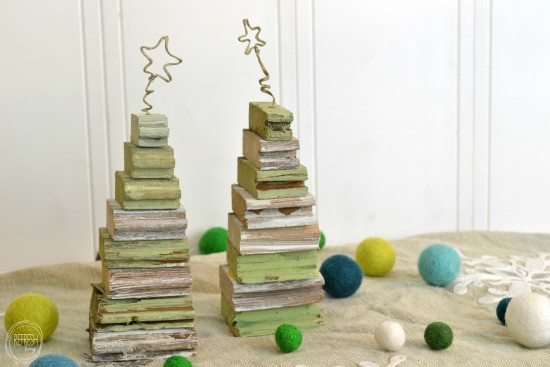 All I did to make these trees was to take the leftover planks and cut them into pieces, each one a bit smaller than the next.  Most of them were already painted in white or green milk paint from the ceiling, so I just added a little paint to the ones that didn't have it, and then glued the pieces together.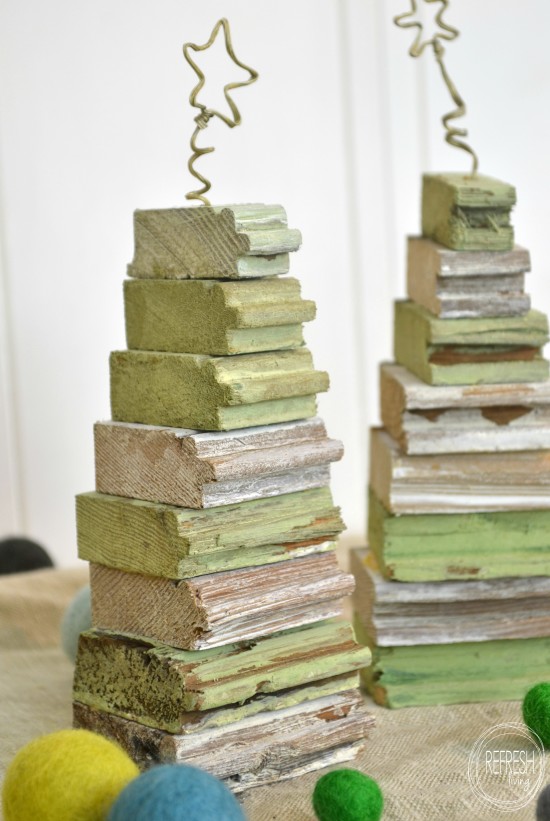 For the top star, I used some picture frame hanging wire and spray painted it gold.  I drilled a hole in the top and added a little glue to hold the star in place.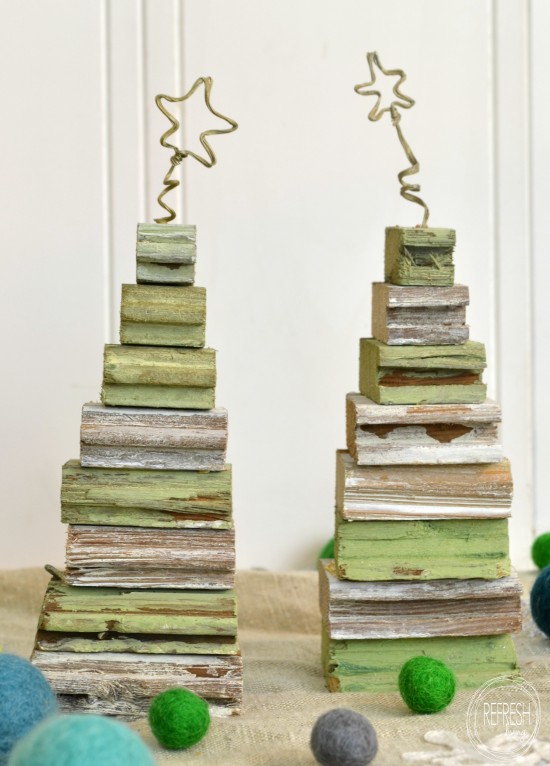 A few more DIY holiday crafts you might enjoy:
Like what you see? I'd love for you to follow along!
Facebook || Pinterest || Instagram || Google + || Bloglovin'
Join the Refresh Living DIY & Upcycling Community
Join the subscriber list to receive one to two emails per month with updates from the blog. PLUS, you'll gain access to my printables and graphics library. Every new design I create will be added here, and you'll have free access - forever!