I love a free project – especially one that saves something from a landfill and adds some sparkle to my home! These snowflakes are made with old toilet paper tubes and are simple to make.  So simple, in fact, that a group of my students were able to easily make them, and give them as gifts to their parents for the holiday and Christmas season.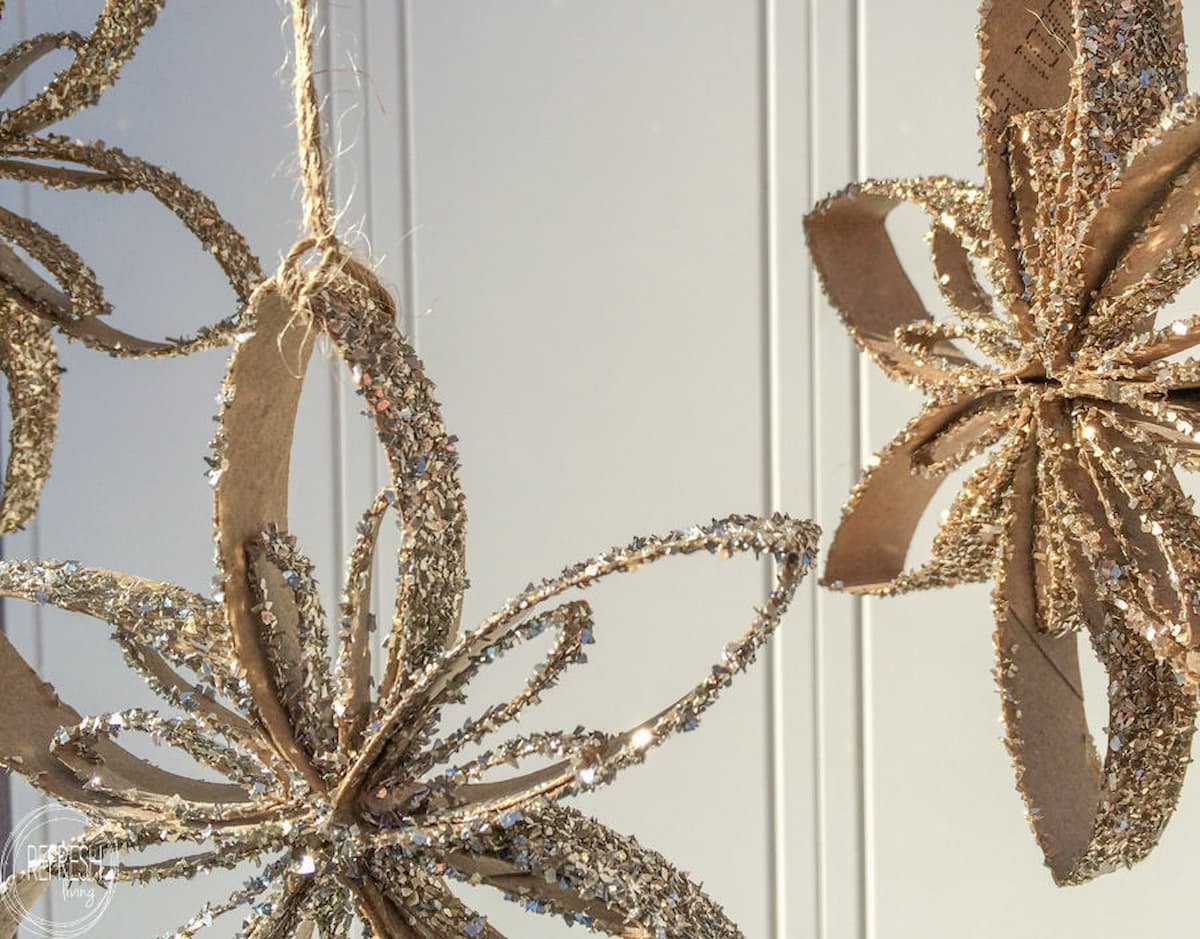 Supplies Needed
toliet paper or paper towel tubes
school glue
tacky glue or hot glue
glitter
First, collect up some empty toilet paper or paper towel tubes.  One toilet paper tube will make one snowflake.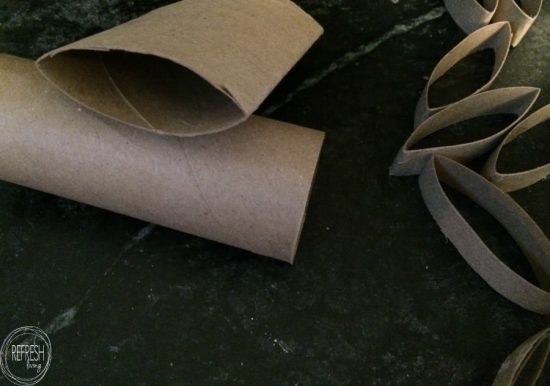 Next, crease the tube down flat, and cut it into 6 strips about 1/2 inch thick.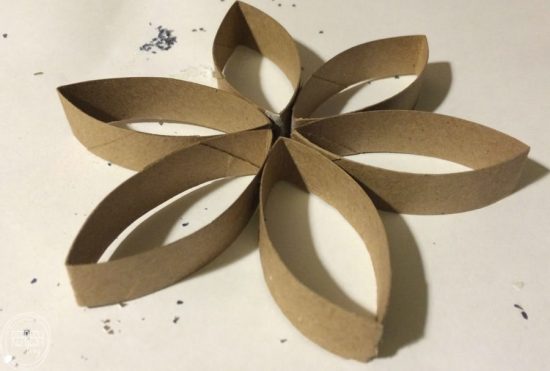 Use quick-drying tacky glue, or hot glue, to glue the points of the tube to one another, forming the snowflake shape.  (Because tacky glue takes a bit to dry, I'd recommend completing this step, and then letting it dry before assembling the other pieces.  Hot glue will allow the pieces to stick together right away, which will speed up the crafting process!)
Use the leftover amount of tube to cut 6 thin strips, about 1/4 inch thick, and fold each of those pieces in half.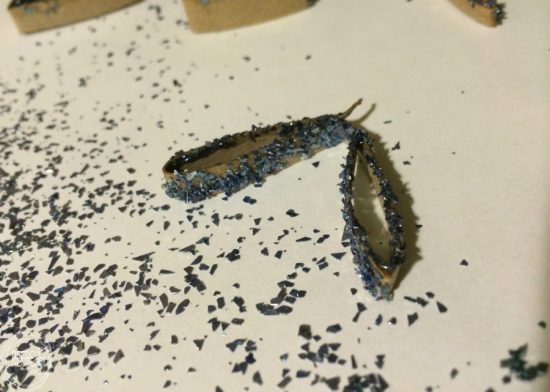 Use school glue to paint some glue on the outside edge of the pieces.  You'll do the same for the large snowflake as well.
Dump glitter over the areas with glue and let it dry.
Who would have thought cardboard tubes could look so pretty!  I've only made this design, but you could get creative on the types of snowflakes you make.
Wouldn't this be a great craft project to have older kids make in their classroom as a gift for their parents?  I made them with a group of 6th graders and they had a lot of fun with it.  Having taught 5th grade, too, makes me think that they'd be successful with creating them as well.  You could even have the students glue a picture to the center of the snowflake to personalize it!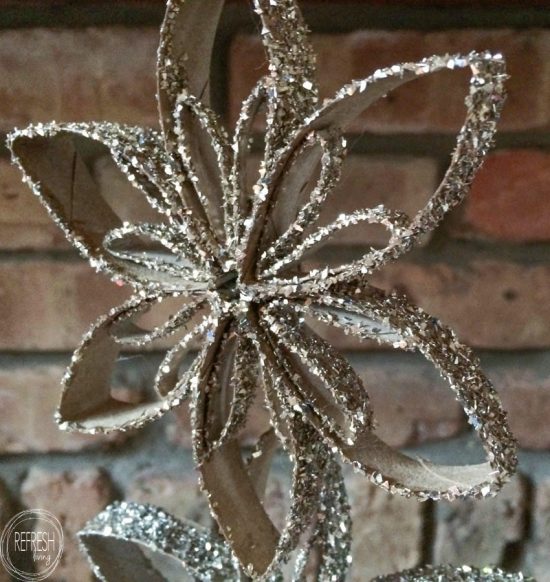 You could use these as DIY ornaments, make a garland out of them, hang them in your windows, or use them as little stocking ornaments.  Plus, I'm sure all you creative folks out there can think of a ton of other ways to use these to decorate for the holidays!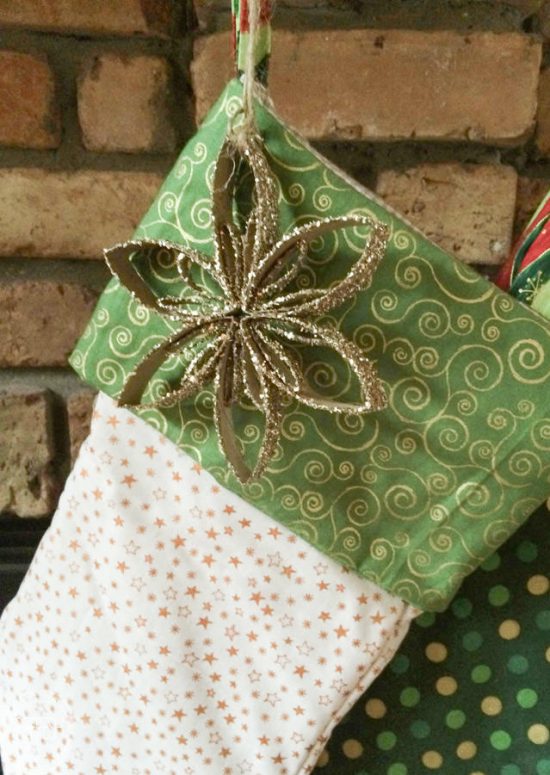 Like it?  Pin It. (Thank you!)
Like what you see? I'd love for you to follow along!

Join the Refresh Living DIY & Upcycling Community
Join the subscriber list to receive one to two emails per month with updates from the blog. PLUS, you'll gain access to my printables and graphics library. Every new design I create will be added here, and you'll have free access - forever!