Succulents are hardy little plants that require very little care to stay alive. This post has the basics on how to plant succulents so they don't die and how often you should water succulents so they survive and thrive.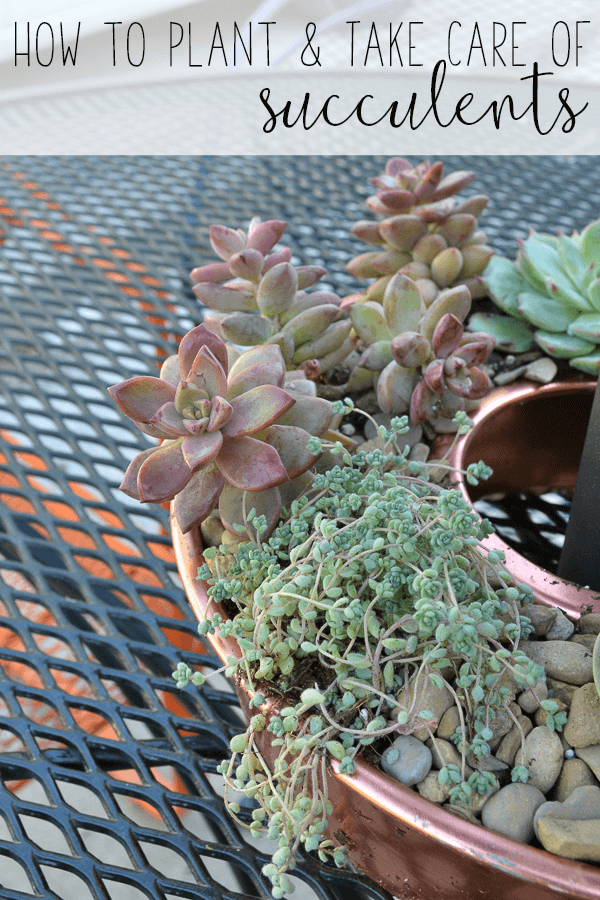 Everyone always says that succulents are impossible to kill.  I would beg to differ, because I had quite a killer streak of keeping succulents alive in my house.  This black thumb continued until I figured out the best way to plant and care for succulents.  Now, even though I'm somewhat of a forgetful plant caretaker, I still have amazing succulents that are thriving.  Plus, I've learned how to propagate succulents, which means I'm swimming in cute little succulents plants.
I've organized all my tricks for keeping succulents alive into four main categories.  These are the main questions I get asked about succulents, but if you have more questions, or other tricks for keeping them alive and thriving, please feel free to write them in the comments!
How to Keep Succulents Alive
Do succulents need a container with drainage holes?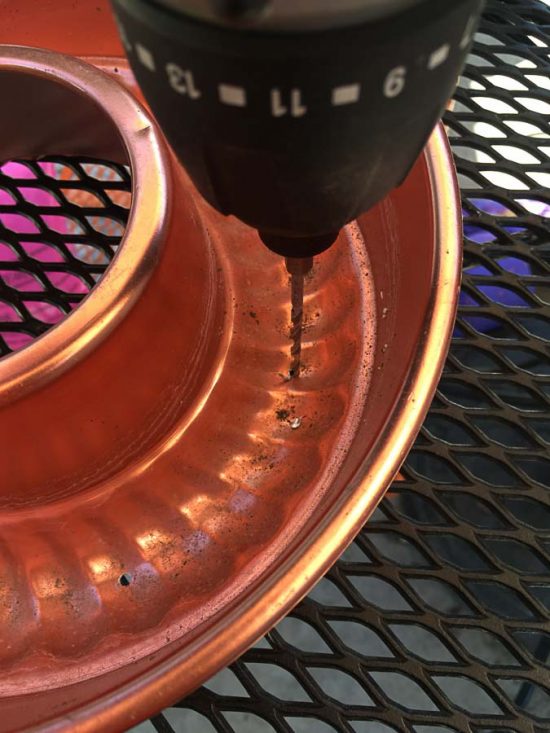 Yes, it's best to plant succulents in a container with drainage hole, but I've also figured out a way to plant some of my indoor succulents in containers without drainage.  Basically, succulents need well-drained soil to survive.  If their roots sit in water or moisture, they become moldy and the plant will die.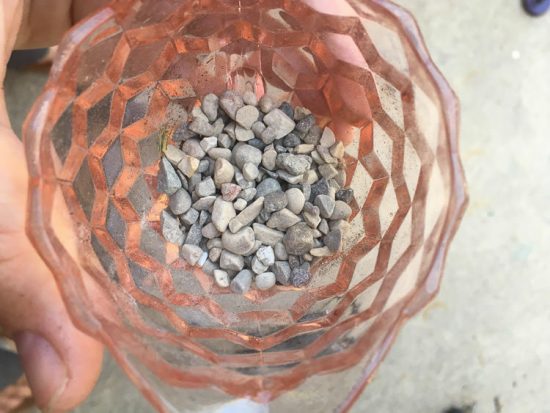 The trick to planting succulents in a container without drainage holes is to add a layer of pea gravel into the container you are planting the succulent in, before adding any soil.  This creates a drainage-like effect that keeps the roots from sitting in excess water.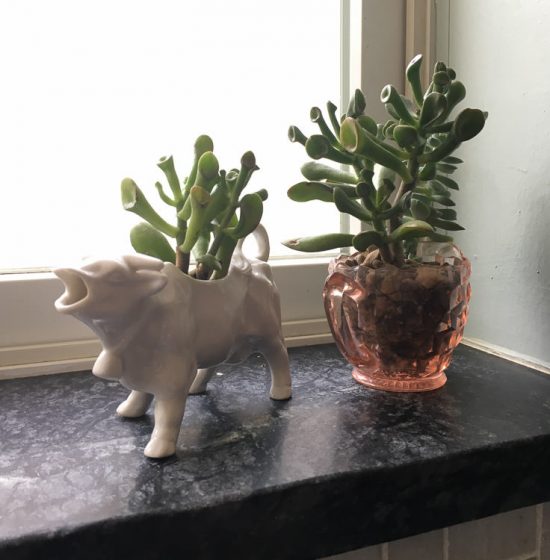 I was skeptical when I first tried it out, but I have two dishes in my kitchen window without drainage holes, and those succulents have lasted well over a year, and continue to grow and thrive.  (I know, I really need to transplant the ones in the pink dish; they have grown so much they don't really fit into it anymore!)
How much water do succulents need?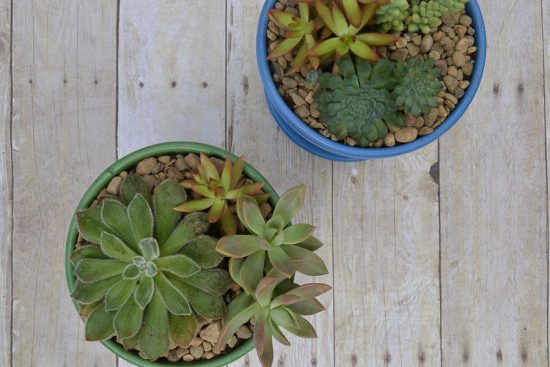 Not much.  In fact, over watering will kill your succulent much faster than under watering it.  In my small dishes without drainage holes, I add a tablespoon or two of water about once a week.  In my dishes with drainage holes, I add enough water to completely moisten the soil every several days.  Basically, water the soil until it is slightly moist.  Then, allow the soil to dry out completely before watering them again.
I've found that when I forget to water my succulents, their leaves start to lose their firmness, which is a sign I've left them without water for way too long.  But, once they are watered, they perk right back up and are just fine.  On the other hand, it's much more difficult, and I've found more often than not, impossible, to reverse the damage caused by over watering.
Err on the side of caution to start and give the little guys less water than you think they need, especially if they are in a container without drainage holes.
Do succulents need to be placed in a sunny spot in your home?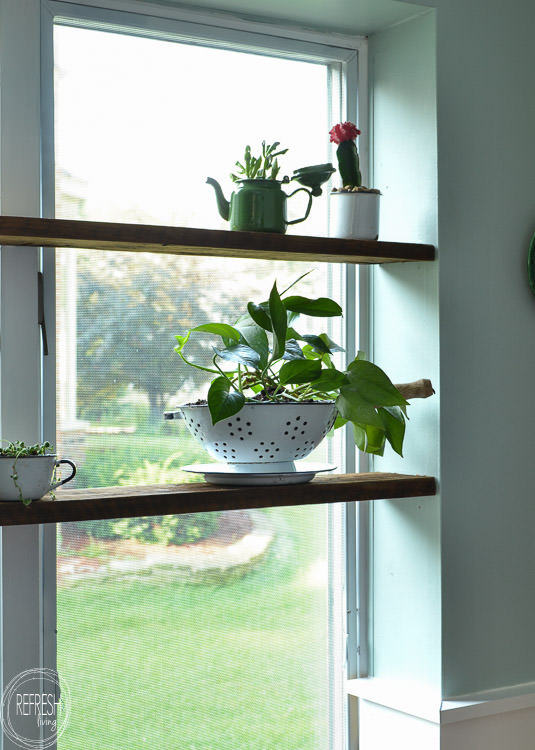 Yes, succulents most definitely need direct sunlight.  I would recommend a windowsill that receives a substantial amount of sun.  I've tried growing them in containers on my kitchen table that is close to a window, but doesn't receive direct light throughout the day, and they did not do nearly as well as those in the windowsill.
Do succulents need special soil?
There is soil that is formulated specifically for succulents and cactus plants.  It mimics the soil found in their natural habitat and allows for proper drainage.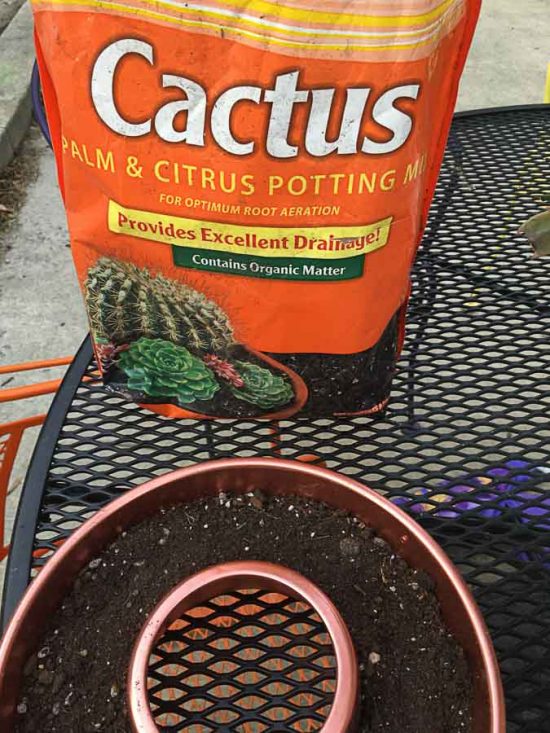 You never want the leaves to sit in water because it can cause rot, so I add a layer of pea gravel on top of the soil as well.  This gives the leaves something to rest on that does not hold moisture, thus keeping them dry and happy.
What about if I keep them outside?
In some areas, you can plant succulents right in the ground and they will survive year round.  Where I live that is definitely not the case, but if you live in zones 8 or 9 in the United States, you might want to look into it. (Or maybe you already know, because you see them growing naturally!)  I know nothing about living in mild year-round temperatures, so I will just speak to how to grow them in containers outdoors.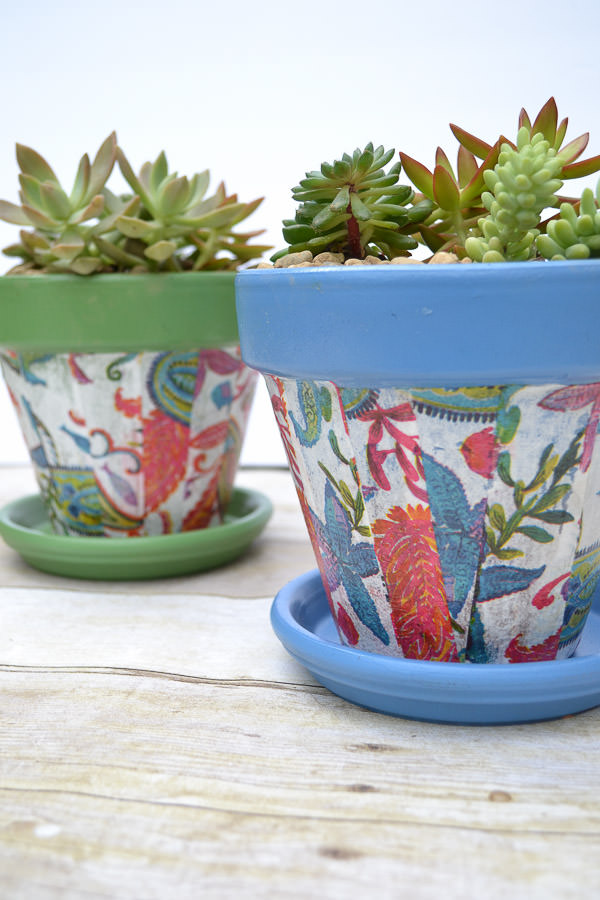 If you plan to place your container of succulents outdoors, I would definitely recommend making sure it has adequate drainage holes.  If it rains enough, the soil will never have time to dry out, and the water will just sit in the bottom without those holes.
Also, you'll need to pull your container inside once the weather is too cold for them to survive.  I always take mine inside when the nights get to be in the upper 40s, but definitely before any frost.  They certainly can not handle a frost.  Just be sure to put it in a sunny window and water every so often, as mentioned above.
Like it? Pin it. (Thank you!)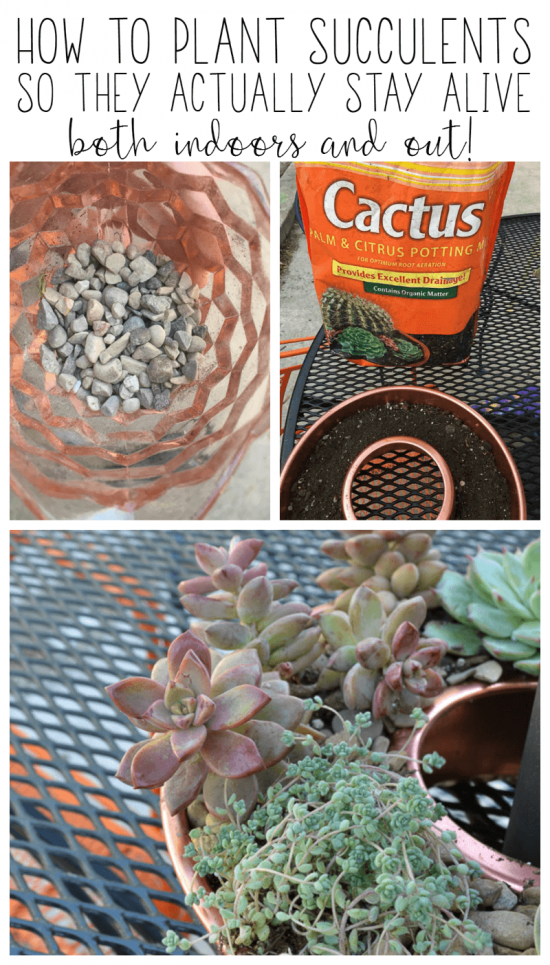 A few other posts you might enjoy:

Join the Refresh Living DIY & Upcycling Community
Join the subscriber list to receive one to two emails per month with updates from the blog. PLUS, you'll gain access to my printables and graphics library. Every new design I create will be added here, and you'll have free access - forever!