Reuse an old jello mold to make DIY planter that fits around your patio umbrella!
I usually pass up the jello molds I see at the thrift store, but when I saw this copper one, I just couldn't resist.  Granted, I didn't actually know what I was going to do with it at the time I bought it, but sometimes I'm guilty of those types of purchases.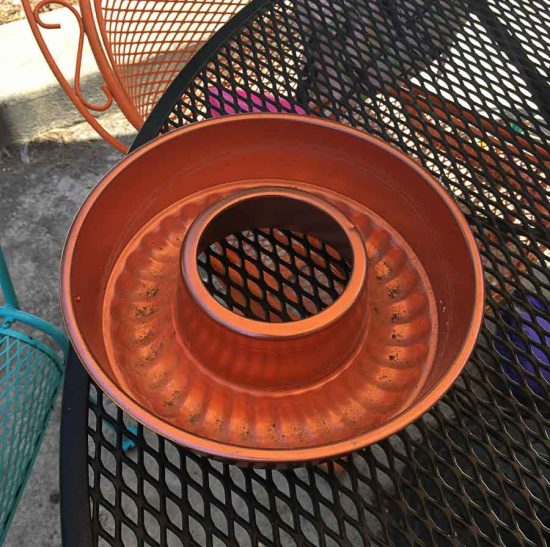 I've tested out bundt pans to see if my umbrella pole would fit through them in the past, but the opening is just a bit too small in all the ones I've seen.  But this jello mold has a large enough hole to fit the pole, with plenty of room to spare.  After testing it out just to be sure, I put together my little succulent garden.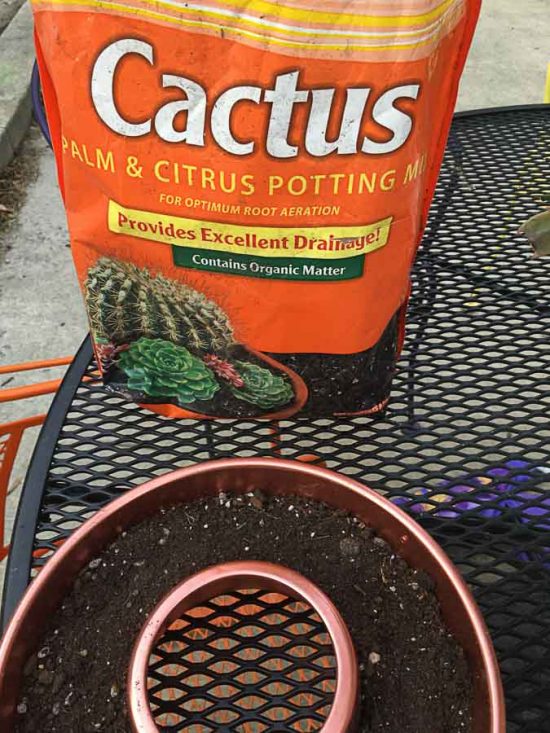 I've put together a complete post on how to plant succulents so they stay alive forever.  Well, maybe not forever, but it covers how to plant them so they can thrive for a long time.  I would definitely recommend taking a quick look.  You'll actually see some of the jello mold pictures used in the post!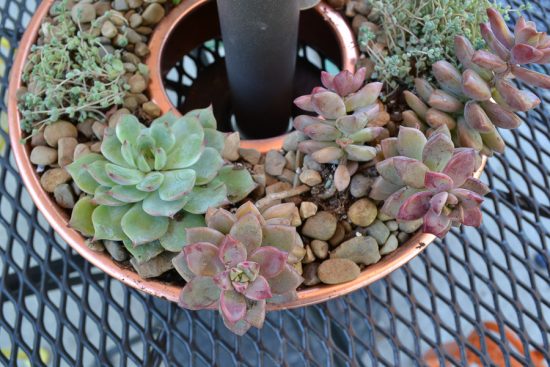 After filling it with rocks and a little succulent dirt, simply arrange the succulents, and then fill them in with more dirt.  The final layer is a touch of pea gravel.  I love the way the little rocks look on top, but they are also there for the health of the plant.  (I explain it all in this post: how to plant succulents.)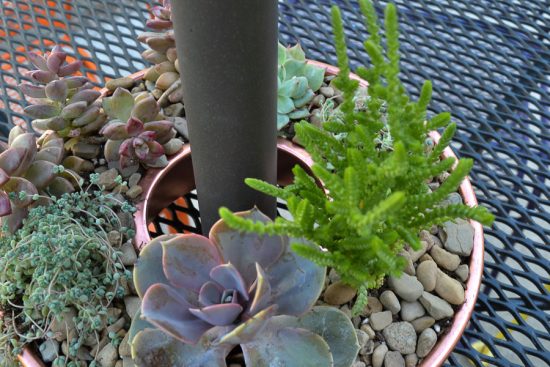 Of course, I'll pull the planter in over the winter, probably at the same time that we put our patio table in the garage.  These little succulents wouldn't stand a chance against Chicago winters!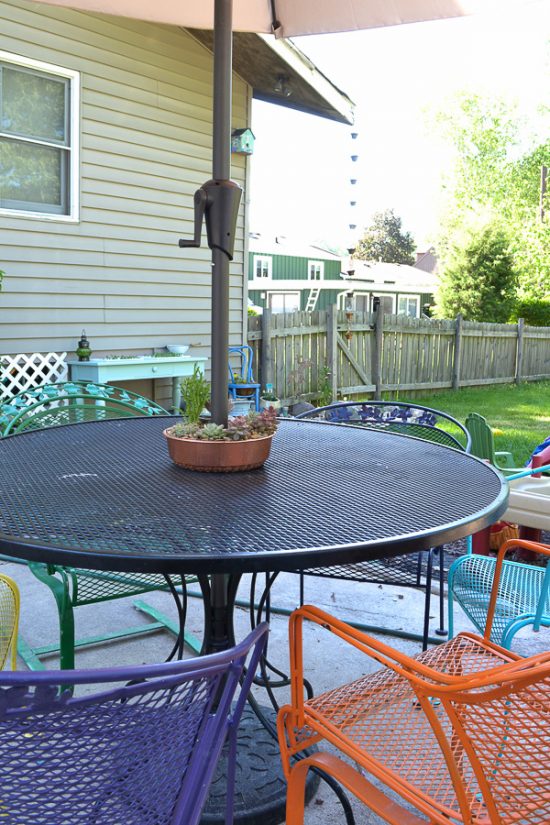 This planter couldn't have been any easier to make, and for $1, it can't be beat!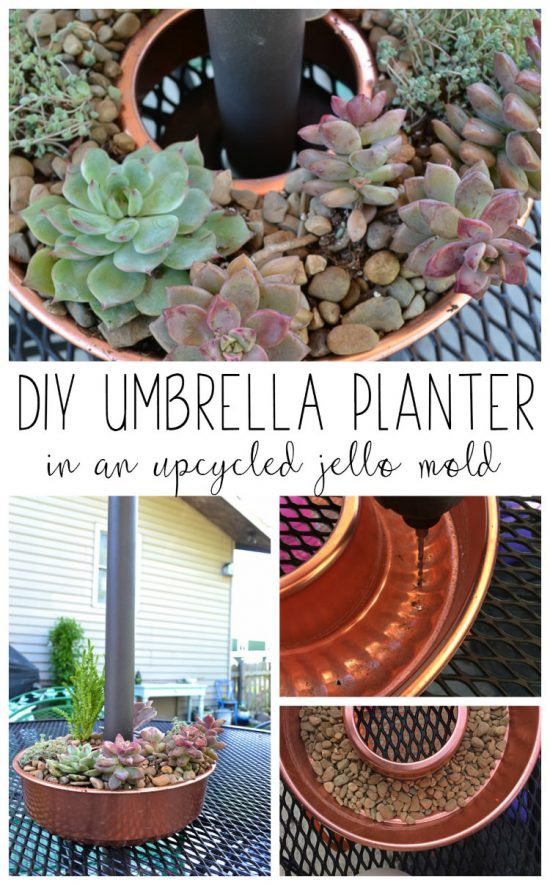 Other posts you might enjoy:

Join the Refresh Living DIY & Upcycling Community
Join the subscriber list to receive one to two emails per month with updates from the blog. PLUS, you'll gain access to my printables and graphics library. Every new design I create will be added here, and you'll have free access - forever!