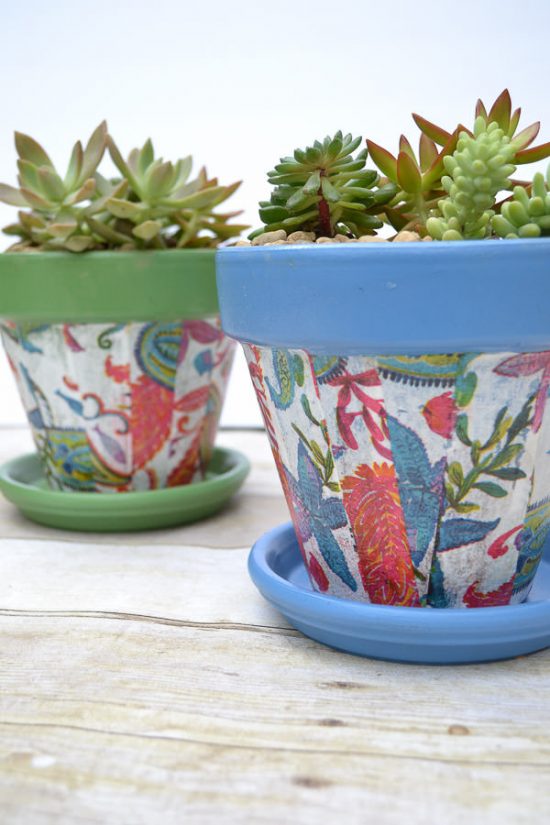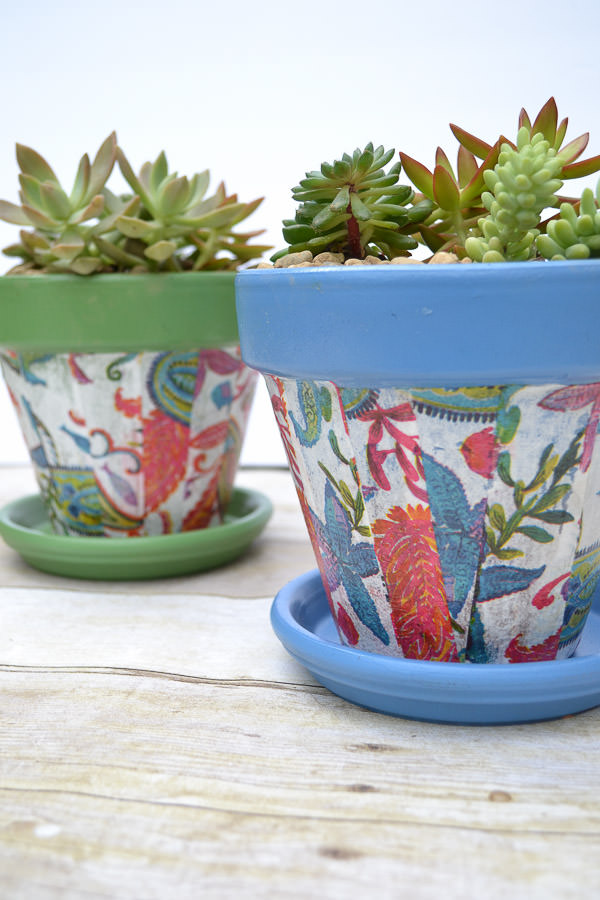 I tend to get tired of the looks of things quickly around here, so I'm always looking for ways to give items that I have lying around a new, fresh look.  I had these terracotta pots that I picked up at a garage sale and decided to give them a makeover, perfect for summer!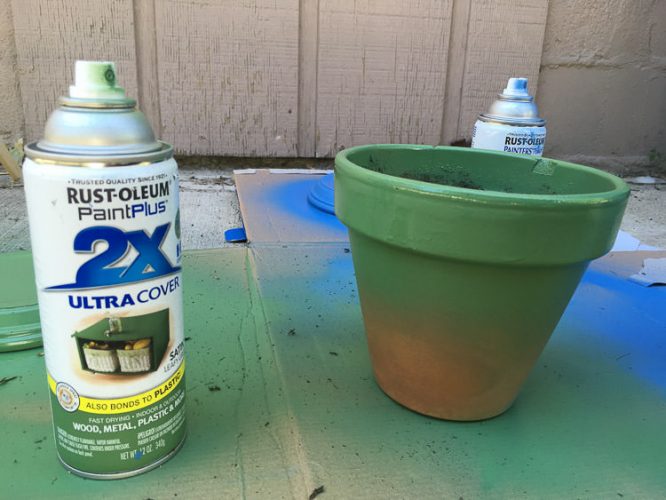 First, I spray painted the outside rims and the inside top of the pot with Rustoleum spray paint.  It's my go-to paint for pretty much every project that I want to use enamel paint on.
I found these fun summer napkins on sale at JoAnn's for around $1.00.  I love the bright colors, and the touches of summer with the fish.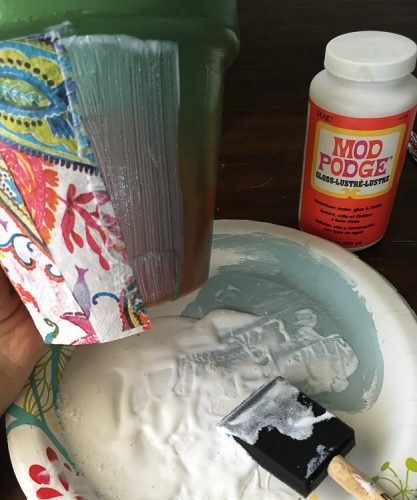 I cut them into strips about an inch wide, and then brushed on a layer of Mod Podge on small sections of the pot.  I ended up layering the bottom part of the napkins more than the top since the pot angled inward.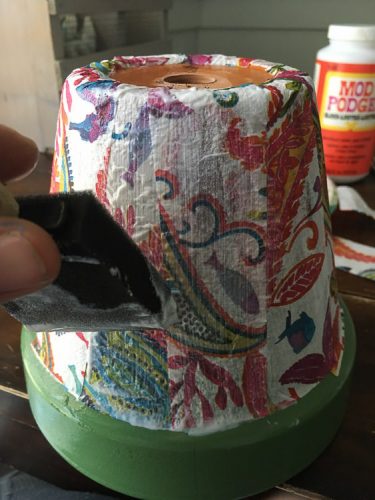 After all the strips were applied and dried, I went over them with a coat of Mod Podge.  To make these more "water-proof",  I waited a couple of days for the Mod Podge to cure and then sprayed them with Polycrylic spray.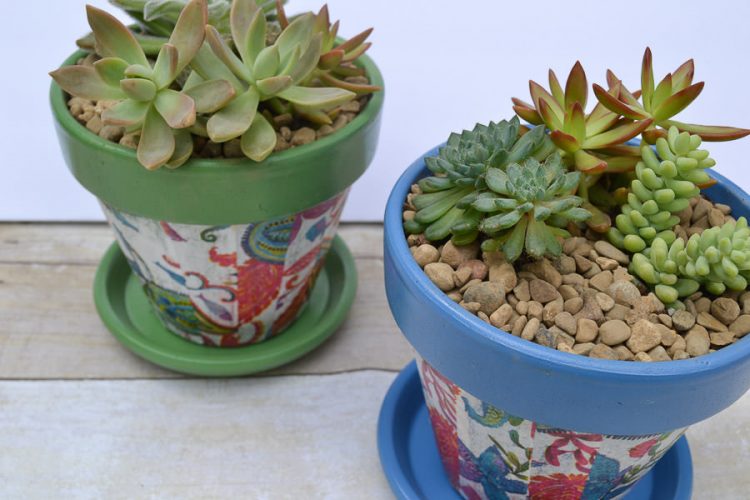 I planted these with a few different kinds of succulents.  I've figured out how to keep succulents alive, both indoors and out, and some of the tricks involve how to best plant them.  You can read all about the steps I take to give these cuties the best chance at survival.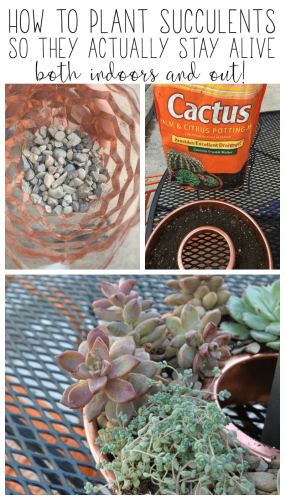 Pin It! (thank you)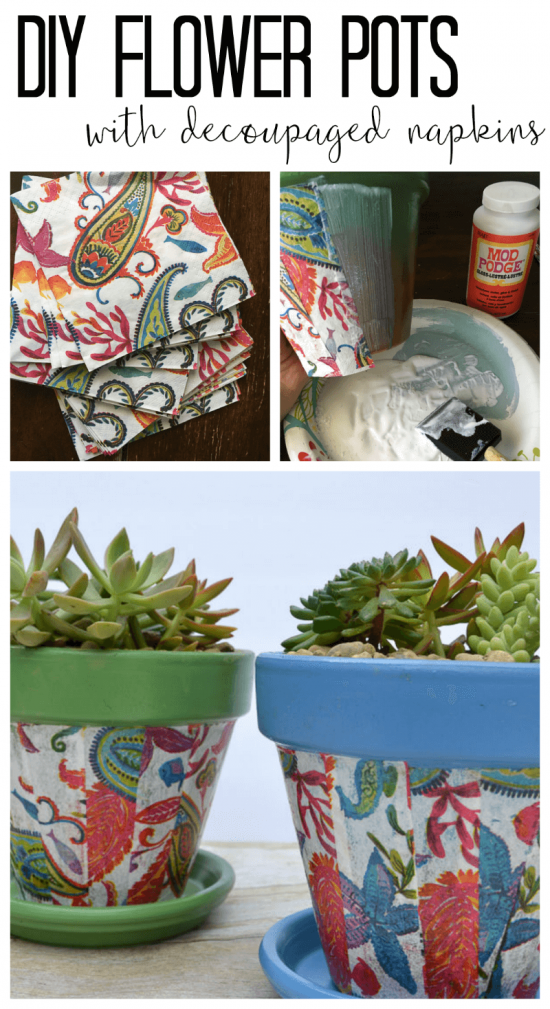 Join the Refresh Living DIY & Upcycling Community
Join the subscriber list to receive one to two emails per month with updates from the blog. PLUS, you'll gain access to my printables and graphics library. Every new design I create will be added here, and you'll have free access - forever!