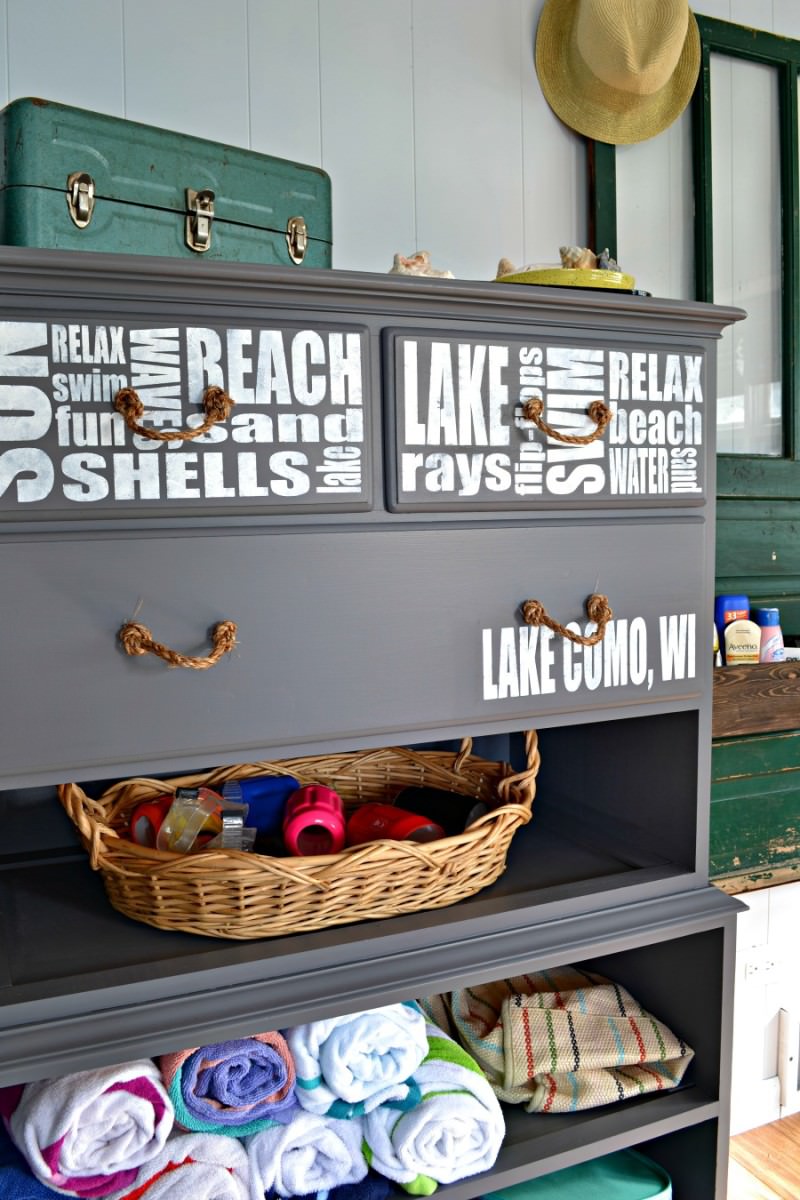 Whenever I see a dresser without drawers, a sense of hoarder guilt floods over me. How could I spend money, or even use up precious garage space, for a dresser that is missing pieces?! Thankfully, I didn't need to wrestle with that guilt in someone else's driveway this time, because my dad simply dropped this one off in my garage for me. (I appreciate him sourcing my furniture refinishing habit, but I have told him that if he brings me something that I don't want, he is responsible for disposing of it for me.)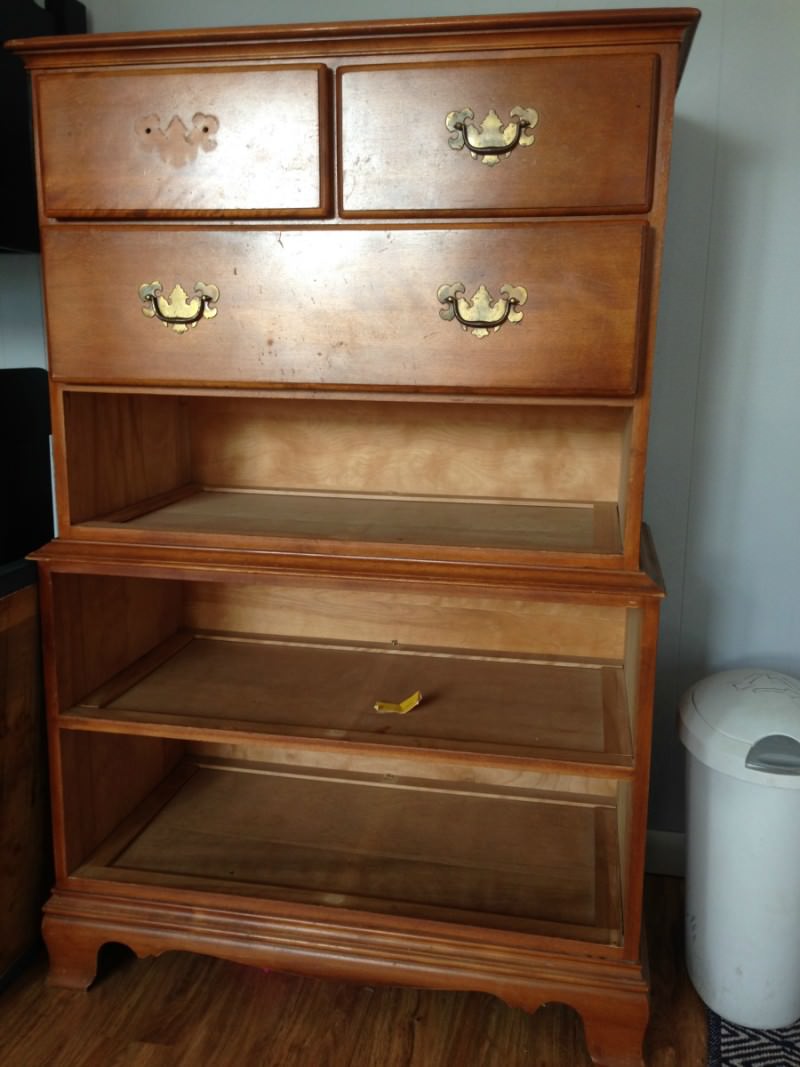 So this dresser missing half of its drawers sat in my garage for a year, and I finally decided that I didn't need it and it was only cluttering up my already cluttered-up garage. But at that last minute, even after I told my dad I wanted him to get rid of it, I changed my mind yet again. I figured out the perfect use for it, and now I couldn't be happier with its new purpose.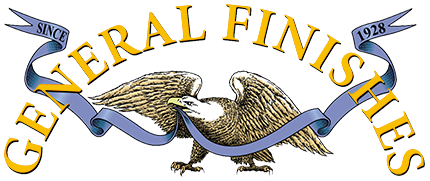 Plus, because of this dresser without all of its drawers, I'm bringing you a giveaway!! If you're considering painting a piece of your own furniture, or maybe you picked up a drawer-less dumpster dresser of your own, you need to enter this giveaway for a chance to win some amazing paint and finishes from General Finishes!
I recently wrote a post all about the various types of paint out there for painting furniture. If you read that post, you probably could tell that I have a lot of great things to say about General Finishes Milk Paint. It gives one of the most professional finishes I've seen, even if you are not a professional painter!
For this dresser, I used General Finishes Milk Paint in Driftwood Gray. It took two coats of paint.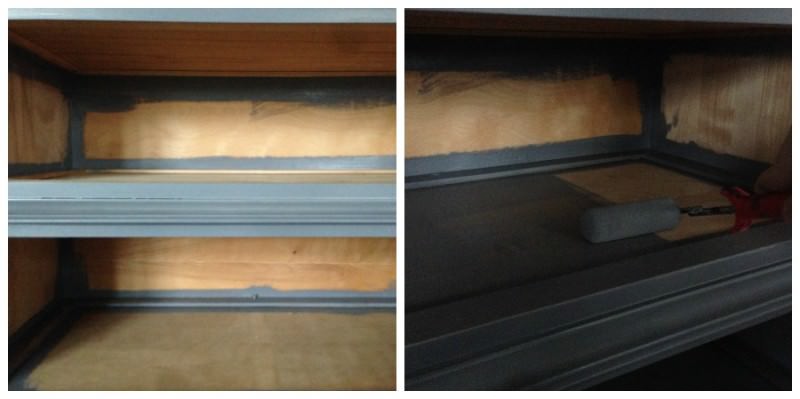 I also painted the inside of the drawer compartments. It's pretty simple to paint the inside of shelves by brushing in the corners and edges, and then rolling the bases and sides.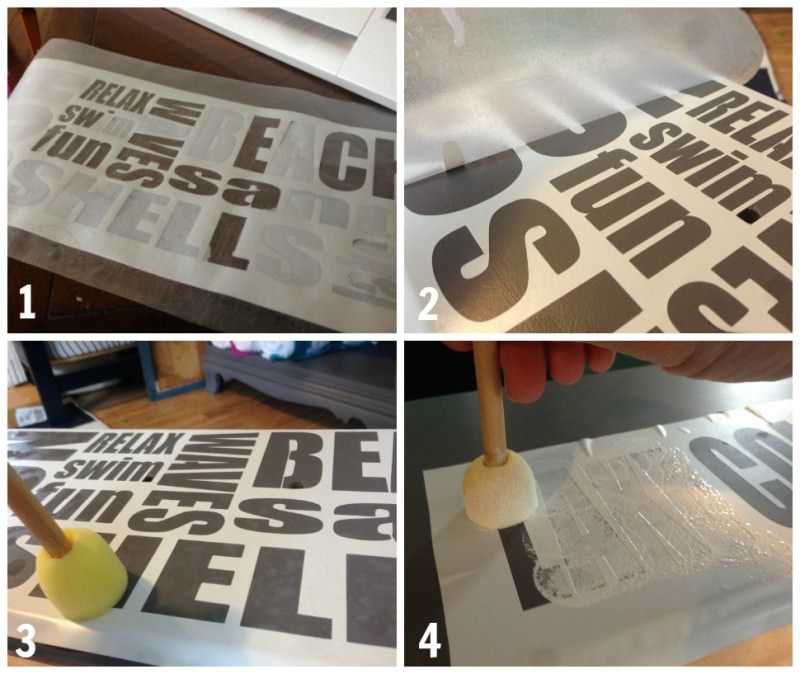 For the subway art on the drawers, I made a design and cut it out with my Silhouette. For an intricate stencil like this one, I've found the only way to get it onto the surface in a nice way is to use transfer paper. I removed the inside of the stencil and then stuck the transfer paper onto the stencil. Then, it's easy to pick up the entire stencil on the transfer paper and place it on the drawer. After removing the transfer paper, it's time to paint! There's a trick I use every time I stencil now, and it gives me those clean lines without that annoying bleed through under the stencil. You can read all about it in this post.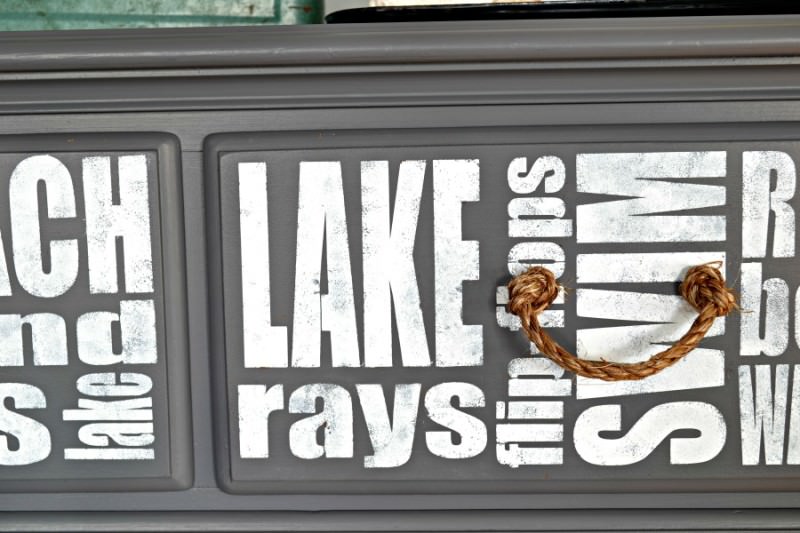 I purposely didn't paint into every section with the sponge so that it looked a little weathered.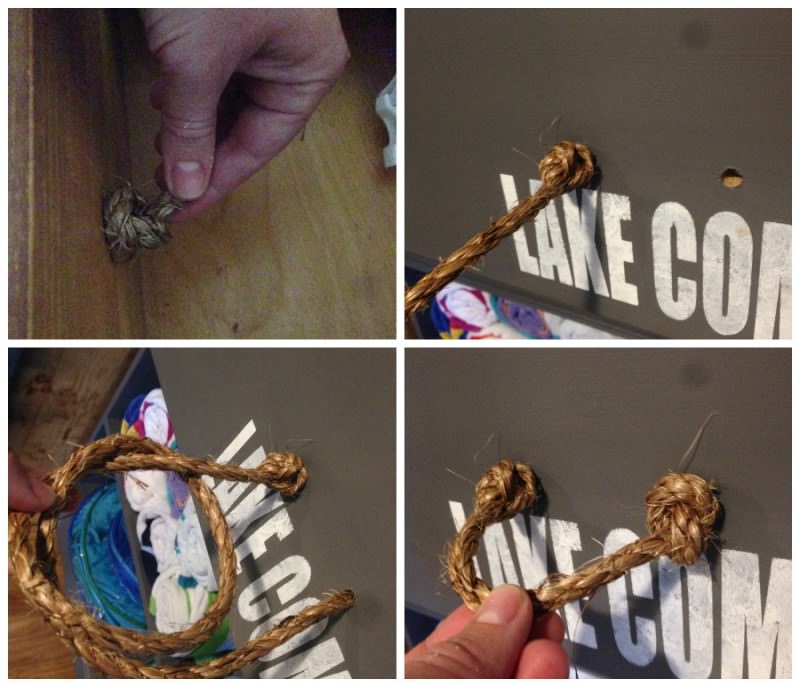 I took the budget friendly approach for the handles and used 1/4″ thick manila rope. I knew I would struggle explaining the process, so I just made sure to take pictures of every step.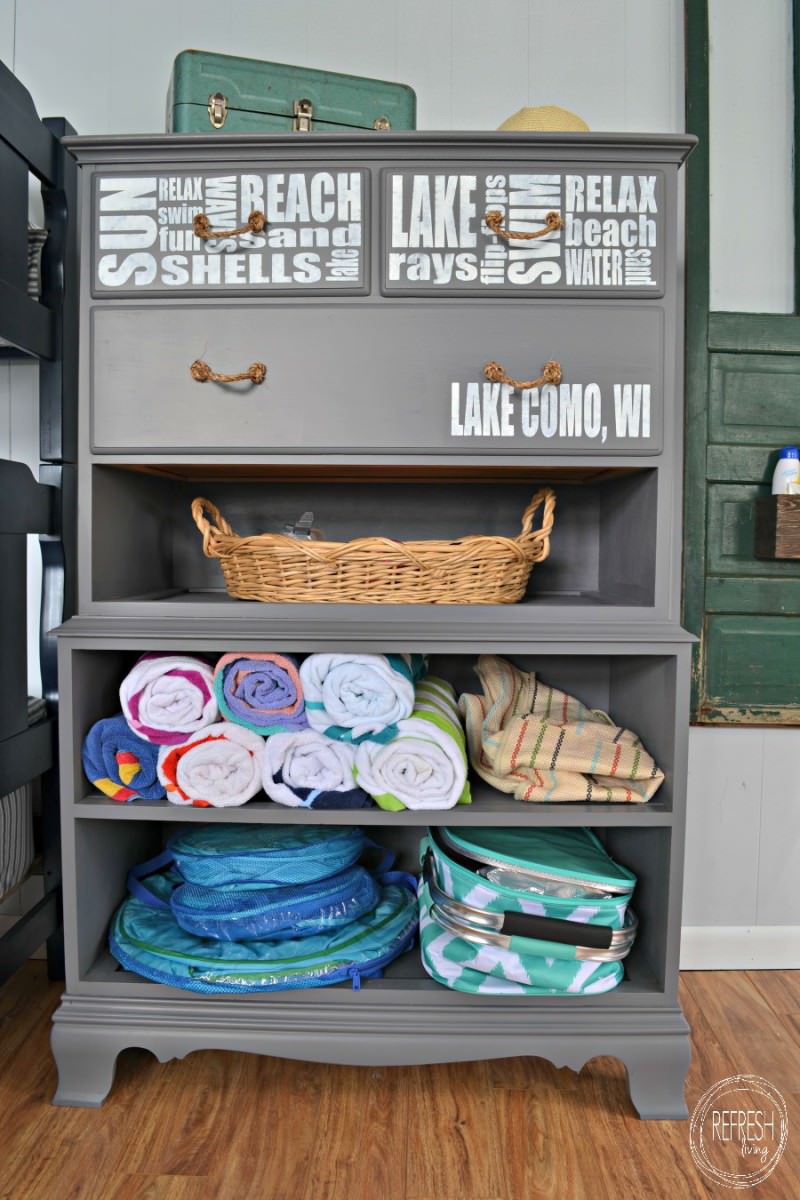 Now we have the perfect storage area for all of the beach stuff at our little lake house. The towels, water rings, inner tubes, beach coolers, and swimsuits used to sit in plastic totes on the floor, but now they are neatly stored away in this one of a kind dresser. I think it's actually one of my favorite pieces for our cottage, and it totally made me start itching for nice weather and trips to the beach!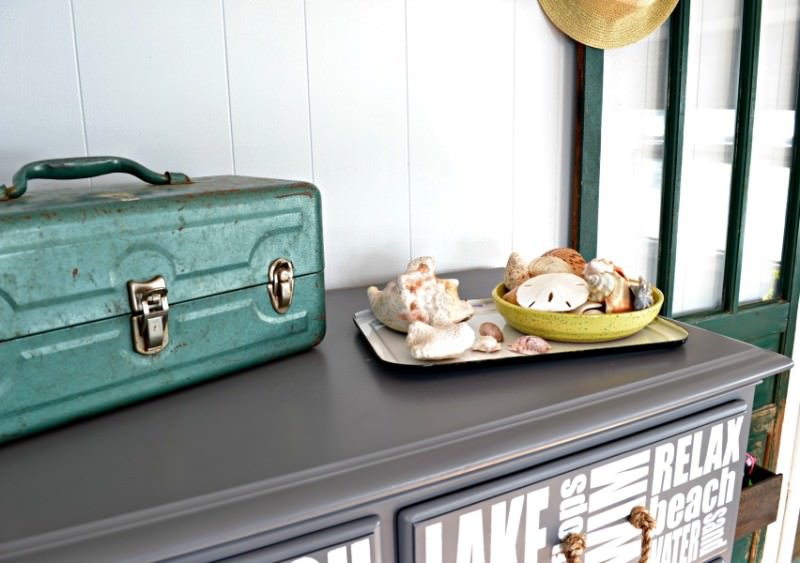 I decorated this room with a vintage camp theme, so when a woman at a garage sale wanted $1 for that adorable metal tackle box, I tried my best to keep from squealing with delight. I'll have a full room reveal soon, as I just have a few odds and ends to pull together to call it finished!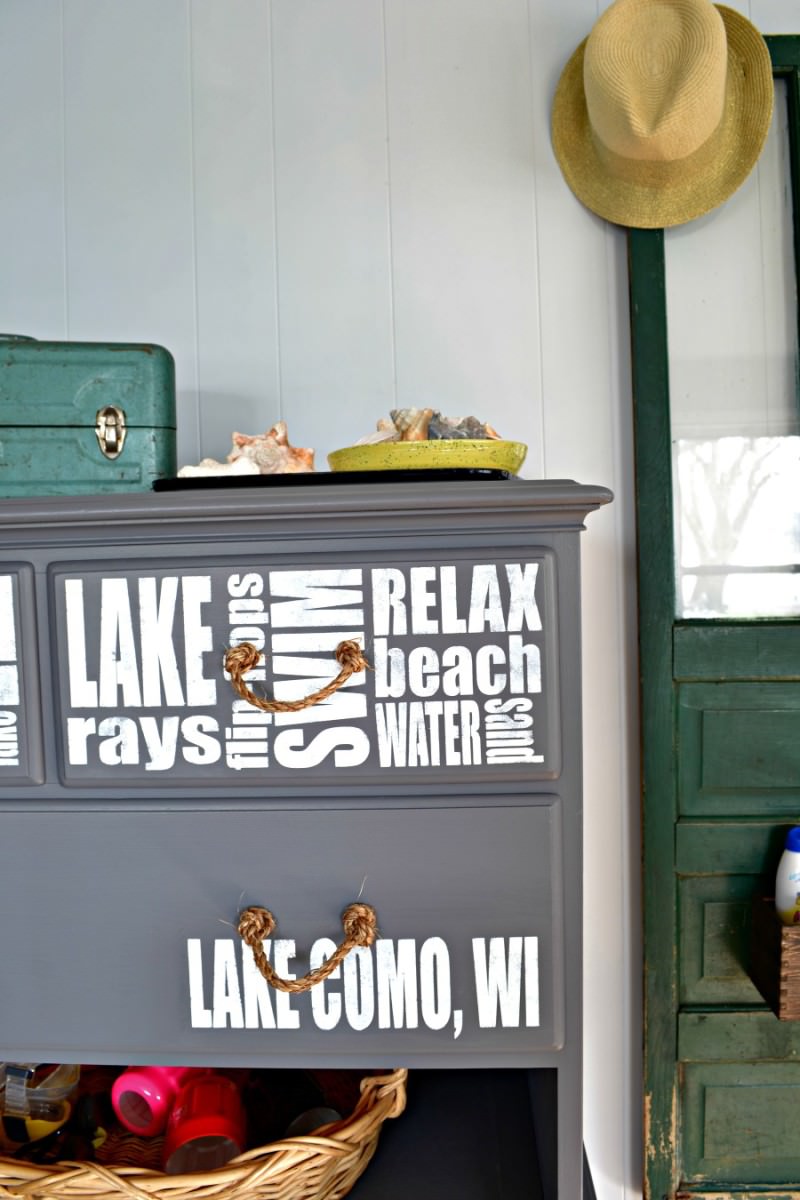 What do you think? Wasn't this dresser worth keeping?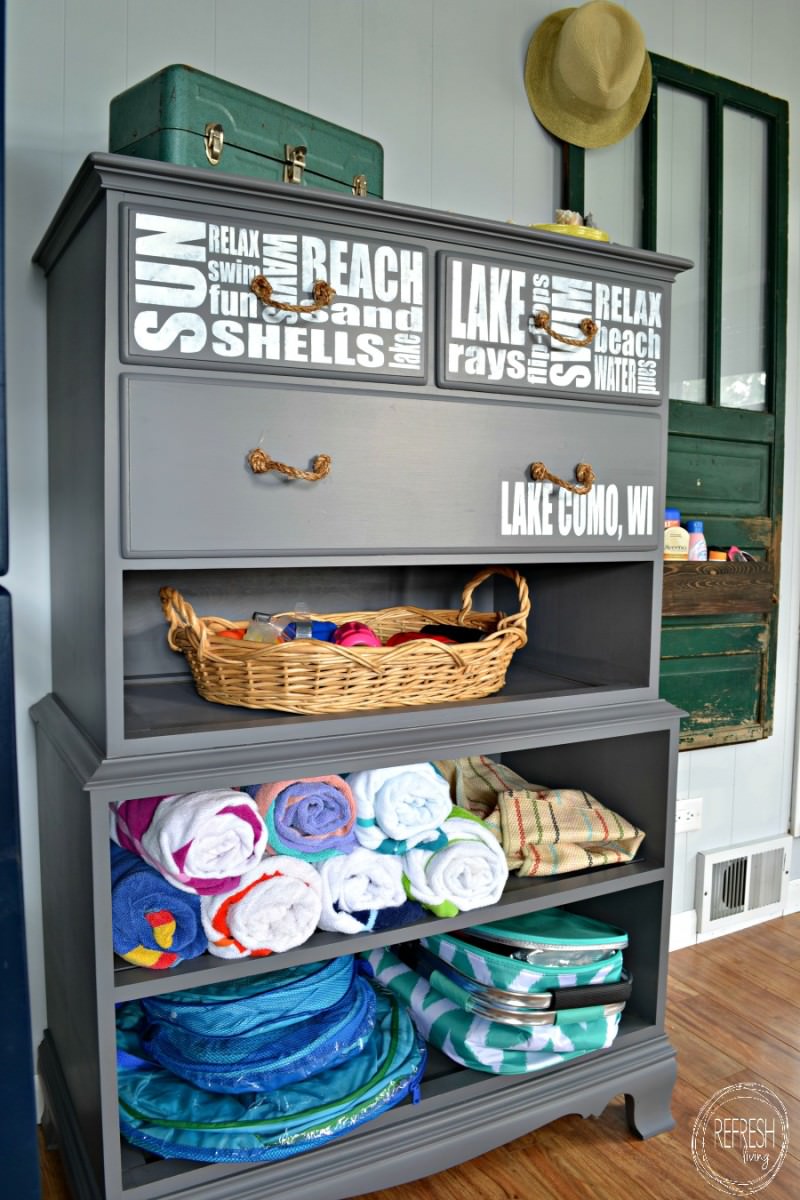 Now let's get to the fun part – winning some free painting supplies!! General Finishes will be supplying the winner with three pints of product of your choice. You can choose from their Milk Paint line, their new Chalk Effects line, their Glaze Effects, or their High Performance Top Coats (honestly, the best and only finishes I now use on furniture) if you are the lucky winner!
To enter, please complete the entries below. The giveaway will run until next Sunday evening, April 10th, at midnight. The winner will be announced on Monday. Good luck, and happy painting!
If you love this, I'd love for you to pin it: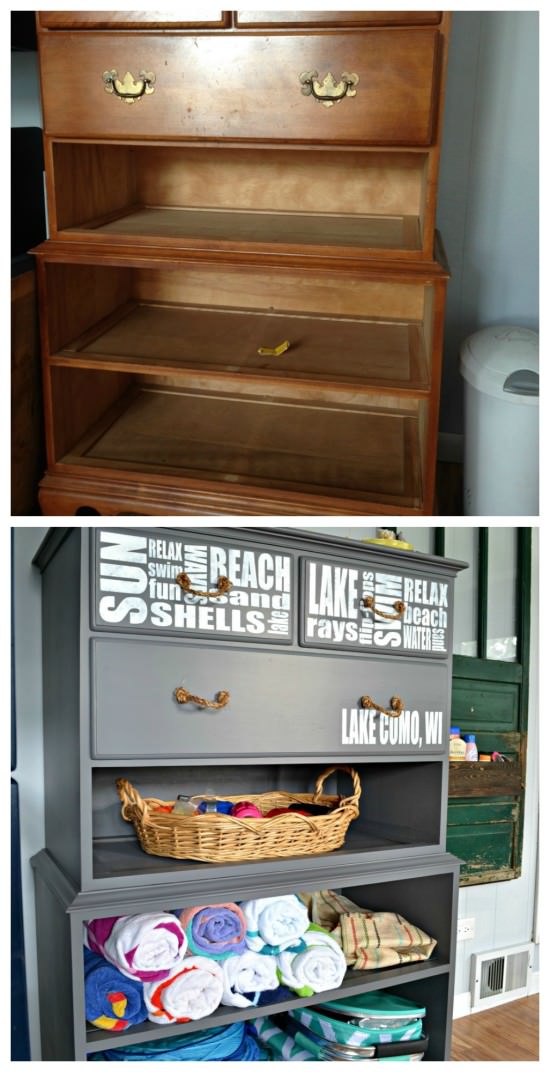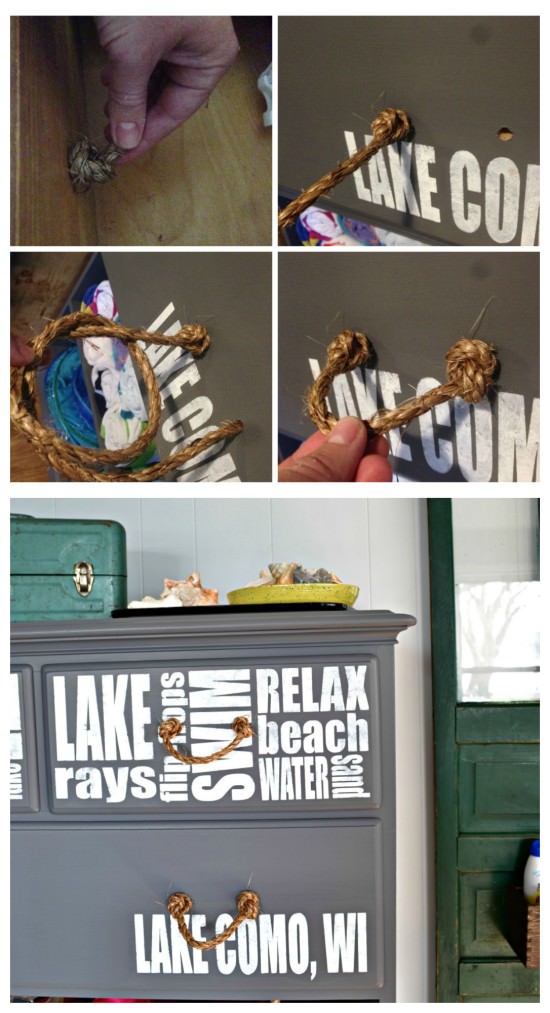 You can see all of our progress on our little lake house cottage here:
Or check out all of my furniture refinishing projects here: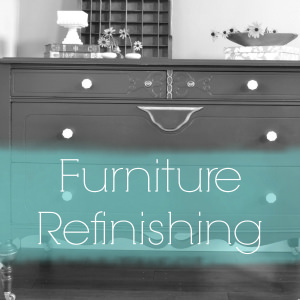 Like what you see? I'd love for you to follow along!
Facebook || Pinterest || Instagram || Google + || Bloglovin'

Join the Refresh Living DIY & Upcycling Community
Join the subscriber list to receive one to two emails per month with updates from the blog. PLUS, you'll gain access to my printables and graphics library. Every new design I create will be added here, and you'll have free access - forever!