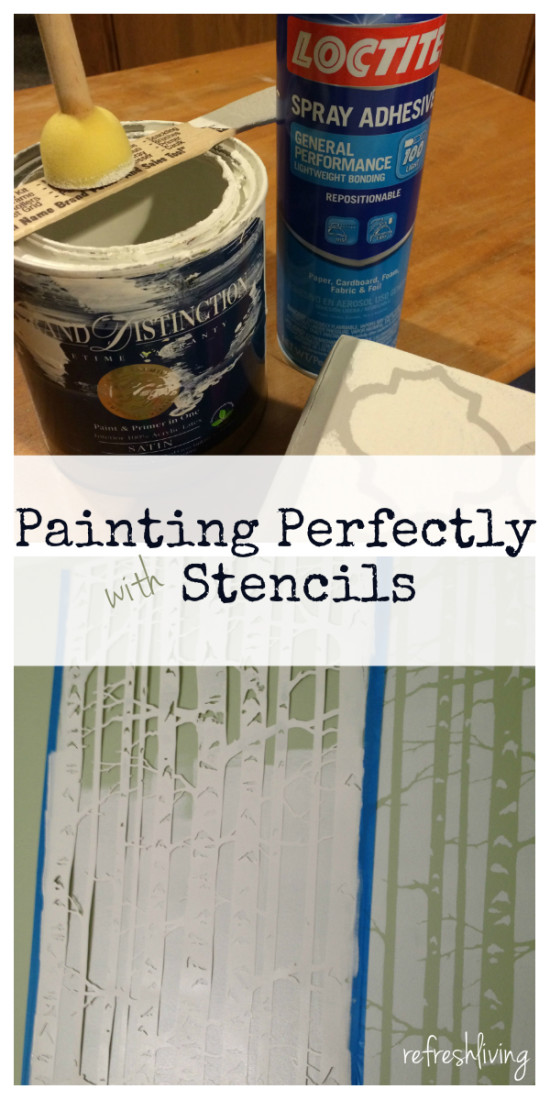 Although my grandparents were both artists, I don't quite have the ability to freehand an intricate design like they would have been able to. Thankfully, stencils are easy to use and, if you use them correctly, can create a perfect pattern. I've stenciled a few walls and furniture pieces and am here to share some tips and tricks I've learned along the way.
There's a few tools that will help make your life much easier:
(Affiliate links marked with an asterisk.  Read about our disclosure policy here.)
Stenciling Furniture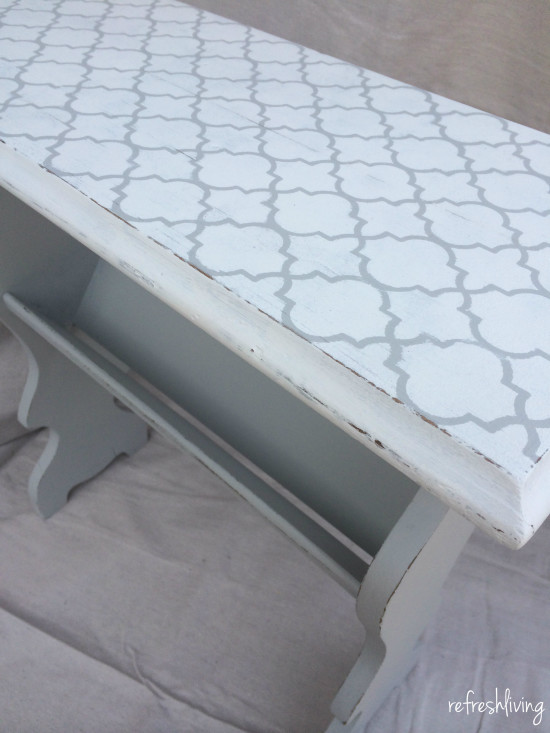 For painting with stencils on furniture, I spray a light coat of spray adhesive on the back of the stencil, and lightly press it against the surface.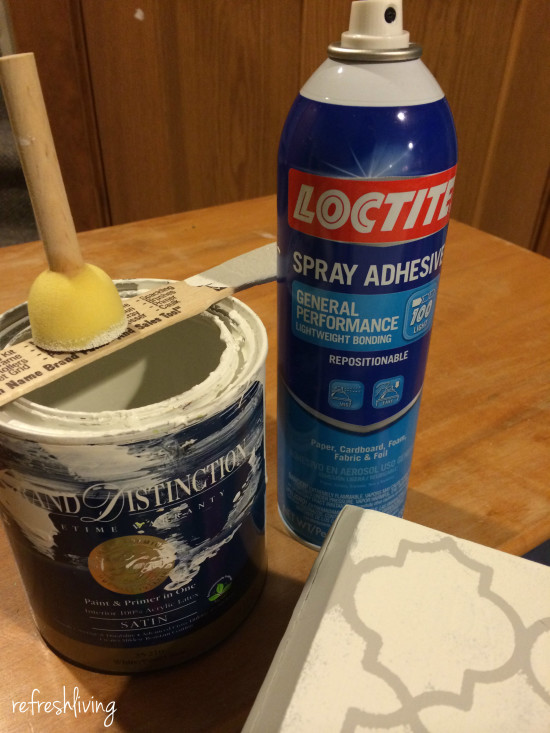 Dip the foam brush in the paint, and then lightly dab it on a sheet of cardboard to remove the excess paint. Begin painting over the stencil, dabbing it in an up and down motion.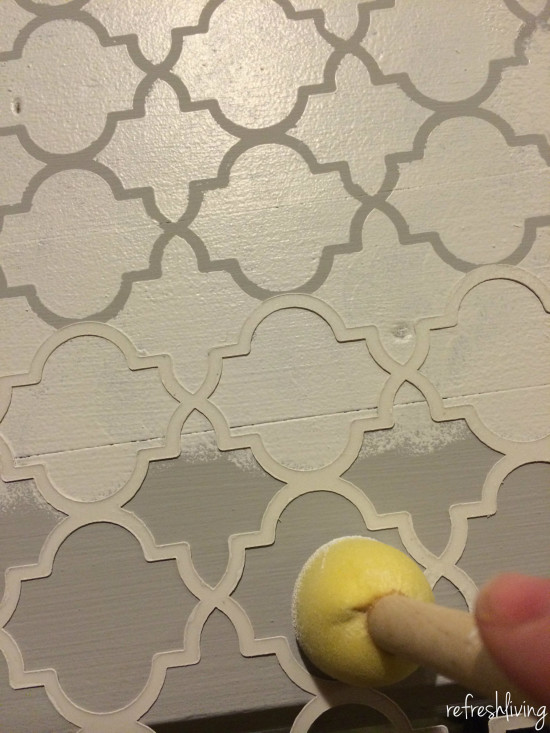 After a section is complete, remove the stencil right away and let it dry for a few minutes.  Line the stencil up with the previously painted pattern, covering up one of the rows you have already painted. Continue painting until the entire surface is covered.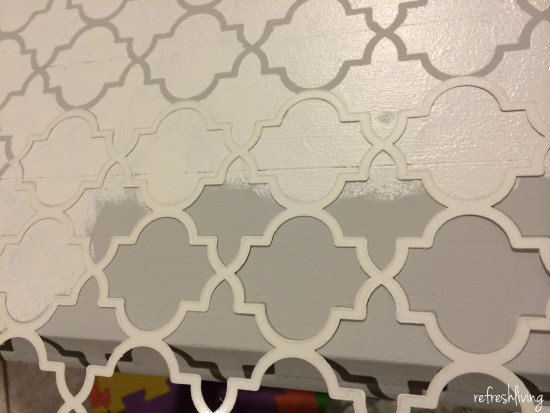 Stenciling Walls
When I painted my daughter's wall, it was the first time I had used a stencil on this large of a project.  I was intimidated, to say the least.  Cutting Edge Stencils not only has amazing stencils, they also send along tips and tricks to getting those perfect lines with your stencils.  (They are not paying me to say that, I've just only had good experiences with their products!)  The Birch Forest stencil is the stencil shown in this post.
I figured out a couple of tricks that helped me on this first project.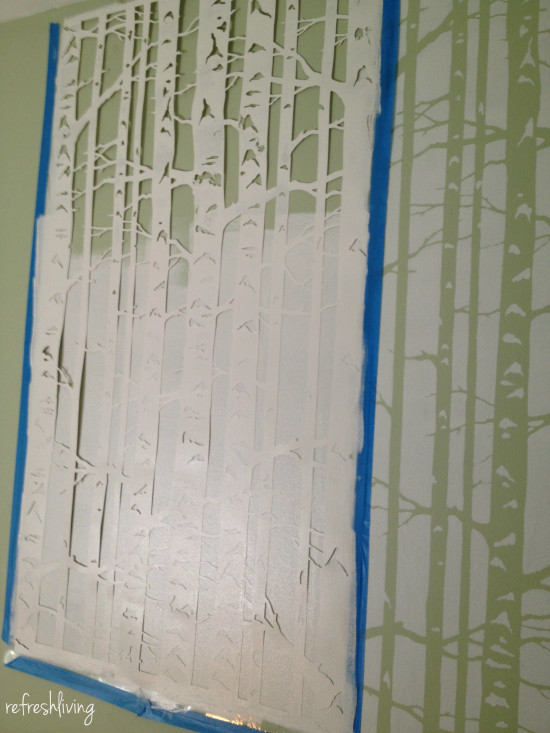 I found it helped to let the paint dry before aligning the next stencil.  It kept paint off the back of the stencil, which kept the lines cleaner as I moved it along the wall, and allowed me to use painter's tape along each edge, which kept the stencil in place.
There will be a part of the stencil that overlaps every time you move it.  When painting over the part that is already painted, just paint lightly.  I am able to notice a slight difference in that small overlap area, as the paint it just a little darker in that area.  (Would others notice? Definitely not!)
I used a lot more painter's tape than I originally thought.  I actually applied new tape all the way along the edges every other time I moved the stencil.  I found that the cleaner the tape, the better it kept the stencil in place.
When you put the stencil up, it almost looks as if it's not tight against the wall – that's okay.  When you roll the paint on, the stencil moves in place against the wall.
Paint your first coat of paint, wait about 10 minutes, and paint a second coat.  You won't want to try to realign that stencil back up if you realize that your first coat of paint wasn't enough.
Make sure your first stencil is straight!  If not, all the rest will be all wonky, too.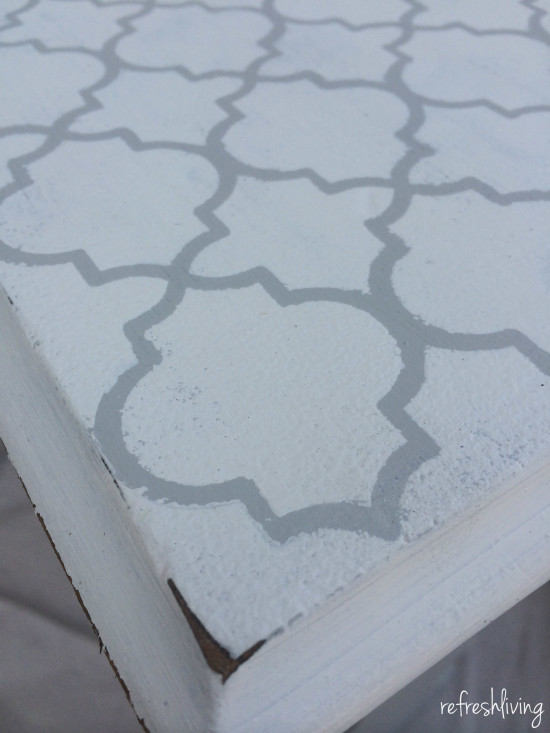 Like what you see?   I'd love for you to follow along!
Send us some love with a like on Facebook, check out inspiring projects on Pinterest, follow along on Bloglovin', or have posts delivered to your inbox once a week. [mc4wp_form]
Join the Refresh Living DIY & Upcycling Community
Join the subscriber list to receive one to two emails per month with updates from the blog. PLUS, you'll gain access to my printables and graphics library. Every new design I create will be added here, and you'll have free access - forever!