This was a fun project.  It makes me smile every time I walk through the "middle room", "office", "extra-large hallway", "whatever you want to call this room".  Recently, this room has undergone a transformation to give it a little more of a functional purpose.  I transformed an armoire into a hidden office, and refreshed an old buffet to hold toys and other items in need of a home.  Even with the new storage systems, I still found myself tossing the girls' backpacks and daycare bags into the corner of this room.  I needed some hooks.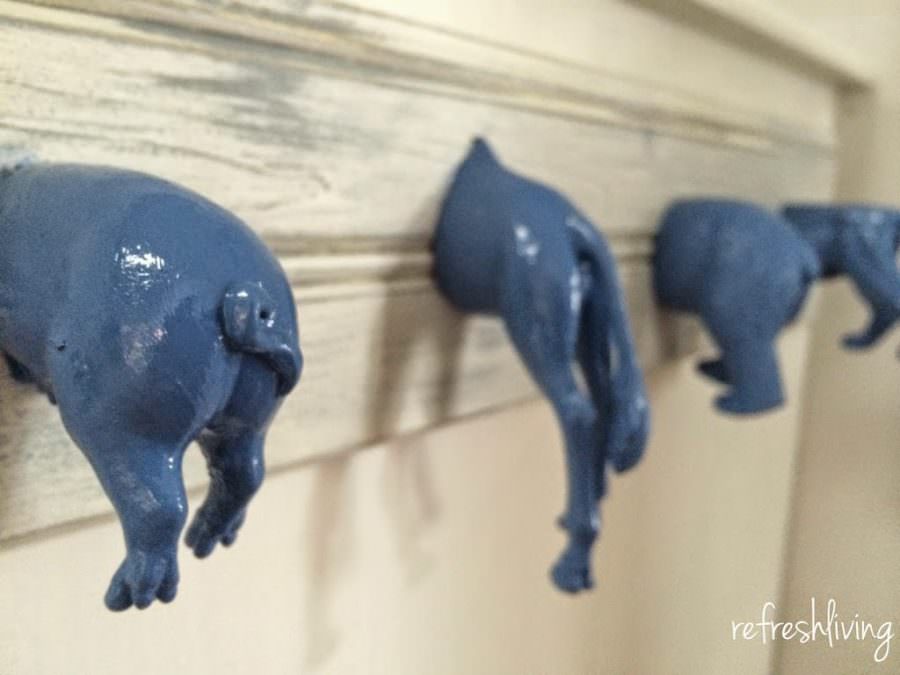 In walk the pig, giraffe, bear, and tiger.  Well, I suppose only half of them walked into the room, the other half are in a box in the basement.
Two of these little guys had seen better days, because my dogs love to chew on rubber-ish toys.  Fortunately for me, only their faces were chewed (not as fortunate for the animals, though).  I bought the other two from Hobby Lobby.
There's something so wrong with clamping an animal in a vice grip and using a hacksaw to cut it in two.  Sorry, buddies.
I took a strip of leftover bead board and painted it. The animal butts got two coats of spray paint.
 I drilled pilot holes into the bead board and then used screws to attach the animals to the front.
I attached it to the side of the toy storage "buffet" with a couple of screws.  It's such a fun and functional addition to the room!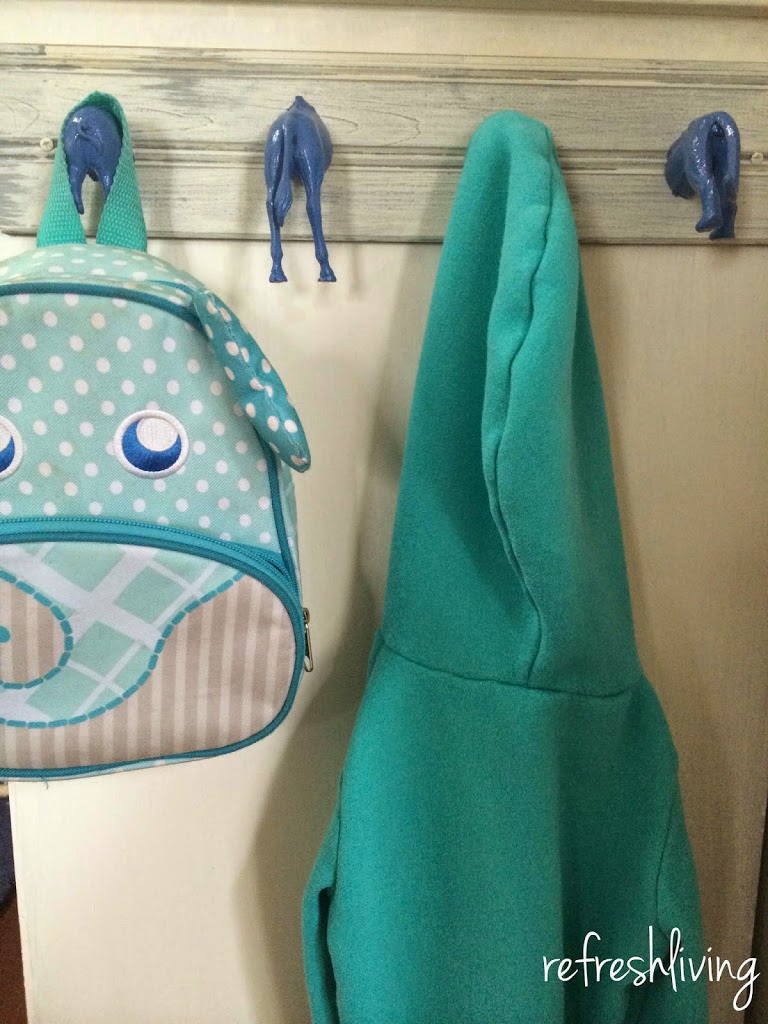 A few other kids' projects you might like:
You can find all of my furniture refinishing projects here, along with all my tips and tricks for painting furniture.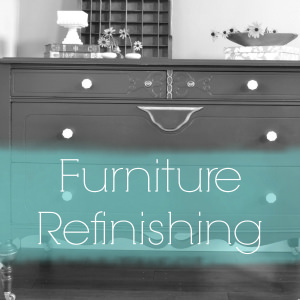 Join the Refresh Living DIY & Upcycling Community
Join the subscriber list to receive one to two emails per month with updates from the blog. PLUS, you'll gain access to my printables and graphics library. Every new design I create will be added here, and you'll have free access - forever!